How to withdraw money at Bitvavo?
Have you made a nice profit and do you want to withdraw the money to your account? In this article we will immediately show you how to transfer your funds to your bank account.
How to cash out at Bitvavo?
Step 1: Going through the verification process
Before you can deposit, withdraw or trade digital currency you must first verify your details. This allows Bitvavo to trace whether the source of the money is legal.
You will need to verify these details before you can pay out any funds:
E-mail address
Additional questions
Identity verification
Step 2: Add an account
After you have been verified, you still need to link a bank account. It is only possible to transfer money to an account in your own name.
You can link your account to Bitvavo by depositing $1 (or any other amount) into your Bitvavo account.
You can easily deposit money to your account from your bank account via bank transfer.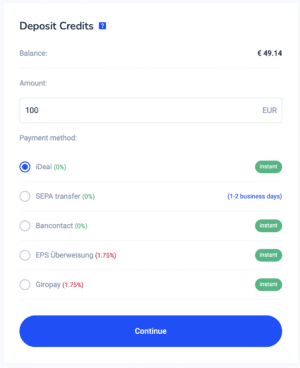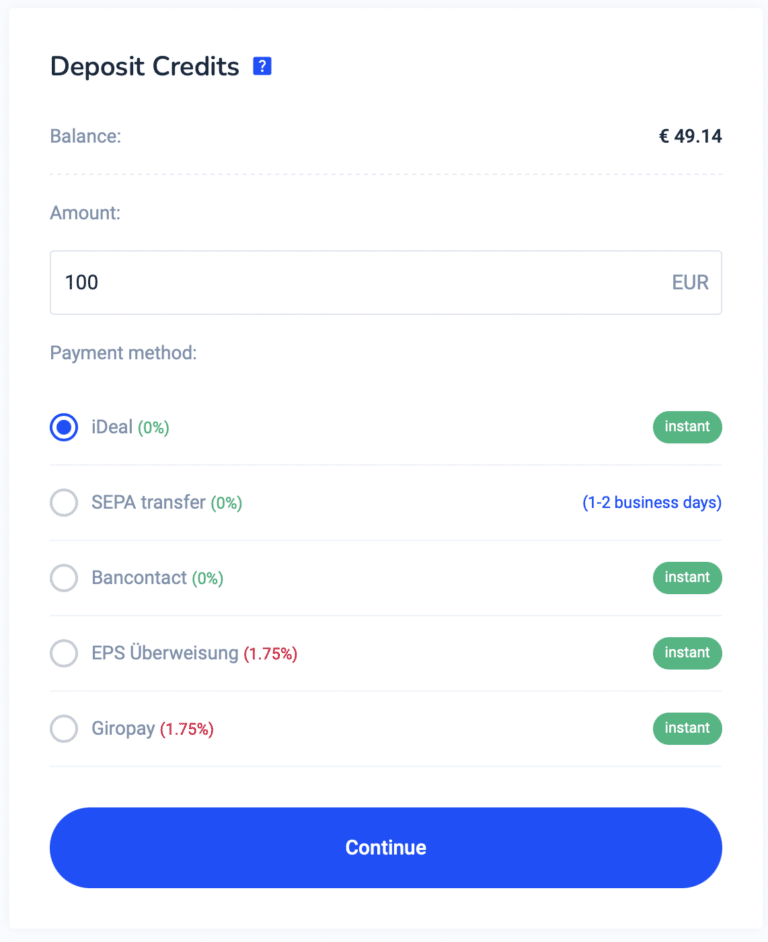 Step 3: Selling cryptos
Before you can withdraw the money to your account, you must first sell your cryptos. In order to sell your crypto, click on the sell button. In the order screen you can fill in how much of the crypto you want to sell. The amount will then be added to your account.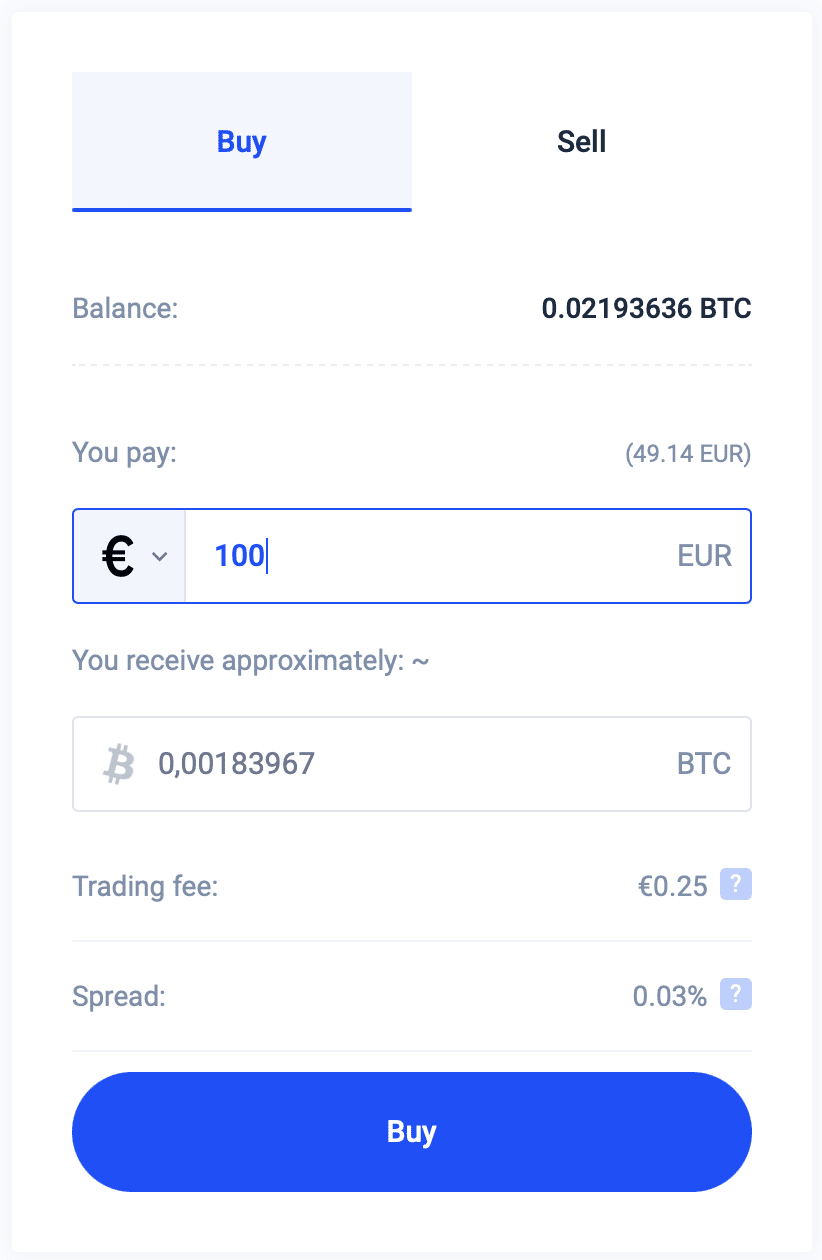 Step 4: Withdrawing funds
You can transfer the balance in your account to your bank account. To do so, click on withdraw and enter the amount you wish to transfer to your account. It takes on average one to two working days before the money is in your account. In my experience, the withdraw is often processed within a few hours.
You can also leave some of the money in your account: this allows you to open new crypto positions quickly.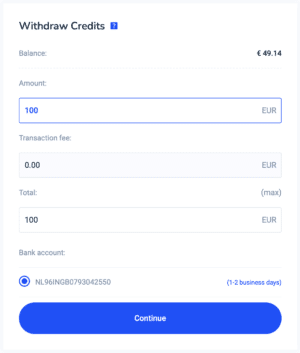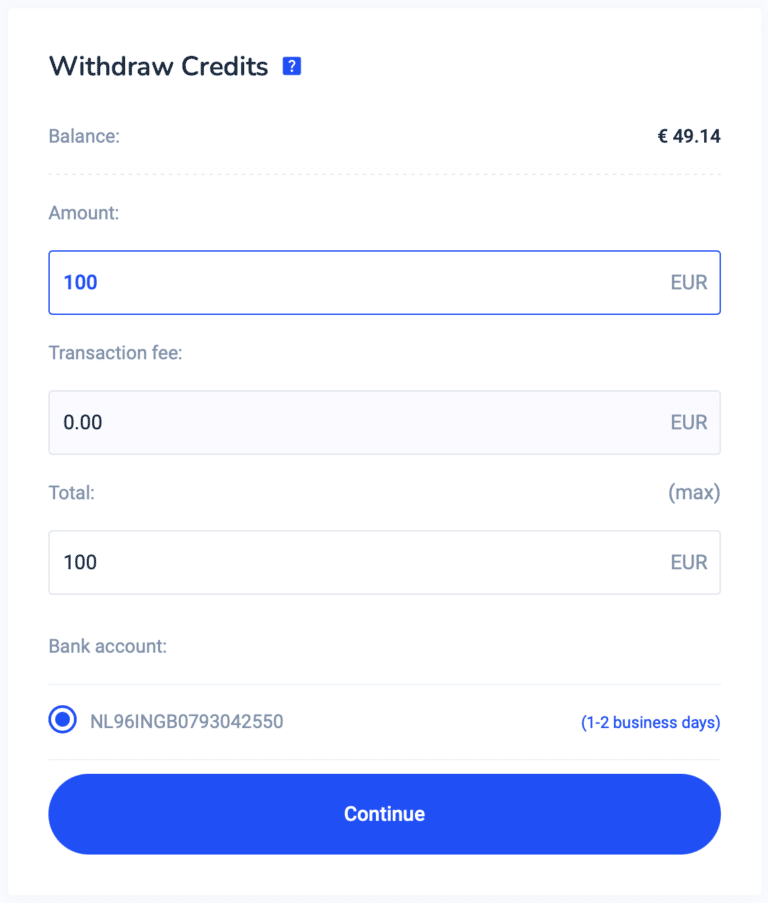 How can you withdraw cryptos from Bitvavo?
Of course, you don't have to convert your crypto profits into euros: you can also choose to withdraw the crypto to an external wallet. That way, you can store Bitcoins on, for example, a cold wallet, which makes it harder for hackers to access them.
Step 1: go through the verification process
Bitvavo is registered with the Dutch bank. This registration makes Bitvavo reliable, but also forces them to verify the source of the money you use.
Before you can send crypto to an external address, you must add it to your address book. You can then verify the external wallet by sending a screen capture.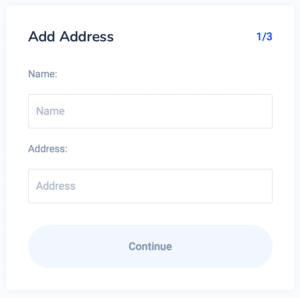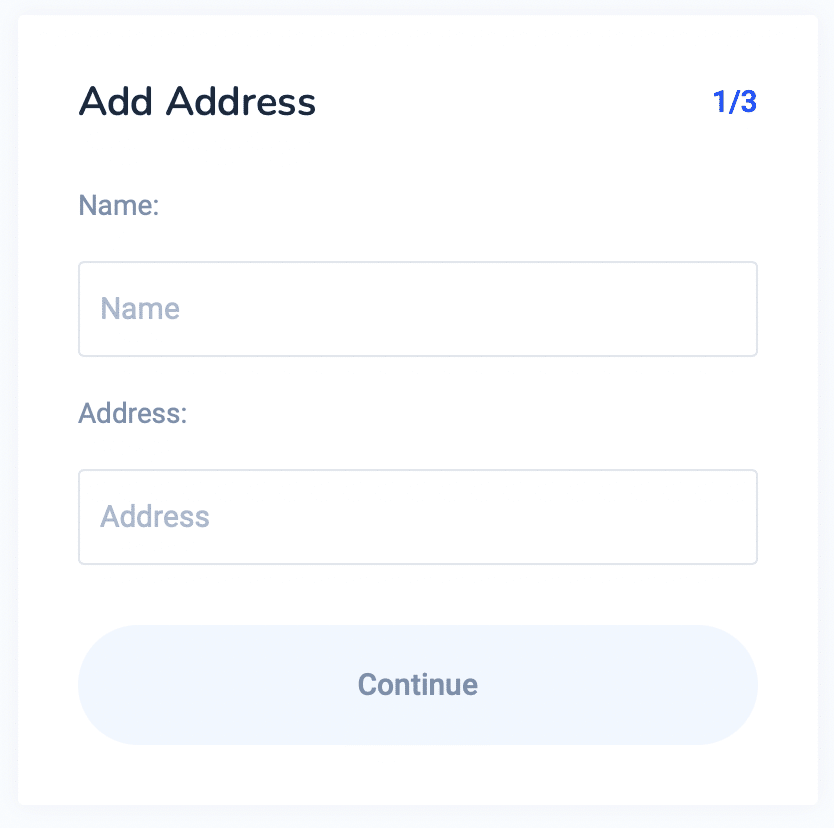 Step 2: Withdraw your digital currency
After you have added an external address, you can easily send your cryptos. To do so, log into your Bitvavo account and navigate to the crypto you want to cash out. Then click the withdraw button.


Then enter the address to which you want to send the digital currency and enter the amount you want to send. You can subsequentially confirm the transaction via email.
Please note that you can only withdraw digital currencies with your computer: it is therefore not possible to withdraw cryptos in the mobile version or application!
After you have withdrawn the cryptos, it usually takes several hours for them to arrive in your wallet. Keep an eye on the costs: miners have to be paid to send digital currencies and these costs can fluctuate greatly.
Questions about Bitvavo
Bitvavo always processes withdraws. However, you need to go through the necessary verification steps before you can withdraw money. Have you requested a payment but did you not receive the money in your bank account after a few days? Then please contact Bitvavo's customer service.
Under normal circumstances, Bitvavo pays out within one to two working days. From my experience, I always receive the funds in my bank account within a few hours.
After going through the verification process at Bitvavo, you can withdraw €25,000 in one day. By upgrading your account to a pro account, you can remove the limits and make unlimited withdrawals every day.
To be eligible for a pro account, you must first disclose the origin of your assets. This is a requirement of the Dutch bank because crypto transactions are classified as high risk.
Other interesting articles about Bitvavo
Author