How to buy Daimler shares?
The German multinational Daimler AG produces and sells cars, buses, and trucks.  You will probably know the Mercedes part of Daimler. Daimler, like  Volkswagen and  BMW, is a major German carmaker. The cars produced by the company fall into the more expensive price segment and are of high quality. Daimler's headquarters are located in Stuttgart, Baden-Württemberg. Do you want to invest in Daimler? Then you are in the right place on this page! Here we discuss how to buy the cheapest Daimler shares.
Do you think this huge carmaker has a bright future ahead? If all projects in China go well, this can be the case. China has a huge population, and the average resident of the country has more and more money to spend. If they then buy Mercedes cars en masse, the price of Daimler's share price can rise considerably. However, it is important to keep a close eye on the competing car companies.
A good party where you can buy Daimler shares is eToro. At eToro you never pay a commission when you buy a share. This also applies to German Daimler shares. Use the button below to buy Daimler shares directly from eToro:
How to trade actively in Daimler (or Mercedes)?
Do you want to actively trade in Mercedes or Daimler shares? Then you can open an account with Plus500! Plus500 is a broker where you can speculate with CFDs on the price evolution of Daimler shares. By using CFDs, you can open a position on a rising and falling price. This allows you to benefit from the latest stock market developments in any economic climate.
Another advantage of trading with Plus500 is the fact that you can use a leverage. You can use a multiplier: if you achieve a profit of 5%, by using leverage your result can increase to 25%. At the same time, your losses increase: a 5% drop would mean a loss of 25%. Do you want to try this innovative way of trading risk-free? Then open an account at Plus500 with the button:
What is Daimler's stock price?
Are you curious about the current price of the CFD share Daimler? In the graph you can see how the stock has performed over the past period. With the buttons, you can immediately open a trading position.
From Daimler-Benz to Daimler AG
The company Daimler AG was formerly known as Mercedes. In 1926, it was created from the merger of Benz & Cie and Daimler Motoren Gesellschaft Daimler-Benz. In 1998, following the merger with the American carmaker Chrysler, the company's name was changed to DaimlerChrysler AG. In 2007, following the divestment of Chrysler, the company's name was changed to Daimler AG.
Daimler products, services, and business units
In 2017, Daimler's products, services and business units were:
Passenger cars: Cars business unit. This business unit accounts for 50% of the company's total revenue.
Trucks: Daimler Trucks business unit. This business unit accounts for 20% of the company's total revenue.
Vans: Mercedes-Benz Vans business unit. In 2017, the contribution of this business unit to the company's turnover was 10 billion euros.
Buses: Daimler Buses business unit. This is the smallest business unit that had a turnover of 4 billion euros in 2017.
Financial services: Financial Service business unit. This business unit provides financial services to Daimler customers.
Daimler's operations in China
After Daimler's merger with Chrysler, one of the largest car companies in the world, was formed. Measured by sales, profit, and market capitalization, DaimlerChrysler was the third largest car company in the world. Following this merger, Daimler also gained access to the Chinese market.
Chrysler co-owned Beijing Jeep Corporation in Beijing. This joint venture produced licensed U.S. Jeeps. After the merger with Daimler, Mercedes vehicles were licensed. After the merger with Chrysler ended in 2017, Daimler remained active in the Chinese market.
In 2017, Daimler's factories have a production capacity of approximately 430,000 cars and employs more than 11,500 people in China. The Fujian Daimler Automotive Ltd joint venture is another of Daimler's operations in China. This joint venture started in 2010 with the production  of Mercedes vans. Daimler also produces heavy and medium-weight trucks in China, together with the company Foton Motor. In 2017, 112,000 of these trucks with the brand name Auman were sold.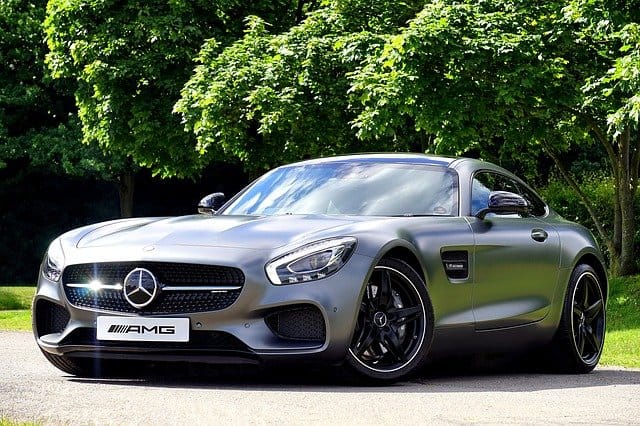 Daimler's new group structure
In 2019, a new group structure was launched. The group consists of three subsidiaries:
Responsible for Mercedes-Benz Cars & Vans is subsidiary Mercedes-Benz AG.
Responsible for Daimler Trucks & Buses is a subsidiary Daimler Trucks.
Responsible for vehicle finance, fleet management and mobility services is subsidiary Daimler Mobility AG.
Working with BMW on self-driving cars
In 2020, BMW and Daimler announced that they will work together. 1200 Engineers from these car manufacturers will work together on the technology for self-driving cars. The cooperation between the two companies is aimed at the development of driving assistant-systems, automatic parking, and automated driving on the motorway.
By working together, costs can be saved. The cars are expected to be equipped with this new technology from 2024. Do you think this is going to contribute to the Daimler's business results? Then it may be interesting to buy Daimler shares.
Author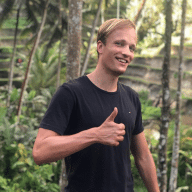 About
When I was 16, I secretly bought my first stock. Since that 'proud moment' I have been managing trading.info for over 10 years. It is my goal to educate people about financial freedom. After my studies business administration and psychology, I decided to put all my time in developing this website. Since I love to travel, I work from all over the world. Click here to read more about trading.info! Don't hesitate to leave a comment under this article.