Try fictitious investing
Many people have a negative image of investing: it would be boring and above-average risky. In practice, this does not have to be the case! Especially the new methods of investing can be very exciting and profitable. Through the internet, you can often try investing for free with a fictitious account. By investing fictitious you are not exposed to any risks!
How can you try fictitious investing yourself?
Wouldn't it be great to become successful in investing? When you practice investing a lot, you can use the income you earn from your business or work to trade actively. By trying out the possibilities fictitious at first, you can be sure that you won't immediately make a big loss.
The beauty of the modern brokers is that you can try investing for free with a fictitious account. A first possibility is to open a demo account with which you can use your play money to see what results you could achieve in real life. Fictitious trading is completely risk-free!
It can be even nicer to trade with real money. As soon as you have gained enough experience in trying out investing within a fictitious account, you can start investing with real money. At most brokers it is already possible to trade from $100.
Would you like to try fictitious trading yourself with a free demo? Use the button below to instantly compare the best demos:
What is 'the new investing'?
Many people invest by putting excess funds in certain stocks or investment funds. After they do this, they leave the investment alone for many years. After ten years they determine whether they achieved a positive result. This is however not the only way you can invest. Personally, I use a different way of investing. This method is called 'the new investing' which can be tried with fictitious money.
This new method of investing or trading uses contracts on the underlying value of a security. These contracts are also referred to as CFD's or contract for difference.  Using CFD's you can trade in the value of almost anything: from currency pairs to shares and from commodities to index funds. The other day, I even spoke to a farmer who earned a little extra by trading in the prices of pigs!
In my opinion, this fictitious way of investing has the necessary advantages:
You can apply leverage
With leverage, you can take a larger position with a smaller amount of money. For example, you deposit $100 and you can take a trading position of $1000. By using leverage both your potential losses and your potential profits will increase. In this article you can read more about investing with leverage. It is advisable to first try this option with fictitious money.
Investing with a small deposit
It is possible to invest in CFDs with a small deposit. With most brokers, you can open a position from as little as $100. Even without money you can get started: you do this by trading with fictitious money within the demo.
Speculate under all circumstances
You can achieve a good result with investments under all circumstances. You can bet on a drop in the price by opening a short position. Because of this, a crisis can be a good, profitable moment for you. Of course, when you start speculating, it is important to remember that you can also lose a lot of money if you make the wrong decision.
Try it for free
You can try this new way of investing for free with a fictitious amount of money. The beauty of fictitious investing is that your profits and losses are 100% fictitious. This prevents you from losing money as a beginner, and gives you time to become familiar with actively trading shares. Click here to see where you can try investing for free.
Tip
: in our article on
CFD's
you can read how this works.
Would you rather invest fictitiously in shares without actively trading them? That is also possible! Some people choose to keep track of their fictitious or fantasy investments on paper. This works fine in itself, but is a lot of work. For most investors it is therefore more attractive to invest fictitious with a software program.
The best program with which you can buy and sell fictitious shares is eToro's program. You can try the possibilities there with a fictitious amount of money of
$100,000. As soon as you are ready, you can deposit money and buy shares for real money. An advantage of this program is that you don't pay commissions. This allows you to buy one share and still get a good result.
You can try eToro's program entirely without risk. Use the button below to open a free demo account directly: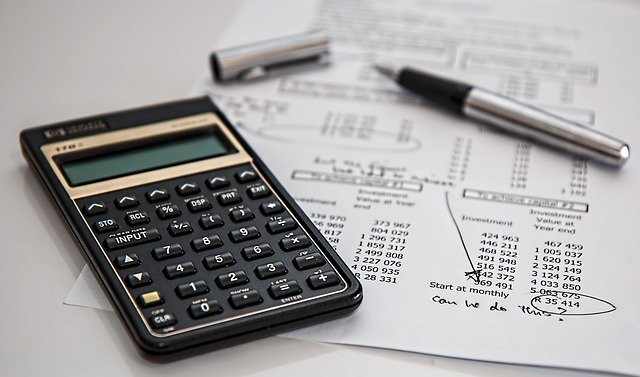 Fictional investing on paper is old-fashioned
Some tips
I would like to give you some more tips that can help you to invest more successfully as a beginner.
First of all, it is important to always use a stop loss. With a stop loss you can ensure that your position will automatically be closed in case of a certain loss. This makes it possible to go to work without the need to think about your trading positions.
A piece of second advice I'd like to give you is that you shouldn't go all-in right away. Try fictitious trading first with a free demo account and don't risk more than two percent per trade. Only once you have tried the possibilities sufficiently, you could consider investing with real money.
Author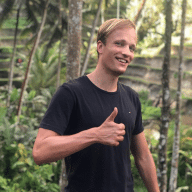 About
When I was 16, I secretly bought my first stock. Since that 'proud moment' I have been managing trading.info for over 10 years. It is my goal to educate people about financial freedom. After my studies business administration and psychology, I decided to put all my time in developing this website. Since I love to travel, I work from all over the world. Click here to read more about trading.info! Don't hesitate to leave a comment under this article.