Invest in Ethereum or Ether
Cryptocurrencies are booming! Besides the bitcoin there are more and more digital currencies with which you can earn money. An example of another successful digital currency in which you can invest is Ethereum or Ether. In this article you can read how you can invest in Ethereum and we also see how the ether differs from, for example, the bitcoin.
Where and how can you invest in Ethereum?
When you invest in Ethereum you have two options. You can decide to actively invest in the price of Ethereum. We call this method of investing trading. You can also decide to buy the Bitcoin as a long-term investment. In this section we will discuss both methods.
Trading in Ethereum: short-term investment
If you want to take advantage of all the fluctuations, one option is to speculate on the price of the ether. Ethereum's currencies are very volatile and as an investor, you can benefit from this. It is obviously possible to make a profit when the price of the ether rises, but did you know that it is also possible to do this when the price drops? This happens regularly and by going short with an online broker you can also benefit from these price movements.
A good broker where you can trade CFD's in the ether is eToro. With eToro you can easily create a free (demo) account with which you can try out the possibilities. Using the online software it is possible to buy and sell CFD ether with a mouse click, allowing you to catch all the price movements. Click here to try trading in CFD Ethereum at eToro:
Buy it for the long term
Just like the bitcoin, the ether has also risen considerably. If you had purchased ether when it was just launched, you would have become a millionaire. The price has actually doubled! Even now the currency still has potential in the long term. Later on, we go into more detail about what makes Ethereum unique, but these unique characteristics make it possible for the price of the ether to rise.
However, it is important to buy the ether at the right time. Therefore, do not go blindly to a website to purchase ethers. The price is very volatile, and it is therefore wise to first make a good price analysis. Make a plan like you would with a more traditional investment, so you can maximize the potential profit!
But what is the best place to buy Ethereum? A decent, international Party to buy Ethereum is Binance. Upon easily creating an account on their website, you can immediately start buying and selling cryptocurrencies. Use the below button to open a free account at this broker.
What is Ethereum? More than just a coin…
People who consider Ethereum to be just a coin should think twice! The ether is more than just a coin. The unique side of the ether story namely is that this cryptocurrency can be used as a system in which several things can be programmed.
Both the Ethereum and the bitcoin use blockchain technology. Ethereum has the possibility to execute applications in the cloud. These applications can then be protected against manipulation. Therefore, Ethereum can for example be used to create a contract in a secure and smart way.
Nowadays, it is still a utopian process, but one day it could just be lawyers will be using Ethereum technology to create for example their contracts. Ethereum therefore has a good chance to equal bitcoin in the future and that's of course good news for profit searching investors. Do you think it good idea to invest in Ethereum now?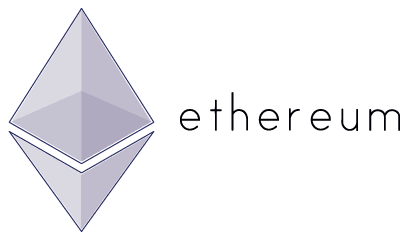 What are the advantages of investing in Ethereum?
By not investing all your money in Bitcoin, you will lower the risk of your overall cryptocurrency wallet. Because the Ethereum is a worldwide well-known cryptocoin, speculators don't hesitate to invest some of their money in Ether when positive news messages are broadcasted. This will make it possible to generate a nice profit by trading in Ethereum.
Another big advantage of Ethereum is the fact it is a very flexible coin. It is for example possible to utilize other cryptocurrencies on the Ethereum blockchain. The only possible downside linked to this possibility is the risk that this seriously lowers the speed of the network.
The additional functionalities are a big advantage of Ethereum compared to the bitcoin. Some people believe we will no longer need lawyers and notaries in the future thanks to the existence of Ethereum. Although we are not in such a situation yet, there is still a big chance Ethereum is going to play a more important role in the future.
What are the risks investing in Ethereum?
Like many other crypto coins, the Ethereum is very volatile. You can easily lose ten percent in one day. Investing in Ethereum therefore takes nerves of steel. Moreover, it is essential to come up with a clear plan. Investors which easily panic should avoid investing in Ethereum.
Another Ethereum risk is the fierce competition. Nowadays, ether is so huge because they were the first ones to offer certain functionalities. Better alternatives nevertheless exist and it's probably only a matter of time before these coins will depose Ethereum. Investing in Ethereum therefore also means always keeping a close eye on the competition.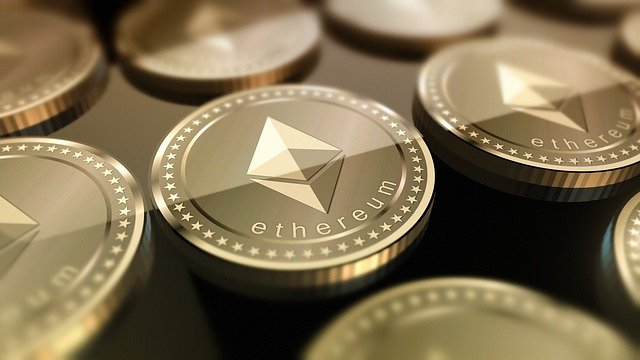 What makes ethers unique?
If you are trying to compare Ethereum to the bitcoin, you are making a mistake. Sure, they are both digital currencies, but there are still significant differences. A major advantage of Ethereum is that the ethers are easier to use for all kinds of projects. Where bitcoins and litecoins are mainly used as currency, you can do all kinds of things with the ether.
Did you know, for example, that you can issue stocks with ethers or set up a political system? The ether is also very useful for drafting a contract. The ethers are in fact non-mutable, which means that the content of the contract can no longer be changed. Even the programmer cannot get there anymore. This makes the ether extra strong against malicious hackers. This potential makes it possible for the price of ethers to rise further.
Investing in Ethereum strategy
You could choose to buy ether at random. However, this is not our preferred approach for buying this cryptocurrency. In general, there are 3 ways you could use to invest in Ethereum:
You buy Ethereum for the long term
You try to speculate on a price increase
You try to speculate on a price fall
When you decide to invest in Ethereum for the long term, it is important to carefully analyse and research the broader crypto market. The price of the ether often moves along with the price of other cryptocurrencies.
Besides, it is important to follow the latest developments of and news about the ether. Is another coin gradually taking over the dominant Ethereum position? Then, it's maybe better to postpone buying the coin. If you decide to buy the Ethereum, it is essential to choose the right moment to step in. In general, the right moment to buy ether is to buy the dip.
The alternative strategy is focusing more on speculation. By means of for example a technical analysis you could try to step in or out at the right moment. Besides, it is also possible buying or selling ether based on the latest news. Whatever strategy you choose to invest in ether, it is always important to carefully manage and consider your risks. You could for example do this by taking an automatic loss at a certain price.
Exchange rate of Ethereum
It is of course important to be able to look at the latest price of the ether. Below you can see the value of Ethereum. It is also possible to purchase CFD ethers directly via the buy and sell buttons.
"
Author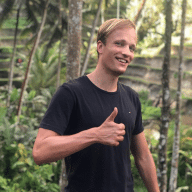 About
When I was 16, I secretly bought my first stock. Since that 'proud moment' I have been managing trading.info for over 10 years. It is my goal to educate people about financial freedom. After my studies business administration and psychology, I decided to put all my time in developing this website. Since I love to travel, I work from all over the world. Click here to read more about trading.info! Don't hesitate to leave a comment under this article.