How can I start investing with little money?
When you start investing, you are not always able to do this with a lot of money. For the novice investor who still has to gain experience, it is therefore attractive to invest with little money. But how can you successfully invest with a small amount money? In this article, you will find 8 proven methods you can use to achieve great results!
How can you invest with little money?
It is very well possible to start investing with little money yourself. You can do this, for example, by trading with a broker:
You will immediately receive a free demo to try trading risk-free.
You can trade shares, commodities and currencies!
You can never lose more than your deposit!
Do you want to try investing entirely without risk? At eToro you can try investing with little money with an unlimited $100,000 demo. Use the button below to instantly open a free demo account: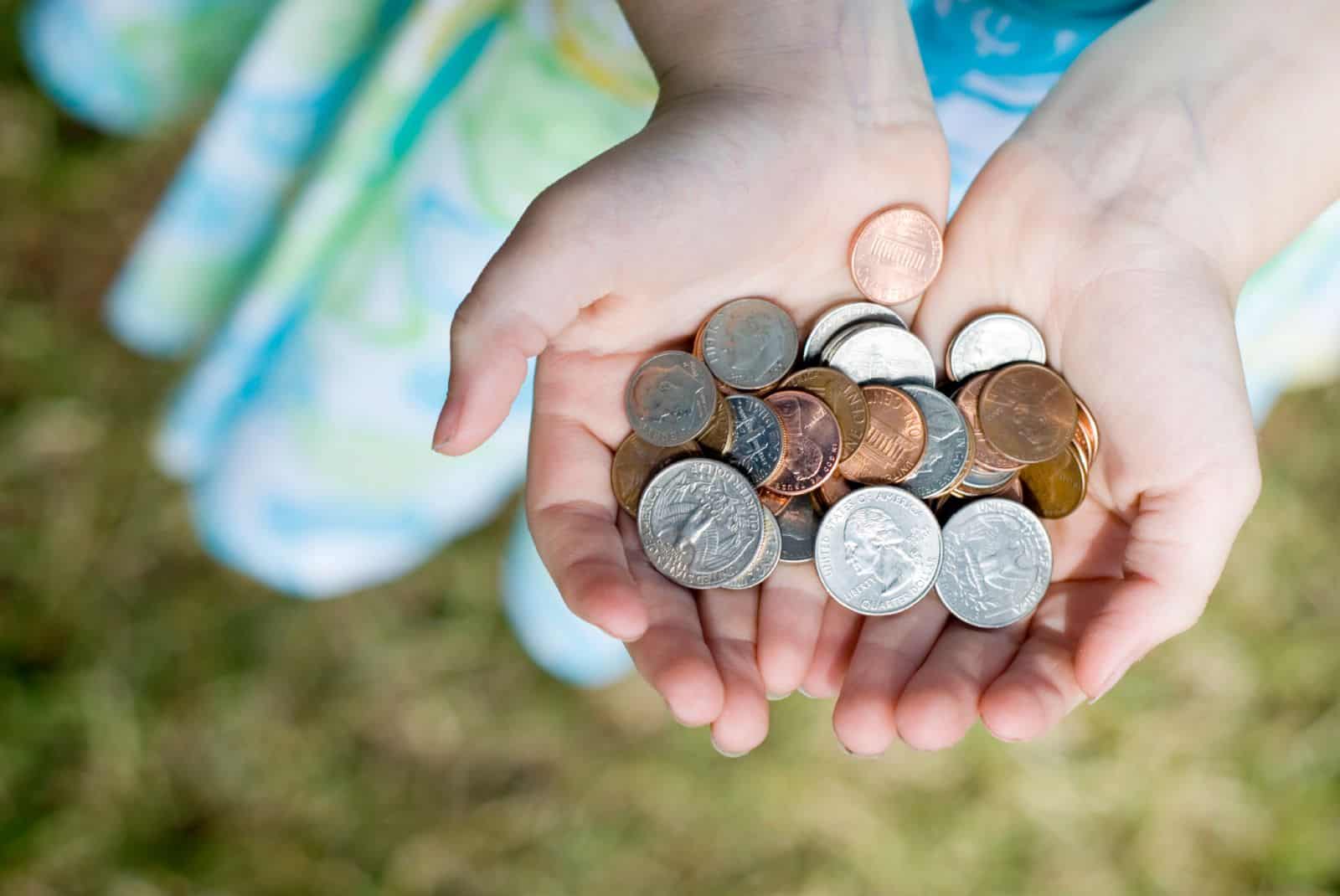 You can choose to buy shares. When the amount you invest with is too small, the chances of success decrease considerably in most cases. This is because you pay transaction costs on every investment. Most brokers charge a minimum amount per trade. When you invest with $100, you pay a few percent in transaction fees over each trade. The share must then rise several percent to achieve a positive return.
At DEGIRO, for example, you pay £1.75 + 0.014% in transaction fees. When you invest with £100 your transaction costs are 1.89%. The average annual return on shares is 5-8%. When you would invest using DEGIRO, your return decreases significantly. Fortunately, we have found a good way to profitably buy shares with a small amount of money.
Some brokers do not charge fixed commissions. Your transaction costs will then be 100% relative to the amount you deposit, so you can achieve a positive return even with a small amount of money. A good party to buy shares without commissions is eToro. You can try out the possibilities here for free with a demo. Use the button below to open a free account::

Method 2: investing in an ETF
Even if you pay low transaction fees, investing in stocks with a small amount of money can still be risky. This is because you have fewer opportunities to diversify your investments. When you buy different types of shares, you make sure that your total investment portfolio become less volatile. Poor results within one sector are then absorbed by good results within another sector.
A good way to apply diversification with a small amount of money is to invest in investment funds or ETFs. An ETF or exchange-traded fund is a fund that invests the money of all participants in a basket of shares. This allows you to invest even a small amount in a selection of shares.
You still have some influence when buying and selling ETFs. For example, some funds focus on a particular region or sector. If you have a lot of faith in Asia, you can buy a special Asia fund. At DEGIRO, you can buy and sell ETFs from the core selection without paying commissions. Would you like to know more about this broker? Then use the information button below:
Way 3: Trading in CFDs
If you want to trade with little money, you can consider using CFDs. With CFDs, you can trade in almost anything. You can open CFDs on shares, but also on, for example, commodities.
When you trade using CFDs you can use leverage to increase your investment with a certain factor. By using leverage, you can open a larger position with a small amount of money. In short, the greater the leverage, the higher the potential return. With modern brokers, you can use a leverage of 1:30. As a result, little money suddenly becomes a lot of money. Even with a small deposit of $100, you can invest over $3000!
If you invest little money in CFDs, the returns on this investment product are often much higher than when you invest in products without leverage. This is because every $1 of profit is multiplied by the leverage.
To give an example: if you use a leverage of 1:10, your potential profit is ten times greater. If you use a 1:30 leverage, it is thirty times greater. This can increase the returns for the investor with a small budget!
However, remember that a lever works in two directions. Your potential losses also accumulate faster. When there is no more money in your account, you lose everything. Little money can also turn into no money.
Method 4: options
When you want to invest with little money, you can also choose to use options. With options, you buy the possibility, but not the obligation, to buy or sell a certain share at a fixed price. Options on a share are cheaper than the share itself.
For example, you can buy the option for $2 to buy a share at the price of $10. When the price of the share rises you can make a profit on it. When the price of the share rises to $15, and you can buy the share with the option of $2, you can make a profit of $3.
Options are rather complicated investment products. When you know how to use options, you can achieve substantial returns. At the same time, there is a real risk of losing your entire investment. That is why it is important to study options carefully before you start investing in them. In our options course you will learn everything you need to know about this investment product:
Method 5: savings account or savings deposit
Some people are looking for a safe way to put their money away at a favourable return. A savings account or a saving deposit then appear to be attractive options. This is however disappointing in practice.
Interest rates on savings products of this kind are very low nowadays. As a result, the absolute return is already disappointing. At the same time, inflation makes your money lose even more value. So, personally I wouldn't advise you to consider money on a deposit as an investment.
Still, it is important to put some of your money in a savings account. It is important to always have enough money available for unexpected expenses. When you suddenly have to take out a loan, you lose even more money, as the interest rate on consumer loans is high. Therefore, make sure you only invest with money that you can miss out on in the near future!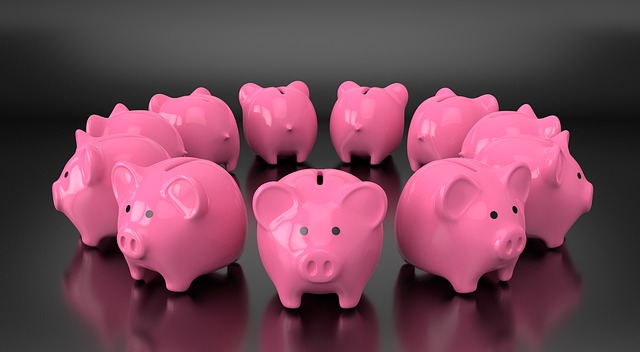 Method 6: Lending money
You can also choose to lend out a small amount. The best-known way to do this is by buying bonds. A bond is a loan issued by a company or government. You then receive a fixed, periodic interest payment on the debt security.
Bonds are a relatively safe investment. It is especially interesting to invest in bonds when you have a short time horizon. However, do not expect high returns when investing in bonds. In the long term, this often turns out to be disappointing, especially compared to shares.
Do you want to know more about bonds? Then read our comprehensive guide to investing in bonds:
Method 7: buying & selling
When you have a lot of time, you can also earn money by cleverly buying and selling products. You can look for bargains on eBay and then sell them for more money. This is a fairly labor-intensive task that you just have to be in the mood for. Still, you can certainly get a nice extra penny with this.
For example, you can look for products offered by people who have absolutely no idea how to market something. Products that are sold with vague, grainy photos often don't do so well. However, the product can be of excellent quality. Therefore, invest in a good camera and present the products you sell neatly.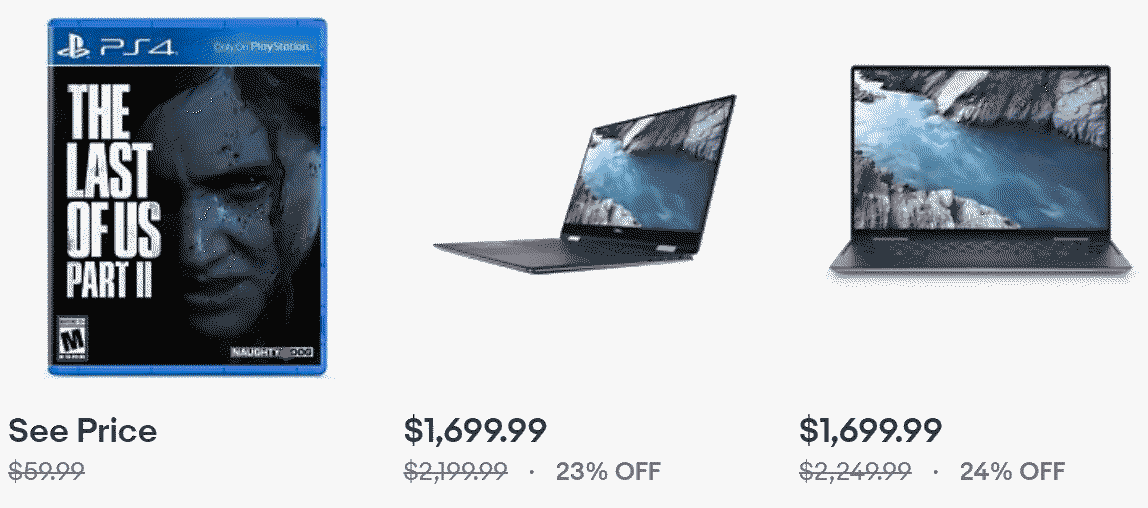 On eBay you can easily buy & sell stuff
Way 8: investing in real estate
Investments in stones are also very interesting. However, most people think that it is not possible to invest a small amount of money in real estate. Of course, it is not possible to buy a whole house with an amount of $500 or $1000. However, there are interesting methods to invest in real estate with a small amount of money.
You can do this by investing in a fund. There are various real estate funds that, for example, invest in flats or office buildings. When you buy a share in a fund, you share in the profits that are generated by the fund.
However, you always pay management costs for your participation in the fund. Investing directly in real estate yourself can, therefore, be more profitable. You will need a larger capital to be able to do this.
Set clear goals
If you want to start investing with little money, this requires a different preparation than if you would start investing with a lot of money. When we talk about little money, we are talking about amounts of about a hundred pounds or a multiple thereof and not the thousands of pounds that are sometimes used when investing.
Before you start investing with little money, you must make your goals clear to yourself. The stock market tends to fluctuate, so you must determine how you want to respond to this.
With little money you can, for example, choose to day trade. With day trading, you try to benefit from both the increases and decreases of the stock prices. For this purpose, you can make use of a so-called derivative. When you want to invest with little money, CFDs are a good option.
What is the minimum amount you can invest with?
Most brokers have a minimum deposit of $100. This means that you only need to have $100 available to start investing. When you use a leverage of 1:30 with this deposit, you can have an invested capital of $3000. As an investor with little money, it is therefore also possible to open multiple trades.
In short, as a novice investor, it is very well possible to invest with little money. Trading with little money ensures that you gain learning experience. Are you curious where you can invest with a small amount? We have made an overview of the brokers where you can trade with small amounts in, for example, shares:
The additional risks
Investing with little money entails additional risks. With a larger amount, you have a larger margin for error. It is advisable to risk only a limited amount of your assets on a single investment. If you invest with little money, this is often not possible. You then risk tens of percentages of your investment balance on one trade.
As a result, you have much less room for error. Investing with little money is therefore not for cowards. If you are going to invest with little money, you must be prepared to lose it all.
Since the margin for errors is much more limited, it is certainly advisable to try out the possibilities with a demo. By using a demo you can discover whether investing is something for you. Use the button below to compare the different demo accounts:
Author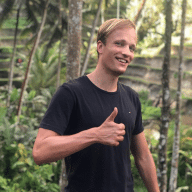 About
When I was 16, I secretly bought my first stock. Since that 'proud moment' I have been managing trading.info for over 10 years. It is my goal to educate people about financial freedom. After my studies business administration and psychology, I decided to put all my time in developing this website. Since I love to travel, I work from all over the world. Click here to read more about trading.info! Don't hesitate to leave a comment under this article.