How to buy Netflix shares?
Who doesn't know the most popular streaming service? With over 100 million users, Netflix is the biggest paid provider of films and series. This is reflected in the enormous rise in the share price. That's exactly why it may be appealing to invest in Netflix by buying their stocks. In this article you can read everything you need to know before you invest in this company.
How can I invest in Netflix?
You can invest in Netflix by using an online broker. You only need to open an account to start buying and selling Netflix shares. Furthermore, you can choose to actively trade in Netflix shares, or you could choose to buy shares in the long term.
Do you want to buy Netflix shares? You can directly trade in Netflix stocks with one of these reliable brokers:

| Brokers | Benefits | Register |
| --- | --- | --- |
Active trading with Plus500
What is the best broker to actively trade Netflix shares? Plus500 is a great party to actively trade CFD Netflix shares. At Plus500, you'll get the option to either buy or sell shares in Netflix. By using the sell option you can take a short position on the stock. With a short position you speculate on a decreasing stock price.
If you aren't certain whether Plus500 is perfect for you, you could try out a free demo. If you click the following button, you will be able to open a free demo account immediately at Plus500: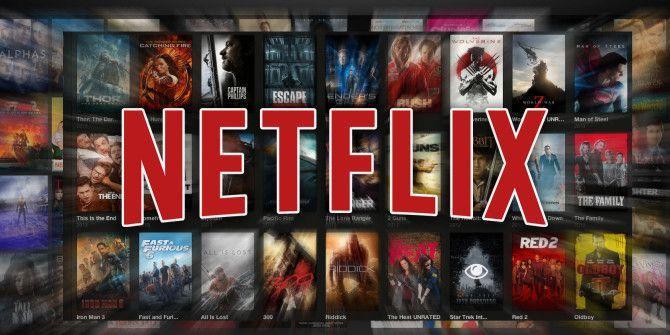 Benefits of investing in Netflix
Netflix could be a very intriguing investment. At the moment, the company has over 100,000,000 customers, spread across 190 countries. The company is exploring the possibility of entering the Chinese market. The Chinese market counts more than 500,000,000 people that use streaming services. If Netflix succeeds in entering this market, their profits could skyrocket.
Netflix is in a position where they can negotiate with studios, due to their enormous user base. This is exactly why they can make great deals, that could contribute to the company's profitability. Netflix could grow even more in the future: the monthly costs of a subscription are low, so the services are available for a wide array of potential customers.
What are the risks of trading in Netflix?
Nevertheless, there are risks when you're investing in Netflix. The biggest risk for the existence of Netflix would be the competition. Lately, a lot of similar streaming services have been established. Amazon has launched their service Prime Video, and Disney and Apple have also developed their own streaming services. Netflix will need to constantly fight for the best selection of series and films. If they can't do this anymore, users will feel the need to switch to a different provider.
Besides upcoming competitors, piracy could also be a treat for the existence of Netflix. Netflix is already struggling with buying the rights to new productions, due to the uprising of so many new streaming services. Because of this, people have to buy multiple subscriptions at different providers to watch all the newest films and series. If Netflix becomes less user-friendly than illegal alternatives, a decline in the number of customers will take place.
The unique productions of Netflix self are costly. In 2017, the company invested 2.5 billion dollars into new productions. The series had to be a big success to have great yields. The likelihood of Netflix staying successful depends strongly on the opinions of their users. If interest is falling or another streaming service is becoming more popular, it would be wise to sell your Netflix shares.
Buying Netflix stocks in a few steps
Before purchasing Netflix shares, it is important to follow a couple of steps. Before investing in Netflix, you should carry out some research. Determine, with the help of your analysis, if there is a lot of growth potential in the company. If that is the case, you could consider purchasing Netflix shares.
However, it is essential to determine if Netflix shares will fit in your investment plans. Netflix is a tech share with quite a high risk and possibly a major growth. When you're buying Netflix shares for your portfolio, you should explore if this type of share fits in with the rest of your stocks. For example, would you be devastated if you lose a large portion of your investment? And do you have enough time to wait if the market unexpectedly crashes?
If you are certain you want to buy Netflix shares, you should open an account at an online broker. A broker is a party that enables individual investors to trade in shares. It is advisable to choose a broker with low transaction costs for the American market. By choosing a cheap broker, you make sure you do not lose money by paying high transaction costs.
When placing an order, you should think about how many shares you'd like to buy. The answer depends on the total sum you'd like to invest. It is highly recommended that you spread out your investments. By spreading your investments, you prevent losing a large sum of money on your investment in Netflix. When you use a market order, your share will be bought directly. When you use a limit order, you will be able to set the price you'd like to buy the shares for.
Netflix during Covid-19
The worldwide Covid-19 epidemic has had a big impact on the performance of many companies. For Netflix, the epidemic had its benefits. People stayed at home and were on the quest of finding multiple new forms of entertainment. That's exactly why Netflix gained a lot of customers during this period.
What is the stock price of Netflix?
You can take a look at the current CFD share price of Netflix in the graph below. You can also use the buttons to open a trade directly:
Your capital is at risk. Other fees apply. For more information, visit etoro.com/trading/fees.
Company details of Netflix
In the overview below, you see the most important company details of Netflix:
Analysis of Netflix
Before you decide whether you want to buy or sell Netflix, it is important to analyse the stock. In the overview, you see how Netflix developed in the last period.   
Stock prices of the last 5 days
In the table, you can see the latest stock prices of Netflix in the last 5 days:
What will the stock price of Netflix do in 2023?
Are you curious what analyst believe that Netflix will do in 2023 and the years to come? With the help of the date of Alpha Vantage we combined the predictions of analysts. Please remember that these predictions are uncertain. Therefore, always conduct your research!
History of Netflix
Netflix is founded in 1997. Netflix is 100% legal, in contrast to popular applications like Popcorn Time. The company buys licences to show certain films and shows in multiple countries. Although the company mainly focused on the American market at first, nowadays, they've changed their strategy. Netflix is slowly conquering the rest of the world.
The international expansion of Netflix began in 2013. The stock prices of Netflix were rising like crazy in this period. The European market is big and the internet speed keeps on improving. That is part of the reason why the market keeps on growing for Netflix.
Obviously, a company needs to make a profit. Netflix achieves this by asking their users to pay a monthly fee, just like Spotify does. This seems to work better that the model where people pay for every separate film they watch.
Will the stock price of Netflix increase further?
It is difficult to determine whether the stock price of Netflix will keep on rising. When you're investing in Netflix, you will need to keep a close eye on all developments surrounding Netflix. The yield per share is very low and the collection of films and shows on Netflix has to be updated continuously. These developments will cost quite a bit.
However, there are also a couple of developments that may lead to improved future results. For example, Netflix has been producing more films and shows then before, which can lead to a decrease in licence costs. The unique series and films produced by Netflix may also lure new users to the platform. Furthermore, Netflix has been releasing more films produced in 4K.
How do you make profit with Netflix?
If you'd like to make a profit of your investments in Netflix, you should follow the general trend. Many people know Netflix. This results in many people buying a couple of shares in Netflix, without necessarily being professional investors. For this reason, small news items could have a great influence on the share price of Netflix.
Try to make an estimate of the effect news items will have on Netflix. If you're doing this right, and you're timing your trades correctly, you should be able to make some nice profits on your investments in Netflix.
Author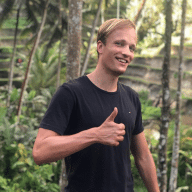 About
When I was 16, I secretly bought my first stock. Since that 'proud moment' I have been managing trading.info for over 10 years. It is my goal to educate people about financial freedom. After my studies business administration and psychology, I decided to put all my time in developing this website. Since I love to travel, I work from all over the world. Click here to read more about trading.info! Don't hesitate to leave a comment under this article.