How to buy Tesla shares (2023) – invest in Tesla
Do you want to buy Tesla shares ? On this page, you can see the latest Tesla stock price, and you will also find an extensive analysis of the Tesla stock. Read the information in this article before investing in Tesla stocks!
Do you also think that Tesla has the future in hand with all its innovations? Then buying Tesla shares can be interesting! Below, you can see an overview of the best brokers for buying Tesla shares:
| Brokers | Benefits | Register |
| --- | --- | --- |
| | Buy Tesla without commissions. Your capital is at risk. Other fees may apply. | |
| | Speculate with CFD's on increasing & decreasing prices of Tesla! 82% of retail CFD accounts lose money. | |
| | Benefit from low fees, an innovative platform & high security! | |
| | Speculate on price increases and decreases of Tesla with a free demo! | |
What is the Tesla stock price?
Are you curious about the current Tesla stock price? Tesla is a stock that can fluctuate strongly. Below, you can view the current share price of Tesla.
Company information of Tesla
Below you will find the most important company information of Tesla.
Tesla analysis
Before deciding whether to buy or sell Tesla stocks, it is critical to analyse the stock thoroughly. In the overview below, you can see how Tesla has performed over the past period.
Stock prices of the last 5 days
In the table below, you can see the share prices of Tesla for the last 5 days:
What will the Tesla stock price do in 2023?
Are you curious about what analysts think Tesla will do in 2023 and the years to follow? We have combined the forecasts of analysts using Alpha Vantage data. Remember that this figure is only a prediction about the price development of Tesla and this prediction may not come true.
Strong brand: Tesla is the most well-known electric driving brand. Elon Musk as the head of the company also contributes to the legendary reputation of the company.
Technological innovation: by constantly introducing new techniques, Tesla manages to stay ahead of the competition.
Strong financial performance: Tesla still grows strongly.
Vertical integration: Tesla controls a large part of the supply chain, which makes it possible to improve the efficiency of business processes.
Strategic partnerships: Tesla collaborates with companies such as Panasonic and Tencent. These collaborations provide the company with a steady income stream.
Cheaper: Tesla introduces more affordable electric vehicles, which makes the cars more accessible to the average consumer.
What are the risks of investing in Tesla stocks?
Limitations in Production
Investing in Tesla shares comes with its fair share of risks. As the company continues to grow, a shortage of batteries could become a problem. Currently, the production is still too limited to meet future projected demand. Significant capital investments are therefore necessary to continue supplying all Tesla cars.
Low Petrol Prices
A low petrol price is also a risk for Tesla. Petrol cars from traditional car producers are the biggest competition for the company. When it becomes relatively cheaper to drive a petrol car, people will be less likely to buy a Tesla.
Increasing competition
Increased competition can also hurt Tesla's market share. As electric driving gains momentum, more companies develop electric cars. Chevrolet released the Bolt and Nissan the Leaf, which makes electric driving accessible at lower prices. Even large technology companies like Apple and Google could reduce Tesla's market share in the future.
High Capital Costs
Another risk is the high capital costs. The company spends a lot of money on building factories and production processes.
Dependence on Elon Musk
Another major risk for Tesla's stock is the dependence on Elon Musk. Elon Musk is a celebrity, and people see him as an inspiring figure. However, he is working on multiple ventures simultaneously, and if he loses interest in Tesla, this could have negative effects on the company's stock price. When investing in Tesla, it is important to consider these risks.
For example, when Elon Musk took over Twitter, you could see that Tesla's stock price fell. Investors wondered if he could efficiently devote attention to both companies simultaneously.
What are Tesla's biggest competitors?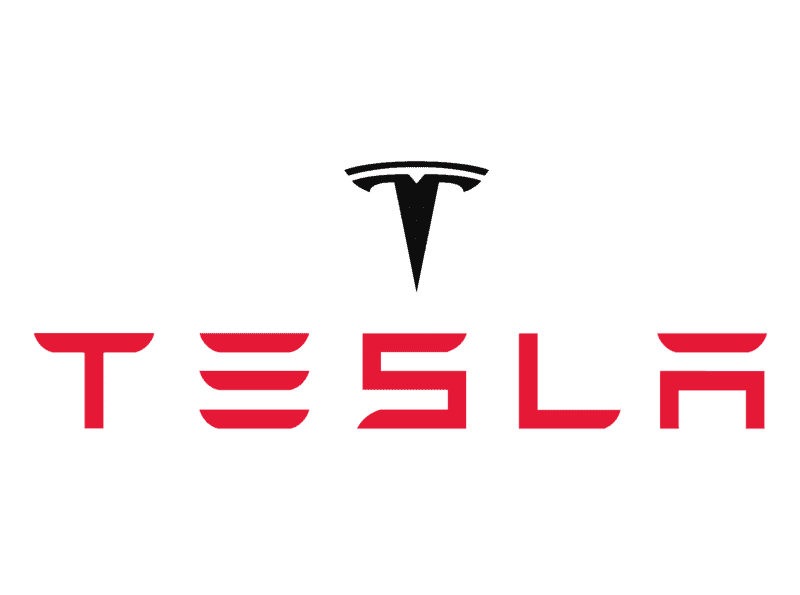 How to invest in Tesla stocks in a few steps?
Before you start investing in Tesla stocks, it's essential to remember that the share moves like a rollercoaster. The stock price is highly volatile, which is partly due to the sometimes controversial statements made by Elon Musk, the CEO of the company.
Step 1: Research the stock
Tesla is currently the most popular car stock. We notice that many people buy Tesla shares mainly because they like the company. However, this is not a wise investment strategy. It's essential to buy stocks only when you're sure after research that the stock has potential.
If you want to know if the stock is worth buying, you can dive into the financial numbers. This is also called fundamental analysis. It's wise to examine the company's capital position. You can also investigate Tesla's future vision: do you believe the company will be able to innovate sufficiently in the future? Only buy the stock when you're sure it fits perfectly in your portfolio.
Step 2: Choose a good broker
You can buy shares from an online broker. It's important to choose a broker with low fees. If you pick a broker with high fees, you'll immediately lose a large portion of your returns. With the button below, you can compare different stockbrokers directly:
Step 3: Determine when to buy the Tesla stock
Once you've decided that you want to buy Tesla shares, you still need to decide when to buy them. Some investors decide to buy the share immediately with a market order. This is a good strategy for investors who intend to hold the stock for a longer period of time and have confidence in the company's future.
If you're an active trader, it's best to use a limit order. With a limit order, you only buy the Tesla stock once it has reached a certain price. You can then study the price movements of the stock and buy at an attractive moment.
You can also decide to buy the stock over a period of time. You then select a certain amount for which you buy Tesla stocks monthly. This is a good strategy if you want to avoid buying at the top.
Step 4: Determine how much to buy
Finally, it's important to decide how many Tesla shares to buy. When investing, it's wise to spread your assets over different investment products. Avoid putting your entire investment in Tesla stocks. Therefore, calculate the percentage you would like to risk on Tesla stocks and determine the size of the position to take.
Step 5: Evaluate your investment in Tesla
After opening an investment in Tesla, the work is not yet done. You will have to continue analysing your investments to decide on an attractive exit moment. It is wise to determine when you will exit your position even before buying Tesla shares.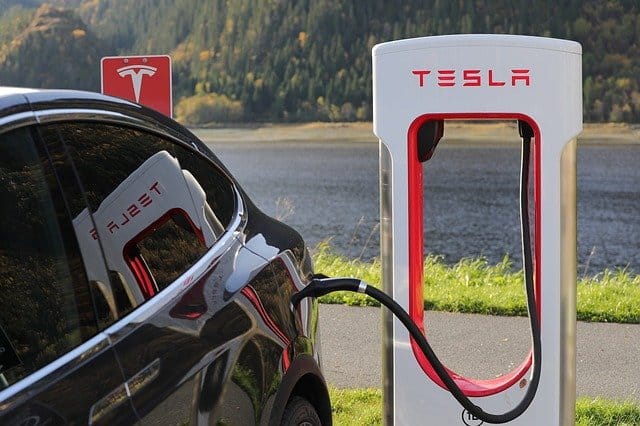 Elon Musk in the news – the influence of the CEO on the stock price
Electric driving certainly has a future. However, this is not the only reason why the stock is frequently in the news. The company also gets a lot of attention because of the eccentric CEO of Tesla, Elon Musk. The stock price is heavily influenced by the statements and actions of this CEO.
Actions that demonstrate the technical capabilities of the CEO can positively influence the stock price. Think, for example, of successful launches by his space company SpaceX.
Other statements and actions can have a negative impact. For example, he called a man who criticized him in the past a paedophile. He is also currently being sued for announcing a $420 million takeover that ultimately did not go through.
However, the CEO himself does not believe that this has been detrimental to the company. Under the banner of negative attention is also attention, the CEO ensures that Tesla is regularly in the spotlight. You can also use the CEO's statements to actively speculate on the Tesla stock, since his actions have a strong influence on the stock price.
If you have confidence in the CEO of Tesla, it may be interesting to buy Tesla shares.

Bitcoin and Tesla
In February 2021, Tesla announced that they purchased $1.5 billion worth of Bitcoin. The company also started accepting payments in Bitcoin from that moment on. The price of crypto rose rapidly as it appeared that Bitcoin was increasingly being accepted as a means of payment.
However, in May 2021, Tesla decided to stop accepting Bitcoin as a means of payment due to its environmental impact. This caused the price of Bitcoin to plummet. Tesla has not yet sold its Bitcoins, and is considering accepting crypto as a means of payment again once the environmental impact has been lowered.
How is the company valued?
Before buying Tesla stocks, it is wise to analyse the numbers first. When we only look at the numbers, Tesla seems a bit expensive. The stock price of Tesla is currently relatively high compared to other car manufacturers in 2023.
The valuation of the stock is mainly due to the great confidence of many investors in the company's future growth. The company is more innovative than the more traditional car manufacturers. In a world where sustainability is becoming increasingly important, a company like Tesla can certainly grow significantly.
However, the company still needs a lot of capital to realize this growth. Tesla is still not very profitable. In the long run, Tesla will therefore have to significantly improve its business results. Do you think Tesla will be able to achieve better results in the future? Then you can certainly consider an investment in Tesla stocks.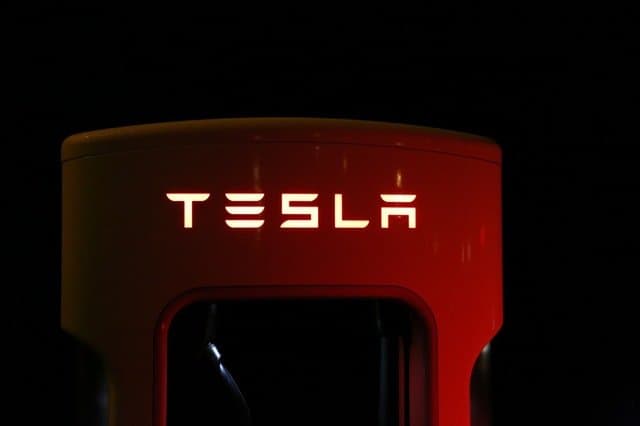 Tesla stock price trend
The Tesla stock is quite volatile. This is because the stock is largely valued based on potential. However, potential is more difficult to measure. The price of a Tesla stock is determined by the opinions of millions of investors. This can cause the company to quickly change price due to good or bad news.
For example, in the period 2020-2022, the Tesla stock price rose explosively. However, when interest rates raised sharply, the price plummeted by almost 80% because Tesla is a growth stock.
Tesla's future plans
Currently, Tesla seems to want to change its image. Tesla is still mainly a car for the environmentally conscious elite, but the company is working on more affordable versions.
If Tesla can further lower the price of a car, they can reach an entirely new market. This can be advantageous for the company's future growth.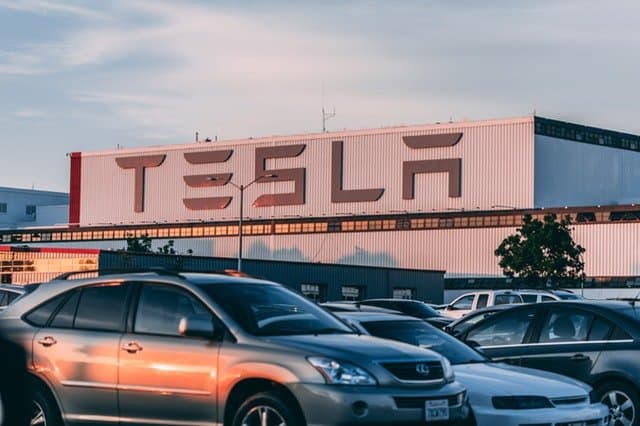 The history of Tesla
Tesla was founded in 2003 by Martin Eberhand and Marx Tarpenning. These entrepreneurs wanted to launch an electric sports car. At that time, the company was still run by one of the co-founders of PayPal.
Later on, Elon Musk became interested in Tesla Motors. He invested in the company and ensured that budget became available for new research. Eventually, the company grew into the Tesla Motors that we know today.
Should you buy Tesla stocks?
Tesla is a popular investment among retail investors. This is not surprising when you look at the return of recent years: the stocks have increased in value by more than 1000%. In the short term, you can still see that the price is very volatile, for example, between 2022 and 2023, the price declined by more than 70%.
Investing in Tesla shares is therefore only attractive for people with a high-risk tolerance. You must be able to cope with the fact that your investment may become worth less in a short time.
For the long term, there are enough opportunities: electric driving is becoming increasingly popular and Tesla is still the market leader; the Tesla brand is even worth more than most other car manufacturers combined.
However, do not forget to thoroughly research the performance of the Tesla company first. Only when you believe in the future of Tesla, you can consider an investment.
Author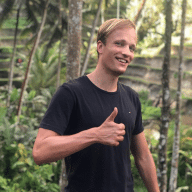 About
When I was 16, I secretly bought my first stock. Since that 'proud moment' I have been managing trading.info for over 10 years. It is my goal to educate people about financial freedom. After my studies business administration and psychology, I decided to put all my time in developing this website. Since I love to travel, I work from all over the world. Click here to read more about trading.info! Don't hesitate to leave a comment under this article.