How to buy American shares (2023)? - Investing on USA stock exchange
Would you like to buy American stocks like Facebook, Apple, Alphabet (Google) and Microsoft? In this article, you can read where and how to invest in American shares!
How to buy American stocks in 4 steps
Compare the different brokers where you can invest in American stocks
Open an account and verify your identity to activate it
Deposit money into your investment account
Select the American stocks you want to invest in & open a position!
Where can you buy American shares?
Are you looking for a quality stockbroker to buy American stocks? Then take a look at the overview of brokers that allow you to invest in America:
| Broker | Fees | Register |
| --- | --- | --- |
| Compare? | Compare the best brokers & open a free demo! | |
What are the main American stock market indices?
You can also choose to invest in the American stock market by buying an ETF on an American stock market index. With an ETF, you passively and fully automatically track a basket of stocks. This allows you to invest in 2500 American shares in one go. In this article, you can read in more detail how investing in ETFs works.
S&P500: the S&P500 index tracks the largest 500 listed companies. This index is also seen as a barometer of the American economy.
NASDAQ 100: many large technology companies are listed on the NASDAQ. With the NASDAQ 100, you can invest in the largest 100 companies on this stock market.
Dow Jones 30: this more limited index contains the 30 largest companies from different industries. With the Dow Jones 30, you invest in the largest American sectors.
Tip:
you can only invest in American stocks during the opening hours of the American stock market.
Click here
to view the opening hours.
Why is it interesting to invest in American stocks?
Investing in America is popular: this is not surprising when you look at the returns. Popular American companies such as Apple and Tesla have achieved enormous returns in the past decade. Investing in American stocks is therefore attractive for several reasons:
Diversity: by investing in American stocks, you diversify your risks. When the European economy is not doing well, your American stocks may still perform well.
Rapidly growing companies: many fast-growing companies are located in America. Well-known examples of American companies are Alphabet (Google), Facebook, and Microsoft. If you had invested in these companies at the right time, you would have achieved a very high return.
Strong economy: the American economy is strong and resilient. There are over 2600 different stocks listed on the New York Stock Exchange giving you plenty of options.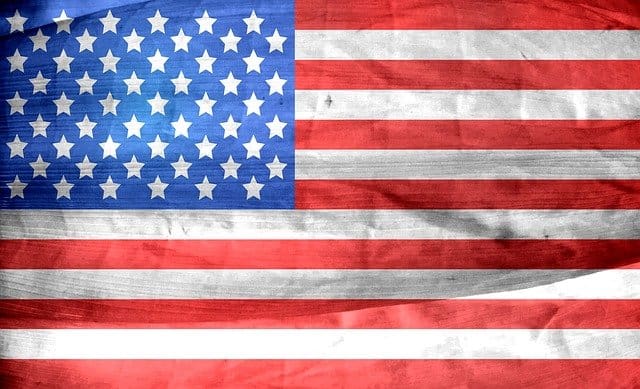 Buy your first share in 3 steps
Within three steps, you can buy your first American share. Here we briefly discuss what you need to do to be able to invest in America.
Step 1: open an account with a broker
A broker is a company that makes it possible to buy and sell stocks. It is important to select a high-quality, reliable stockbroker. Use the button to immediately compare the best stock brokers:
When comparing stockbrokers, pay attention to the following characteristics:
Low transaction costs per share
Low Forex conversion costs for dollar transactions
Reliable & regulated platform
User-friendly software
Step 2: select the share
After you open an account with broker, you have to decide which American stock you are going to buy. With technical- and fundamental analysis you can determine which stocks are undervalued. Don't forget to examine whether the company performs well in relation to the competition.
After you decide which American stock to buy, you have to decide which amount to invest. It is essential to not immediately put all your money in one stock investment. Consider how the share fits within your strategy, and determine how much money you want to allocate to the share.
Step 3: place the order on the American stock exchange
To actually buy the stock, you need to place a stock order with your broker. You can choose between a market and a limit order. With a market order, you open the investment at the current price, while with a limit order, you set a price at which you buy the stock. The first option is often a good choice for the long-term investor, while the last option may be more suitable for the active trader.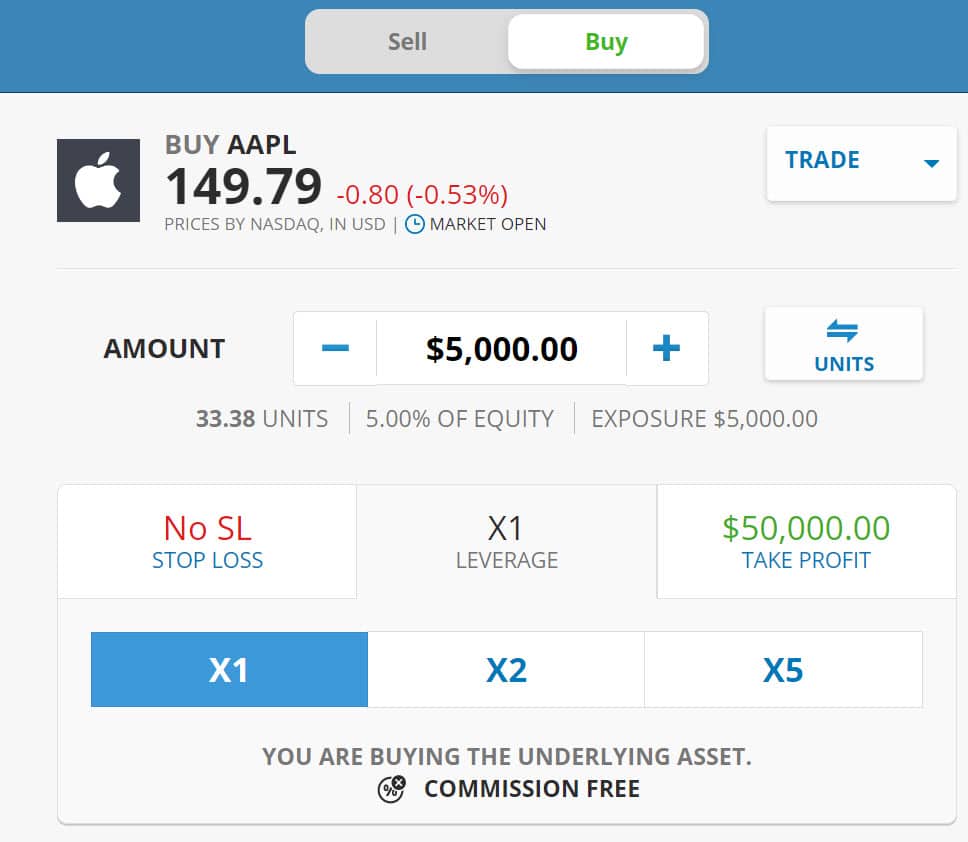 How much does investing in US stocks cost?
When investing in US stocks through a broker, it's important to keep an eye on all the costs involved. There are three types of fees that can be incurred on your stock transaction.
Commissions
The first costs that can be incurred are commissions. Some brokers charge a fixed fee per stock transaction, while others don't charge any fixed commission. This can be advantageous if you want to invest with little money.
Spread
Another source of costs is the spread: this is the difference between the bid and ask price. Some brokers without commissions can still be expensive if they have a wide spread. This means you'll pay a higher price for each stock. Read more about the spread in this article.
Conversion costs
A third source of costs are the conversion costs. When you buy US stocks in a currency apart from US dollars, you often pay a fee to convert your foreign currency into dollars. Some brokers charge high fees for converting one currency to another. On average, the cost of exchanging currencies is around 0.25%. This means you'll pay an extra 0.25% in costs when buying and selling US stocks.
What are the advantages of investing in US stocks?
Risk diversification: investing in US stocks can help you diversify your risks. The US stock market is very diverse.
Affordability: the transaction fees for investing in the American stock market are decreasing.
More options: by investing in the US stock market, you can take advantage of more investment options.
What are the disadvantages of investing in US stocks?
Costs: you pay conversion costs for exchanging foreign currencies for dollars, which reduces your returns.
Exchange rate: your results are affected by the exchange rate between your currency and the dollar.
Specific region: economic & political policies in the USA will influence your results.
Taxes on US stocks: the W-8BEN form
As a foreign investor, you cannot buy US stocks without filling out this form. Fortunately, most brokers offer this form directly within the trading platform. The form indicates that you are not a resident of the US, so you do not have to pay the 30% tax on dividends originating from the US. If you are a US resident, unfortunately, you cannot avoid this tax.
In which American stocks can you invest?
It is difficult to determine what the best US share is, as this is a rather subjective question. For example, the best share for one person can be too risky for another. It is therefore advisable to investigate carefully whether a company suits you. In this part of the article, we will discuss some of the most popular U.S. stocks among investors.
American tech stocks
Alphabet
Alphabet is primarily known to many people as Google. Google has become a verb and almost everyone gets daily information from this search engine. Google successfully earns a lot of money through the advertisements displayed on the search engine.
Amazon
In America, Amazon controls more than 50% of the entire e-commerce market and the company is still growing in other regions. Moreover, they are also expanding into other branches: Amazon is also very successful in cloud computing.
Apple
Apple is more valuable than many small economies. With Steve Jobs, the company grew into an icon. With a stock market valuation of 2000 billion, (!) an investment in the company can certainly be interesting.
Meta (Facebook)
Meta is a real money machine: they know a lot about their users, and this makes it appealing for advertisers to spend a lot of money. Buying Facebook stocks can therefore be profitable.
Microsoft
Microsoft is another good example of an IT company that is a gigantic success. Almost everyone uses the software of this well-known company: Microsoft Word, Internet Explorer and Windows are all familiar products of Microsoft.
Tesla
Tesla is a real hype: under Elon Musk, electric driving became more and more fashionable. The production capacity has been increased and this offers many opportunities for investors. During the period of 2020-2023, the price has skyrocketed, and Tesla is now more valuable than all other car companies combined.
American gaming stocks
Activision Blizzard
Activision Blizzard is likely the most well-known gaming company in the world. With titles like Call of Duty, World of Warcraft, and Overwatch, the company has conquered a large marketshare. If you have confidence in gaming as an industry, an investment in Activision Blizzard could pay off.
NVIDIA
NVIDIA develops GPU and Tegra processors. The company's GPUs are widely used by gamers, but can also assist professional designers. The company's chips are better than those of the competition, which makes an investment in NVIDIA potentially interesting.
American biotechnology shares
Pfizer
The company Pfizer is perhaps best known for the COVID-19 vaccines it has brought to market. As the coronavirus will remain a challenge for some time, the company can continue to benefit from this. However, Pfizer has also developed many other medications, which can make an investment in the company appealing.
Moderna
Moderna is a relatively small American biotechnology company that has built a stronger position since 2020 through the development of a COVID-19 vaccine.
American financial stocks
Berkshire Hathaway
A favourite of mine is Berkshire Hathaway because of its leader, Warren Buffett. A brilliant man with a talent for selecting and buying the right stocks. His fund performed better than the S&P 500, which makes buying Berkshire Hathaway shares an interesting option.
UnitedHealth
UnitedHealth is one of the largest American health insurance companies. With an aging (and obese) population, UnitedHealth can be an interesting investment. However, the company must continue to compete with other health insurers in America.
Other U.S. shares
FedEx
FedEx is perhaps the most well-known logistics company in the world. During the pandemic, FedEx was able to grow significantly as people did a lot of online shopping. If you believe that FedEx can continue to grow in the future, this American stock can be an interesting investment.
General Electric
General Electric is a large multinational electronics company. An investment in General Electric stocks can therefore certainly be appealing.
Walt Disney
Walt Disney is well-known for the beautiful children's films they release and their big amusement parks. The new streaming service Disney+ can bring in even more profits for this big American company.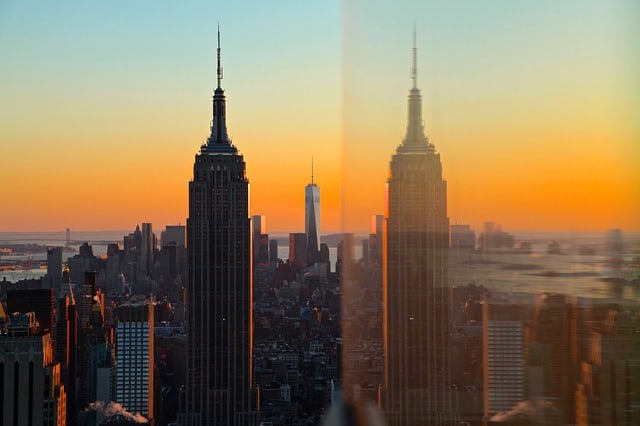 With which ETFs or index funds can you invest in the U.S.?
Would you like to invest in a larger set of American stocks? Then ETF's could be worth a consideration. By buying these funds, you can invest directly in a collection of shares. The following funds are popular choices among investors:
Vanguaard S&P 500
istocks Core S&P 500
istocks NASDAQ 100
istocks S&P 500
Do you want to know which ETF is most suitable for investing in the S&P500? Then read this article!
Pay attention to the exchange rate of the dollar
When investing in U.S. companies, it is important to pay attention to the exchange rate of the dollar. This is especially the case when you do not invest in American dollars yourself.
If the dollar becomes pricier, you will receive more of your currency when you sell your shares. When the dollar becomes worth less, you will receive less of your currency back. The value of the dollar therefore has a lot of influence on your final investment result when you invest by using another currency.
On top of that, it is essential to take the competitive position of America into account. If the dollar becomes too expensive, it can make it harder for American companies to compete with international businesses.
It is possible to hedge against exchange currency rate fluctuations with derivatives. Derivates can, however, be expensive.
Tip: practice with a demo account
Do you invest in American stocks for the first time? In that case, I recommend you to not invest with real money right away. By first practising with a demo, you learn to make the right investment choices and respond well to developments in the (American) economy.
You can practice trading by opening a free demo account. Have you practised enough? Then you can convert your demo into a real investment account. Click on the button to start investing in American stocks with a demo directly: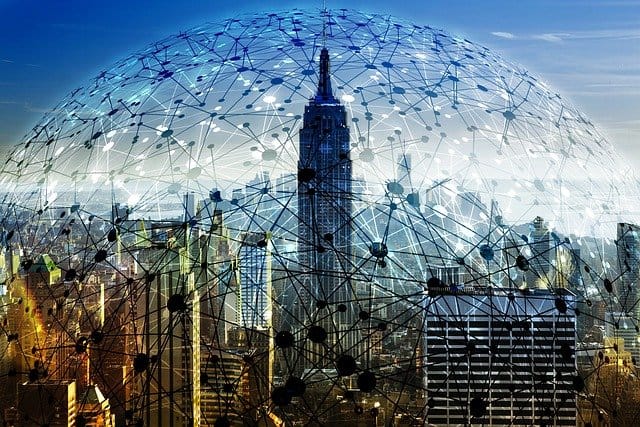 Final tips for buying American stocks
Political landscape
It's important to keep an eye on the political, social, and economic landscape when investing in American stocks. Presidential elections, for example, can have a significant impact on stock prices depending on each candidate's policies.
Diversify your investments
Spreading your investments across different sectors and industries can help protect your portfolio from downturns in any specific sector.
Regularly evaluate your investments
Evaluating your investments regularly can help ensure they still align with your investment goals.
Why would you invest in American shares?
There are several reasons why many investors decide to invest in American stocks. The US stock market has historically performed well, with the S&P 500 index averaging annual returns of around 10.3% over the past decade.
American stocks also tend to be more liquid than stocks in other markets, which makes them easier to buy and sell.
Overall, American stocks can provide a great opportunity for investors looking for high returns, as long as they are willing to do their research and diversify their investments.
Frequently asked questions about the American stock exchange
The American stock market (US Stock Market) has two of the largest stock exchanges in the world: the New York Stock Exchange and the Nasdaq Stock Exchange. On the stock market, investors can buy and sell American stocks. The American stock market is under the supervision of the SEC (Securities and Exchange Commission).
S&P 500: this index contains the 500 largest listed companies on the NYSE
NASDAQ 100: this index contains the 100 largest listed companies on the Nasdaq Stock Exchange.
Dow Jones 30: this index contains the 30 largest companies from various industries.

There are many factors that influence the price movements of the American stock market. Some examples include:
Inflation rate: high inflation can lead to higher interest rates, which puts pressure on stock prices.
Presidential elections: what is the new president's attitude towards companies?
Corporate profits: are the profits of large corporations in America rising or falling?
Fed interest rate: a rise in interest rates is rarely good news for stock prices.
US dollar: when the US dollar falls, stock prices usually rise.
Special situations: for example, the COVID-19 pandemic strongly influenced American stock prices.
Unemployment: rising unemployment can put pressure on stock prices.

Costs: are high transaction costs charged for American stocks?
Conversion costs: does the broker charge extra fees for converting currencies to dollars?
User-friendliness: is the investment software easy to use?
Reliability: is the broker regulated and is the security good?
Customer service: can you turn to the broker when something goes wrong?