How to buy CVS Health shares?
CVS Health is a large conglomerate active in the health market. Its share seems to perform reasonably well even during mediocre economic circumstances. Investing in CVS Health shares can therefore certainly be worthwhile. But what is the best way to buy CVS Health shares and what is the current stock price?
Where can you buy CVS Health stocks?
Do you want to buy CVS Health shares? You can directly trade in CVS Health stocks with one of these reliable brokers:

| Brokers | Benefits | Register |
| --- | --- | --- |
| | Buy CVS Health without commissions. Your capital is at risk. Other fees may apply. | |
| | Speculate with CFD's on increasing & decreasing prices of CVS Health! 82% of retail CFD accounts lose money. | |
| | Benefit from low fees, an innovative platform & high security! | |
| | Speculate on price increases and decreases of CVS Health with a free demo! | |
A good way to actively trade in CVS Health shares is to use CFD's. With CFD's you can speculate on both price increases and decreases and because you can apply leverage you can also achieve a large result with a small amount of money. With Plus500 you can trade the CFD share of CVS Health without paying commissions. Would you like to try the possibilities for free & without risk with a demo? Then use the button to open an account right away:
 What is the current stock price of CVS Health?
Are you curious about how the share price of CVS Health develops? In the graph below you can see at what price you can buy and sell CVS Health shares:
 Is it wise to invest in CVS Health?
When you buy CVS Health shares, you invest in a flexible and powerful company. The retail stores of CVS Health are only partially responsible for the turnover: about 7 percent of the income is realized here. The company is also active in Medicare packages and offers various health services.
Another attractive reason to buy CVS Health shares is the dividend policy. From 2008 to 2017, dividend payments increased by no less than 733%. Of course, this growth cannot always continue: especially during economically uncertain times. Nevertheless, the company has built up a good position and knows how to respond to the market for health benefits. An investment in CVS Health is therefore definitely worth considering.

About the company CVS Health
The U.S. company CVS Health, formerly CVS Corporation or CVS Caremark Corporation, is active in the healthcare industry. The company owns the companies CVS Pharmacy, CVS Care Mark, and Aetna.
CVS Pharmacy is a chain of pharmacies, CVS Caremark is a pharmacy compensation manager and Aetna is a health insurer. CVS agreed in December 2017 to acquire Aetna for 69 billion dollars. The acquisition was completed in November 2018. This U.S. company is headquartered in Woonsocket, Rhode Island.
The history of the company
Three partners founded consumer value stores (CVS) in 1963. The brothers Stanley and Sidney Goldstein and Ralph Hoagland built the company from a parent company. That parent company was Mark Steven, Inc., a company that helped retailers manage their production lines for health and beauty tools. At the start of the company, it was a chain of health and beauty stores and a few years later pharmacies were added.
The company joined Melville Corporation to enable growth and expansion. This company managed a range of retail businesses. During the 1980s and 1990s, the company experienced growth. In 1996, CVS Corporation left Melville, which became a stand-alone company. On the New York Stock Exchange, the company's shares were traded as CVS.
After the merger with Caremark Rx, a pharmacy management company, the name of the company was changed to CVS Caremark Corporation. In 2014, it was decided to remove tobacco products from the shelves of CVS Pharmacy after which the name of the company was changed to CVS Health. The company's assets include CVS Pharmacy, CVS Caremark, CVS Specialty, and the retail clinic MinuteClinic. As you can see there are several brands under the company, so the risks are spread out a bit more. This makes an investment in CSV Health relatively safer.
A company involved in the community and philanthropy
Founded by the company, the CVS Caremark Charitable Trust provides funding for initiatives in the areas of healthcare, education, and community involvement. Since 1978, CVS Samaritan Vans has offered free breakdown assistance to motorists and the community in many cities. These assistance vehicles patrol motorways. The CVS Caremark Charity golf club in Rhode Island has already raised more than 8 billion dollars for charity. If you find it important that a company takes the other stakeholders into account, buying CSV Health shares can be a good idea.
CVS Health bets on Covid-19
The company CVS Health announced in October 2020 that it will hire approximately 15,000 people. These people will be deployed in the fight against the coronavirus. In March 2020, the company had already announced to employ 50,000 people. The company, which also expects an increase in the number of flu cases in the winter, therefore employs many people in the fight against the coronavirus.
Author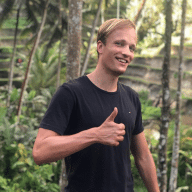 About
When I was 16, I secretly bought my first stock. Since that 'proud moment' I have been managing trading.info for over 10 years. It is my goal to educate people about financial freedom. After my studies business administration and psychology, I decided to put all my time in developing this website. Since I love to travel, I work from all over the world. Click here to read more about trading.info! Don't hesitate to leave a comment under this article.