How to buy Google (Alphabet) shares (2023)?
Do you want to buy Alphabet shares? On this page, you'll find all the information you need to investing in Google stocks!
Tip: Google stocks are now called Alphabet shares. We use both names in this article.
How to buy Google (Alphabet) stocks?
Do you have confidence in Google and its parent company, Alphabet? Then it can be attractive to invest in Alphabet shares. In the past, shareholders have greatly benefited from the Google stock.
Below, you can see where you can buy Google shares:
| Brokers | Benefits | Register |
| --- | --- | --- |
| | Buy Google without commissions. Your capital is at risk. Other fees may apply. | |
| | Speculate with CFD's on increasing & decreasing prices of Google! 82% of retail CFD accounts lose money. | |
| | Benefit from low fees, an innovative platform & high security! | |
| | Speculate on price increases and decreases of Google with a free demo! | |
What is the stock price of Alphabet?
Are you curious about the current stock price of Alphabet (Google)? Below, you can view the Alphabet stock price. With the Google stock price, you can determine if you want to invest in the stock. Do you want to place an order directly? You can use the buttons in the graph for this.
Company information of Alphabet
Below, you can see the most important company information of Alphabet.
Analysis of Alphabet stock
Before deciding whether to buy or sell Alphabet shares, it's essential to analyse the stock thoroughly. In the overview below, you can see how Alphabet has developed over the past period.
Google stock prices of the last 5 days
In the table below, you can see the stock prices of Alphabet for the last 5 days:
What will the stock price of Alphabet do in 2023?
Are you curious about what analysts think Alphabet will do in 2023 and the years to come? We have combined the forecasts of analysts using data from Alpha Vantage. Please keep in mind that this figure is just a prediction about the price development of Alphabet's stock price and that this prediction doesn't have to come true.
Why can it be attractive to invest in Alphabet (Google) stocks?
Market leader
Google is the market leader in the search engine market, with a market share of roughly ninety percent. With the AdWords and AdSense platforms, the search engine has also obtained a strong position in the advertising market, which generates high profits for the company.
Diversification
It can be interesting to buy Alphabet shares because of the diversification. Google is active all over the world and owns various companies such as YouTube, Google Cloud, and Waymo.
Innovation
Google has a good reputation in terms of innovation. Employees of Google experience a lot of freedom to experiment with new technologies. This allows Alphabet to generate even more profit in the future by releasing new projects.
Powerful data
Google collects a huge amount of data. Worldwide, Google receives many billions of search queries per day. Based on this, Google can predict how people behave on the internet through complex algorithms, which is interesting for advertisers.
This information will lead to increasingly advanced advertisements and advertisers being able to reach a certain target group more effectively. This contributes to the profitability of the Alphabet stock and can have a positive effect on the stock price.
Android
Another advantage for Google is the Android operating system for mobile phones. Unlike Apple's operating system, this system also works on cheaper phones, which makes Google's reach much wider.
In the coming decades, emerging economies will be a major source of income, and Google is well positioned to take advantage of this.
Financial position
Alphabet has built up a strong financial position. The company has large cash reserves, which it can use to acquire other companies or invest in new technologies.


Near-monopoly risk
Google is so strong that it is sometimes seen as a near-monopoly. In such cases, the European Commission may impose billions of euros in fines. As an investor, it is important to keep an eye on whether Google is complying with all laws and regulations. The company is often under scrutiny, and negative publicity and fines can push the stock price down significantly.
Ethics and privacy
Google or Alphabet must be careful to protect their reputation. It is not always clear what Google does with all the data it collects. Google also has tremendous power in determining the information that is or is not displayed to the public.
Bad news can negatively affect the Alphabet stock price, which makes it wise to keep a close eye on the news when you consider an investment in Google stocks.
Economic dependence
Over 90% of Google's revenue comes from advertising. These advertisements are placed by consumers and businesses. When the economy is not performing well, advertising budgets decrease, which in turn impacts Google's profitability.
Therefore, it is wise to analyse the state of the economy before buying Google shares. If it appears that the economy shrinks, it may be better to wait before investing in Google shares.
Failures
Google does not always succeed in everything. For example, Alphabet's social network was a complete failure. The Google glasses are another example of a failure, since they were never released in the end.
Google invests a lot of money in the development of new technologies, and manages to make a lot of money of them. However, it is important to monitor whether these development costs are being used effectively.
Artificial intelligence
A new risk for Google is the rise of artificial intelligence. Alphabet earns the most money by selling advertising space within the search engine. When people in the future ask most questions to an AI program, it may be difficult for the company to make money by displaying ads.
Competition
It is essential to keep an eye on Alphabet's competition. Facebook, for example, replaced Myspace in a relatively short amount of time. The same could happen to Google in the future…
Step 1: Research the company
First, determine how Google performs and determine whether it is attractive to buy Google shares at this time. Study the financial figures and future plans of the company.
Step 2: Open an account with a broker
You need an account with a stockbroker to invest in Google shares. When selecting a suitable broker, pay attention to the costs of investing on the American stock exchange. Conversion costs are also important: these are the costs charged for converting your currency to dollars.
Step 3: Activate your account & deposit money
You activate your account by uploading a copy of your passport and driver's licence. After your stock account is activated, you can immediately deposit money from your bank account. Keep in mind that it may take several days for the money to appear in your brokerage account.
Now navigate within the trading platform to the Alphabet stock and click on buy. Then enter the amount you want to invest. You can use two types of orders:
Market order: with a market order, you buy the shares immediately at the prevailing price.
Limit order: with a limit order, you buy the shares at a set price.
Step 5: Evaluate your investment in Google
Take the time to regularly evaluate your investment in Google. Do the shares no longer fit within your strategy? You can sell the Google shares at any time and withdraw the money to your bank account.
What are Alphabet's biggest companies?
In addition to the Google search engine, Alphabet has various other companies under its wing.
YouTube
YouTube was founded in 2005 by some former PayPal employees and is known as the world's largest video website. Google displays ads alongside videos, which generates a lot of extra revenue. With billions of daily views, YouTube is one of the world's most popular websites.
Android
The Android operating system is used on mobile phones and tablets. Android is incredibly popular, especially on cheaper devices. As more and more people worldwide buy a smartphone, Alphabet can increase its profit further.
Nest
Google acquired Nest Labs in 2014 and merged the company with its Home division. With this company, Google produces various smart products such as security systems, cameras, and Wi-Fi routers.
DoubleClick
DoubleClick focuses on the surfing behaviour of consumers, which is measured through cookies. Thanks to this acquisition, Google was able to better tailor its ads to the audience, which has had a positive impact on profitability.
DeepMind
DeepMind is a neural network which can increasingly think and function like a human. In 2016, DeepMind succeeded in defeating the world champion of the game Go. With the rise of artificial intelligence, it is important for Google to continue investing in this sector.
Waymo
Google also focuses on the market for self-driving cars with Waymo, which could be very profitable in the future. Self-driving cars could, for example, be used as robot taxis or automatic delivery vehicles.
What are Google's biggest competitors?
Bing
Bing is the search engine of Microsoft and the second-largest search engine worldwide. With a market share of 2.32%, Bing is nowhere near as big as Google, which has a worldwide market share of 92.74%. However, Google will still have to keep an eye on Bing.
Yahoo!
Yahoo! used to be much larger. However, the search engine is now only used by about 1.6% of the world's population. In countries like Indonesia, Iraq and Iran, Yahoo! still has a significant market share.
Baidu
Baidu is the largest search engine in China. Google is blocked in China through normal channels, which made it possible for Baidu to become the market leader. In China, Baidu controls 74% of the market. China is of course an interesting market for search engines due to its size and rapid economic development.
Yandex
In Russia, Google is still the largest, but it is not far ahead of the local search engine Yandex. In this region, Google will have to work extra hard to remain the largest search engine.
Local competitors
There are various local competitors in different countries. Google will have to continue to analyse specific markets so that they can stay ahead of their local competitors. For example, Naver is widely used in South Korea, SNZ is a popular search engine in Slovakia, and Seznam is popular in the Czech Republic.
Tip:
Here
you can see the market shares of search engines by region.
Brief analysis of Google stock
Since 2015, Google has been a separate company within the Alphabet group. Within this organizational structure, the individual companies, such as Google and Life Science, have a lot of freedom to carry out their tasks independently.
Growth in the smartphone market
Google can achieve higher profits in the future with the sale of smartphones and tablets. The Android operating system is becoming increasingly popular.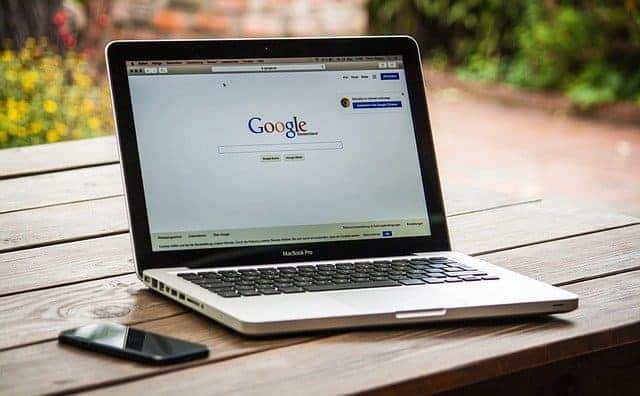 Threats from alternatives
However, the search giant is somewhat under pressure from the rise of alternatives.
Many people, use applications to find answers to their pressing questions. Besides this, artificial intelligence poses a threat. Currently, Google is still the leading search engine worldwide. Do you think Google can maintain its position?
The reputation of Google
Another threat to watch out for is the image of the search giant. For example, there was a well-known lawsuit in which it was revealed that Google ranked competitors lower in the search engine. The European Commission fined Google, and the search giant had to improve its behaviour. Such events are, of course, not good for the reputation of a company.
When should you buy Google stocks?
With a fundamental reason, you buy Google stocks because you see something in the figures or news that you think will increase the value of the company. This could be, for example, higher expected profit figures or a successful acquisition of another company by Google. You can read more about this in the article on fundamental analysis.
Another increasingly popular method of investing is through technical analysis. In this case, you search for certain patterns within the chart of the Google stock. You can read more about this in our tutorial on investing >>
If you have confidence in Alphabet stocks but do not want to constantly monitor the market, you can use dollar cost averaging. You then periodically buy Google shares for a fixed amount of money, which results in an average return.
How does Google make its money?
Google primarily generates a lot of revenue by displaying ads. These ads can be seen within the search engine, among other places. The sponsored links are links for which advertisers pay. When a visitor clicks on them, Google receives a payment from the advertisers.


The smart trick behind this is that Google uses a service called Google AdWords. Within this service, advertisers can bid against each other for certain search terms. Financial terms can easily be worth more than $ 10.00 per click.
Meanwhile, even more value is created within Google by also offering the service Google AdSense. This is a service that allows webmasters to insert ads on their website. Google then examines the keywords that appear on the site and displays relevant ads. Both Google and the webmaster receive a share of the profit that arises when visitors click on the ads.
These advertisements have contributed to the high stock price of Google. Given the rapid growth of the internet, further stock gains could certainly occur.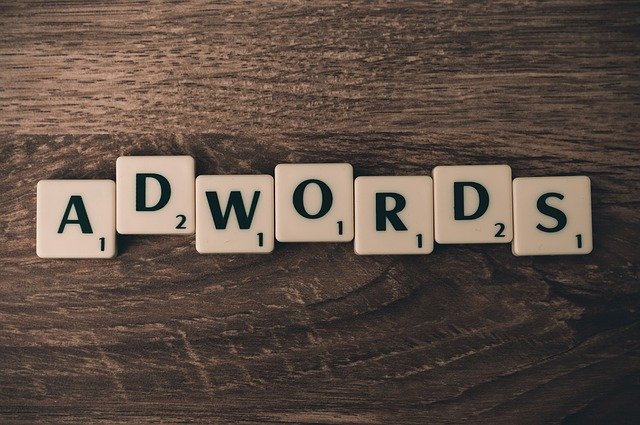 Alphabet still holds the largest share of the search engine market with Google. However, the company's activities do not stop here: Alphabet is also active in areas such as hardware, advertising, and cloud computing. Due to the high level of innovation, there are plenty of opportunities for the company to continue to grow.
It is important to keep researching the industry, as the competition is strong and Google may lose visitors in the future. Recently, Microsoft, for example, has opened the battle with the release of ChatGPT. Artificial intelligence may completely replace Google's search engine in the future.
It is also advisable to keep a close eye on the political situation surrounding the company. Alphabet, for example, came under fire due to issues such as content moderation and privacy.
Do you believe that Alphabet can continue to grow? Then it may be potentially interesting to invest in Alphabet stocks. However, make sure to research whether the share fit well within your risk tolerance.
Author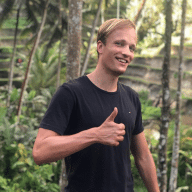 About
When I was 16, I secretly bought my first stock. Since that 'proud moment' I have been managing trading.info for over 10 years. It is my goal to educate people about financial freedom. After my studies business administration and psychology, I decided to put all my time in developing this website. Since I love to travel, I work from all over the world. Click here to read more about trading.info! Don't hesitate to leave a comment under this article.