How to buy Microsoft shares?
Microsoft has become an integral part of our society. Almost everyone has touched a Windows computer at least once. With global developments, the number of people who will have access to a computer is only increasing. This may make it interesting to buy Microsoft shares. But how do you invest in the stock? And what is the current price of the Microsoft share? On this page you can read everything in our extensive analysis.
Do you want to buy Microsoft shares? You can directly trade in Microsoft stocks with one of these reliable brokers:

| Brokers | Benefits | Register |
| --- | --- | --- |
How can you actively invest in Microsoft?
You can also actively invest in the price changes of Microsoft shares. Under the influence of news, the Microsoft share price fluctuates regularly. As an active speculator, you can respond to both falling and rising prices. A good broker where you can actively trade in CFD shares Microsoft is Plus500. Use the button below to immediately open a free demo at this broker:
What is Microsoft's stock price?
Are you curious about the current Microsoft share price? Understandable! Fortunately, you can use the graph below to view the Microsoft CFD share price. You can also place an order directly by using the buy and sell buttons.
Is it wise to invest in Microsoft?
There are sufficient arguments in favour of investing in Microsoft shares. A strong point about the company is the strong development opportunities that exist for the company. When Microsoft develops interesting new products, it can contribute to the company's profitability. In addition, the company can also take over other companies and start-ups which further strengthen its position.
Powerful reputation
Another strong point of the Microsoft share is the powerful reputation of the brand. Everyone knows Microsoft, which makes people more willing to pay money for its products. Almost everyone uses Windows (except for Apple fans), which makes it very difficult for competitors to launch a new system. For every computer with Windows that is sold, Microsoft receives a commission.
Nevertheless, the company is also busy expanding its products and services. Microsoft's focus is on cloud computing by offering the well-known Microsoft Office via the cloud. Users pay an annual fee for this, which allows Microsoft to build up a nice, fixed revenue stream. In the meantime they compete with Amazon Web Services with their product Azure and this service is also still growing strongly. If you have confidence in the potential of cloud computing then this can be a good reason to consider investing in Microsoft shares.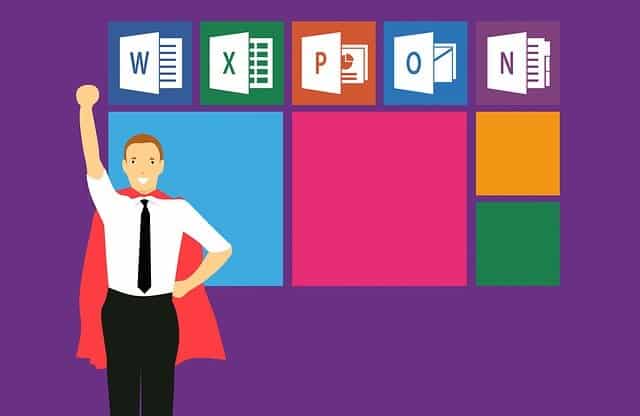 Watch out for competition
Microsoft sells its products at relatively high prices, which can make it more difficult to reach the lower end of the market. There is therefore a chance that the competition will be able to take more of the giant's market share here.
Microsoft also fails to maintain a leading position in all segments. For example, Microsoft has been overtaken by Apple in mobile technology. Do you think that Microsoft can become a leading player again in these kinds of lost segments in the future? In that case, it may be even more interesting to buy Microsoft shares.
Good financial position
Incidentally, an investment in Microsoft is regarded as reasonably safe: Microsoft, together with the company Johnson & Johnson, has a higher credit rating than the US government. This means that it is better to lend your money to Microsoft than to the US government, which clearly speaks in favour of the company's financial situation.
Watch out for competitors
When considering an investment in Microsoft, it is important to keep a close eye on the competition. Apple, for example, is a major competitor to Microsoft's operating system. Google is at the same time a superpower that 'steals' users from the internet browser. Another big player to keep an eye on is IBM: this company is very successful in supplying computer information systems.
Because Microsoft is active in so many segments, there is also a lot of competition. As an investor, it is important to keep a close eye on whether Microsoft can still keep up with the competition. Does it seem that Microsoft is losing market share? In that case, it may be wise to sell your Microsoft shares.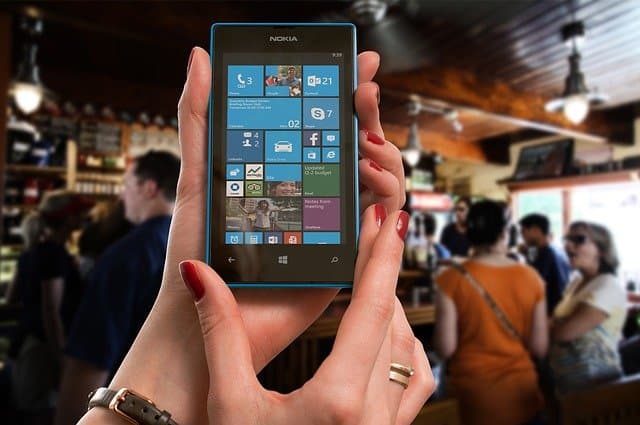 When you start investing in Microsoft, you naturally want to achieve the best possible results. In this part of the article we will discuss what you can do to buy your first Microsoft shares.
Step 1: choose a reliable broker
Many people do not spend enough time on selecting a good and reliable broker. When you choose an expensive broker, you miss out on many returns. That is a shame, of course! Would you like to know which brokers you can invest in Microsoft with at favourable rates? Then take a look at our overview of the best brokers:
Before investing in Microsoft shares, it is important to analyse the company carefully. For this, you can look at the fundamental aspects of the company. Investigate, for example, how the profit is in proportion to the current share price and investigate whether the company has a lot of debts. After that compare the company with the competition: determine whether Microsoft can still keep up with the competition.
Are you convinced that Microsoft can continue to grow in the future? Then it can certainly be smart to invest in Microsoft by buying the shares.
Step 3: Determine the amount of your investment
Before you buy Microsoft shares, it is wise to determine the amount of your investment. In most cases, it is advisable not to invest your full deposit in only Microsoft shares. By applying risk diversification, you reduce the chance of losing money because the company is still achieving poor results. Therefore, take a good look at what percentage of your investments you want to allocate to Microsoft and calculate the amount you want to invest in Microsoft on that basis.
Step 4: place an order
As soon as you are sure you want to buy Microsoft shares, you can place an order. For long-term investors, the market order will suffice: you then buy the stocks directly at the most attractive price available. An alternative is the limit order with which you only buy the shares when the share has fallen to a certain price. In that case, your order might not be executed and you would be left out.
In brief about Microsoft Corporation
Microsoft Corporation was founded on 4 April 1974 by Bill Gates and Paul Allen. The company was based in the American city of Redmond in Washington. The company develops all kinds of products and services for computers.
Microsoft Corporation is the largest software company in the world. Microsoft develops operating systems for the PC and office software packages. Microsoft is listed as one of the ten most valuable companies in the world. On 25 April 2019, Microsoft was worth more than one trillion US dollars, making its founder Bill Gates one of the richest people on earth.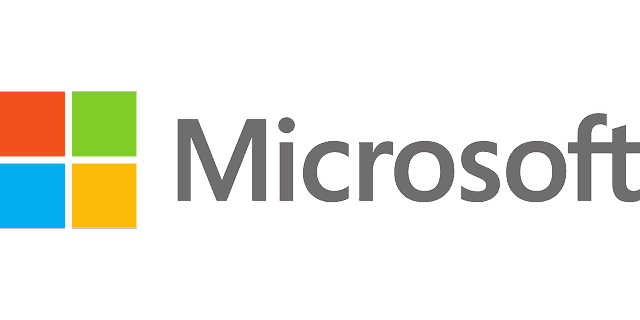 Microsoft stock analysis
Are you considering investing in the Microsoft share? In that case, it is important to carry out a good analysis first. Because the company is active in many areas & sectors, it can be difficult to get a total overview. If, for example, the Xbox does better than the PlayStation, this does not necessarily mean that the Microsoft share price will also rise.
This is because another business unit can just throw a spanner in the works. You will therefore have to adopt a more holistic approach when analysing the Microsoft share. You can then look at various figures:
How is the general economy developing?
What is Microsoft's market share in different regions?
How are the latest Microsoft products performing?
How are Microsoft's profits developing?
What is the price-earnings ratio?
Some well-known Microsoft products
All kinds of popular products were developed by the company. The popularity was not without result. 3 employees became billionaires, while 20.000 employees became millionaires. The company developed several well-known products.
The MS-DOS operating system
IBM offered Microsoft a contract in 1980. They were asked to develop an operating system for the IBM Personal Computer. Microsoft developed the MS-DOS operating system. A lot of software became available for MS-DOS, which gave Microsoft a leading role in the operating system market.
Microsoft Windows
In 1984 Microsoft released the well-known Microsoft Windows. This is a graphical extension of the MS-DOS operating system and was a great success.
The company went public on 13 March 1986. Over the years new versions of Windows were released: Windows 95, Windows XP, Windows Vista and Windows 7. The software became more and more user-friendly and a lot of attention was paid to the user interface.
In March 2004, the European Union sued Microsoft for abuse of power. Microsoft is said to have achieved a monopoly with Windows. It had to pay a fine of €497 million. Fines of this kind can damage a company's reputation and depress its results. You therefore have to pay close attention to the news when considering an investment in Microsoft.
The Microsoft Xbox
Game consoles are popular and Microsoft is still in the race for the best console. In 2001 Microsoft launched the first Xbox. The company's main competitors for the game console are Nintendo and Sony.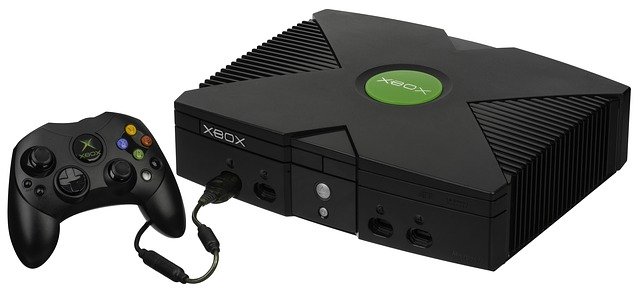 Microsoft is an attractive share for investors. The share price has been rising for years. Between the last week of January 2015 and the last week of 2019 the share appreciated in value. On January 2015, a share was worth approximately 41 dollars. In December 2019, a share was worth approximately 185 euros.
Below you can see the price development of the Microsoft share. Active investors can respond to all movements of the share.

Reason for optimism
There is cause for optimism about the future price movements of Microsoft shares. Why is this so? Over the past ten years, the Dow Jones Industrial Average has increased in value by an average of 168%. In the same period, Microsoft's stocks increased in value by almost 428%.
It is therefore an attractive share for investors. A further increase in Microsoft's value in the future is therefore not unlikely. Are you considering buying Microsoft shares?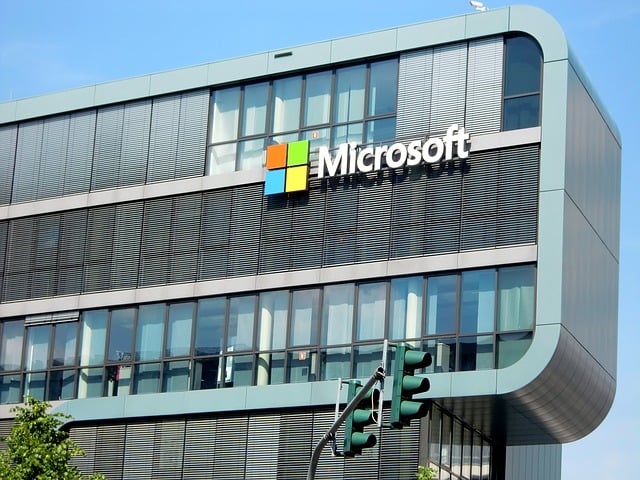 Bill Gates and other leadership
Bill Gates is the familiar face behind Microsoft. He is also known as the richest person on earth. As early as 1998, Bill Gates was formally no longer the leader of the company. Steve Ballmer then became the president of the company. Bill Gates still had the title of CEO at that time. In 2006, he retired and Steve Ballmar became increasingly responsible for the activities within the company.
Things did not always go well under his leadership: for example, Windows 8 was not a great success and the acquisition of Nokia was not the best decision either. In 2014, he was succeeded by Satya Nadella. This new leader shifted his focus to Microsoft Cloud and also took over LinkedIn. In addition, Nokia was heavily depreciated and several employees were laid off. This new course seems to work out well for Microsoft.
However, Bill Gates is still actively involved with Microsoft as technology consultant and major shareholder. In his spare time, he is involved with the Bill & Neldina Gates Foundation with which he supports various charities.
Author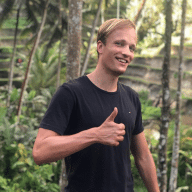 About
When I was 16, I secretly bought my first stock. Since that 'proud moment' I have been managing trading.info for over 10 years. It is my goal to educate people about financial freedom. After my studies business administration and psychology, I decided to put all my time in developing this website. Since I love to travel, I work from all over the world. Click here to read more about trading.info! Don't hesitate to leave a comment under this article.