How to buy Sony Corporation shares?
The Japanese conglomerate Sony Corporation is a global concern. The company's main business is the manufacture of consumer electronics. Sony also produces computer games and game consoles. Moreover, as a media conglomerate, the company is a major player in digital media. Are you considering an investment in Sony? Learn how best to buy Sony Corporation shares and check the current price.
Do you want to buy Sony Corporation shares? You can directly trade in Sony Corporation stocks with one of these reliable brokers:

| Brokers | Benefits | Register |
| --- | --- | --- |
| | Buy Sony Corporation without commissions. Your capital is at risk. Other fees may apply. | |
| | Speculate on price increases and decreases of Sony Corporation with a free demo! | |
| | Benefit from low fees, an innovative platform & high security! | |
| | Speculate with CFD's on increasing & decreasing prices of Sony Corporation! 86% of retail CFD accounts lose money. | |
How to actively invest in Sony?
As an active trader, you can benefit from both increases and decreases in Sony's share price. When good news arrives, you can buy the stock. When new technology is disappointing, you can achieve a good result with a short position on a falling price.
A good party where you can speculate in these price differences is Plus500. At Plus500, you do not trade in the stock itself but in CFDs on the stock. These instruments are well suited for short-term investments. With a free demo, you can try out the possibilities at Plus500 risk free:
What is Sony's stock price?
In the chart you can see how Sony's CFD share develops over time. Using the buttons, you can open an investment on the company right away.
Is it wise to invest in Sony?
Before you buy Sony shares, you might want to know if it is wise to invest your money in the company. We mentioned earlier that the company is has a solid level of diversification. The company is not entirely dependent on gaming or films. As a result, failures in one area can easily be compensated by successes in another.
The company is becoming more successful with PlayStation now. This is a service that allows users to play a large selection of games at a fixed price. This is an attractive model, as the company can build a fixed income stream with it. Also, the new PlayStation 5 can attract many new gamers.
However, it is important to take the competition into account when investing in Sony. Take a good look at how the company positions itself in relation to other electronics companies.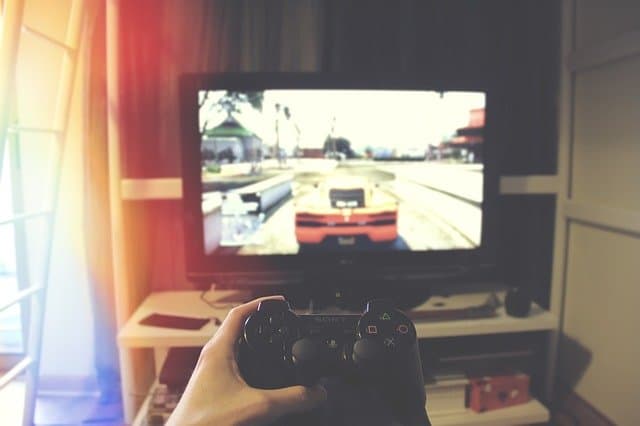 Company history
In May 1946, Masaru Ibuka and Aiko Morita founded Tokyo Telecommunications Engineering. In Japanese, the name of the company was Tokyo Tsushin Kogyo (TTK). The founders, both weapons researchers in the Second World War, focused on the production of innovative products. In the 1960s, the company focused on television. They released the portable Micro TV. In 1968, the first colour television with its own developed Trinitron technology came to market.
Because the company TTK wanted to focus more on the foreign market, the name of the company was changed to Sony. That company name is a combination of the Latin 'sonus' (sound) and the English 'sonny' (boy). The company grew by releasing the Compact Disc in 1982 and the PlayStation in 1994. Buying CBS Records and Columbia Pictures also contributed to the growth. CBS Records was renamed Sony Music Entertainment and Columbia Pictures was renamed Sony Film Entertainment.
Dominance in the film industry
Sony started out as an electronics manufacturer but is now so much more. Nowadays, the company is also seen as a media conglomerate. This is because the company owns many films, television, and music companies. In addition to the aforementioned CBS Records and Columbia Pictures, the following media companies were acquired: Metro-Goldwyn-Mayer, Screen Gems, and MGM Studios.
Because of all these acquisitions, Sony is now one of the largest film studios in the world. The company is dominant in the global film industry. Do you think this will contribute to the further growth of Sony? Then it could be wise to buy Sony shares.
Dominance in the music industry
Sony also occupies a dominant position in the global music industry. This began in 1988 with the acquisition of Columbia Music/CBS Records. In 2004 a joint venture was formed with BMG Music by Bertelsmann. The new combination is called Sony BMG Music Entertainment. Both Sony and BMG own 50% of the shares. Because of the dominant position of this combination, many smaller music labels are opposed to this joint venture.
The power of Sony
The company knows how to entertain consumers with beautifully designed, rather expensive and technologically advanced consumer electronics. In Japan, Sony was the market leader in consumer electronics for many years. The Japanese love hypes and fads. By delivering something new, such as the Walkman, Sony managed to gain a large market share in a short time.
Before you invest in Sony, it is therefore advisable to explore which new products the company is developing. Are these innovative and better than those of the competition? Then an investment in Sony can work out well.
Author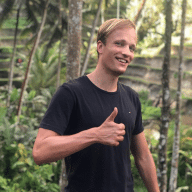 About
When I was 16, I secretly bought my first stock. Since that 'proud moment' I have been managing trading.info for over 10 years. It is my goal to educate people about financial freedom. After my studies business administration and psychology, I decided to put all my time in developing this website. Since I love to travel, I work from all over the world. Click here to read more about trading.info! Don't hesitate to leave a comment under this article.