How to buy Nintendo shares (2023)? – invest in Nintendo stocks
Everyone knows Nintendo . But did you know that you can also invest in Nintendo shares? On this page, you will learn how to buy Nintendo stocks. You can also examine the current stock price of Nintendo here.
Do you want to buy Nintendo shares? This is wise if you have confidence in the long-term capabilities of the brand.
Do you think Nintendo can continue to innovate? Do you think Nintendo can stay ahead of the competition with the new generation of game consoles? If you can answer yes to these questions, it could be interesting to invest in Nintendo with one of these brokers:
| Brokers | Benefits | Register |
| --- | --- | --- |
| | Buy Nintendo without commissions. Your capital is at risk. Other fees may apply. | |
| | Speculate with CFD's on increasing & decreasing prices of Nintendo! 82% of retail CFD accounts lose money. | |
| | Benefit from low fees, an innovative platform & high security! | |
| | Speculate on price increases and decreases of Nintendo with a free demo! | |
What is the current stock price of Nintendo?
Are you looking for the latest stock price of Nintendo? Below, you can examine the current stock price of Nintendo. You can also use the buy and sell buttons to open a position directly.
Company information of Nintendo
Below, you can see the key company information of Nintendo.
Stock prices of the last 5 days
In the table below, you can see the stock prices of Nintendo of the last 5 days:
Strong financial position
Due to the recurring income Nintendo generates, the company has a strong financial position.
When something goes wrong within the company, there is enough money to pick up the thread again. They can use their capital to develop new techniques & games.
The strong brands of Nintendo
Donkey Kong, Pokémon, Zelda, and Mario Bros are some of the strong names Nintendo possesses. These brands are not only used for games. There are a lot of merchandise and products made under licence. Even people who don't play games know of Nintendo's strong brands.
The market for video games is growing
An increasing number of people play video games. Gaming has therefore become a growth market. A larger market means more potential for profit, which can be a good reason to buy Nintendo shares.
Diversification
Nintendo earns money from other sources, such as the sale of Amiiboo figures and mobile games.
What should you consider when investing in Nintendo stocks?
Dependency
Nintendo's success is heavily dependent on well-known game franchises such as Mario and Zelda. If the popularity of these franchises decreases, the company's position may deteriorate.
Competition & dependency on hardware sales
A game console is an expensive product, and many people only buy one every few years. Nintendo must therefore be innovative enough to beat Microsoft's Xbox and Sony's Playstation in the future.
Before you consider an investment in Nintendo stocks, it is wise to examine the innovations of these companies. Do you believe that Nintendo's product has added value? Then you may consider investing in Nintendo shares.
Japanese market
Nintendo earns a large part of its income in Japan, which means that changes within this market can have a big impact on the company's results. Furthermore, pay attention to fluctuations in exchange rates, as this can also affect Nintendo's results.
What are Nintendo's biggest competitors?
Register: first, you need an account with a broker which sells Nintendo shares.
Activate: then, activate your investment account by uploading a copy of your passport.
Deposit money: after your account is activated, you can deposit money from your bank account to your brokerage account.
Select Nintendo: navigate within the investment platform to the Nintendo stock to open an investment.
Invest: enter the amount you want to invest and click buy to purchase Nintendo shares immediately.
Stock performance of Nintendo
With Nintendo, you can see that significant price increases often coincide with the release of new game consoles.
In the period from 2006 to 2008, the stock rose significantly due to the release of the Wii and Nintendo DS, both of which were immensely popular. In 2008, the stock price of Nintendo fell due to the economic crisis. In 2016, the stock price of the company started to rise again due to the popularity of the Nintendo Switch.
What can we conclude from the stock performance of Nintendo? Apparently, investments are mainly looking at the success of the company's technological innovations. This is not surprising, as Nintendo is only profitable when they sell enough consoles.
Do you consider an investment in Nintendo stocks? Then it is wise to analyse the companies plans for the future. Do you have confidence that the new inventions and plans will contribute to the company's financial results? Then you can certainly consider buying Nintendo shares.
What does Nintendo do?
Nintendo is a Japanese multinational company that was founded in 1889. The company has released popular games such as Mario, Zelda, and Pokémon. Nintendo is also known for its game consoles, which often introduce a unique additional function.

Great successes with Nintendo
In 1989, the Game Boy was released, which, like the Nintendo, was a massive success. There was even great chaos at the launch when it turned out that everyone wanted to have it.
In 1996, Nintendo introduced Pokémon. Only later with the introduction of Pocket Monsters this became Nintendo's biggest success. The gross profit of Pokémon alone is a total of 30 billion; they make roughly 2 billion from this game every year.
Pokémon Go was also a big success in 2016. It is likely that they will come up with a new blockbuster in the future.
Responding to Hypes
Hypes can have a big impact on the stock price of a Nintendo share. A good example of this was the hype around the game Pokémon Go, which was very popular in 2016.
You could see the results of this hype in the stock price. Within a few days, the price rose by as much as 90%. If you had paid close attention to this trend, you could have made a profitable trade on the stock.
Do you know a lot about games, and can you estimate the impact of a new game or console? Then it can be attractive to actively trade in Nintendo stocks.
History of Nintendo
Nintendo was founded in 1889 in Kyoto as a manufacturer of so-called handafuda cards. These cards can be used to play a Japanese game.
It is only since the 1970s that Nintendo has been active in the world of video games and game consoles. Names such as Super Mario, The Legend of Zelda, and Pokémon are known to everyone. Who knows what special innovations Nintendo will bring forward in the future…
An investment in Nintendo stocks can certainly pay off. The company has the advantage that its gaming systems are much more user-friendly than those of competitors Microsoft and Sony. Nintendo distinguishes itself mainly through unique gaming franchises that appeal to a wide audience. Even less avid gamers can easily play a game, which makes the target audience for the products very broad.
This is reflected in the sales figures: Nintendo sold nearly 500 million games in 2020. Nintendo sells most of these games digitally, which is a big advantage for the company. The profit margin on digital games is higher since they do not need to produce packaging materials. This trend can contribute to the profitability of Nintendo and be a good reason to buy its shares.
Gaming is also a growth market: an increasing number of people discover games, and due to the lockdown, the percentage of people interested in gaming has only increased. By timing the purchase of Nintendo shares around new releases, you can achieve a potentially good return on your investment.
Author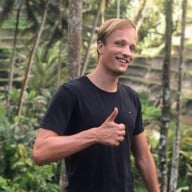 About
When I was 16, I secretly bought my first stock. Since that 'proud moment' I have been managing trading.info for over 10 years. It is my goal to educate people about financial freedom. After my studies business administration and psychology, I decided to put all my time in developing this website. Since I love to travel, I work from all over the world. Click <a href="/about-us/">here</a> to read more about trading.info! Don't hesitate to leave a comment under this article.