How to buy Activision Blizzard stocks (2023)?
Activision Blizzard is a well-known game developer. Gaming has become increasingly popular, with annual revenues reaching over $160 billion! By purchasing Activision Blizzard shares, you can also benefit from this interesting market. In this article, you will find everything you need to know about investing in Activision stocks.
Where can you buy Activision stocks?
Do you believe Activision Blizzard will continue to perform well? Then it might be wise to buy Activision stocks. It's important to analyse the competitors thoroughly. Research whether the company can keep up with games developed by other developers. If this is the case, you can confidently add some stocks to your portfolio. You can buy Activision Blizzard stocks through the following brokers:
| Brokers | Benefits | Register |
| --- | --- | --- |
| | Buy Activision without commissions. Your capital is at risk. Other fees may apply. | |
| | Speculate with CFD's on increasing & decreasing prices of Activision! 82% of retail CFD accounts lose money. | |
| | Benefit from low fees, an innovative platform & high security! | |
| | Speculate on price increases and decreases of Activision with a free demo! | |
What is the current price of Activision?
Curious about the trading price of Activision Blizzard stock? The chart below shows the stock's performance over the recent period. You can use the buttons to open a position on the stock directly:
Company information of Activision Blizzard
Below, you will find the key company information of Activision Blizzard.
Analysis of Activision Blizzard stocks
Before deciding whether to buy or sell Activision Blizzard stocks, it's essential to analyse the stock thoroughly. The overview below shows the performance of Activision Blizzard over the recent period.
Stock prices of Activision Blizzard over the last 5 days
In the table below, you can see the stock prices of Activision Blizzard over the last 5 days:
What will the price of Activision Blizzard do in 2023?
Curious about what analysts think Activision Blizzard will do in 2023 and the subsequent years? We have combined analysts' forecasts using data from Alpha Vantage. Remember, this figure is just a prediction of the price movement of Activision Blizzard and may not necessarily come true.
What makes it interesting to buy Activision stocks?
Strong portfolio: Activision is known for gaming franchises such as Call of Duty, World of Warcraft, and Overwatch. These games consistently attract loyal gamers, which allows the company to establish a lucrative revenue source.
Esports: Activision is increasingly active in the esports industry and has, for example, established the Overwatch League.
Mobile games: Activision is increasingly focusing on accessible mobile games such as Call of Duty: Mobile. With new mobile games, Activision can attract a broader audience.
Digital transformation: Activision is increasingly delivering its games digitally, which allows the company to reach a larger audience at lower costs. Additionally, Activision earns more money through in-game purchases, which makes a game profitable for a longer period.
What are the risks of investing in Activision Blizzard stocks?
Risk: The gaming industry is highly competitive, and the company needs to continuously release more interesting games. Additionally, technology advances rapidly, and Activision must keep up with new techniques such as cloud gaming.
Dependence on successful franchises: Activision's performance heavily relies on a few well-known franchises. For example, the company regularly releases new Call of Duty games, and if these games no longer appeal to the audience, profitability may be at stake.
Legal challenges: There are increasing regulations surrounding video games, which may limit companies' ability to generate revenue from in-game digital product sales.
Technology: Activision must stay abreast of the latest technologies such as virtual reality and augmented reality. Falling behind technologically could result in losing ground to competitors.
Who are the main competitors of Activision?
How to buy Activision stocks?
You can buy Activision stocks through a reliable online broker. Click here to compare brokers and follow the activation steps:
Upload a copy of your passport to verify your identity.
Upload a copy of your address to prove your identity.
Answer questions about your investment experience.
Once your account is activated, you can start investing in Activision stocks immediately. Select the Activision stock, enter the amount you want to invest, and click "buy" to place the stock order directly on the market. Your Activision shares will appear in your investment account within seconds or minutes.
Tips for investing in Activision Blizzard
A significant advantage of investing in a company like Activision Blizzard is that games tend to be counter-cyclical. Even during challenging times, people continue to play games, and occasionally their gaming activity even increases. For example, during the COVID-19 pandemic, people had to stay indoors, which led to increased interest in indoor entertainment options.
The stock price of a company like Activision Blizzard can strongly react to the performance of new game releases. If a game is highly successful and sells well, it can boost the stock price. Therefore, it's advisable to keep an eye on the projects the company is working on. Are the games Activision develops more interesting than those of its competitors? In that case, buying some Activision stocks can be a smart move.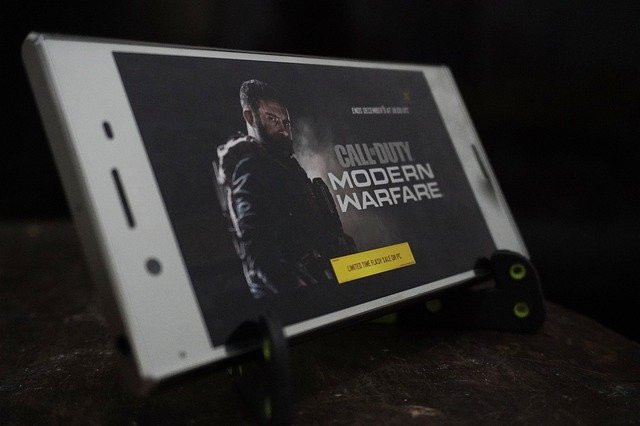 What does Activision Blizzard do?
Activision, an American gaming company, was founded in 1979. It paved the way for other companies in the industry as the first independent developer and distributor of entertainment software. By focusing on popular games like the Call of Duty series, the company achieves strong results. Its headquarters are located in Santa Monica, California.
The founding of Activision
The company was founded in 1979 by former employees of Atari. Initially, Activision started creating games for the Atari 2600. Atari attempted to prevent Activision from independently releasing games for Atari consoles and filed a lawsuit, but it was unsuccessful.
Activision was granted the right to develop games for any console, whether produced by Atari or other manufacturers. As a result, Activision became the first company to create games for various consoles.
Bankruptcy of Activision in the 1980s
There was an oversupply of computer games in the early 1980s. Due to the low quality of many games, consumers lost confidence, leading to the bankruptcy of many gaming companies. Activision also faced challenging times and filed for bankruptcy in 1983. Activision was acquired by Robert Kotick, who eventually turned it into a success.
Merge with Blizzard Entertainment
In December 2009, Activision decided to merge with Blizzard Entertainment. Blizzard Entertainment is known for games such as World of Warcraft and StarCraft. The merger was a strategic move, as both companies strengthened their position in the gaming market. Activision's games can now also be played on Blizzard's online platform, Battle.net.
Do you think this merger will lead to increased profitability in the future? If so, it may be attractive to buy Blizzard Entertainment stocks through your broker.
Should you buy Activision Blizzard stocks?
The gaming market continues to grow, and with titles like Call of Duty and Overwatch, Activision has established a strong position in this market. Additionally, Activision releases mobile games, which makes their titles even more accessible. This provides ample potential for Activision to further expand, making an investment appealing.
However, it's important to keep an eye on the competition when considering an investment in Activision stocks. If competitors release new and appealing games, it can put pressure on Activision's stock price.
Take the time to assess whether Activision stocks align with your investment portfolio. Whether it's worthwhile to buy Activision stocks heavily depends on your personal situation.
Author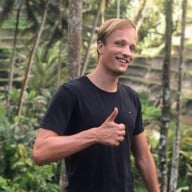 About
When I was 16, I secretly bought my first stock. Since that 'proud moment' I have been managing trading.info for over 10 years. It is my goal to educate people about financial freedom. After my studies business administration and psychology, I decided to put all my time in developing this website. Since I love to travel, I work from all over the world. Click <a href="/about-us/">here</a> to read more about trading.info! Don't hesitate to leave a comment under this article.