How to buy Chinese shares (2023)? Chinese stock market investing
Would you like to invest in China? On this page you discover how to buy Chinese stocks! Additionally, I extensively discuss what thebiggest opportunities and risks are for investments in China.
Where can you buy Chinese stocks?
Are you curious about where you can buy Chinese stocks? In the overview below, you can see an overview with the best stockbrokers that allow investing in the Chinese stock market:
| Broker | Fees | Register |
| --- | --- | --- |
| | Invest in stocks without commissions! Other costs applicable. | |
| | Speculate on price increases and decreases with a free demo! | |
| | Invest in stocks & ETF's against low fees. | |
| | Actively speculate in shares by using CFD's. 86% of retail CFD accounts lose money. | |
| Compare? | Compare the best brokers & open a free demo! | |
How to invest in China?
Method 1: invest in US companies
If you want to take advantage of China's economic growth, you don't necessarily have to invest in Chinese companies. You can also choose to invest in US companies, which generate a large portion of their profits in China. Examples of US companies that sell many of their products in China are Yum, Starbucks, Apple, and Nike.
Method 2: invest in Chinese stocks
If you don't mind taking a little more risk, you can also directly invest in Chinese stocks. You can invest in Chinese shares through different exchanges
American stock exchange: the largest Chinese companies are directly listed on the American stock exchange.
Hong Kong stock exchange: you can also decide to invest in Chinese companies on the Hong Kong stock exchange.
Method 3: invest in a China ETF
The Chinese market is unpredictable, so it may be interesting to invest in China through an ETF. An ETF, or exchange-traded fund, tracks an index at relatively low costs. With an ETF, you apply diversification and invest in tens or sometimes hundreds of different companies.
Some examples of China ETFs in which you can invest are:
MSCI China through the Xtrackers MSCI China Index
CSI China with Xtrackers CSI 300 Swap: an ETF with substantial diversification
iShares China ETF: unfortunately this ETF charges higher fees and is therefore less interesting
If you want to read more about how to invest in ETFs, read this article!
Why can investing in China be interesting?
Huge Growth Potential
Investing in China can be very interesting due to its huge growth potential. In the Western world, the biggest growth spurt has already occured, and the annual growth rate is slowing down. In an emerging country like China, there is still a lot of room for growth. For example, China's economy has grown by 10 percent every year since 1978. However, this growth rate has been decreasing in percentage terms.
In the future, China is expected to remain the world's largest economy. Investing in China has therefore a lot of potential!
<IMG>
Growing Middle Class & Urbanization
With a total population of more than one billion, China is a massive market. The middle class in the country is growing, which means that companies can provide products and services to an increasing number of people. More and more people move to cities, which requires more infrastructure to be built. All of this contributes to huge (future) economic growth within the country. As a result, there is still a lot of room for (new) companies to grow their profit margins.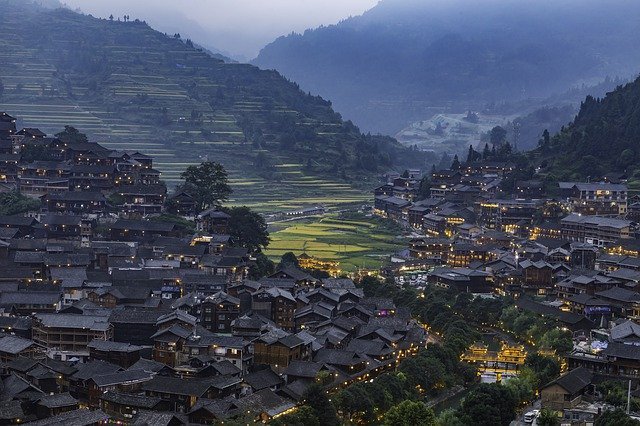 What are the risks of investing in China?
Excessive Production Capacity
Due to the enormous growth, the production capacity of many companies is greatly increased. However, at some point there is a risk of excess capacity. This can happen if the ultimate growth is less than expected. When this happens, too many cars and steel are produced. Many of these products are cyclical, meaning that demand is high only in times of economic prosperity.
Relatively Young Companies
Since the Chinese market is still developing, investing is riskier. The competition is still fierce, and it is not always clear which companies will survive. Successful companies could easily collapse in the future.
Watch Out for Debt
Debt is always a risk when investing in a region. In China, we see that both government debt and corporate debt have risen. In percentage of the Chinese GDP, however, the figures are not alarming.
We saw in 2008 how an enormous debt burden can disrupt an economy. When you buy Chinese stocks, it is therefore important to keep a close eye on the country's debt development.
Trade War Between America and China
The trade war between America and China has received a lot of media attention. But what is the effect of the trade war on Chinese companies? This impact can remain relatively limited.
The trade war and increased tariffs are only influential for companies that are highly dependent on imports and exports. Many Chinese companies primarily focus on the domestic market. However, we see that tensions have had a negative effect on stock prices. You can use these moments to look for bargains on the Chinese stock market.
An increasing number of Chinese companies are being blacklisted by America: Huawei can no longer sell most of its products in America. These tensions can put pressure on the future growth rates of Chinese companies with international ambitions.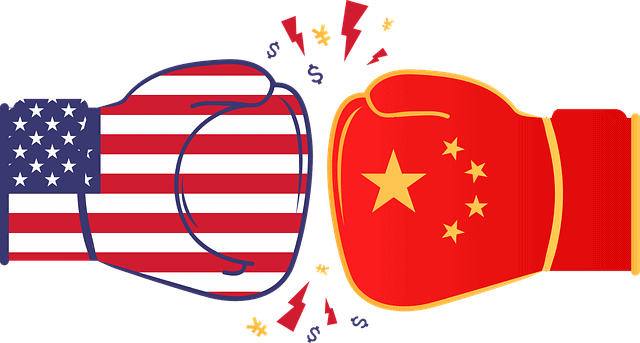 Be aware of fraud
In emerging economies, cases of fraud are often even more common. Boards that manipulate figures or secretly steal money are a frequent occurrence in China. These kinds of events can be very detrimental to both the stock price and the company. It is therefore important to investigate whether the company you want to invest in operates ethically.
If you have doubts about the fraud susceptibility of investments in China, it is wise to diversify your investments. Problems with one company can then be offset by successes with another. You can apply diversification by buying multiple stocks or by investing in an index fund.
A recent example of fraud is Luckin Coffee. The company inflated its profit figures for years, making it appear much more successful than it actually was. This was possible because China imposes much lower requirements on the audits carried out by accountants. Many Western investors also lost a lot of money with investments in this Chinese stock.
The supervision in China is also lacking: according to research in China, insider trading is still a major issue. There is also insufficient control over the results of companies in China. This makes it uncertain whether the profits reported by Chinese companies are accurate. If you are keen to learn more about this, I can definitely recommend the documentary 'The China Hustle'!
Government influence and Chinese stocks
Another risk of investing in China is the significant influence of the government on many companies. In secret, the Chinese government can easily become the largest shareholder of a company. Some companies also mainly sell products to the Chinese government. A good example of this is the company Hikvision, which can quickly recognize people by using artificial intelligence. The influence of the Chinese government in these governments, makes the quality of supervision within companies questionable.
That the government can also negatively influence stock prices became painfully clear with Alibaba. The founder of the company, Jack Ma, suddenly disappeared for several months after expressing critical views. In addition, the IPO of AntPay was blocked, after which the price of Alibaba fell sharply. Chinese internet companies are, in general, struggling with government interventions: they have to comply with strict censorship rules, and the government may force them to split up in the future.
In 2023, Xi Jinping was re-elected as the leader of the Communist Party, which holds power in China. He has ensured that he can remain in power for as long as he wants. Xi Jinping's policies have not been positive for Chinese stock prices, and his appointment directly led to falling stock prices.
The coronavirus policy is another factor that puts Chinese stocks under pressure. The many lockdowns put pressure on the economy. Apple recently decided to partially move the production of iPhones from China to India. Government policy is therefore a major risk for investments in China.
Delisting from US stock market
Another risk of investing in China is the uncertainty about the listing of Chinese companies on the US stock market. The SEC requires Chinese companies to provide information and allow audits to verify the accuracy of reported data. However, the Chinese government blocks these requests, which can lead to the SEC delisting companies from the US stock market.
The US capital market is vital to the Chinese government. At the same time, the Chinese government wants to limit the interference of the US government. If Chinese companies get delisted from the US stock market, this can put a lot of pressure on the stock prices.
Real estate bubble
Another risk for investing in China is the real estate bubble in the country. Companies have taken on enormous debts and built huge amounts of flats. Entire ghost towns have been built, but buyers and residents did not show up. When the real estate bubble bursts, it can give the Chinese economy a big hit. This would have a negative effect on the stock prices of Chinese stocks.
Aging population
Another risk for investments in China is the ageing population. China has left the one-child policy behind and now encourages people to have multiple children. However, due to high work pressure, many young people give up on having children. Ageing is rarely good for the economy, since the consumption and the number of workers decreases.
Geopolitical tensions
Xi Jingping has indicated that he wants to address the issue of Taiwan in this generation. If China chooses to invade Taiwan, it will put international trade with China under enormous pressure. A major international conflict would be terrible for the economy and the Chinese stock prices.
Monitor the exchange rate when investing in China
Chinese stocks are listed on various stock exchanges. For example, you can buy Chinese stocks in the United States by paying in US dollars or in Hong Kong by paying in Hong Kong dollars. If you use a different currency, there is a risk that your investment in your currency will decrease in value. Therefore, it is important to keep an eye on the exchange rate.
At the same time, the exchange rate of the Chinese Yuan also has an impact on the results of Chinese companies. When a company sells a lot of products abroad, a cheap Yuan can help. A cheap Yuan exchange rate makes it cheaper for foreigners to buy Chinese products.
Note that some brokers charge conversion fees when you invest in foreign currencies. You may pay as much as 0.25% per transaction to exchange your currency to another currency.
What are the best known stock indexes in China?
There are two well-known indexes that track companies in China. In this section we discuss the well-known indexes in which you can invest.
Hang Seng index
The Hang Seng Index is Hong Kong's index. Companies listed on this index often focus on foreign countries. One advantage of the Hong Kong index is that the companies listed on this index typically experience less corruption. It is also easier for foreign companies to access the markets through Hong Kong.
However, if you want to invest in the Chinese market directly, the Hang Seng Index may not be the best choice given its international orientation.
Tip: 
Take a look the opening hours of the Hong Kong stock exchange
here
.
Shanghai-Composite
China's largest and best-known index is the Shanghai-Composite. In addition to the Shanghai-Composite, there is the Shenzen-Composite. On the Shenzen-Composite you will find countless technology companies that are not very well known in the west.
Tip: 
Take a look the opening hours of the China stock exchange
here
.
Invest in China with an index
FTSE China 50
The FTSE China 50 index tracks the 40 largest and most liquid Chinese stocks listed on the Hong Kong stock exchange. This includes the so-called H-Shares, Red Chip shares, and P Chips.
Hang Seng China Enterprises (HSCEI)
This index tracks the 50 most important Chinese H-shares listed on the Hong Kong Stock Exchange.
MSCI China
This index tracks the largest and most liquid stocks listed on the Hong Kong stock exchange. These includes H-shares, B-shares, Red Chips, and P Chips.
MSCI China A
This index tracks the largest and most liquid Chinese A-companies listed in Renminbi. These shares are listed on the Shenzen or Shanghai stock exchange.
MSCI Schina H
This index follows the largest and most liquid stocks listed on the Hong Kong Stock Exchange.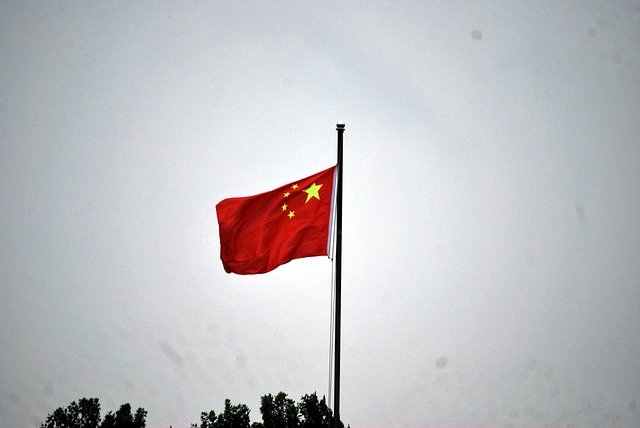 What are best well-known Chinese stocks to invest in?
In this part of this article, we look at some well-known Chinese stocks that you can consider buying.
Alibaba
Alibaba is also known as the Chinese Amazon. Jack Ma has big ambitions and plans to break through internationally as well. However, the stock price has not performed well recently due to the significant influence of the Chinese government.
Do you think Alibaba is a bargain at its current price? Or do you believe that the stock price could further decline due to the Chinese government's policies?
Tencent
You can see Tencent as the Facebook of China. The company is competing with Alibaba (and Baidu to a lesser extent) for dominance in the Chinese IT world. Although WeChat is the best known platform of Tencent, they earn more money with online gaming. Games such as League of Legends and Supercell attract many players, and the company earns a lot of money from them.
There is still much room for further development in this market. Investing in the Chinese stock Tencent can therefore be an interesting opportunity.
Beijing Capital International Airport
With this share, you can invest in the largest airport in Beijing. The number of flights to China will increase further in the future. Investing in the international airport can therefore be profitable.
NIO
Tesla is performing extremely well, but China also has its own producer of electric cars. If you believe in the future of electric driving and investing in China, then NIO can be an appealing investment.
Bank of China
If you want to invest in the Chinese banking sector, Bank of China can be an appealing option. Bank of China is a large and globally active bank.
China Telecom
With the rise of the middle class in China, more and more Chinese people are using mobile phones. Investing in a telecom company like China Telecom could therefore turn out well.
Kweichow Moutai
Another interesting share to potentially invest in is Kweichow Moutai. This Chinese company is engaged in the production of liquor. Chinese people like booze, and the company's sales and profits have grown considerably. An investment in this Chinese company could therefore turn out well.
What kind of Chinese shares are there?
Investing on the Chinese stock exchange is more complex because there are many types of shares. You can invest in A-shares, B-shares, H-shares, Red chips, P-chips, and N-shares.
A-shares
These are Chinese companies whose headquarters are located on mainland China. They are traded on the Shanghai or Shenzen stock exchange and are listed in the Chinese Yuan currency. As a foreign investor, you cannot purchase A-shares. You will have to invest indirectly in A-shares through, for example, an ETF.
B-Shares
These are Chinese companies that are also based on mainland China. They are listed in U.S. dollars on the Shanghai Stock Exchange and in Hong Kong dollars on the Shenzen Stock Exchange.
H-shares
These are companies that are based on mainland China, but are listed on the Hong Kong stock exchange. The companies are listed in Hong Kong dollars.
Red chips
Red chips are Chinese state-owned enterprises. These companies can be found outside the mainland (usually in Hong Kong) and are also traded in Hong Kong dollars.
P-chips
These companies are not state-owned, but are located outside mainland China. The shares are traded in Hong Kong dollars in Hong Kong and are often located in tax havens (like, for example, the Cayman Islands).
N-shares
N-shares are Chinese companies located outside the mainland. These shares are listed on, for example, the NYSE or Nasdaq and are therefore very internationally oriented. These shares can be traded in dollars.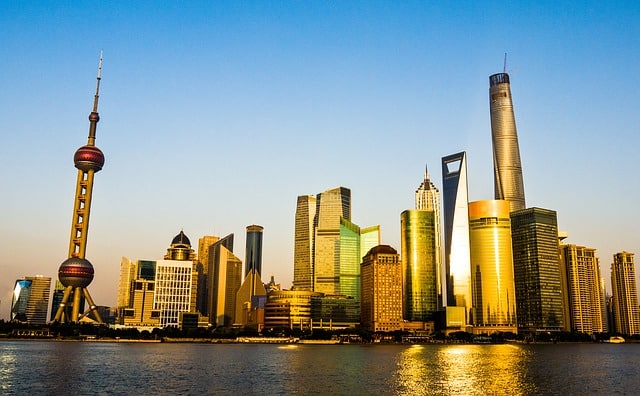 Trends in China
The speed at which the Chinese economy is growing is slowly decreasing. This is not surprising when you consider that the Chinese economy is now much larger than it was decades ago. Export is becoming less important for China, while the domestic market is becoming increasingly interesting. The demand for luxury goods is increasing, and as people get older, you can see that the insurance and healthcare sectors still have a lot of growth potential.
The volatility of Chinese stocks is above average. This is partly due to the fact that mostly private investors are active on the Chinese stock market.
Executing a Chinese investment in 3 steps
First, open an account with a broker that allows you to invest in China
Select the Chinese stock you want to buy and click the buy button
Choose between a market order or a limit order & buy the shares directly!
Conclusion: Invest wisely in Chinese stocks
When you invest in Chinese stocks, it is essential to consider the risks. Make a plan and research whether an investment in the specific stock can be attractive. Furthermore, do not forget that several Chinese companies were involved in accounting fraud. It is therefore essential to fact-check the information by using multiple sources.
When you start trading actively, it is even more important to apply a solid strategy. In this case, it is important to think about an exit strategy. By using a stop loss, you can limit the loss of a single position in Chinese stocks.
Personally, I believe that investing in China is high reward, high risk. My investments in Chinese companies did not go well in 2020-2023 due to the moves of the communist party. However, the Chinese market offers enormous potential and opportunities. If you have patience and do not mind that it may take many years before you see a positive result, investing in China can be interesting.
Finally, it is essential to remember that when investing in Chinese stocks, you always have the risk of losing your entire investment. Therefore, invest wisely!