How to buy China Telecom shares?
By investing in China Telecom, you invest in the largest fixed telephony provider and the fourth largest mobile provider in China. The company is wholly owned by the Chinese government. On this page you can see from which brokers you can buy China Telecom stocks. You can also request the current stock price of China Telecom here.
Where to buy China Telecom  stocks?
Do you want to buy China Telecom shares? You can directly trade in China Telecom stocks with one of these reliable brokers:

| Brokers | Benefits | Register |
| --- | --- | --- |
How to actively invest in China Telecom?
Do you like to actively keep an eye on stock prices? Then it could be interesting to actively trade in China Telecom. By actively trading, you can respond to the latest market developments. After a corruption scandal, you can, for example, place an order on a declining price. A good party to actively trade China Telecom CFD shares is Plus500. Use the button below to open a free demo account with this broker:
What is China Telecom's current stock price?
Do you want to know what the stock price of China Telecom is? Then take a look at the graph below. Here you will find the latest CFD price of China Telecom. With the buttons, you can directly open a position on the stock.
About China Telecom
China Telecom Corporation Limited is a company in China. It is a large-scale information services provider in the world. These include mobile and wired telecommunication services, the Internet, information services, and other telecommunication services.
China Telecom is mainly active in China. The company has more than 300 million subscribers, serving most of the customers in the broadband division. About half of all customers (150 million) have a broadband connection. The company is listed on the stock exchanges in Hong Kong and Shanghai.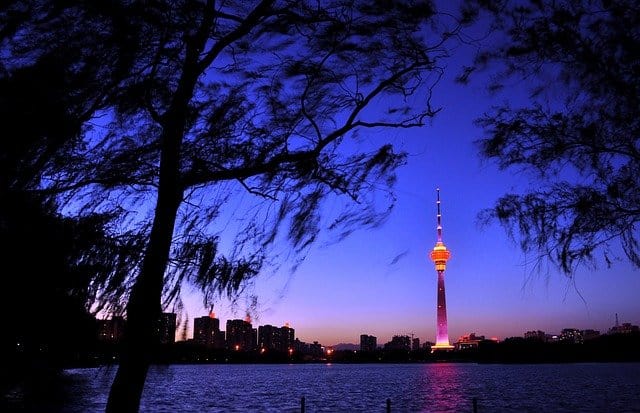 China Telecom's history
China Telecom was established in 2002. From the start they have invested heavily in business activities and their network. Over the years, China Telecom has acquired several companies. They have acquired Best Stone's digital activities and China Telecom (Europe) to increase growth.
In 2015, they entered a joint venture with fellow telecom companies China Mobile and China Unicom. In 2015, there was some uproar when it emerged that the chairman of China Telecom (Chang Xiaobing) was suspected of corruption. He resigned and was later convicted.
A corruption scandal often has negative consequences for the price of a share. When you invest in China Telecom, it is therefore wise to keep a close eye on these types of developments. Is there a scandal? Then you can open a short position on the price of the share to achieve good results even when the stock price is declining
The cloud and 5G
For the near future, it is important for China Telecom to further roll out the 5G options. This faster internet will provide many opportunities for their customers. More and more companies are working in the cloud and see the convenience of this. It is important to integrate this even better within the current possibilities and thus offer better solutions to its customers.
Strategic partners
To improve and strengthen the network, China Telecom sees many opportunities to collaborate with campuses, municipalities, and internet companies. Strategic partnerships will help to get the growth people are looking for. Building and managing networks together is one of the possibilities.
Do you think these strategic moves will contribute to China Telecom's results? Then it can be attractive to buy shares in China Telecom.
 Innovation
It is important to keep innovating. To this end, China Telecom is constantly looking for the best top talents out there. They also want to review and improve the Research & Development structure. They also recognize that it is important to focus on the core activities to achieve the desired growth.
 Expectations for the future
China is undergoing a process of digital transformation. The commercialization of the 5G network will contribute to this and accelerate the process. The online economy will also move to a new stage of development. In addition, the communication and information industry is undergoing unprecedented development. Digital China, Cyberpower and Smart society will thus build more value. Saturation of the consumer market has been noticed by the CEO of China Telecom.
 Building stability
China Telecom is working on improvements to the network and its customer service. They strive for steady growth when it comes to turnover and profit. Integrating new techniques creates new opportunities such as cloud network integration for governments and companies. The 5G trend will further contribute to this. Innovation remains important to stay ahead of the competition and the 5G network is central to this.
Author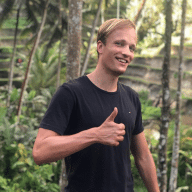 About
When I was 16, I secretly bought my first stock. Since that 'proud moment' I have been managing trading.info for over 10 years. It is my goal to educate people about financial freedom. After my studies business administration and psychology, I decided to put all my time in developing this website. Since I love to travel, I work from all over the world. Click here to read more about trading.info! Don't hesitate to leave a comment under this article.