How to buy Amazon shares (2023)? – invest in Amazon
Investing in Amazon stocks can pay off well! This large e-commerce company continues to increase in value every year. But how to buy buy Amazon stocks? And is it wise to invest in Amazon shares? In this article, you will read everything you need to know!
How to buy Amazon stocks?
Do you wonder how to buy Amazon shares? The overview below shows you which brokers you can use to invest in Amazon stocks:GB

| Brokers | Benefits | Register |
| --- | --- | --- |
| | Buy Amazon without commissions. Your capital is at risk. Other fees may apply. | |
| | Speculate on price increases and decreases of Amazon with a free demo! | |
| | Benefit from low fees, an innovative platform & high security! | |
What is the stock price of Amazon?
Are you curious about the stock price of Amazon? In the graph below, you can see how the Amazon share has performed over the past period. You can use the buttons to open a trading position on the company.
Company details of Amazon
Below you will find the key company details of Amazon.
Analysis of Amazon
Before deciding whether to buy or sell Amazon, it is important to analyse the stock first. The overview below shows you how the Amazon share has developed over the past period.
Stock prices of the last 5 days
In the table below, you can see the stock prices of Amazon for the last 5 days:
Are you curious about what analysts think Amazon will do in 2023 and the years to come? Using data from Alpha Vantage, we have combined analysts' forecasts. Remember that this number is only a prediction about the price movements of Amazon and that this prediction does not have to come true. Always do your research!
1. Online shopping increases in popularity
Investing in Amazon can pay off well! The company fits perfectly within our modern society. People increasingly shop online and the Amazon brand is strong. The company started in America, but has gained a foothold in many other countries.
2. Expansion into Europe
The company is currently expanding in Europe. By building local customer service teams and websites, the various European markets can be conquered. This can further increase the company's revenue and profitability.
3. Amazon can survive a crisis
The company has also proven that it can withstand a crisis. During the COVID-19 pandemic, they managed to stay operational, and more people ordered products online, which further increased profitability. This has made people even more accustomed to online shopping, which could have a positive effect on the stock price.
4. New product categories & innovations
Another strong reason to buy Amazon shares is the fact that they have more sources of income now. At its inception, the company only made money by selling products.
Today, Amazon is active in various other industries: they manage a successful cloud service and compete with streaming services through Amazon Prime Video. It is expected that the share of these product categories will continue to rise, which will benefit the profitability of the company.
5. The future of delivery
The company also continues to innovate by investing in new projects:
Amazon is investing 700 million dollars in Rivian, a manufacturer of electric trucks.
Amazon is also investing in start-up Aurora Innovation, which is developing autonomous cars.
Amazon is also investing in drones that can deliver packages quickly and against low fees.
Amazon hopes to significantly reduce costs in the future with electric cars. They also hope to replace drivers with AI in the distant future. If these developments continue, Amazon can reduce costs significantly, which is good for their bottom line.
6. The power of cloud computing
Amazon began as an e-commerce store, but most of its profits come from the cloud business (AWS). More and more web services run on Amazon, which increases efficiency. This is also the most profitable division within Amazon, which accounts for more than 50% of operational income.
When you invest in Amazon shares, you essentially spread your risks because the losses in e-commerce can be offset by the results of cloud computing.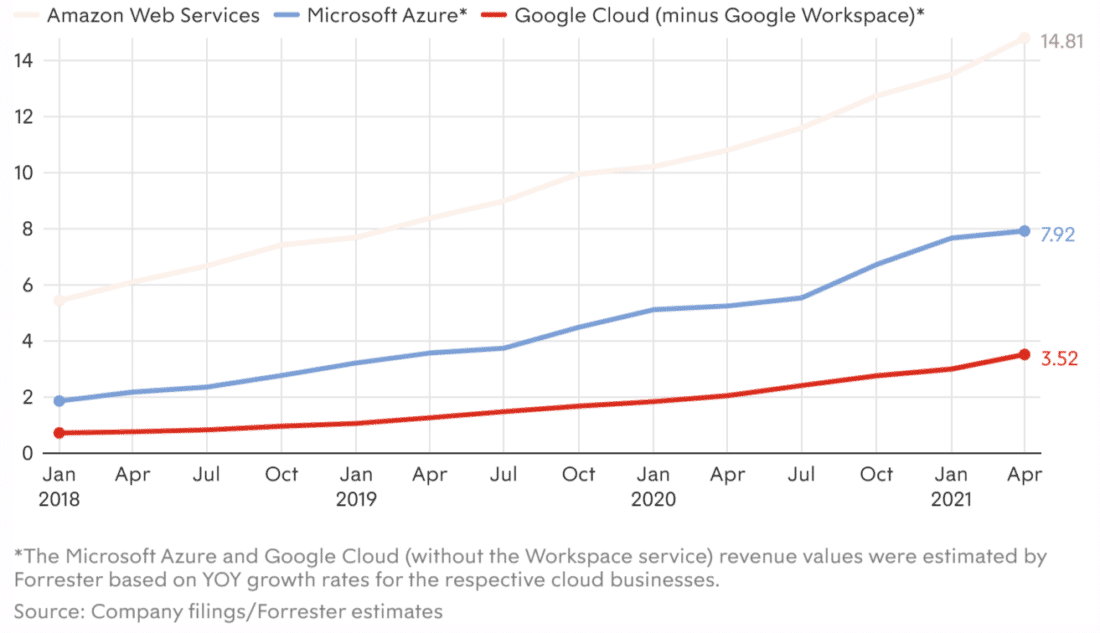 Competition for Amazon cloud computing is increasing
What is the biggest risk of investing in Amazon stocks?
Amazon is one of the largest companies in the world when it comes to market capitalization. However, investing in Amazon is not without risk. In this part of the article, we will look at the risks to consider when investing in Amazon.
1. Fierce competition
The biggest risk for Amazon is competition. It is easy for customers to switch to another party, so the company must constantly stay sharp and offer the best service level. More and more well-known companies like Walmart and Home Depot sell their products online.
This growing competition can put pressure on profit margins. Competitors may try to offer products at a lower price than Amazon. Amazon may then lose customers to the competition. If Amazon decides to also lower prices, the profitability of the company can further decline.
Cloud services also face a lot of competition. Major competitors are Hewlett-Packard, Google, AT&T, IBM, and Microsoft, all of which have launched their services. These companies all focus on a different niche, which could cause Amazon to lose its market leader position.
2. Speculative profits and growth rates
Another risk is uncertainty about profit development. Sceptics question whether the company has enough space to continue growing in the competitive market with relatively small profit margins. If this is not the case, the stock price of Amazon can come under pressure.
You can already see that Amazon's growth rates are declining: while the company used to experience over 40% growth per year, it now grows about 20% per year. Although the relative growth is more limited, the absolute growth is still significant.
When buying Amazon shares, it is important to remember that the valuation of the stock is very speculative. The stock is highly valued and must continue to show high growth to be worthwhile. If the company grows less quickly than expected, you may not achieve the best results with your investment.
3. Regulation against monopolies
Amazon is powerful in many sectors. If Amazon becomes too powerful and operates as a monopoly, governments can establish rules that put pressure on the company's profitability. Therefore, keep a close eye on the latest political developments.
4. Rise of China
Another risk for the growth of Amazon is the rise of China. Parties such as Alibaba and AliExpress can become major competitors of Amazon. However, this will probably not happen any time soon, since both the American and Chinese governments are likely to hinder this.
In this short guide, we will discuss how you can buy your first Amazon shares.
It is important to first analyse the Amazon share. If you buy Amazon shares without a good reason, you may be in for a disappointment. Research Amazon's vision for the future and determine if it is interesting to buy the shares.
There are two types of analyses you can perform when deciding whether it is interesting to buy Amazon shares:
Of course, you can also choose to combine both analysis methods. Once you have concluded that it is wise to buy Amazon shares, you need an account with a broker.
Step 2: Open an account with a broker
A broker is a company that enables you to buy and sell shares. You can buy Amazon shares from almost any broker.
It is advisable to select a broker with low transaction fees. Investing with an expensive bank can cost you a lot of money in the long run. Therefore, use the button below to compare the best brokers:
Step 3: Decide how much money you want to invest
It is definitely not advisable to invest all your money in Amazon shares. It is better to first consider how the company fits into your stock portfolio. For investors who are willing to take more risks, it may be interesting to invest a larger amount in Amazon. As the price is strongly linked to future growth, investing in Amazon is quite speculative.
Remember that you normally invest for the long term. Therefore, it is important to only invest money that you can actually miss. You can invest in stages: this is also called dollar-cost averaging. This way, you avoid putting all your money into Amazon at the peak of the stock price.
After you have decided how much money you want to invest in Amazon shares, you can place the order. You can choose from two types of orders: market orders and limit orders.
For the investor who buys Amazon shares for the long term, a market order is a good choice. With a market order, you buy the shares directly at the available price. You can use a market order for Amazon shares, as the trading volume is high and there is therefore sufficient liquidity.
You can also pick a limit order. With a limit order, you set a price at which you buy the share. This type of order is ideal for the active trader who also wants to take advantage of small price fluctuations.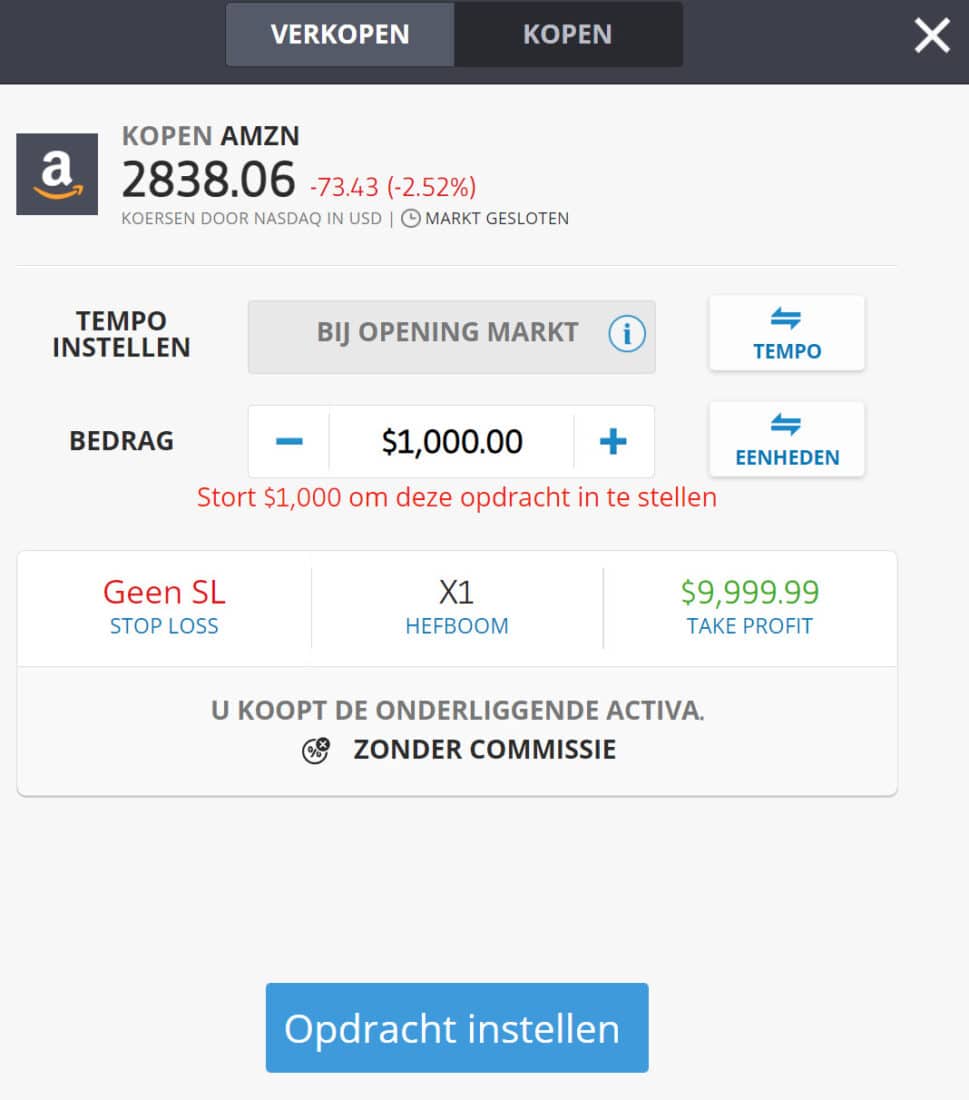 After buying the share, it is important to continue evaluating your results. Research whether the company is still achieving good results. If not, you may decide to sell your shares again.
How does Amazon make money?
Before buying Amazon shares, it is wise to investigate how the company actually makes money. In this part of the article, we analyse the different sources of income of the large company.
1. Sale of retail products
Amazon still generates the majority of its revenue by selling products to consumers. Amazon's offering is enormous, and you can buy almost anything you can think of. In addition, the company constantly tries to reach new target groups: for example, by selling e-books in the Kindle Store.
At the time of writing, the company derives about 50% of its revenue from the sale of products. The share of revenue that can be attributed to the sale of products via the internet is gradually decreasing. However, this is good news: this share decreases because Amazon finds other sources of revenue. This allows the company to achieve good results even if fewer products are sold via the internet in the future.
2. Sales by third parties
Amazon also generates almost 20% of its revenue from other parties that sell products through Amazon. Other stores and webshops can open an account on Amazon to sell their products through the website. Of course, they do not do this for free: sellers pay $0.99 per product. If you are considered a professional seller, you also pay a monthly subscription fee of $40 and a percentage of the selling price ranging from 6% to 25%.
This is an attractive business model: Amazon is not responsible for selling the products. They only offer the platform on which the products are offered and receive a commission. At the same time, the position of the webshop only becomes stronger, as the product range increases further. During the corona pandemic, moreover, more people started selling products online.
3. Amazon Web Services (AWS)
Amazon also earns more and more money with their cloud service, the Amazon Web Service. In the past, the company had to invest a lot to set up the infrastructure for the cloud service. This infrastructure is now in place and fixed costs are low.
The profit margin on the sale of cloud services is very high. Currently, 15% of revenue is generated through the cloud service and this figure is still rising. The successful cloud service can therefore be a good reason to invest in Amazon stocks.
4. Amazon Prime (Video)
Another source of income for Amazon is the various subscription services they offer. Since 2005, the company has been offering Amazon Prime, which allows consumers to receive free parcel delivery. This provides the company with a steady income stream and binds customers to the company. Costumers, who pay for free delivery, are more likely to consistently order all their products with Amazon.
The company also competes with Netflix with their Amazon Prime Video streaming service. Within Amazon Prime you find new TV shows and movies. In addition, they also provide special offers: for example, the company has been broadcasting English football matches since 2019. The company also invests a lot of money in developing unique content.
Do you think Amazon will manage to steal market share of Netflix's? Then it can be interesting to invest in Amazon by buying the shares.
5. Physical stores and other sources of revenue
Amazon also opens an increasing amount of physical stores. They use the stores to develop an understanding of the behaviour of shopping customers. They can also reduce the costs of the many returned packages by offering people the option to return the packages to the store. At the time of writing, the company generates about 7% of its revenue from physical stores.
Finally, the company also earns money from other sources of income. For example, they generate revenue from advertising.
The history of Amazon
Jeff Bezos came up with an idea in the 1990s that now makes him one of the richest people on earth. He started in 1994 with a website that sold books over the internet. He did this because he saw that the internet was growing by 2300% per year. This turned out to be a good decision: within 3 years, Amazon was able to generate $16 million in revenue by selling books to 180,000 customers in 100 countries.
Jeff Bezos used to work on Wall Street and decided to take the company public because of his experience. The stock traded at $1.72 after the first day of trading in 1997.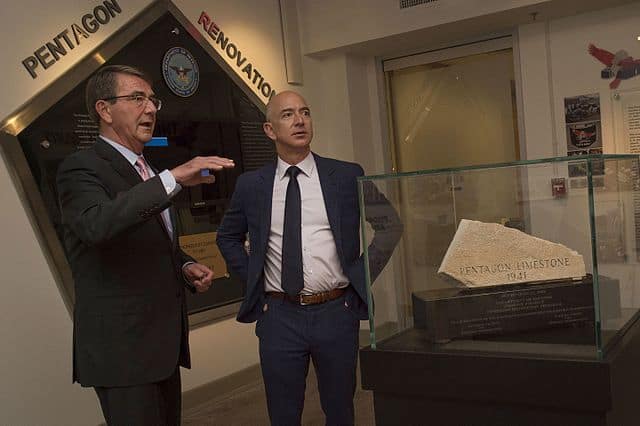 Jeff Bezos (right) founder of Amazon
Interestingly, Amazon is one of the few companies that survived the famous dot com bubble. Amazon also took a hit during that time, with its stock price dropping from $112 to $5.5. This decline was caused by the company's investment in various start-ups that did not survive due to the high debts they had incurred. As we now know, Amazon has more than survived and is now one of the largest companies in the world.
After Apple, Amazon was the second company to reach a market value of more than $1 trillion or 1000 billion dollars. Jeff Bezos still owns 16% of the company's shares and more than 600,000 people work for the company. In the United States, the company is clearly the market leader, owning more than half of the entire e-commerce market.
It is quite possible that Jeff Bezos now regrets his marriage. The divorce that followed was the most expensive in history, as he had to give up half of his fortune.
Acquisitions and other projects
In 2017, Amazon acquired Whole Foods Markets for $42 per share. Whole Foods Markets is a supermarket chain in the higher segment. Amazon hopes to use the new distribution channel to sell its products.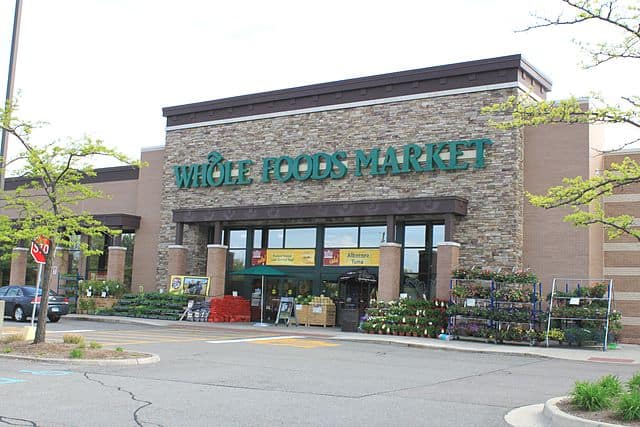 In 2018, Amazon also acquired the online pharmacy PillPack. This company packages prescription drugs and is only active in the United States. Amazon now has a licence to sell prescribed drugs, which gives the company a foothold in the prescription medication market.
In addition to these larger acquisitions, the company also possesses various smaller projects. For example, Amazon owns Alexa Internet, A9.com, and the Internet Movie Database. The company also manages Amazon Mechanical Turk, a website where users can perform small tasks for low payments.
These types of acquisitions contribute to Amazon's diversification. This reduces the sector-specific risk for Amazon, which makes it more attractive to invest in Amazon shares.
Scandals surrounding Amazon
Amazon does not always receive positive attention. For example, the company was featured in the documentary the truth behind the click, which highlighted the poor working conditions of employees in distribution centres. Amazon is not a fan of unions and seems to care little about their employees in these locations.
In 2016, a BBC investigation revealed that Amazon drivers were under heavy time pressure, forcing them to drive so quickly that they put their safety and that of other road users at risk.
There is also a lot of criticism surrounding Amazon's treatment of its employees as robots. In 2016, for example, they applied for a patent for a mobile cage in which warehouse employees could be transported. Another invention of the company was a wristband that would track and correct warehouse workers with vibrations.
In addition to all these scandals, it is also known that Amazon underpays its employees in the United States. Many employees have to supplement their income with benefits and food stamps.
The company also avoids taxes as much as possible: in the United States, for example, the company had revenue of $3.35 billion but only paid $1.8 million in taxes which amounts to a tax rate of 0.05%!
These types of scandals can lead to poorer results in the future. For example, if the company has to pay more taxes, its profitability will decrease. It is important to consider these types of stakeholder effects when considering an investment in Amazon.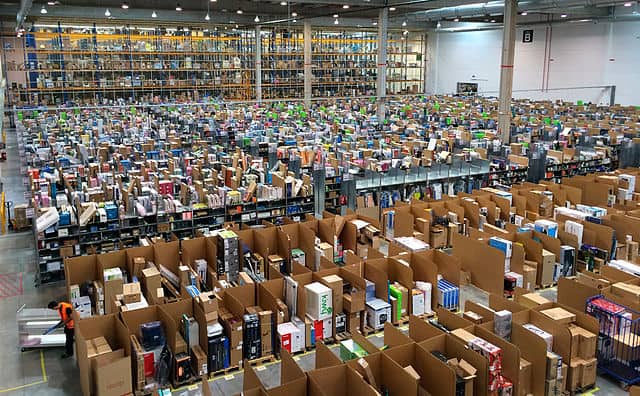 The price of 1 Amazon share is constantly fluctuating. At the time of writing, you can buy one Amazon share for [stock symb="AMZN" curr_symb="$"].
Investors who have invested in Amazon in the past decade will definitely say yes to this question. The stock has multiplied over 10 times in the past 10 years.
However, this does not mean that it is wise for you to invest in Amazon now. For example, the stocks should fit within your risk profile and the results should remain favourable. Remember: past results do not guarantee future returns.
Amazon shares, like many other technology stocks, are traded on the NASDAQ.
Many technology companies choose not to pay dividends deliberately: they can use the money to make new investments that can generate even more money in the long term.
However, some companies such as Apple and Cisco Systems have recently decided to pay dividends. When Amazon's results stabilize in the future, the company may also choose to pay dividends.
Whether you should buy Amazon shares or not is ultimately a personal decision. With this comprehensive review, you can make an informed decision.
Personally, I trust in the company's innovation power. This does not mean that the stock price of Amazon shares will only rise: especially under the influence of rising interest rates and uncertainty, the Amazon stock price can also fall. However, in the long term, an investment in Amazon can pay off.
Author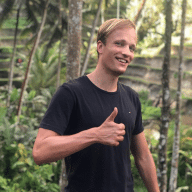 About
When I was 16, I secretly bought my first stock. Since that 'proud moment' I have been managing trading.info for over 10 years. It is my goal to educate people about financial freedom. After my studies business administration and psychology, I decided to put all my time in developing this website. Since I love to travel, I work from all over the world. Click here to read more about trading.info! Don't hesitate to leave a comment under this article.