How to buy Walmart stocks (2023)? – invest in Walmart
Walmart is one of the iconic companies that both people inside and outside of America know very well. Do you want to know how to buy Walmart shares yourself? In this article, we analyze the stock and look at how to invest in Walmart shares.
An investment in Walmart stocks can be very interesting. Investors who got in when the company went public can attest to this. If you had invested $1,500 at that time, you would now have an eight-figure fortune! The company has undergone tremendous growth during that period and continues to keep up with the competition.
When you have decided to buy shares, it is wise to do so with a reliable and cost-effective broker. Below you will find an overview of reliable brokers where you can buy Walmart shares directly:
| Brokers | Benefits | Register |
| --- | --- | --- |
| | Buy Walmart without commissions. Your capital is at risk. Other fees may apply. | |
| | Speculate with CFD's on increasing & decreasing prices of Walmart! 82% of retail CFD accounts lose money. | |
| | Benefit from low fees, an innovative platform & high security! | |
| | Speculate on price increases and decreases of Walmart with a free demo! | |
What is Walmart's stock price?
Are you curious about Walmart's stock price? You can follow the stock price of Walmart in the chart in this article. You can take a trading position directly with the buttons.
Company information about Walmart
Below are the key corporate details of Walmart.
Before deciding whether to buy or sell Walmart shares, it is important to analyze the stock thoroughly. In the overview below, you can see how Walmart performed over the past period.
Stock prices of Walmart over the last 5 days
In the table below, you can see the stock prices of Walmart for the last 5 days:
What will Walmart's stock price do in 2023?
Are you curious about what analysts think Walmart will do in 2023 and the years to come? We have combined analysts' predictions using data from Alpha Vantage. Remember that this figure is just a prediction of Walmart's stock price and that this prediction does not have to come true.
Economies of scale: As the largest retailer in the world (with more than 10,000 stores), Walmart benefits from economies of scale.
Growth in e-commerce: Walmart has invested heavily in e-commerce and now delivers groceries and products through the internet.
Financial strength: Walmart has a strong financial position and is known as one of the most profitable retailers in the world.
Brand: Walmart is a well-known brand that is recognized by customers.
Supply chain: Walmart has an efficient and effective supply chain, which allows it to deliver its products to the right places at relatively low costs.
The risks of investing in Walmart stocks
Intense competition: Walmart competes with other giants such as Amazon, Target, and Costco. This requires the company to regularly adjust its prices, which is not favourable for profitability.
Lawsuits: Walmart received negative publicity for its low wages and its treatment of employees.
Dependency on the US market: Despite operating in 27+ countries, Walmart is mainly dependent on the US for most of its revenue.
Physical stores: Despite significant investment in the e-commerce division, Walmart heavily depends on physical stores.
Who are Walmart's competitors?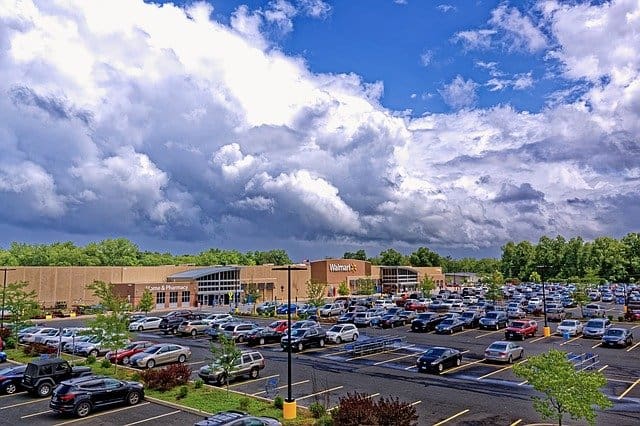 Before you can invest in Walmart, you need to go through several steps. It is important to first compare the different platforms with which you can invest. Especially as a beginner, it is critical to choose a party with low transaction costs.
Deposit money into your stock account
After you opened an investment account, you need to deposit a sum of money. In most countries, you must verify your identity before this is possible. This way, brokers prevent you from committing fraud and using the platform to launder money.
Within the trading platform, you can then find the Walmart stock under the ticker symbol WMT. By examining the Walmart stock price trend, you can determine if and when it is wise to invest. If you want to buy the stock directly, you can use a market order. Sometimes it may be better to wait until a certain attractive price has been reached. If you would like to do this, you can use a limit order.
You also need to indicate how many Walmart shares you would like to buy. It is important to consider how large you want your position in Walmart to be in relation to other stocks. Make sure you do not invest all your money in one type of stock: by spreading your risks, you increase the chance of a positive and stable return.
Evaluate your investment in Walmart stocks
Do not forget to regularly evaluate how the stock performs after opening your position. Evaluate whether the stock still fits within your strategy. If this is not the case, you can close the position by selling the shares.
About Walmart
The American supermarket chain Walmart was founded in 1962 by Sam Walton. In 1972, the company received its first listing on the New York Stock Exchange. Walmart is the largest private employer and the largest retail company in the world. The headquarters of Walmart are located in Bentonville, Arkansas.
The activities of Walmart
Walmart has a total of 10,500 stores in 28 countries and is a retail conglomerate. The name Walmart is used for stores in the United States and Puerto Rico. In Mexico, the name Waldex is used, Asda in the United Kingdom, Seiyu in Japan, and Best Price in India.
Walmart stores can also be found in Canada, Argentina, Brazil, and the People's Republic of China. Thanks to the acquisition of Massmart, the company is also active in Africa. Not all the company's investments have been successful. Walmart sold its stores in Germany and South Korea because they were not successful enough. The company also sells its products online under 65 different labels.
Do you think these expansions contribute to Walmart's business results? Then it may be wise to buy the Walmart shares.
Company history of Walmart
Sam Walton became the owner of a department store in Newport, Arkansas. This store was a great success, but due to problems with the lease contract, Sam Walton had to open a new Frak Franklin franchise store in Bentonville.
In 1962, Sam Walton opened his first Walmart discount store in Rogers, Arkansas. After this first location, the company quickly expanded. Five years after the founding of the company, there were 24 stores in Arkansas. The first Walmart outside of Arkansas opened in Silketon in 1968.
A fast-growing company
In the late 1960s, Walart became active in an increasing number of states, and in 1970, the company went public.
In the 1980s, Walmart continued to grow. By the company's 25th anniversary in 1987, 1,198 stores had already been opened. From 1975, all branches were connected to the headquarters.
Walmart also began its international expansion, and at the beginning of the new millennium, Walmart had 3,800 stores in the United States and 2,800 outside of the United States.
Do you think this growing trend can continue in the future? Then an investment in Walmart  stocks can certainly pay off!
Since 2007, Walmart has been operating in India with 21 large stores. In 2018, Walmart acquired an 82% stake in the Indian company Flipkart, which gave the company a strong position in the rapidly growing e-commerce market in India. Flipkart sells consumer goods such as clothing, soap, and smartphones through the internet.
Investments in emerging economies like India can be very profitable. As the middle class grows in India and more people have disposable income, the number of customers for Walmart could increase.
Should you buy Walmart stocks today?
Before investing in Walmart stock, it is important to analyze the strengths and weaknesses of the company. Walmart operates in a market with a lot of competition, and other supermarket chains also fight for a larger market share. However, physical stores are not the biggest threat to Walmart.
An increasing number of people discover the possibilities of online shopping, and Amazon is a major threat to Walmart. However, Walmart also increasingly offers its products online, which enables the company to compete with Amazon. As an investor, it is wise to keep a close eye on the battle between Walmart and its competitors.
Many people still prefer to inspect products like vegetables, meat, and cheese before buying them, which is positive for the position of Walmart. The Walmart stock could be a good fit for a long-term investor who is not willing to take too much risk. Active traders can also react to smaller fluctuations in the stock price, but should remember that investing always involves risk.
Author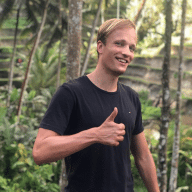 About
When I was 16, I secretly bought my first stock. Since that 'proud moment' I have been managing trading.info for over 10 years. It is my goal to educate people about financial freedom. After my studies business administration and psychology, I decided to put all my time in developing this website. Since I love to travel, I work from all over the world. Click here to read more about trading.info! Don't hesitate to leave a comment under this article.