How to buy Alibaba stocks (2023)? – invest in Alibaba
Do you want to buy Alibaba shares? Alibaba is often regarded as the Amazon of China by many people. In this article, you can read everything about the strengths and weaknesses of investing in Alibaba stocks and you can see latest stock price information.
How to buy Alibaba stocks?
Alibaba is still the largest e-commerce company in China, which makes it interesting to buy Alibaba stocks. In the overview below, you can see directly at which stockbrokers you can invest in Alibaba shares:

| Brokers | Benefits | Register |
| --- | --- | --- |
| | Buy Alibaba without commissions. Your capital is at risk. Other fees may apply. | |
| | Speculate with CFD's on increasing & decreasing prices of Alibaba! 82% of retail CFD accounts lose money. | |
| | Benefit from low fees, an innovative platform & high security! | |
| | Speculate on price increases and decreases of Alibaba with a free demo! | |
What is the current stock price of Alibaba?
Are you curious about the current stock price of Alibaba? In the graph below, you can see how Alibaba shares are performing. Moreover, you can start trading Alibaba shares directly with the buy and sell buttons.
Company information of Alibaba
Below you can see the most important company information of Alibaba.
Analysis of Alibaba stock
Before deciding whether to buy or sell Alibaba shares, it is important to analyze the stock thoroughly. In the overview below, you can see how Alibaba has developed over the past period.
Stock prices of Alibaba over the last 5 days
In the table below, you can see the stock prices of Alibaba from the last 5 days:
What will be the stock price of Alibaba in 2023?
Are you curious about what analysts think Alibaba will do in 2023 and the years thereafter? We have combined the predictions of analysts with the data from Alpha Vantage. Keep in mind that this figure is only a prediction of the stock price trend of Alibaba and that this prediction does not necessarily have to come true.
Market leader
Alibaba is the market leader in China; the company is still the largest e-commerce company in the country. However, competition from companies like JD.com and Tencent is increasing.
Extensive product range
Alibaba offers a vast and diverse range of products, which makes the company more stable. When a particular market performs poorly, profits from another market can offset it. A large product range reduces Alibaba's business risk.
In addition to e-commerce, Alibaba is also active in cloud computing, digital media, and entertainment.
Emerging markets
China is experiencing strong economic growth. A few decades ago, China was very poor and people were dying of hunger. Nowadays, China is no longer seen as a developing country. The purchasing power of the average Chinese person is high, and almost everyone has access to the internet. The prosperity in the country continues to grow, and with it, the number of affluent Chinese consumers will only increase.
Naturally, Alibaba can benefit greatly from this trend. Alibaba is a Chinese company that can perfectly cater to the needs of the Chinese consumer. Do you think that the economic growth in China will continue? Then it can definitely be attractive to buy Alibaba shares.
However, be aware that economic growth in China is slowing down. This can affect the price development of Alibaba shares.
Alibaba is profitable
Many technology companies are not profitable. However, Alibaba manages to achieve profitable results: for example, in 2022, they earned $6 billion in profit.
Moreover, Alibaba excels in innovation: for example, they are working on the use of artificial intelligence and big data, which can contribute to future growth.
International expansion
Alibaba does not only focus on the Chinese market. For example, the company has a large distribution center in Belgium, which allows it to quickly deliver products within Europe. This can help Alibaba build a strong position abroad, which can be positive for its profitability.
Moreover, there is also increasing demand for European products in China. Through their international distribution center, Alibaba can send products back to the Chinese market. This allows Alibaba to also make money by selling European products in China.
Do you think Alibaba will also become popular in Europe? Then buying Alibaba shares can certainly be interesting.
What are the risks of investing in Alibaba stocks?
Influence of the Chinese government
The Chinese government has strict regulations on e-commerce in place which makes it increasingly difficult for Alibaba to operate. For example, Alibaba was fined $2.75 billion for violating anti-monopoly laws. The IPO of Ant Group was also blocked, and Jack Ma even disappeared from the public eye for a while.
Recently, the government received multiple golden shares in companies where Alibaba is active. This gives the Chinese government more influence on the company's operations, which is not positive for investors.
Geopolitical situation
China has many conflicts with America over trade tariffs. When international relations worsen, this can have a strong influence on Alibaba's stock price. Therefore, it is important to monitor political stability before buying Alibaba stocks.
America even threatens to delist Alibaba if the company does not allow audits from reliable accountants. Delisting makes it difficult for foreign investors to invest capital in Alibaba, which could further decrease the stock price.
Declining economic growth
China's economy seems to be cooling down after years of impressive results. Under pressure from the many COVID lockdowns, the economy is performing less well. This will make it harder for Alibaba to continue to grow. Additionally, the population within China is shrinking, which reduces the potential market for Alibaba.
Local regulations
Alibaba does not always follow local laws properly. In Europe Alibaba does non enforce the rights of costumers correctly. This can lead to fines and reputational damage, which slows the company's growth outside of China.
Limited power
As a shareholder, you have limited power with Alibaba. The structure is complicated, which means small shareholders have practically no influence. Alibaba does not have a dispute resolution committee, which means you are not protected as a stock owner.
Problems with profatibility
Not all divisions of Alibaba are profitable. At the time of writing, Alibaba earns all of its money from its e-commerce activities, which are then used to support its unprofitable cloud, digital media, and innovation divisions.
The fact that the cloud computing division is unprofitable is remarkable. At Amazon, the cloud computing activities are actually the most profitable.
The competition
Competition is also an important point to keep an eye on. There are many alternatives to a platform like Alibaba. The giant Amazon is of course the most well-known example. However, in all countries, there are also local platforms that Alibaba will have to compete with.
Alibaba is also facing increasing competition in China. JD.com and Pinduoduo, for example, are growing faster than Alibaba. It remains to be seen whether Alibaba can maintain its dominant position.
If you think Alibaba can withstand the competition and stay a few steps ahead, then investing in Alibaba shares can certainly be a good idea.
What are Alibaba's biggest competitors?
JD.com: This is the second-largest e-commerce company in China after Alibaba. JD.com is currently growing relatively faster than Alibaba, which is why its share is also performing better on the stock market. JD.com is part of Tencent.
Amazon: Amazon does not compete with Alibaba in China, but it does in the rest of the world. Amazon is therefore a strong competitor in Southeast Asia, where Alibaba tries to gain market share.
Pinduoduo: This is another Chinese e-commerce company where social contact plays an important role. Users can buy a larger quantity of products together at a cheaper price.
How to invest in Alibaba stocks?
You can invest in Alibaba through almost any broker. The shares of the Chinese company Alibaba are listed on both the Hong Kong and New York stock exchanges. For most international investors, it will be more advantageous to buy the shares on the New York Stock Exchange.
To buy and sell Alibaba shares, you need an account with a reliable broker. Are you curious which broker is best for you? Then take a look at our comparison of best brokers:
After you have opened an account, you can place an order on the stock. You do this by navigating to the Alibaba stock by using the search function. Here, you can choose between two types of orders:
Market order: open the investment immediately at the prevailing price.
Limit order: open the investment at a price of your choice.
After you have placed the order, it will be send to the exchange within a few seconds. Good luck with your investment in Alibaba!
About the company Alibaba
In 1999, Jack Ma founded the website Alibaba.com. He did this to connect Chinese companies with foreign buyers. In 2003, Ma expanded the company by creating the online marketplace Taobao. This marketplace is in the top 20 of the most visited websites in the world.
The company is known as the Alibaba Group. The websites of the Alibaba Group are popular: 60% of all package deliveries in China are conducted through their website.
Alibaba is for wholesalers and consumers
Alibaba serves millions of wholesalers worldwide. Of course, the company also has many consumers as customers. Consumers can buy products directly through the AliExpress platform at low prices.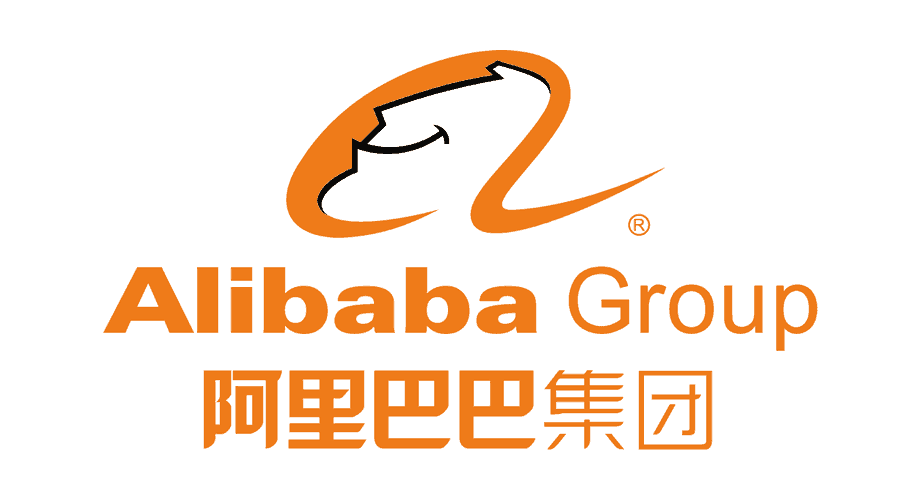 The Hema stores of Alibaba
Hema is the name of the supermarkets of approximately ten thousand square meters opened by Alibaba. Consumers use the Hema app to scan groceries, which are then paid for using Alipay.
About Jack Ma
Jack Ma is a well-known Chinese entrepreneur who founded Alibaba by himself. Interestingly, Jack Ma worked as an English teacher before he started Alibaba.
In 2019, Jack Ma stepped down from his position within the company to focus more on the Jack Ma Foundation, which supports education, entrepreneurship, and the environment.
What divisions does Alibaba have?
E-commerce: E-commerce is responsible for the majority of Alibaba's revenue.
Alibaba Cloud Computing: The company is investing billions in cloud computing and currently operates 25 Alibaba Cloud data centers. Innovative technologies in AI are expected to improve performance.
Digital media & entertainment: Alibaba owns the video hosting service Youku and the music streaming service Xiami in China.
Innovation initiatives & others: Jack Ma believes that most tasks can be automated in the future. Therefore, the company invests heavily in AI.
After reading the pros and cons of investing in Alibaba, you may be wondering whether it is a smart move to invest in Alibaba shares yourself. A major risk of investing in Alibaba remains the unstable Chinese government. For example, in 2020, Chinese regulators halted the IPO of Ant Group, which is also detrimental to Alibaba: Alibaba owns 33% of the shares in Ant Group.
Despite the conflicts with the Chinese government, Alibaba is still the market leader in e-commerce. However, the competition seems to be catching up, which makes it important to keep an eye on the performance of JD.com and other companies.
Despite the positive figures in the e-commerce segment, there are problems within the company. The divisions Alibaba Cloud, Digital Media and Entertainment, and Innovation Initiatives are all unprofitable. The profits of the e-commerce division are used to keep these divisions running.
Investing in Alibaba shares is therefore not without risks. It is wise to keep a close eye on the new antitrust laws in China. If the Chinese government tries to weaken Alibaba's powerful position, this can put pressure on the stock price.
Author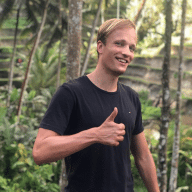 About
When I was 16, I secretly bought my first stock. Since that 'proud moment' I have been managing trading.info for over 10 years. It is my goal to educate people about financial freedom. After my studies business administration and psychology, I decided to put all my time in developing this website. Since I love to travel, I work from all over the world. Click here to read more about trading.info! Don't hesitate to leave a comment under this article.