How to buy Ant Group stocks (2023)?
Ant Group is not well-known in the Western world. However, investing in Ant Group by buying their stocks can be interesting. This financial company is owned by Jack Ma, the founder of Alibaba. In this article, you will read everything about buying and selling Ant Group shares.
How to buy Ant Group stocks?
Are you curious with which brokers you can invest in Ant Group shares? Open an account so you can invest in Ant Group stocks:
| Brokers | Benefits | Register |
| --- | --- | --- |
| | Buy Ant Group without commissions. Your capital is at risk. Other fees may apply. | |
| | Speculate with CFD's on increasing & decreasing prices of Ant Group! 82% of retail CFD accounts lose money. | |
| | Benefit from low fees, an innovative platform & high security! | |
| | Speculate on price increases and decreases of Ant Group with a free demo! | |
Until the IPO, you can indirectly invest in Ant Group by buying Alibaba shares, since Ant Group is part of Alibaba. When you invest in Alibaba stocks, it is important to also study the other business activities of the company.
The IPO of Ant Group: postponed
The IPO of Ant Group would perhaps have become the largest IPO ever. The expected proceeds were $34.5 billion, and the interest was significant. However, the IPO did not proceed, and in the following overview, you can see the current status of the Ant Group IPO:
November 3: the Shanghai Stock Exchange has halted the Ant Group IPO. This was likely ordered by President Xi Jinping.
January 5: Jack Ma disappears temporarily. A day later, Donald Trump also blocks all transactions carried out through Ant Group.
April 13: Ant Group plans to become a financial holding to comply with the requirements of the Chinese Central Bank.
The IPO of Ant Pay is likely to take place in the future. You can find the latest news about the company's IPO on this page.
Market leader: Ant Group is the market leader in China in the field of financial services.
Growth potential: An increasing number of Chinese people make payments online, which means that Ant Pay can still grow significantly.
Multiple sources of income: Ant Pay's income comes from digital payments, wealth management, and loans.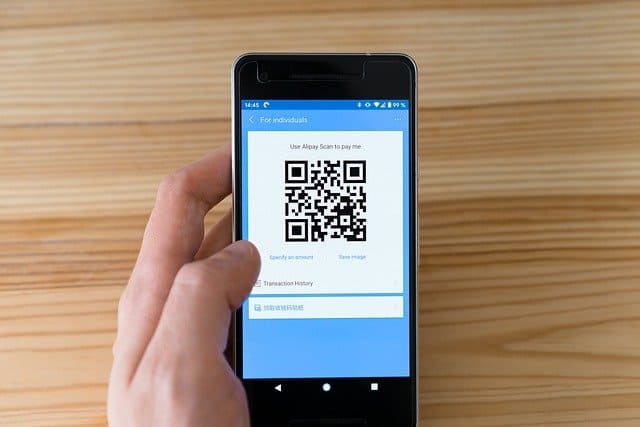 What are the risks of investing in Ant Group?
Tensions between China and the United States
A clear risk is the tensions between China and the United States: Trump is making it increasingly difficult for Chinese companies to operate in America. In the past, popular applications such as TikTok have already been banned.
If the company also ends up on the blacklist, the company cannot use American technologies, and processing payments in dollars can become difficult. Currently, payments made through Ant Pay are blocked in America.
It's worth noting that the United States is currently not an important market for the company. The profits are generated in China, and online payments in China continue to grow.
Strong competition
Ant Group's biggest competitor is PayPal. PayPal Holdings operates in more than 200 countries and controls 15 percent of the international market share. Since 2019, the company has also been operating in China, where it poses a threat to Alipay. WeChat is also a major competitor for the company. Tencent's application has over a billion users, and this service can also put pressure on the company's growth within the Chinese market.
Before investing in Ant Group shares, it is critical to pay attention to the competition. Only if you think that Alibaba can keep up with Ant Group's growth, it can be advisable to buy the shares.
Dependent on the Chinese market
Ant Pay is heavily dependent on the Chinese market for its revenue. Political and economic changes in China can therefore put pressure on the stock price.
Regulation
The biggest risk for Ant Pay is the strict regulations from the Chinese government. For example, the company's IPO was halted by the Chinese government. This strong control can greatly impede the company's growth.
What should you consider when investing in the IPO?
Due to heavy oversubscription, you cannot buy the stocks directly at the IPO. It may take hours for some brokers to have enough shares available.
Expectations are that there will be significant trading on the day of Ant Group's IPO, which may lead to low liquidity at times. For long-term investors, it may be wise to wait a few hours before buying shares.
About Ant Group
Ant Group is a subsidiary of the well-known e-commerce company Alibaba. Originally, the company was established as a holding company for Alipay, but it has since expanded and now offers a wide range of financial services, including microloans, insurance, and even wealth management.
The company also issues credit cards under the name Ant Credit Pay and provides cloud services to financial companies under the name Ant Financial Cloud. Ant Group has thus grown into a large and strong financial institution that can compete with companies like Mastercard.
Ant Group's Stock Price
If you're curious about Ant Group's stock price, the graph below shows the current price at which you can buy and sell shares after the IPO.
Ant Group's Listing
Ant Group's shares are listed on the Hong Kong Stock Exchange. Most online brokers allow trading in stocks listed on this exchange.
Is it wise to invest in Ant Group?
Investing in Ant Group can certainly pay off. In China, the company is huge, with 700 million monthly active users, making it a powerful player. Additionally, the company also manages large amounts of money with its service Yu'e Bao. This platform was originally designed for Chinese residents to save small amounts of money, which is then invested in relatively safe investment products. Nowadays, one in three Chinese invests in Ant Group's fund, which can be a good reason to buy stocks.
The company also plans to expand into new markets. Expanding into other countries can be challenging. In China, many people already use Alibaba, and Ant Group's payment service, Alipay, is a popular option on the site with 1.3 billion users. Abroad, Ant Group's payment options are less well-known, which makes it harder to gain market share.
The money raised through the IPO can certainly help. Do you think Ant Group will be able to expand into other areas? Then it may be wise to buy shares. Always ask yourself whether the stock fits within your investment portfolio.
Author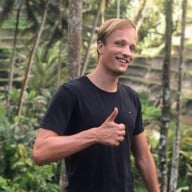 About
When I was 16, I secretly bought my first stock. Since that 'proud moment' I have been managing trading.info for over 10 years. It is my goal to educate people about financial freedom. After my studies business administration and psychology, I decided to put all my time in developing this website. Since I love to travel, I work from all over the world. Click <a href="/about-us/">here</a> to read more about trading.info! Don't hesitate to leave a comment under this article.