Trading Litecoins: how do you invest in Litecoin?
Cryptocurrencies are booming! Next to the Bitcoin, the Litecoin is also very popular. There is much speculation that the Litecoin could be the successor of the Bitcoin. But how can you make money by trading Litecoins on the internet? In this article you can read everything you need to know about investing in Litecoins.
How can you invest in Litecoins?
There are two distinct methods you can use you invest in Litecoins. Some investors chose to actively trade Litecoins. By actively trading Litecoins you can benefit in every market situation. Other investors decide to buy Litecoins for the long term. We will discuss how you can apply both investment methods.
Litecoin: speculate on sudden movements by trading
Litecoins, like Bitcoins, are very volatile assets. The price can go up or down by as much as ten percent in a matter of minutes. This makes Litecoins very attractive for speculators. By opening and closing positions in Litecoins at the right time, you can make a lot of money!
With an online broker, you can easily buy and sell Litecoins. Nowadays, you can also make money when the price is going down by shorting Litecoins. Opening short positions makes it possible to profit from negative news about cryptocurrencies.
If you want to try trading Litecoins, it's best to do this through a demo first. The online broker Plus500 is a good option. At Plus500 you can place fictional trades as a newbie to test their system and practice trading without any of the risks. Use the button below to open a free demo account directly:
Investing in Litecoins for the long term
It is possible to invest in Litecoins for the long term. In that case, you buy this coin in the hope that the value will increase in the long term. Some people trust crypto coins so much they have sold all their assets and converted them into cryptocurrencies. Other people predict a rather dark crypto coin future and refer to the regular cryptocurrency crashes.
Would you like to physically buy Litecoin? In that case, Binance is a decent and reliable partner. You can immediately buy Litecoins on their website using for example a credit card. Use the below button to create a free account:

What is the Litecoin?
The Litecoin is known for being one of the first altcoins. An altcoin is a name for all other coins besides bitcoin. The goal of the Litecoin's developer, Charlie Lee, was to develop a coin that would be faster and cheaper. Just like with Bitcoin, you can use the Litecoin to make payments without the intervention of a third party.
How to determine when to sell or buy Litecoins
Due to high volatility, you can make a lot of money within a few minutes… or lose a lot of money! It's therefore crucial that you time your trades well. You can do this by keeping an eye on the news.
Due to its volatility, Litecoin isn't touched by professional fund traders. The market therefore mostly consists of speculators – people like you and me who want to make some extra money.
Speculators are usually not experts, and they tend to respond strongly to news. A negative news story can therefore be devastating to the price of the Litecoin. When you look at the trends of Litecoins, you'll see that extreme downward trends are usually followed by extreme upwards trends.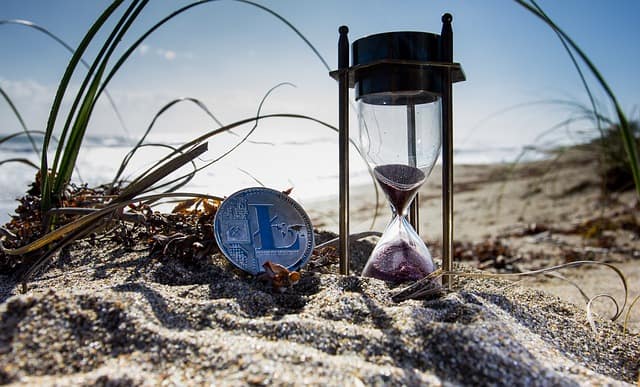 Profit from the unstable price levels
As a trader, you can profit from the ignorance and inexperience of the average speculator by doing the opposite as the masses. When there's negative news, don't stay away from Litecoin, but instead go short, so you can profit from the downward trend!
As soon as the price drops, you start buying Litecoins. This way you maximize your profits. It's essential that you use a stop loss, so you don't lose all the money in your account if you make a wrong move.
Litecoin, like Bitcoin, is a very interesting financial instrument. Litecoin is still in the shadow of the Bitcoin, but this can change! Keep a close eye on Litecoin and profit from the volatility by buying and selling Litecoins at the right time.
Price of the Litecoin
Below you see the current price of the Litecoin CFD. You can also open a position directly using the buttons.
Author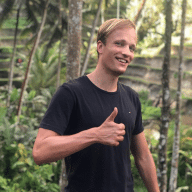 About
When I was 16, I secretly bought my first stock. Since that 'proud moment' I have been managing trading.info for over 10 years. It is my goal to educate people about financial freedom. After my studies business administration and psychology, I decided to put all my time in developing this website. Since I love to travel, I work from all over the world. Click here to read more about trading.info! Don't hesitate to leave a comment under this article.