How to buy Huawei stocks (2023)? – invest in Huawei
Huawei is one of the largest phone manufacturers. However, they also produce many other technological products: I'm writing this article on a beautiful Huawei laptop. The company is certainly not without scandals but manages to hold its ground well. Would it be possible to invest in this Chinese company by buying Huawei shares? Discover the answers in this article!
Can you buy Huawei stocks?
At the time of writing, it is not possible to buy Huawei shares. The company is not a listed company.
Unfortunately, you cannot buy Huawei stocks. This may not be advisable given the difficult relationship between Huawei and America. However, you can choose to invest in alternatives, such as Samsung and Apple.
When Huawei goes public in the future, you can buy shares through one of the brokers below:

| Brokers | Benefits | Register |
| --- | --- | --- |
| | Buy Huawei without commissions. Your capital is at risk. Other fees may apply. | |
| | Speculate with CFD's on increasing & decreasing prices of Huawei! 82% of retail CFD accounts lose money. | |
| | Benefit from low fees, an innovative platform & high security! | |
| | Speculate on price increases and decreases of Huawei with a free demo! | |
Innovative technology: Huawei invests constantly in the latest telecommunications technology and has a competitive advantage.
Diversification: Huawei offers a wide range of different products, such as smartphones, tablets, and enterprise solutions.
Growth potential: Huawei has built a strong position in Asia and Africa, both of which are growth markets.
Vertical integration: Huawei designs all the parts of its products, which helps maintain quality.
Government support: The Chinese government supports the company both politically and economically.
What are the risks of investing in Huawei stocks?
Geopolitical tensions: Escalating tensions between China and America have led to sanctions against the company.
Possible espionage: Because the Chinese government is heavily involved in the company, there is a risk that products could be used for espionage.
No access to large markets: Huawei is banned from the American, Australian, and UK markets, which reduces growth potential.
Supply chain problems: Due to sanctions, Huawei has difficulty obtaining semiconductors and is also banned from Google services.
Reputation damage: Due to all the negative news surrounding Huawei, the brand has suffered reputational damage.
Who are Huawei's strongest competitors?
Ericsson: This Swedish company is one of the leading companies in 5G development and operates in over 180 countries.
Nokia: This Finnish company is a major player in mobile networks and 5G.
Samsung: This large company is a competitor in smartphones and 5G devices.
ZTE Corporation: This Chinese company competes with Huawei in infrastructure and smartphones.
Cisco Systems: This company is particularly strong in router development.
About the company Huawei
Chinese businessman Ren Zhengfei founded Huawei in 1988. Huawei started providing network equipment for phone systems in 1988.
Today, Huawei also plays a dominant role in the global market. Since 2012, the company has been the largest supplier of telecommunications networks in the world. The headquarters of this multinational Chinese company is located in Shenzhen.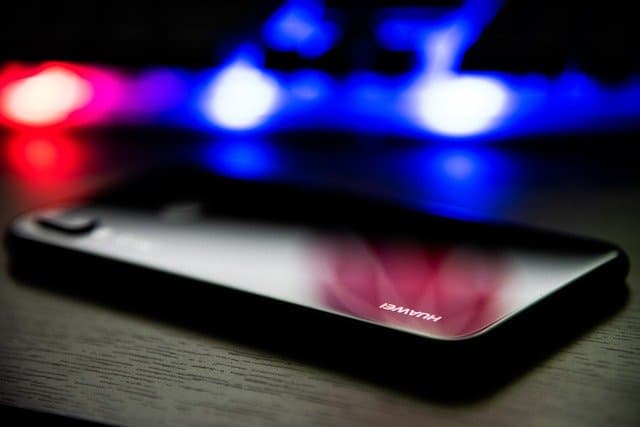 The activities of Huawei
The company focused, among other things, on the business market by providing complete telecommunications networks. Later, the focus shifted increasingly to the consumer market. The company sells mobile internet products, tablets, and smartphones, among other things.
Huawei develops GSM technology
At the end of the 1990s, Huawei started developing GSM technology. At that time, the expansion of the company abroad also began. In countries such as Sweden and the US, the company opened research centres.
Huawei suspected of espionage
Many governments suspect that the Chinese government gains access to confidential information through Huawei. Therefore, countries such as Australia, New Zealand, and Japan have taken measures.
Huawei is excluded from the construction of the 5G network in various countries. European countries such as Germany, the Czech Republic, France, and Poland also consider excluding the company from the construction of their 5G network.
Huawei denies these suspicions of espionage. However, these suspicions are very damaging to the reputation and business results outside China. These developments can therefore significantly impact the company's business results.
Ban on the use of Huawei equipment
In the coming year, US companies are also not allowed to use equipment from Chinese telecom companies Huawei and ZTE. On May 13, 2020, President Trump extended the state of emergency with regard to this issue by one year: according to him, there is a risk of data theft.
According to the US, China spies on the West. China uses equipment from companies such as Huawei for this purpose. The ban on US companies doing business with Huawei also applies to the US company Google. As a result, new Huawei smartphones only have a limited version of Android. This limited version is not equipped with Google apps and services.
Such sanctions can limit the growth of Huawei, which makes it less attractive to invest in Huawei shares.
Who owns Huawei?
The company's website states that many employees of the company have at least one share. These employees elect a committee of representatives. This committee then appoints the board of directors and the supervisory board.
Huwei seems to have no plans to change this structure. At the time of writing, there is no Huwei IPO planned.
At the time of writing, it is still not possible to buy Huawei shares. If Huawei decides to go public, this can still be a risky investment. Due to tensions between the United States and China, the company faces various sanctions. Therefore, consider the risks when investing in Huawei stocks.
Author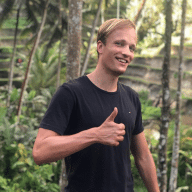 About
When I was 16, I secretly bought my first stock. Since that 'proud moment' I have been managing trading.info for over 10 years. It is my goal to educate people about financial freedom. After my studies business administration and psychology, I decided to put all my time in developing this website. Since I love to travel, I work from all over the world. Click here to read more about trading.info! Don't hesitate to leave a comment under this article.