How to buy Nokia shares (2023)? – invest in Nokia
Do you consider buying Nokia shares? On this page, you can find everything you need to know about investing in Nokia stocks! Take a look at the latest stock price & read an in-depth analysis of its strengths and weaknesses.
If you have confidence in the future of Nokia's stocks, it may be wise to buy Nokia shares. Below, you can see where to buy Nokia shares at the lowest cost:
| Brokers | Benefits | Register |
| --- | --- | --- |
| | Buy Nokia without commissions. Your capital is at risk. Other fees may apply. | |
| | Speculate with CFD's on increasing & decreasing prices of Nokia! 82% of retail CFD accounts lose money. | |
| | Benefit from low fees, an innovative platform & high security! | |
| | Speculate on price increases and decreases of Nokia with a free demo! | |
What is the current stock price of Nokia?
When investing, it is always important to keep an eye on the stock price. Do you want to know how the stock price of Nokia develops? Then take a look at the graph below! With the buy and sell buttons, you can immediately open a position.
Company information of Nokia
Below, you can see the most essential company information of Nokia.
Analysis of Nokia stocks
Before deciding whether to buy or sell Nokia shares, it is essential to analyse the stock. In the overview below, you can see how Nokia performed over the past period.
Stock prices of Nokia over the last 5 days
In the table below, you can see the stock prices of Nokia for the last 5 days:
What will Nokia's stock price do in 2023?
Are you curious about what analysts think Nokia will do in 2023 and the years to come? Using the data from Alpha Vantage, we have combined the forecasts of analysts. Keep in mind that this figure is just a prediction of Nokia's stock price movements and may not come true.
The strengths of Nokia stocks
Strong brand name: Nokia's stock price has decreased significantly since the beginning of the decade, but the brand name is still very well known.
Product diversification: Nokia offers various telecommunications products such as 5G networks and software solutions.
Strong market position: Nokia has a strong market position and delivers solid results annually.
Competition: Nokia faces strong competition.
Key markets: Nokia is heavily reliant on the European and North American markets for its results.
External factors: A worsening economic situation can put pressure on Nokia's stock price.
How to invest in Nokia stocks?
First, open an account with a popular stockbroker.
Activate your account so you can invest with real money.
Deposit enough money to buy Nokia stocks.
Select the Nokia stock within the trading platform.
Enter the amount you want to invest and click buy.
About Nokia
Nokia was a well-known manufacturer of mobile phones. Almost everyone has held a Nokia mobile phone, such as the 3210 and 3310, in their hands. In the 1990s, the Finnish company had a massive market share and its stock price rose sharply. Unfortunately, the company has never been able to reach that peak again.
Analysis of Nokia stocks
Before buying Nokia stocks, it is important to analyse the company well. Nokia's stock price is strongly influenced by the activities of its competitors. It is therefore essential to keep an eye on how Nokia is doing compared to, for example, Vodafone or AT&T.
It is also wise to keep a close eye on Nokia's various collaborations. Think, for example, of the alliance with Accenture and the merger with Alcatel-Lucent. When these types of collaborations work well, they can save costs, which is favourable for long-term results.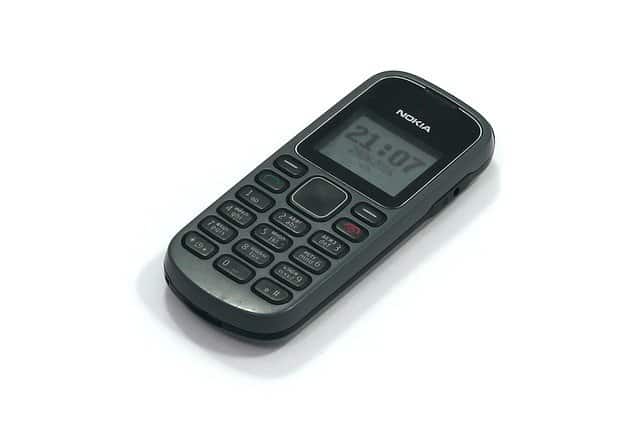 The competitors
An essential part of any stock analysis is an analysis of the competition. But who are the biggest competitors of Nokia?
Apple is the market leader and largest competitor in the sector
Samsung also performs well these days and is a strong competitor
Huawei is also a competitor to keep a close eye on
Why can investing in Nokia be profitable?
Strong position in the telecommunications market
Nokia can be an interesting investment due to its strong position in the telecommunications market. This is partly due to its recent merger with Alcatel-Lucent, which has placed the company among the top three market leaders.
Diversification of risk
Another strong point of Nokia is that there is sufficient diversification of risk. Nokia is not dependent on one region for revenue, as only thirty percent of its total revenue comes from North America. The company is also successful in Asia and Europe, which allows Nokia to withstand economic downturns in one region with revenue from other regions.
Diverse product portfolio
Nokia has a good diversification of products. While it may not be the market leader in many segments, it can still generate revenue in those areas. The company is involved in fixed and mobile networks, IP-routing, optical DWDM, and various cloud services. Nokia is also at the top in terms of ADSL and FTTx broadband access. A negative result in one product group can be offset by a favourable result in another group.
Strong R&D development
It is also worth noting that Nokia invests heavily in research and development to remain competitive. The company has a considerable series of patents worth billions of dollars as a result of this research. If you believe that Nokia can continue to innovate in the future, investing in Nokia shares may be worthwhile.
Risks of investing in Nokia stocks
Disappointing mobile division
The mobile division does not perform well, and may disappear in the future. Nokia has not been able to achieve the same success in the past as it has now.
Competition
It is also important to mention that the competition is intense. While there may be stability in mobile networks, it is also difficult to come up with an entirely unique idea that can suddenly lead to exceptional results for the company.
Nokia dividend
Nokia's dividend policy was always favourable, but this could change after the merger with Alcatel-Lucent. It is therefore essential to analyse Nokia shares carefully before making a purchase.
The huge mistake of Nokia
Nokia made a massive mistake when Apple introduced phones with large screens and touchscreens. Nokia saw smartphones as a temporary fad, but this blunder had consequences: the price of Nokia shares has since fallen significantly.
Microsoft decided to collaborate with Nokia, and there were even rumours of Microsoft acquiring Nokia. The collaboration with Microsoft helped to somewhat restore the price of Nokia stocks. Within the collaboration, Nokia promised to automatically set Bing, Microsoft's search engine, on its devices.
Nokia's future plans
Not everyone knows that Nokia started out as a rubber producer. The history of Nokia shows that the company can find other sources of income.
In 2016, Nokia acquired Withings, a manufacturer of health products and smartwatches. Nokia has since sold Withings because it wants to focus more on the business market.
Nokia is like a business chameleon that knows how to adapt to the market to survive. If you believe that Nokia will recover from the smartphone disaster, investing in Nokia by buying Nokia shares may be worthwhile.
Nokia has a long history, but its stock price has fallen significantly since reaching a peak of over €60 per share. While Nokia was known as a mobile phone manufacturer at the beginning of the decade, it now mainly provides telecommunication infrastructure. As the demand for this type of infrastructure increase, Nokia can achieve good results.
However, it is important to keep an eye on the political situation. When governments introduce strict regulations, they can exclude companies. This happened, for example, with Huawei, a company that provides similar services as Nokia.
Ultimately, it is essential to closely monitor Nokia shares when considering an investment. Research the risks of investing in Nokia stocks and determine whether it is wise for you to buy Nokia shares.
Author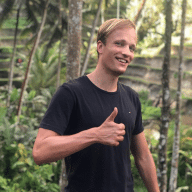 About
When I was 16, I secretly bought my first stock. Since that 'proud moment' I have been managing trading.info for over 10 years. It is my goal to educate people about financial freedom. After my studies business administration and psychology, I decided to put all my time in developing this website. Since I love to travel, I work from all over the world. Click here to read more about trading.info! Don't hesitate to leave a comment under this article.