How to buy AT&T shares? – invest in AT&T stocks
Do you think about investing in the mobile phone provider AT&T stocks? On this page, we discuss how to buy AT&T shares. Additionally, you can also examine the current stock price of AT&T on this page.
How to buy AT&T stocks?
Of course, you can also choose to buy AT&T shares for the long run. AT&T is popular for its high and stable dividend payout.
Are you looking for a reliable broker to buy AT&T stocks? Have a look at the overview below:
| Brokers | Benefits | Register |
| --- | --- | --- |
| | Buy AT&T without commissions. Your capital is at risk. Other fees may apply. | |
| | Speculate with CFD's on increasing & decreasing prices of AT&T! 82% of retail CFD accounts lose money. | |
| | Benefit from low fees, an innovative platform & high security! | |
| | Speculate on price increases and decreases of AT&T with a free demo! | |
What is the stock price of AT&T?
Are you curious about the latest stock price of AT&T? In the graph below, you can see at what price you can buy and sell AT&T shares.
Company details of AT&T
Below you can find the key company details of AT&T.
Before deciding whether to buy or sell AT&T, it's important to analyse the stock thoroughly. In the overview below, you can see how AT&T has performed over the past period.
Stock prices of AT&T over the last 5 days
In the table below, you can see the stock prices of AT&T over the last 5 days:
What will the AT&T stock price do in 2023?
Are you curious about what analysts predict AT&T will do in 2023 and the following years? We have combined the predictions of analysts using data from Alpha Vantage. Keep in mind that this figure is just a prediction of the AT&T stock's price movement and may not be accurate.
Strong market position: AT&T has established a strong position in the telecommunications industry, reflected in its extensive network infrastructure.
Diversification: AT&T is increasingly diversifying its business. For example, the company has acquired various media and entertainment companies like WarnerMedia. Such acquisitions reduce the risks of investing in AT&T.
Focus on innovation: AT&T emphasizes innovation and has made significant investments in 5G technology.
What are the risks of investing in AT&T stocks?
Telecommunications dependence: AT&T relies heavily on the telecommunications industry for its revenue.
Competition: AT&T faces strong competition from companies like Verizon and T-Mobile.
Regulation: AT&T is subject to strict government regulations. Changes in these regulations can put pressure on the company's profitability.
What are the main competitors of AT&T?
AT&T can be an interesting investment. Before you can invest in AT&T stocks, you first need an account with a reliable stockbroker. Brokers offer different services, which makes it important to take the time to compare the options.
Once you have opened your investment account, you can directly select AT&T shares within the trading software. Then, enter the amount you want to invest and click on "buy" to send the orders to the stock exchange.
You will then see the shares directly in your investment account. This way, you can track your positive or negative results and take active measures accordingly.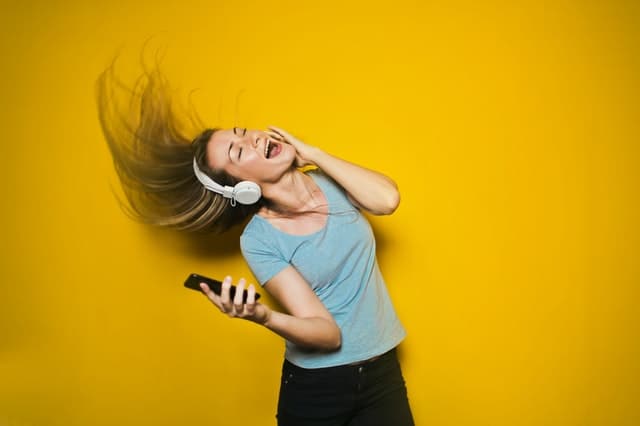 About AT&T
AT&T Inc. operates in the market for local, long-distance, and mobile telephone services in the United States. In that market, this telecom company is the largest provider and supplier of telephony and data transmission services to other, often smaller, telecom companies. The company's headquarters have been located in Dallas, Texas since June 2008.
Company History
The history of AT&T begins in 1879 when Alexander Graham Bell founded the Bell Telephone Company. Together with his father-in-law Gardner Green Hubbard, he obtained the patent for the telephone. In 1885, he founded the American Telephone and Telegraph Company together with his father-in-law. This company acquired the Bell Telephone Company, and became the leading telephone company in the United States. The company was later renamed to AT&T Corporation.
In 1984, AT&T Corporation was forced to split into several smaller regional parts. This breakup broke the company's monopoly. The newly formed regional companies were called Regional Bell Operating Companies, also known as "Baby Bells."
Acquired Companies
Partnership with Apple
In 2007, AT&T entered into a contract with electronics giant Apple. With this contract, AT&T became the exclusive provider of the popular iPhone in the United States.
Failed acquisition of T-Mobile
In March 2011, AT&T announced its intention to acquire T-Mobile USA from Deutsche Telekom for $39 billion in cash and stock. This acquisition would have made AT&T the sole GSM network in the United States. However, the acquisition was blocked by the U.S. Department of Justice.
Acquisition of DIRECTV
The acquisition of DIRECTV was completed in July 2015. With this acquisition, which cost AT&T $49 billion, the company became the largest provider of pay TV. This acquisition reduced AT&T's dependency on revenue from mobile telephony.
Acquisition of Time Warner
In October 2016, AT&T made a bid of approximately $385 billion in cash and stock to acquire the media company Time Warner. Time Warner, now Warner Media, became a division of AT&T in 2018.
Do you think these acquisitions are positive for AT&T's future financial performance? If so, it may be wise to invest in AT&T by buying its shares.
Increase in the number of subscribers
In October 2020, American telecommunications and internet company AT&T announced a significant increase in the number of mobile and HBO subscribers: the company gained five million new mobile subscribers. The number of HBO subscribers from Warner Media increased from 36 million to 38 million in the US, while the global subscriber count reached 75 million.
Is it wise to invest in AT&T stocks?
There are arguments for and against buying AT&T shares. A positive aspect of AT&T's stock is the growing business segment of the company and the new 5G phones being released. With 5G, AT&T may attract new customers or persuade existing customers to opt for more expensive subscriptions.
AT&T is particularly interesting for conservative investors seeking a stock that provides a stable, high dividend. The company has increased its dividend for 25 consecutive years, which makes the stock an attractive choice for building income from investments.
However, there are also risks associated with investing in AT&T. The company faces competition from Verizon and its own streaming platforms are losing customers to the more popular Netflix.
The debts incurred from various acquisitions can make it challenging to sustain a stable dividend. If the company reduces its dividend, it can put pressure on the stock price. Therefore, caution should be exercised when investing in AT&T shares.
Author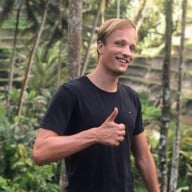 About
When I was 16, I secretly bought my first stock. Since that 'proud moment' I have been managing trading.info for over 10 years. It is my goal to educate people about financial freedom. After my studies business administration and psychology, I decided to put all my time in developing this website. Since I love to travel, I work from all over the world. Click <a href="/about-us/">here</a> to read more about trading.info! Don't hesitate to leave a comment under this article.