How to buy Nike stocks (2023)? – invest in Nike shares
Would you like to invest in Nike stocks? This strong brand is popular worldwide, so an investment in Nike can pay off. In this article, we discuss how to buy Nike shares and you can also find the latest stock price here.
How to buy Nike stocks?
People are becoming increasingly aware of their health. Sports are becoming more and more popular and the number of people looking for good sports shoes will only increase. Do you think Nike can respond well to this increasing demand? Then it may be interesting to invest in Nike by buying the shares.
Curious about where to invest in Nike shares at a low cost? Then take a look at the overview of the best stock brokers:
| Brokers | Benefits | Register |
| --- | --- | --- |
| | Buy Nike without commissions. Your capital is at risk. Other fees may apply. | |
| | Speculate with CFD's on increasing & decreasing prices of Nike! 82% of retail CFD accounts lose money. | |
| | Benefit from low fees, an innovative platform & high security! | |
| | Speculate on price increases and decreases of Nike with a free demo! | |
What is the current stock price of Nike?
Are you curious about the current stock price of Nike? Below you can see a graph of the Nike stock price. With the buy and sell buttons, you can take a position on the company directly.
Company data of Nike
Below you can see the most important company data of Nike.
Analysis of Nike stock
Before you decide whether to buy or sell Nike shares, it is important to analyze the stock first. In the overview below, you can see how Nike has developed over the past period.
Stock prices of the last 5 days
In the table below, you can see the stock prices of Nike from the last 5 days:
What will the Nike stock price do in 2023?
Are you curious about what analysts think Nike will do in 2023 and the years that follow? We have combined the forecasts of analysts using data from Alpha Vantage. Don't forget that this figure is just a prediction of the stock price of Nike and that this prediction may not come true.
Strong brand: The Nike brand is recognized worldwide and has built up a strong reputation.
Diversification: Nike offers various sports-related products, so it is not dependent on one specific product.
Design: Nike is known for its innovative product design, which improves the comfort of its products.
Strong financial position: Nike ahieves solid financial results and is supported by the growth of e-commerce sales.
Collaborations: Nike has entered into collaborations with various large brands. Apple, for example, has developed a chip that works with the sportswear company's shoes.
What risks should you take into account when investing in Nike stocks?
Competition: Nike must constantly compete with other sports brands. When customers switch, Nike can lose its dominant position.
Dependency: Nike relies on global supply chains. Disruptions in the supply chain can put pressure on the company's profitability.
Concentration: Most of Nike's profits come from a few markets, which makes the company dependent on the economic situation in these regions.
Sustainability: Nike has been in the news for concerns about its sustainability. This can harm the company's reputation.
Retail: Nike is still heavily dependent on local stores to sell its products. When stores put pressure on Nike, profit margins may decrease.
What are Nike's biggest competitors?
Under Armour
Puma
Skechers
Reebook International
Future growth for Nike
There are plenty of opportunities for Nike to continue to grow. As an investor, it is wise to keep a close eye on the company's expansion strategy. Emerging markets such as China and India can provide many new customers in the future. Competition is fierce here as well, and Nike will need to work hard to establish a good position in these markets.
Since Nike operates internationally, it is important to keep a close eye on the currency market. The cost for the brand is heavily influenced by currency prices in different regions. Therefore, research the impact of currency markets on Nike's stock price.
Step 1: Research Nike
Nike is a well-known brand that almost everyone knows. I have also worn quite a few pairs of Nike shoes in my life. This is immediately a pitfall for many investors: knowing a brand well is not a good reason to buy the stock. Before investing in Nike, it is important to research whether the company is performing well.
A good way to do this is by delving into the company's annual reports. This form of analysis is also called fundamental analysis. When you conduct fundamental analysis, you research the company's financial position. It is wise to combine as many sources as possible before deciding whether you want to buy the stock.
It is then important to determine how many Nike shares you want to buy. Limiting your risks is important if you want to achieve good results with your investment. Therefore, never invest a large portion of your wealth in one share.
The number of shares you should buy ultimately depends on your personal situation. When investing large amounts, you can take a larger position than when you manage a small portfolio. Decide for yourself how much confidence you have in the company and determine based on that how many Nike shares you want to buy.
Step 3: choose a good broker
It is then important to select a reliable broker. Not every stock broker is equally suitable for trading in Nike shares. When selecting a stock broker, you should mainly pay attention to the costs. When the costs are too high, it becomes difficult to achieve a positive return. Therefore, choose the broker where you can trade in Nike shares at the most advantageous rates.
Do you want to know which brokers are best for investing? In our broker comparison, you can immediately see which parties are best for trading in Nike shares:
Step 4: Buy Nike stocks
When you have done enough research and have devised a strategy, you can place the order on the stock market. You have the choice between a market order and a limit order.
With a market order, you buy the share directly at the best available price at that time. When you trade more actively in Nike shares, it can be smart to use a limit order. You can then determine for yourself at what price you want to buy Nike stocks.
It can be difficult to predict the price of the Nike share well. When you have enough capital, it can be wise to enter in stages. You can then add a fixed amount of Nike shares to your portfolio monthly.
About the company Nike
Nike is known as one of the world's largest sportswear brands. In addition to the Nike brand, the company also owns brands such as Air Jordan, Converse, and Hurley.
The Nike logo, the so-called 'Swoosh', has become one of the most recognizable trademarks over the years. The range of products that Nike has brought to the market consists in particular of sportswear and (sports) shoes.
Markets of Nike
At the time of writing, about two-thirds of total revenue comes from the sale of sports shoes. Most of the products are sold in physical stores, but direct sales via the internet are also increasing.
The United States has been the most important sales market for Nike for years. About half of the revenue the company generates is therefore earned on the other side of the ocean.
Do you think Nike is able to expand its presence on the internet well? Then it may be interesting to consider investing in Nike stocks.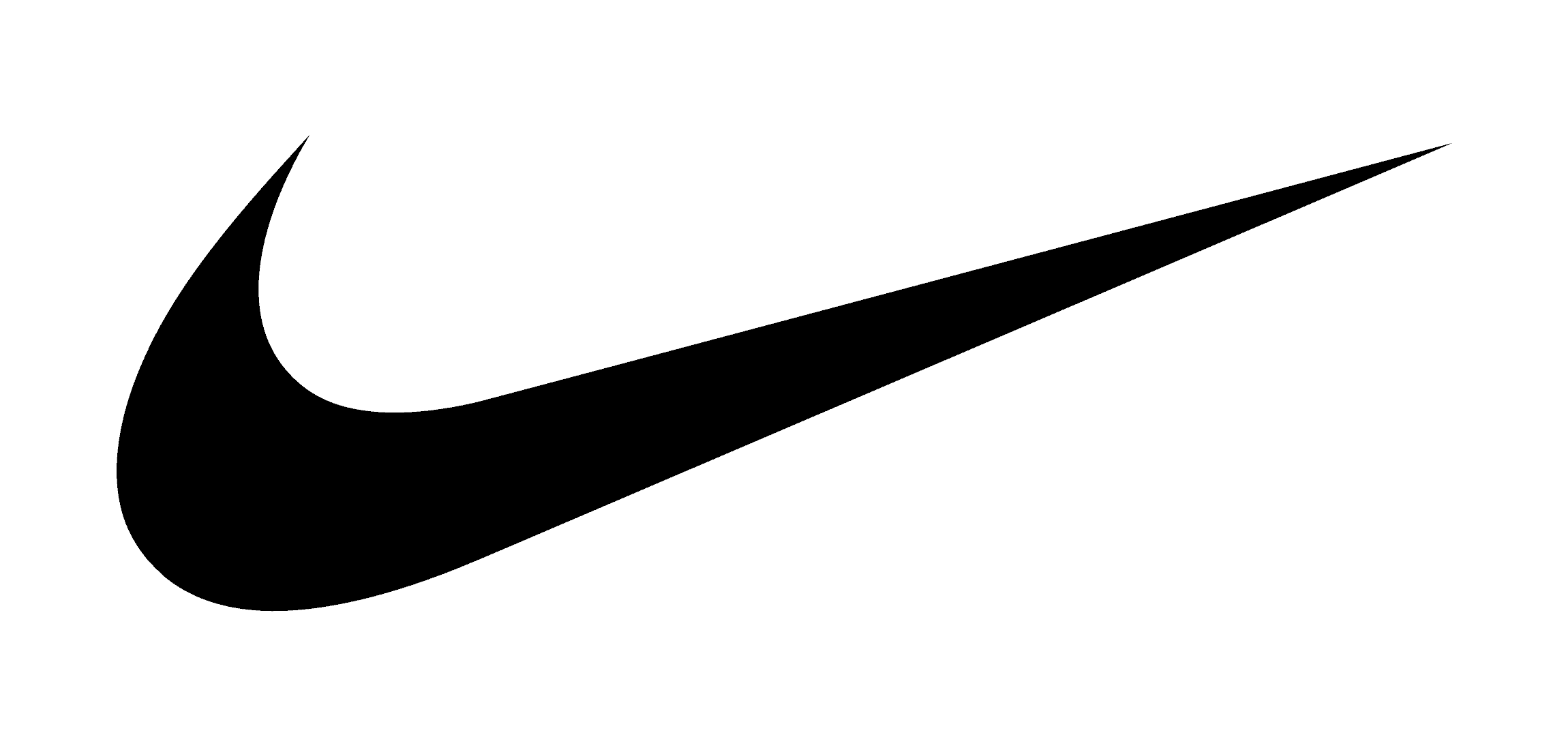 Almost complete outsourcing of production
The production of Nike items is almost completely outsourced. Important countries where the production of Nike items takes place are not only China and Vietnam, but also Turkey, Indonesia, and Thailand.
The history of Nike
Nike was founded by former Olympian Bill Bowerman. He valued quality and today, Nike is still known for using high-quality materials.
The Swoosh, Nike's logo, was designed in 1967 for $35. At first, Nike was only used as the name for the logo, but now the company is also known by this name.
Nike has improved its position worldwide through various acquisitions. For example, Nike purchased Hurley International in 2002. Nike also regularly divests brands, such as Bauer (2008), Umbro (2011), and Cole Haan (2015). It's wise to keep an eye on these developments, as they can affect the stock price.
Is it wise to buy Nike stocks?
It may be interesting to buy Nike stocks, given the strong reputation of the brand. The company is known for producing high-quality shoes, which has made it a leading player. Nike is successful in developing its e-commerce business, which has improved profitability.
At the same time, it's important to keep a close eye on the competition. When customers switch to the competition, the company's market share can decline. Economic conditions can also strongly influence the stock price.
Therefore, always research how Nike is performing before buying stocks. Check whether the risk profile of Nike shares fits within your current investment portfolio.
Author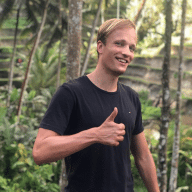 About
When I was 16, I secretly bought my first stock. Since that 'proud moment' I have been managing trading.info for over 10 years. It is my goal to educate people about financial freedom. After my studies business administration and psychology, I decided to put all my time in developing this website. Since I love to travel, I work from all over the world. Click here to read more about trading.info! Don't hesitate to leave a comment under this article.