How to buy Adidas shares (2023)? – invest in Adidas
Do you want to buy Adidas shares? In this article, you will learn how to invest in Adidas stocks  directly. You will also find the latest Adidas stock price in this article.
There are plenty of reasons to be optimistic about the Adidas stock. People are becoming more health-conscious and the company is posting impressive growth figures. You can invest in Adidas stocks by opening an account with a broker. A broker is a party that allows you to buy one or more shares directly.
It is advisable to buy your Adidas shares from a low-cost broker. In the table, you can see an overview of stockbrokers you can use to buy Adidas shares:
| Brokers | Benefits | Register |
| --- | --- | --- |
| | Buy Adidas without commissions. Your capital is at risk. Other fees may apply. | |
| | Speculate with CFD's on increasing & decreasing prices of Adidas! 82% of retail CFD accounts lose money. | |
| | Benefit from low fees, an innovative platform & high security! | |
| | Speculate on price increases and decreases of Adidas with a free demo! | |
You can invest in Adidas with a market order or a limit order. With a market order, you open the position at the current market price. With a limit order, you can set a maximum price you are willing to pay.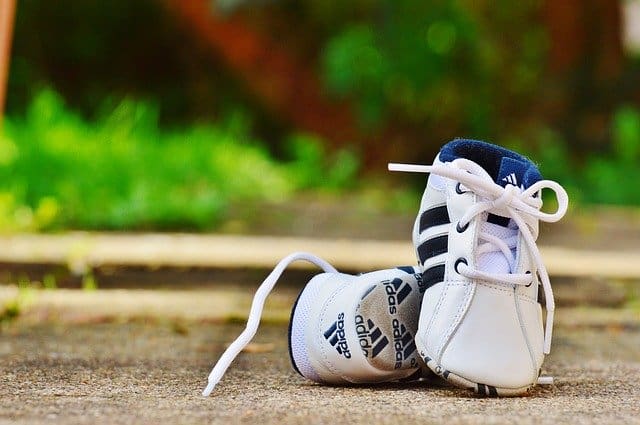 What is the current stock price of Adidas?
Are you curious about the current stock price of Adidas? In the chart below, you can view the price trend of Adidas. Do you want to open an investment position directly? Then use the buttons to open an investment:
Company data of Adidas
Below, you can see the key company data of Adidas.
Stock prices of Adidas of the last 5 days
In the table below, you can see the stock prices of Adidas for the last 5 days:
Why can Adidas be a good investment?
Adidas is trying to increase profitability by expanding its activities in North America. Adidas is also becoming increasingly active in e-commerce, which has significantly increased online sales.
Adidas also delivers its products to customers faster, which reduces the time from production to delivery. This allows Adidas to respond to current trends and beat the competition.
Adidas also enters attractive marketing collaborations. For example, the company set up a collaboration with Beyonce. When celebrities are brought together with the brand, this can tap into a new market segment. All of these can be attractive reasons to consider buying Adidas shares.
Watch out for the competition
It is wise to keep a close eye on the competition. In the past, Adidas has experienced a lot of pressure from Nike, the market leader in sportswear.
Therefore, analyze other sportswear products before buying Adidas shares. Another brand could be a better investment. Please keep in mind that the efficiency with which a company is run is an important factor for the ultimate results.
In the overview below, you can see what Adidas' biggest competitors are:
Puma
Under Armour
VF Corporation
ASICS
The risks of investing in Adidas stocks
Economic situation: Adidas' performance is highly dependent on the economic situation, where inflation, geopolitical events, and interest rates play a determining role.
Dependency on suppliers: Adidas' supply chain is complex, especially in terms of production and raw materials.
Fashion trends: fashion trends determine demand for certain Adidas products.
Competition: competitors can take away Adidas' market share, which can put profitability under pressure.
Open an account with a broker: you need an account with a stockbroker to be able to buy Adidas stocks.
Research the stock: determine how the company Adidas is performing. This allows you to determine if it is currently interesting to buy Adidas stocks.
Deposit money into your account: take the time to activate your investment account & deposit enough money into your account to buy Adidas stocks.
Buy Adidas stocks: select the Adidas stock within the trading platform and enter the amount you want to invest.
Evaluate your investment: regularly compare the performance of your investment with that of other stocks. This allows you to determine if your investment in Adidas stocks is still appealing.
History of Adidas
Adolf Dassler began producing sports shoes in 1920. In 1949, Dassler founded the company Adidas AG. The name of the company was derived from his nickname Adi.
In 1954, Adidas supplied sports shoes to the German national team. The sports shoes had interchangeable studs, which was revolutionary for that time.
The company Adidas also owns the brands Reebok and TaylorMade. The headquarters of Adidas is located in Herzogenaurach, Bavaria.
Rivalry between Adidas and Puma
Adolf Dassler and his brother Rudolf Dassler had a disagreement. Rudolf left the company and founded the company Puma.
In the 1970s, a rivalry emerged between both brands. Adidas was then a sponsor of the Dutch national football team. Puma had a contract with Cruyff at the time. Cruyff was not allowed to play in Adidas attire by Puma. If he did, the contract would be terminated. Adidas did not allow Cruyff to play in Puma shoes. If he did, Adidas would stop sponsoring the Dutch national team.
This issue was resolved by letting Cruyff play in a shirt with two stripes.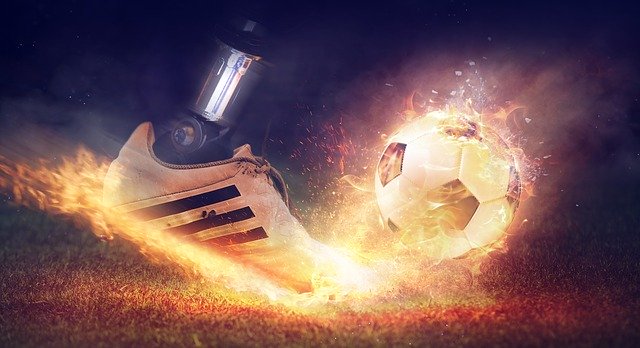 Acquisition of other companies
In 1997, Adidas acquired the Salomon Group, a company that produced winter sports and golf equipment under the brand Taylormade. After the merger, the company's name was changed to Salomon-Adidas. The purchased winter sports division turned out to be unprofitable and was sold to the Finnish company Amer Sports in 2005. However, the TaylorMade brand remained part of Adidas.
In 2006, Reebok was acquired. This acquisition strengthened the company's position in the global sportswear market. That year, the company also regained its original name Adidas AG. The sale of Reebok products accounts for 10% of the company's revenue.
Adidas Clothing Lines
The Adidas brand has three clothing lines:
Adidas Originals features the trefoil logo, introduced in 1972. It is a clothing line with classic items designed for everyday wear.
The Adidas Performance line features the well-known three diagonal stripes logo, introduced in 1996. This line includes all modern sportswear.
Adidas Neo is designed for younger athletes.
If you want to know how Adidas stock will perform in the future, it is wise to keep an eye on how people react to the new clothing that the company brings to the market. If people are excited about new clothing items, sales can increase. This can increase the profitability of Adidas, which makes it more interesting to buy Adidas stocks.
Adidas Shoes and the 3D Printer
Adidas uses a 3D printer to bring new shoes to the market. 3D printing makes it possible to customize shoe soles to the athlete's weight and running style, among other things. Adidas' innovation is called FutureCraft 3D.
If you think this innovation will strengthen Adidas' position in the sportswear market, you could consider buying Adidas stocks.
Should you buy Adidas stocks?
Whether it is wise to buy Adidas stocks depends on your personal financial situation. Adidas is a well-known sports brand that has built a strong reputation worldwide. However, the competition is fierce, which means Adidas must defend its position with clever marketing campaigns.
Before investing in Adidas shares, research how the company performs compared to its competitors. This allows you to determine if Adidas is an interesting investment for you.
Author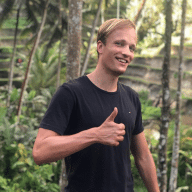 About
When I was 16, I secretly bought my first stock. Since that 'proud moment' I have been managing trading.info for over 10 years. It is my goal to educate people about financial freedom. After my studies business administration and psychology, I decided to put all my time in developing this website. Since I love to travel, I work from all over the world. Click here to read more about trading.info! Don't hesitate to leave a comment under this article.