How to invest in NASDAQ (2023)? – NASDAQ stocks & ETF's
Do you want to invest in the NASDAQ? The NASDAQ is known as America's technology index! Investments in the NASDAQ can pay off well. In this article, we will look at how and where you can buy the best NASDAQ stocks.
How to Invest in the NASDAQ Index?
Investing in the NASDAQ with an ETF
You can choose to invest directly in the NASDAQ index by investing in the NASDAQ Composite index, which contains the 100 largest companies listed on the NASDAQ.
The NASDAQ index is very popular among investors. This popularity is caused by the solid profit figures generated by the technology companies that belong to the NASDAQ stock exchange. Moreover, if the companies on the exchange perform well, you will achieve good results.
You can invest directly in the NASDAQ with the help of an ETF. An ETF is an index fund that tries to track the index as precisely as possible. When you invest a regular amount in an ETF on the NASDAQ, you can benefit from the long-term price developments. In the overview below, you can see directly at which brokers you can trade in NASDAQ ETFs:

| Brokers | Benefits | Register |
| --- | --- | --- |
| | Buy without commissions. Your capital is at risk. Other fees may apply. | |
| | Speculate with CFD's on increasing & decreasing prices of ! 82% of retail CFD accounts lose money. | |
| | Benefit from low fees, an innovative platform & high security! | |
| | Speculate on price increases and decreases of with a free demo! | |
You can invest in the NASDAQ by buying one of the following NASDAQ ETFs:
iShares NASDA 100 UCITS with 0.33% management fees
Investco EQQQ NASDAQ-100 UCITS with 0.3% management fees
Actively Speculating on the NASDAQ Price Trend
You can actively speculate on the price trend of the NASDAQ: this is also called day trading. Speculation often happens through a derivative, which makes it possible to:
Speculate on rising and falling NASDAQ prices
Use leverage to speculate with a larger amount of money
Keep in mind that active speculation on the NASDAQ is riskier. Use the button below to try active speculation for free with a demo:
How to Buy NASDAQ Stocks?
You can also choose to invest in individual stocks listed on the NASDAQ. It is important to conduct sufficient research as stock market prices can quickly rise and fall.
When selecting NASDAQ shares, you can pay attention to the following factors:
What is the stock trading at in terms of price-to-earnings ratio?
Does the company have a good plan for the future?
Does the company face any competition?
What is the economic climate like?
Do you want to know with which brokers you can invest in NASDAQ stocks? Click here to compare the best stockbrokers.
What are the Benefits of Investing in the NASDAQ?
Diversification: when you invest in the NASDAQ, you apply a higher level of risk diversification than when you buy individual stocks.
Costs: investing in an index is relatively inexpensive, since you pay low annual management fees on your investments.
Innovation: companies within the NASDAQ are above average innovative. As a result, you can achieve a higher return in the long run.
Effortless: you can invest regularly without any effort. All you have to do is deposit a monthly amount of money.
What are the Disadvantages of Investing in the NASDAQ?
Limited Diversification: with the NASDAQ, you do not invest in all sectors, which means the diversification is not perfect.
Control: when you invest in the NASDAQ, you have no control over your individual investments.
Dollar: the exchange rate of the dollar has a significant impact on your final result.
How Do You Buy a NASDAQ ETF?
Before you can buy a NASDAQ ETF, you need to open an account with a broker. You also need to deposit enough money into your account to buy at least one NASDAQ ETF. In this short instruction, we will show you how to buy a NASDAQ ETF with eTroro.
In the search bar, you can enter NASDAQ. Then select the NASDAQ ETF you want to buy and click on the green TRADE button.
In the order screen, you can fill in the most important details. This includes the amount you would like to invest and the type of order you intend to use. With a market order, you buy the NASDAQ ETF directly at the available price, and with a limit order, you specify a specific price at which you want to buy the ETF.

What is the NASDAQ stock exchange?
The abbreviation NASDAQ stands for National Association of Securities Dealers Automated Quotations. This is quite a mouthful, which is why everyone actually refers to it as NASDAQ or US Tech 100.
NASDAQ is an American stock exchange which is known for its technology stocks. The exchange has been in existence since 1967 and has lower admission requirements than many other American stock exchanges. This is why many new companies have their IPO on NASDAQ.
Most stocks listed on the NASDAQ, are technology stocks. However, the stock offering becomes more extensive: within NASDAQ, you can also find many companies active in biotechnology.
What is the NASDAQ index?
The NASDAQ index is an index based on the NASDAQ stock exchange. Its goal is to track the price development of NASDAQ as closely as possible.
The NASDAQ-100 index is the most well-known index. This index only contains the largest 100 funds listed on the index. You can invest in this index yourself by using ETFs.
There are no financial stocks included in the NASDAQ Composite index. The financial stocks are included in a separate index, namely the Nasdaq Financial-100.
Price development of NASDAQ
The value of NASDAQ has declined by more than 80% in the past: this happened after the terrorist attack on the World Trade Center and the bursting of the dot-com bubble. The credit crisis also caused a sharp decline in the NASDAQ price.
Despite these significant drops in the past, NASDAQ has shown a significant long-term increase. In 1995, the value of the index was approximately $450, while at the end of 2021, it was over $16,000! If you had invested regularly, NASDAQ would have given you a solid return.
Do you want to calculate how much wealth you can build by investing regularly? Then try this tool!
Which stocks can you invest in on the NASDAQ stock exchange?
You may be wondering which stocks are listed on the NASDAQ. Well-known companies listed on NASDAQ include:
If you buy a share of Netflix and the company makes a profit, you as a shareholder will benefit from this. And if your share becomes more valuable after a few weeks, months, or years, you can choose to sell the share at a profit.
What is the current price of the NASDAQ?
Are you curious about the price development of NASDAQ? In the chart below, you can see at what price you can directly buy or sell a CFD on NASDAQ.
Limited diversification within the index
Many people believe that investing in NASDAQ provides a solid level of diversification. For most people, it is certainly true that an investment in NASDAQ is more stable than randomly buying stocks. However, it is important to investigate the content of the instrument in which you invest in NASDAQ.
For example, within NASDAQ 100, you can see that the three largest stocks comprise a large part of the index. Apple, Amazon, and Microsoft account for more than 30 percent of the value of the index. If you add Facebook, Alphabet, and Tesla to the list, you already have half of the index, which means your level of risk diversification will often be disappointing when you invest in NASDAQ. If these stocks do not perform well, the return on your investment will almost certainly disappoint.
It is therefore critical to investigate which shares are included in an index. Determine the weight of individual stocks: this allows you to determine whether the index helps you achieve good risk diversification. If certain stocks maintain a dominant position, it is important to investigate those companies.
Is it wise to invest in NASDAQ?
Whether it is wise to invest in NASDAQ is always a personal consideration. I see NASDAQ as the index of the future. The companies that are doing well today (companies like Apple and Amazon) are all technology companies. Within NASDAQ, you can find many other innovative companies that develop new technologies such as 3D printing or electric driving.
However, you need a lot of patience. You can see that the prices of innovative companies often move more strongly, both up and down. A large part of the companies on NASDAQ will probably not survive, but these losses can be offset by the enormous profits of a few successes.
By investing in NASDAQ for the long term, you can benefit from these new technologies. Of course, if you manage to find that one successful company, you can achieve an even higher return. However, the chances of this are small, and by investing in an index, you decrease your investing risk.
Author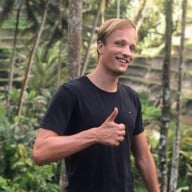 About
When I was 16, I secretly bought my first stock. Since that 'proud moment' I have been managing trading.info for over 10 years. It is my goal to educate people about financial freedom. After my studies business administration and psychology, I decided to put all my time in developing this website. Since I love to travel, I work from all over the world. Click <a href="/about-us/">here</a> to read more about trading.info! Don't hesitate to leave a comment under this article.