How to invest in Bilibili shares (2023)? Analysis & stock price
More and more people are wondering how to buy Bilibili shares. In this article, I discuss whether it is wise to buy these Bilibili stocks.
How to buy Bilibili stocks?
You can buy Chinese shares like Bilibili with an online stockbroker. In the overview below, you can immediately see at which brokers you can buy Bilibili shares:
| Brokers | Benefits | Register |
| --- | --- | --- |
| | Buy Bilibili without commissions. Your capital is at risk. Other fees may apply. | |
| | Speculate with CFD's on increasing & decreasing prices of Bilibili! 82% of retail CFD accounts lose money. | |
| | Benefit from low fees, an innovative platform & high security! | |
| | Speculate on price increases and decreases of Bilibili with a free demo! | |
Bilibili is traded on the Nasdaq under the ticker BILI and on the SEHK as 9626.
Are you curious about Bilibili's share price? In the chart below, you can immediately see how the share has performed over the past period. Using the buttons, you can invest in the company right away.
Bilibili company data
Below you can see the main company data of Bilibili.
Analysis of Bilibili
Before you decide whether to buy or sell Bilibili, it is important to analyse the stock properly. The chart below shows how Bilibili has developed over the past period.
Stock market prices of the last 5 days
In the table below, you can see Bilibili's share prices for the last 5 days:
Wondering what analysts think Bilibili will do in 2023 and beyond? We have combined analysts' forecasts using Alpha Vantage data. Remember that this figure is just a prediction about Bilibili's share price performance, there are never any guarantees. So make sure to always do your research!
Strong position: Bilibili has built a strong position within China's online entertainment industry. The company offers music, gaming, and anime.
Financially favourable: Bilibili has a positive cash flow and a high annual turnover.
Expansion: Bilibili plans to expand its business activities outside China. Bilibili is searching for opportunities in Japan and the United States, among others.
High user engagement: Bilibili's users are highly engaged within the platform and regularly create & share new content.
Collaborations: the company has collaborated with major brands such as Durex and Xiaomi in the past. Such collaborations can be very profitable for Bilibili.
What are the risks of investing in Bilibili?
Regulation: investing in China always carries risks. The Chinese government recently introduced stricter regulations for the entertainment industry.
Limited market: at the time of writing, Bilibili makes most of its profits in China.
Strong competition: the online entertainment industry is competitive. The company experiences a lot of competition from players such as Tencent and iQiyi.
Dependent: Bilibili is dependent on a small group that provides a lot of content within the platform. If these providers switch to another platform, it could have a negative impact on the company's share price.
How to invest in Bilibili?
You need an account with a reliable broker to buy and sell Bilibili shares. Opening a free demo is no problem with most stockbrokers.
Once you have an account, you can start trading Bilibili shares. However, it is advisable to follow the latest market developments. This prevents you from losing money with your Bilibili shares.
About Bilibili
Bilibili is a Chinese online entertainment company founded in 2009. The company offers anime, gaming and music, and has a loyal group of users in China.
The company was recently rocked by the death of a content moderator because of its 996 work schedule. Employees are expected to work six days a week from 9am to 9pm.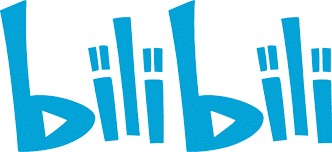 Whether you should buy Bilibili shares is ultimately be up to you. By investing in Bilibili, you capitalize on the growing entertainment sector within China. However, it is important to monitor the increased regulation by the Chinese government. It is also essential to keep an eye on Bilibili's competition, as users can easily switch to a competitor.
Author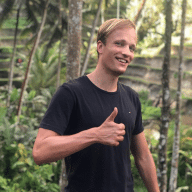 About
When I was 16, I secretly bought my first stock. Since that 'proud moment' I have been managing trading.info for over 10 years. It is my goal to educate people about financial freedom. After my studies business administration and psychology, I decided to put all my time in developing this website. Since I love to travel, I work from all over the world. Click here to read more about trading.info! Don't hesitate to leave a comment under this article.