How to buy KFC shares (2023)? – invest in Yum! Brands
KFC is a popular fast food brand with over 20,000 locations. However, it is not directly possible to invest in KFC shares as KFC is part of Yum! Brands, which also includes the Pizza Hut and Taco Bell chains.
Do you want to invest in KFC by buying Yum! Brands stocks? In this article, you can read everything you need to know about buying KFC shares. You can also find the latest stock price of Yum! Brands on this page.
As mentioned earlier, you cannot directly invest in KFC shares. However, you can buy Yum! Brands shares, which also makes you a part-owner of Pizza Hut and Taco Bell. Therefore, it is recommended to research all of these chains before buying Yum! Brands shares.
Buying Yum! Brands shares can be a good investment. The fast food chain, like McDonald's, operates according to the franchise concept. This limits the risks for the company while allowing for rapid expansion.
Take a look at the various brokers you can use to invest in Yum! Brands stocks:
| Brokers | Benefits | Register |
| --- | --- | --- |
| | Buy KFC without commissions. Your capital is at risk. Other fees may apply. | |
| | Speculate with CFD's on increasing & decreasing prices of KFC! 82% of retail CFD accounts lose money. | |
| | Benefit from low fees, an innovative platform & high security! | |
| | Speculate on price increases and decreases of KFC with a free demo! | |
What is the stock price of KFC or Yum! Brands?
Are you curious about the performance of KFC ? Take a look at the stock price of Yum! Brands directly! You can open an investment at any time by using the buttons.
Company information of KFC
Below you can find the most important company information of Yum! Brands.
Before deciding whether to buy or sell KFC shares, it is essential to analyze the stock thoroughly. In the overview below, you can see how Yum! Brands developed over the past period.
Stock prices of KFC over the last 5 days
In the table below, you can see the stock prices of Yum! Brands over the last 5 days:
What is the stock performance of KFC in 2023?
Are you curious about what analysts think KFC will do in 2023 and the years to come? With the help of Alpha Vantage data, we have combined analysts' forecasts. Remember that this figure is just a prediction about KFC's price trend and this prediction does not necessarily have to come true.
Strong brand: KFC is a globally recognized brand and operates in over 140 countries. This reduces the risk of investing in KFC, as the company generates income from different countries.
Innovation: KFC is known for its innovation. For example, the company introduced the double down sandwich, which replaced bread with chicken.
Franchise: KFC operates on a franchise model, which allows the company to expand quickly and generate income at lower risks.
Strong financial position: Yum! Brands, the company that operates KFC, has a strong financial position, which enables it to generate significant value for shareholders.
The risks of investing in KFC stocks
Dependency: KFC is heavily dependent on consumer spending for its success.
Competition: the fast food industry is highly competitive, which means KFC could lose market share to the competition.
Franchise dependency: as KFC primarily works with franchisees, the company is dependent on the performance of third parties.
Health concerns: people increasingly pay attention to their health. If more people give up fast food, KFC's market share may decline.
Who are KFC's competitors?
Burger King
Subway
Domino's Pizza
Pizza Hut
You can invest in KFC stocks through an online broker. Take the time to compare various stockbrokers.
After you opened a stockbroker account, you can buy KFC shares directly. To buy KFC stocks, navigate to the Yum! Brands stock within the investment platform and enter the amount you want to invest.
You can then use two types of orders:
Market order: with a market order, you buy KFC shares directly at the prevailing price.
Limit order: with a limit order, you buy KFC shares at a maximum price.
About the company KFC
Fast food chain KFC Corporation (Kentucky Fried Chicken) sells fast food with chicken as the main ingredient. KFC was founded by Harland David Sanders in 1952.
As early as 1940, Sanders developed a new recipe for preparing chicken. Thanks to this new recipe, the chicken could be prepared quickly, which contributed to the company's enormous success. Branches of this company can be found in more than 100 countries, but the headquarters are still located in Kentucky.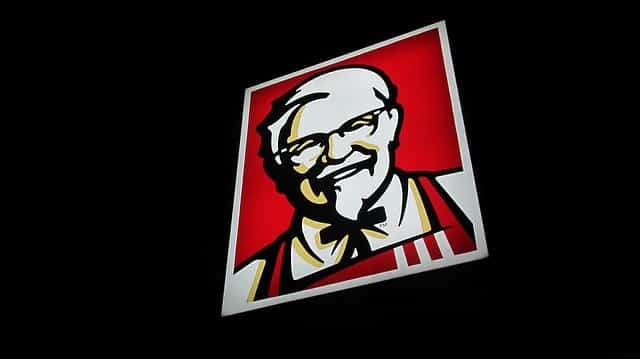 Criticism from animal rights organization PETA
Animal rights organization PETA claims that chickens are treated inhumanely by KFC's suppliers. The chickens are kept in small spaces, treated unsanitary, and dying chickens are kept alive with antibiotics. Additionally, the chickens are allegedly boiled alive.
Initially, KFC denied the accusations, but in 2003, the company accepted PETA's proposal to improve the chickens' living conditions. However, according to PETA, nothing has changed since then.
People increasingly value companies that operate in a socially responsible manner, and KFC is no exception. Therefore, it may be wise to be cautious about investing in Yum! Brands. If investors abandon the company due to its inhumane practices, the stock price could plummet.
Criticism from Other Organizations
According to Greenpeace America, KFC has destroyed parts of the Amazon rainforest for their restaurants.
According to Wakker Dier, KFC is one of the fast-food chains that uses factory-farmed chickens. They are trying to persuade the company to stop using these chickens with a video called "Detonate the KFC bucket".
Hundreds of People Get Sick After Visiting a KFC Restaurant
In February 2019, hundreds of Mongolians fell ill after visiting a KFC restaurant in the capital city of Ulaanbaatar. They experienced stomach problems and diarrhoea, and more than forty people had to be hospitalized.
According to the health service, contaminated water and soda were the cause of these health issues. Their investigation revealed that the KFC restaurant had seriously violated hygiene rules and was held liable for the outbreak. News like this can put pressure on the Yum! Brands stock price.
Test with Vegan Chicken Nuggets
On August 27, 2019, a KFC restaurant in the United States conducted a test with vegan chicken nuggets. Customers received a free portion of vegan chicken nuggets with their order.
Do you think this development can contribute to building a greener image for KFC? If so, it may be interesting to buy KFC stock.
Should you buy KFC Stock?
Whether investing in KFC through Yum! Brands is attractive, depends on your personal financial situation. Take the time to compare the strengths and weaknesses of KFC stock before making a decision.
One positive aspect is that KFC is active internationally, and the brand is quickly recognized worldwide. Additionally, the franchise concept is attractive because the risks are largely in the hands of third parties.
However, it is important to keep an eye on the popularity of fast food. In the Western world, the focus on healthy eating increases. However, KFC can still grow significantly by establishing a position in new markets. Don't forget to compare KFC with its competitors to determine if the company can maintain its strong position.
Author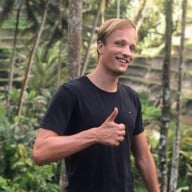 About
When I was 16, I secretly bought my first stock. Since that 'proud moment' I have been managing trading.info for over 10 years. It is my goal to educate people about financial freedom. After my studies business administration and psychology, I decided to put all my time in developing this website. Since I love to travel, I work from all over the world. Click <a href="/about-us/">here</a> to read more about trading.info! Don't hesitate to leave a comment under this article.