How to buy NIO stocks (2023)? – invest in NIO shares
NIO is a Chinese producer of electric cars, also known as the "Tesla killer". Discover how to buy NIO shares and compare the strengths and weaknesses of NIO. In this article you can read everything you need to know before investing in NIO stocks!
Do you have confidence that NIO will beat Tesla? The market for electric cars is enormous and is expected to grow significantly in the future. Therefore, it can be very interesting to invest in a company like NIO. In the overview below you can compare brokers buy NIO stocks with:
| Brokers | Benefits | Register |
| --- | --- | --- |
| | Buy NIO without commissions. Your capital is at risk. Other fees may apply. | |
| | Speculate with CFD's on increasing & decreasing prices of NIO! 82% of retail CFD accounts lose money. | |
| | Benefit from low fees, an innovative platform & high security! | |
| | Speculate on price increases and decreases of NIO with a free demo! | |
What is the current stock price of NIO?
Are you curious about the current stock price of NIO? In the graph below you can see the current price of NIO's stock. You can also use the buttons to open a position:
Company information of NIO
Below you can find the most important company information of NIO.
Before deciding whether to buy or sell NIO stocks, it is important to analyze the stock thoroughly. In the overview below, you can see how NIO has performed in recent times.
Stock prices of the last 5 days
In the table below you can see the stock prices of NIO for the last 5 days:
What does the NIO stock price do in 2023?
Are you curious about what analysts think NIO will do in 2023 and the following years? We have combined the forecasts of analysts with the data from Alpha Vantage. Keep in mind that this number is only a prediction of the stock price of NIO and that this prediction does not have to come true.
Growth potential: the market for electric cars has a lot of potential. For example, in Europe, everyone will be required to drive electric cars in the future.
High-quality products: NIO's cars have a good reputation and are also cheaper than Tesla.
Strong market: NIO is active in China, where an increasing middle class can afford the cars NIO produces.
Innovation: NIO constantly innovates. For example, the company is working on autonomous driving and batteries that can be swapped.
What are the risks of investing in NIO stocks?
Dependency on the Chinese market: all sales take place in China, which makes NIO heavily dependent on the economic situation in this country.
Intense competition: both new and existing players compete for market share in the electric vehicle market.
Supply chain risk: NIO is heavily dependent on its suppliers, and problems in the supply chain can halt the company's production.
Profitability: despite decent growth figures, NIO is still not profitable.
The biggest competitors of NIO
Tesla: Tesla is the most well-known producer of electric vehicles. Due to its strong reputation, it is difficult for NIO to catch up.
BYD: this is a Chinese producer of new battery technology which focuses strongly on innovation.
Volkswagen: this large car brand also plans to release electric cars in the coming years.
General Motors: General Motors is also releasing electric cars, which makes it a strong competitor of NIO.
Rivian: this American producer of electric vehicles has also received investments from Amazon and Ford.
The stock performance of NIO
The stock performance of NIO shares is very volatile. During the electric driving hype in the period from 2020 to 2021, the stock price increased by a factor of 25.
After interest rates rose and things didn't go as well, the stock price plummeted by more than 80%. Active investors can respond to such strong fluctuations. If you want to invest in NIO for the long term, the entry point is clearly very important.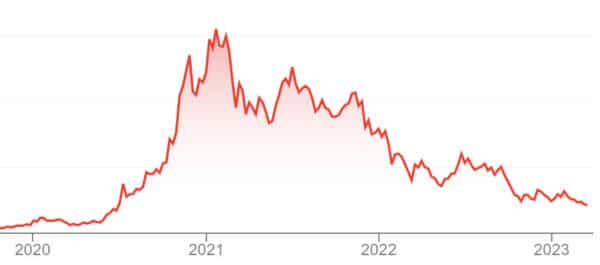 Step 1: You first need an account with a reliable stock broker. You can compare the best options on this page.
Step 2: Activate your account by uploading a copy of your passport and address. You can then deposit money directly from your bank account to the stock broker.
Step 3: Select the NIO stock and then enter the amount you want to invest. You can then send the order directly to the stock exchange. Don't forget to regularly review your investments: you can sell your shares at any time.
About the Chinese startup NIO
NIO is one of the first Chinese startups that focuses on electric cars. The company was originally called Next Car when it was founded in 2014, but was later changed to NIO. The company was founded by Chinese entrepreneur Bin Li and is headquartered in Shanghai.
With the arrival of NIO, the Chinese government wants to reduce foreign oil imports. Additionally, NIO can contribute to improving the air quality in China.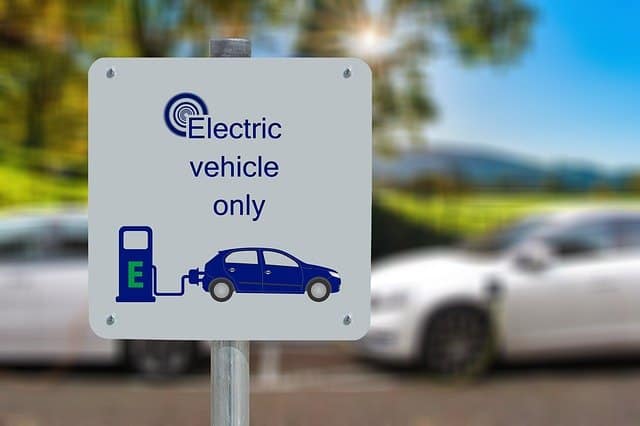 What does NIO want to achieve?
NIO produces smart electric vehicles in which artificial intelligence plays an important role. The company aims to produce self-driving cars in the future.
NIO wants to bring affordable cars to the market and distribute them worldwide.
The company also wants to make money by selling Power Home: charging stations for people's homes.
In addition, NIO also sells additional services such as selling insurance for electric cars.
Is NIO a Tesla killer?
It is a bit premature to call NIO a Tesla killer. At present (2023), Tesla is the most well-known and popular electric car. NIO is still working to gain market share. Even if NIO succeeds in gaining a larger market share, the market is large enough for Tesla to continue to exist.
Do you think NIO will be a serious competitor to Tesla in the future? Then it may be interesting to buy NIO shares. Keep the risks in mind, however: the stock has fallen more than 80% in a short period of time in the past.
There are several arguments for and against buying NIO shares. Before investing in NIO, it can be wise to analyze the car market. When the economy performs well and people are buying more cars, this has a positive effect on the company's results.
Even more important are the developments and innovations released by the company. Good news about new prototypes can give the NIO stock a significant boost. Compare the products with those of the competition from similar car manufacturers to determine if NIO can keep up.
Before investing in NIO shares, it is important to consider whether the current price level is realistic. In 2020, electric driving was quite a hype: the stock price of the Chinese NIO became 25 times more valuable in a few months time. With these types of huge increases, there is often a considerable correction in the future.
It is also important to analyze the Chinese market well. The domestic market has had a difficult period, and the company receives fewer subsidies. The company is not yet profitable and will need new financing in the future. This makes an investment in NIO stocks risky.
Author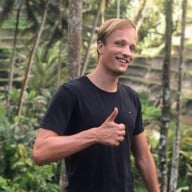 About
When I was 16, I secretly bought my first stock. Since that 'proud moment' I have been managing trading.info for over 10 years. It is my goal to educate people about financial freedom. After my studies business administration and psychology, I decided to put all my time in developing this website. Since I love to travel, I work from all over the world. Click <a href="/about-us/">here</a> to read more about trading.info! Don't hesitate to leave a comment under this article.