How to buy HTC shares (2023)? – Invest in HTC stocks
HTC was once a major and popular producer of phones. Nowadays, they are struggling to keep up with major competitors such as Apple and Samsung. However, they hope to compete with the big phone brands again in the future. Do you think they can claim their position? Then it may be attractive to buy HTC stocks. In this article, we'll discuss how to invest in HTC shares.
How to buy HTC stocks?
If you have confidence that HTC can regain a strong position among other phone producers, it may be interesting to invest in HTC by buying shares.
Curious where to buy HTC stocks? Have a look at the overview of the best brokers:
| Brokers | Benefits | Register |
| --- | --- | --- |
| | Buy without commissions. Your capital is at risk. Other fees may apply. | |
| | Speculate with CFD's on increasing & decreasing prices of ! 82% of retail CFD accounts lose money. | |
| | Benefit from low fees, an innovative platform & high security! | |
| | Speculate on price increases and decreases of with a free demo! | |
When buying a stock for the long term, timing is important. Some investors choose to buy all the shares at once. However, it is often smarter to buy HTC stocks at multiple moments: this strategy is called dollar cost averaging.
Well-known brand: HTC is a well-known brand with loyal customers.
Innovation: HTC regularly brings innovative features to the market, such as a dual-camera setup.
Diversification: HTC is exploring blockchain and IoT, which could yield more in the future.
Strong patents: The company has strong patents, which allows it to maintain a competitive advantage.
What are the risks of HTC stocks?
Declining market share: Due to the competition of other smartphone products, HTC has lost a strong market share.
Financial performance: Financial performance is declining. Therefore, research what the outlook for the future is as an investor.
Smartphones: HTC is primarily dependent on the smartphone world for its revenue.
Limited marketing: HTC's marketing is mediocre, and the company is barely available in major markets such as China.
About the company HTC
The Taiwanese company HTC was founded in 1997. The letters HTC stand for Hightech Computer Corporation. This company started in 1997 with designing and producing laptops. Initially, the company produced smartphones that were mainly based on Windows Mobile.
As a co-founder of the Open Handset Alliance, the company focused on developing the Android operating system for smartphones. The HTC Dream, launched by the company, was the first smartphone with the Android operating system. The headquarters of HTC are located in Xindian, New Taipei City.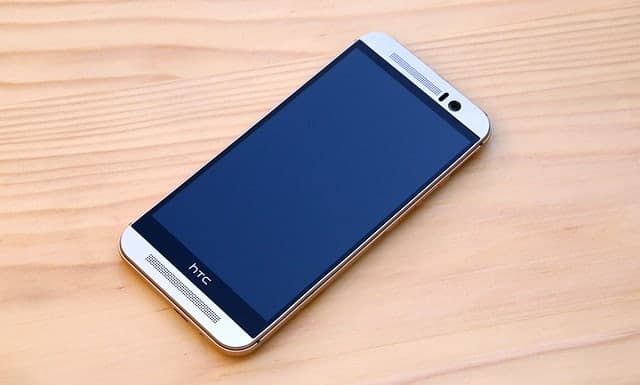 At first, HTC was a successful supplier of smartphones. The competition from companies such as Apple Inc. and Samsung Electronics did not bode well for HTC's market share.
In April 2015, its market share was only 7.2%. The two dominant smartphone sellers, Apple and Samsung, each had a market share of around 18% at that time and HTC suffered consecutive net losses.
New developments within HTC
In 2015, the company decided to produce a greater variety of products. Together with Valve Corporation, HTC developed the HTC Vive, which is a virtual reality headset. With this headset, which uses room-scale tracking technology, the user can move in 3D spaces. With motion-controlled handheld controllers, the user can interact with the environment. In April 2016, the first consumer version of this headset was launched on the market.
HTC also continues to produce its own smartphones. In the future, the company will increasingly focus on the Internet of Things and virtual reality. Do you think the company will achieve successful results with this in the future? Then it may be wise to buy HTC shares.
Acquisition of personnel and licences by Google
In 2017, Google announced the acquisition of approximately half of the 4,000 employees of HTC who worked in the design and research departments of the company. Google also acquired licences from HTC.
Among the acquired employees were those involved in the Pixel smartphone produced by HTC for Google. With this purchase, which was completed in January 2018, Google strengthened its hardware activities.
HTC wants to return to the higher-end segment of the smartphone market
In 2019, HTC announced that it would like to bring high-quality phones back to the market. Currently, HTC only produces phones for the lower and middle segments.
HTC has not done anything innovative in the smartphone market recently. Moreover, as noted earlier, half of the company's former smartphone team now works at Google.
Do you think HTC will succeed in returning to the higher-end segment of smartphones? Then it may be interesting to invest in HTC shares.
HTC is a high-risk stock: the company is surpassed by competition on all sides. Therefore, it is important to conduct thorough research on the latest developments at HTC before deciding to buy the stocks. It is also essential to investigate whether HTC fits within your investment portfolio.
Author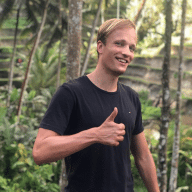 About
When I was 16, I secretly bought my first stock. Since that 'proud moment' I have been managing trading.info for over 10 years. It is my goal to educate people about financial freedom. After my studies business administration and psychology, I decided to put all my time in developing this website. Since I love to travel, I work from all over the world. Click here to read more about trading.info! Don't hesitate to leave a comment under this article.