How to buy Bank of China shares (2023)? – how to invest?
Are you considering buying Bank of China shares? In this article, you can learn how to invest in this company. You can also check the current stock price of Bank of China here.
It is also possible for foreigners to buy Bank of China shares. However, it requires a workaround as you cannot purchase shares on Chinese stock exchanges. You can buy shares on the Hong Kong Stock Exchange, which is accessible to investors from all countries.
Investing in Bank of China can be profitable as it is a bank located in one of the fastest-growing economic regions in the world. You can directly invest in Bank of China shares with the following brokers:

| Brokers | Benefits | Register |
| --- | --- | --- |
| | Buy without commissions. Your capital is at risk. Other fees may apply. | |
| | Speculate with CFD's on increasing & decreasing prices of ! 82% of retail CFD accounts lose money. | |
| | Benefit from low fees, an innovative platform & high security! | |
| | Speculate on price increases and decreases of with a free demo! | |
China
What is the current stock price of Bank of China?
When investing, it is important to keep an eye on the stock price of Bank of China. In this chart, you can see the CFD price of the stock. You can use the buttons to open an investment in the stock.
Why is investing in Bank of China interesting?
Strong market position: Bank of China is one of the largest banks in the world, making it an interesting investment.
Diversification: Bank of China is involved in various financial services, including insurance, asset management, and investment banking.
International presence: The bank has also established a strong position in Asia.
Government support: Bank of China is owned by the Chinese government, which provides it with support from the political elite.
What are the biggest risks of investing in Bank of China?
Competition: The bank has to compete with other large Chinese banks.
Limited recognition: Bank of China is not well known outside of China, resulting in limited investor attraction.
Dependence on the Chinese market: The bank heavily relies on the Chinese market for its revenue.
Uncertainty: The regulations in China can change significantly, which can have a negative impact on investors.
Who are the biggest competitors of Bank of China?
About Bank of China
The bank was founded to replace the Imperial Bank of China, which served as the Central Bank until 1948. Of the four major banks in China, Bank of China has the most international contacts.
The bank offers a wide range of banking services to primarily corporate clients, as well as individual clients. Its headquarters are located in Beijing.
History of Bank of China
Since 1912, this bank has played a significant role in China's trade with other countries. After 1949, Bank of China was responsible for foreign exchange trading.
Even after 1949, the bank played a supporting role in Chinese companies' trade with foreign parties. The bank came under state ownership in 1994 and became a commercial organization. Since August 2004, the bank has been a joint-stock company.
Initially, the state held all the shares. In June 2006, the bank's shares were listed on the Hong Kong Stock Exchange. In July 2006, the bank was listed on the Shanghai Stock Exchange.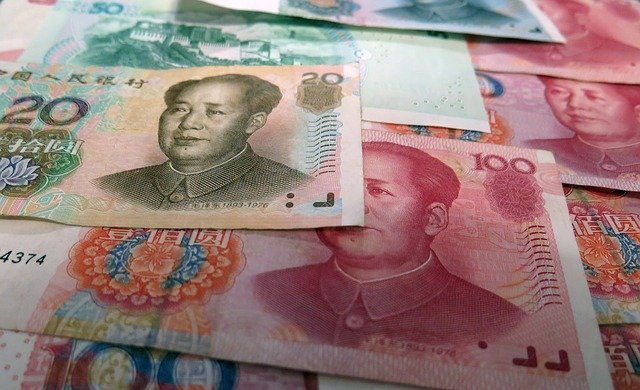 Central Huijn Investments is the bank's most significant shareholder. This is solely a holding company for the state, as Huijn has no commercial activities of its own. It is a sovereign wealth fund that has a 65% stake in this bank. This fund also has interests in the three other major Chinese banks.
Bank of China is a large and globally active bank
In China, Bank of China is the second-largest lender. In terms of market capitalization, it is the fourth-largest bank in the world. The bank became 100% state-owned in June 2006.
The globally active bank has branches on every continent. The bank operates in 27 countries and regions outside of China. For example, the bank is active in Canada, Australia, Germany, France, the United Kingdom, Japan, Malaysia, Thailand, Indonesia, and South Africa.
The bank is also active in the United States. The bank's New York branch was the first Chinese bank to offer renminbi products to Americans in 2010.
The bank's subsidiaries
Bank of China has several subsidiaries, including:
BOC Hong Kong: This unit is listed on the Hong Kong Stock Exchange and represents the bank's activities in Hong Kong.
BOC International: This is the bank's investment banking unit.
Bank of China Insurance: This unit handles the bank's insurance activities.
Bank of China Group Investment: This unit manages the bank's proprietary investments and third-party asset management.
Bank Of China Management: This unit manages the bank's investment funds.
BOC Aviation: This is the bank's aircraft leasing company. The bank owns aircraft and manages them. In 2014, the bank had 230 aircraft of its own, and there were an additional 20 aircraft under its management.
Before investing in Bank of China shares, you should first determine whether they fit within your investment portfolio. Investments in China are above-average risk, and the financial sector is difficult to predict. This may make an investment in Bank of China shares unsuitable for beginners.
Author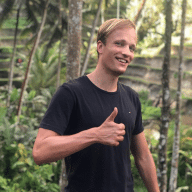 About
When I was 16, I secretly bought my first stock. Since that 'proud moment' I have been managing trading.info for over 10 years. It is my goal to educate people about financial freedom. After my studies business administration and psychology, I decided to put all my time in developing this website. Since I love to travel, I work from all over the world. Click here to read more about trading.info! Don't hesitate to leave a comment under this article.