How to buy Starbucks stocks (2023)? – invest in Starbucks
Even people who don't like coffee know the Starbucks brand well. Do you want to buy Starbucks shares? In this article, you will learn how to invest in Starbucks stocks.
Even in bad economic times, people still drink their daily cup of coffee. Therefore, Starbucks can be a good long-term investment. Expansions into new regions can also contribute to Starbucks' results. But how to invest in Starbucks shares?
You need an account with a reliable stockbroker to buy Starbucks shares:
| Brokers | Benefits | Register |
| --- | --- | --- |
| | Buy Starbucks without commissions. Your capital is at risk. Other fees may apply. | |
| | Speculate with CFD's on increasing & decreasing prices of Starbucks! 82% of retail CFD accounts lose money. | |
| | Benefit from low fees, an innovative platform & high security! | |
| | Speculate on price increases and decreases of Starbucks with a free demo! | |
What is the Starbucks stock price?
Do you want to know how the Starbucks share performs? Then it can be attractive to keep an eye on the stock price. On this page, you will find the chart with the latest market developments, and you can open a position with the buttons.
Company data of Starbucks
Below is the most important company data of Starbucks.
Analysis of Starbucks stocks
Before you decide whether to buy or sell Starbucks, it is essential to analyze the share first. In the overview below, you can see how the Starbucks share has developed over the past period.
Stock prices of Starbucks for the last 5 days
In the table below, you can see the stock prices of Starbucks for the last 5 days:
Are you curious about what analysts think Starbucks will do in 2023 and the years to come? We have combined the predictions of analysts using data from Alpha Vantage. Remember that this figure is only a prediction of the stock price of Starbucks, and that this prediction does not have to come true.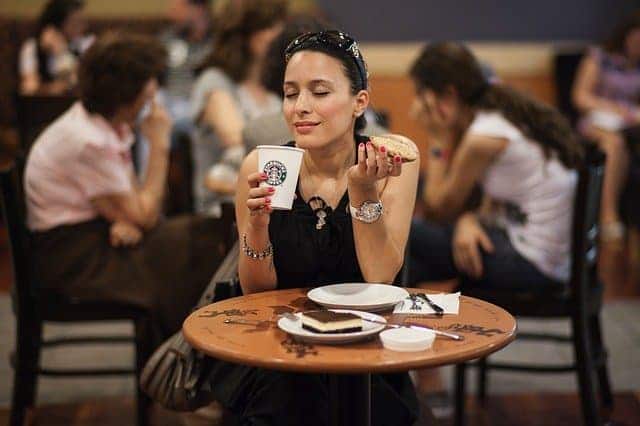 Strong brand: Starbucks is a well-known brand that is known for its high-quality coffee. As a result, many consumers automatically buy the brand's products.
Diversification: in addition to coffee, Starbucks also earns money by selling food and merchandise.
Technological innovation: Starbucks is strong in sustainability and efficient coffee ordering. With the Starbucks Rewards program, for example, customers can order coffee directly through the mobile application.
Global presence: because Starbucks is active in more than eighty countries, which allows it to build a strong revenue stream from different regions.
The risks of investing in Starbucks stocks
Dependence on economic situation: because Starbucks coffee is expensive, the company is dependent on consumers' disposable income.
Dependency on suppliers: Starbucks' supply chain is complex, which makes the company vulnerable.
Health: consumers become increasingly aware of the health risks of products with high calories and sugar. When consumers buy fewer unhealthy products, the company's profitability can be affected.
Competition: coffee is available almost everywhere. When the popularity of Starbucks declines, the company can quickly lose market share.
What are Starbucks' competitors?
The steps for investing in Starbucks
Before buying your first Starbucks stock, you need to go through some essential steps. Firstly, it is important to consider whether you should invest. If you cannot afford to lose the money, you should not invest. Investing should only be done with money that you do not need immediately.
When you have money to invest, you may decide to invest a portion of it in Starbucks. First, you require an account with a broker. A broker is a company that can buy and sell stocks on your behalf. Do you want to know which company is the best to buy stocks from? Click here to compare the best brokers.
After opening an account, you can easily find the Starbucks stock through the search function. Then, you need to enter how many shares you want to buy. You also need to decide whether you would like to buy the stock directly with a market order. Alternatively, you can use a limit order. With a limit order, you only buy the stock when a certain price is reached. In some cases, it may be wise to apply a stop-loss: you will then automatically close the investment at a certain loss.
After you opened the investment, it is wise to evaluate it regularly. Check how the company performs and develop an exit strategy.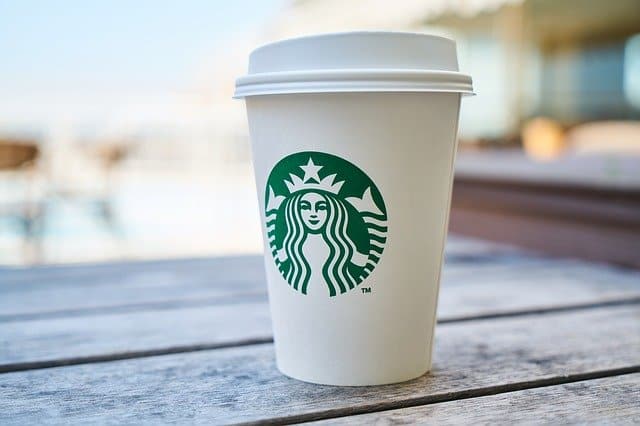 About the company Starbucks
The name Starbucks is undoubtedly (very) familiar to most people on this planet. Starbucks is the world's largest chain of coffee-houses. The vast majority of these coffee shops are located in the United States and neighbouring Canada.
More and more Starbucks locations are opened in other parts of the world. Starbucks sells various sweet snacks in addition to coffee. Starbucks shares are listed on the NASDAQ as SBUX.
The history of Starbucks
The first Starbucks location was opened in 1967 by Jerry Baldwin, Zev Siegl, and Gordon Bowker in Seattle.
The first Starbucks store
The first Starbucks store sold coffee makers besides coffee. During the first year, Starbucks purchased its coffee beans from Peet's Coffee & Tea. However, it wasn't long before Starb
ucks decided to buy its coffee beans directly from the coffee farmers.
Entry of Howard Schultz
An important milestone occurred in 1982 when entrepreneur Howard Schultz chose to invest in Starbucks. During a visit to the Italian fashion city of Milan in 1982, he got the idea to sell coffee and espresso drinks in Starbucks locations.
From then on, it was no longer possible to buy coffee beans from Starbucks. Although this was a good plan, the three original founders didn't like it. They wanted the company to remain true to its (original) core activities. However, Howard Schultz was convinced of his plan and decided to establish his own chain of coffee shops in 1985 under the name 'II Giornale'.
Sale of Starbucks
In 1987, the three founders eventually sold Starbucks to Schultz's company. He decided to keep the name Starbucks, and immediately all of his locations were given the new name. He decided to expand Starbucks to other cities, such as Vancouver and Chicago.
Pros & Cons of Buying Starbucks Stocks
Starbucks' first store didn't just sell coffee: it also sold coffee makers. During the first year, Starbucks bought its coffee beans from Peet's Coffee & Tea. However, it didn't take long for Starbucks to decide to buy its coffee beans directly from the coffee farmers.
Starbucks can proudly claim to be the world's largest chain of coffee houses. There are countless people worldwide who love coffee and the other beverages available at Starbucks locations, which makes them highly popular.
Despite Starbucks' enormous popularity, there are also red flags to consider as a potential investor in Starbucks stock. For example, in the past, Starbucks has engaged in improper tax arrangements in various countries. This kind of news can put Starbucks' reputation under pressure, which can be negative for the stock price.
Is it smart to invest in Starbucks stocks?
It's never wise to blindly buy a stock. That's why it's smart to investigate whether it's a good idea to buy Starbucks stocks.
The powerful brand is a good reason to invest in Starbucks shares. People think of more than just coffee when they come here for a cup. It's an office for some and a second living room for others. This intangible value is difficult to quantify. In any case, it's difficult to simply copy this.
There are also costs for switching to a competitor because of the loyalty program they have successfully rolled out. This also reduces the likelihood that a competitor will be able to poach the company's customers.
However, Starbucks could have a harder time with the new generation. Millennials value organic products. Starbucks meets this demand, as the company pays close attention to producing coffee sustainably. However, many young people prefer to buy locally from a small business. Starbucks is obviously not a local business will have to appeal to the younger generation in other ways.
The company tries to innovate by making it possible to pick up coffee. However, it's unclear whether Starbucks customers actually come for the coffee. The brand stands out precisely because it's an extra place where people can feel at home.
A good reason to buy Starbucks stock is its large growth potential. Especially in China, the company is building an increasingly larger reach. The population there becomes more affluent, which can greatly contribute to the company's profitability.
Author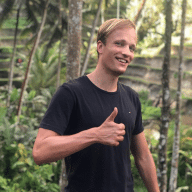 About
When I was 16, I secretly bought my first stock. Since that 'proud moment' I have been managing trading.info for over 10 years. It is my goal to educate people about financial freedom. After my studies business administration and psychology, I decided to put all my time in developing this website. Since I love to travel, I work from all over the world. Click here to read more about trading.info! Don't hesitate to leave a comment under this article.