How to buy Nestlé Shares (2023)? – invest in Nestlé
Do you want to buy Nestlé stocks? In this article, you will discover how to invest in Nestlé shares. You will also find a comprehensive analysis of the strengths and weaknesses of the stock, along with the latest stock price.
How to buy Nestlé stocks?
You can choose to buy Nestlé stocks for the long term. Food is always in demand, even during economically challenging times, which allows the company to generate profits. However, it's important to research how the company performs compared to other major players in the food industry. You can buy Nestlé stocks through one of these reliable stockbrokers:
| Brokers | Benefits | Register |
| --- | --- | --- |
| | Buy Nestlé without commissions. Your capital is at risk. Other fees may apply. | |
| | Speculate with CFD's on increasing & decreasing prices of Nestlé! 82% of retail CFD accounts lose money. | |
| | Benefit from low fees, an innovative platform & high security! | |
| | Speculate on price increases and decreases of Nestlé with a free demo! | |
What is the current stock price of Nestlé?
Are you curious about the current price of Nestlé stocks? The graph below shows the performance of Nestlé stocks. Moreover, you can use the buy and sell buttons to start trading Nestlé stocks directly.
Nestlé Company Information
Below, you will find the key company information of Nestlé.
Stock Prices of the Last 5 Days
In the table below, you can see the stock prices of Nestlé for the last 5 days:
Why can it be smart to buy Nestlé stocks?
Diversification: Investing in Nestlé shares offers lower risks because they operate in different markets and provide multiple products.
Market Position: Nestlé is a strong company with a solid reputation.
Sustainability: Nestlé increasingly emphasizes sustainability, which can contribute to the brand's reputation.
Financial Strength: Nestlé has a long history of positive financial performance.
Health: Consumers are more aware of the health impact of certain products. If consumer preferences change, Nestlé may lose market share.
Competition: Nestlé faces intense competition and will need to innovate continuously to maintain market share.
Dependency: Nestlé relies on key markets for its success.
What are the major competitors of Nestlé?
How to invest in Nestlé stocks?
Open an account with a broker: You can buy Nestlé stocks directly through a stockbroker. Click here to compare different brokers.
Activate your account: Take the time to activate your investment account.
Deposit funds: Decide on the amount you want to invest in Nestlé shares. You can deposit this amount directly from your bank account or you can use your credit card.
Select the stock: Select the Nestlé stock within the trading platform.
Order type: Choose between a market order (buy Nestlé stocks immediately) or a limit order (set a price you are willing to pay).
Buy: Press the buy button to add Nestlé shares directly to your investment portfolio.
History of Nestlé
In 1886, the brothers George and Charles Page founded the Anglo-Swiss Milk Company. In the same year, Henri Nestlé established the company Farine Lactée Henri Nestlé.
During 1905, these companies merged to form Nestlé. Initially, the company offered condensed milk and infant formula. Soon, the company decided to expand its product line, and in 1920, it began producing chocolate.
The Second World War had an immediate negative impact on the company's profits. However, it was also the time when a successful product was introduced to the market: Nescafé. This coffee was crucial for the soldiers.
Nestlé's Acquisitions
In the years following World War II, Nestlé acquired several companies. In 1947, Nestlé merged with Maggi, a company that produces soups and spices. Other companies acquired by Nestlé include the British food production company Crosse & Blackwell (1950), the Swedish producer of frozen foods Findus (1963), and the Swiss manufacturer of canned foods and beverages Libby's (1967).
The company decided to expand into other food products as well. Therefore, in 1974, the Swiss company Alcon, a global medical company specializing in healthcare products, was acquired.
When Nestlé acquires another company, it is wise to consider the impact it will have on the company's financial results. If you believe that the acquisition will have a positive effect on Nestlé's stock price, it may be a good idea to buy the shares.
Starbucks Rights Acquisition
In 2018, Nestlé paid $7.2 billion for the rights to Starbucks. From that moment on, the company was allowed to sell products under the Starbucks brand. With this deal, Nestlé entered the retail market, and the company could now sell Starbucks coffee outside the United States. Starbucks' coffee could be sold in supermarkets and cafés, for example.
Do you think this was a good move? Then it could be wise to consider an investment in Nestlé shares.
Should You Buy Nestlé Stocks?
It can be interesting to buy Nestlé stocks, since they offer a diverse range of products. These include Nescafé, KitKat, and Nestlé Pure Life, among others. Furthermore, the company is increasingly committed to sustainability and produces an increasing number of healthy products. By doing so, Nestlé responds to the latest trends, which makes it an attractive investment for the future.
However, keep in mind that the food industry is highly competitive. Therefore, it is important to closely monitor Nestlé's competition, as these companies may offer better investment opportunities.
Ultimately, whether investing in Nestlé stocks is appealing depends on your personal preference. Take the time to research Nestlé shares, so you can determine if buying Nestlé stocks is a wise decision for you.
Author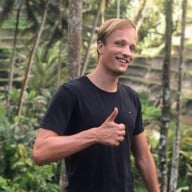 About
When I was 16, I secretly bought my first stock. Since that 'proud moment' I have been managing trading.info for over 10 years. It is my goal to educate people about financial freedom. After my studies business administration and psychology, I decided to put all my time in developing this website. Since I love to travel, I work from all over the world. Click <a href="/about-us/">here</a> to read more about trading.info! Don't hesitate to leave a comment under this article.