How to buy Unilever shares?
Unilever is a multinational food, personal care and cleaning products company. The chances of ever coming into contact with one of Unilever's products are high: examples are Axe or Heinz. Are you thinking about buying Unilever shares? On this page we discuss the best methods for buying Unilever stocks. You can also find the latest Unilever stock price here.
Where can you buy Unilever stocks?
Do you want to buy Unilever shares? You can directly trade in Unilever stocks with one of these reliable brokers:

| Brokers | Benefits | Register |
| --- | --- | --- |
How can you actively invest in Unilever?
Unilever is an interesting investment because of its wide range of product lines. Unilever's CFD share can be purchased via the broker Plus500. At this broker you can actively trade Unilever CFD stocks with the user-friendly software.
With Plus500 it is also possible to place an order at a falling price by opening a short position. This makes it possible to respond to the latest market conditions. Would you like to try trading in Unilever CFDs entirely without risk by using a demo? Then click on the button below:
What is Unilever's current stock price?
Do you want to know what the current Unilever stock price is? You can view the Unilever CFD price below. You can also use the buttons to buy and sell CFDs directly in the Unilever share.
What is Unilever doing?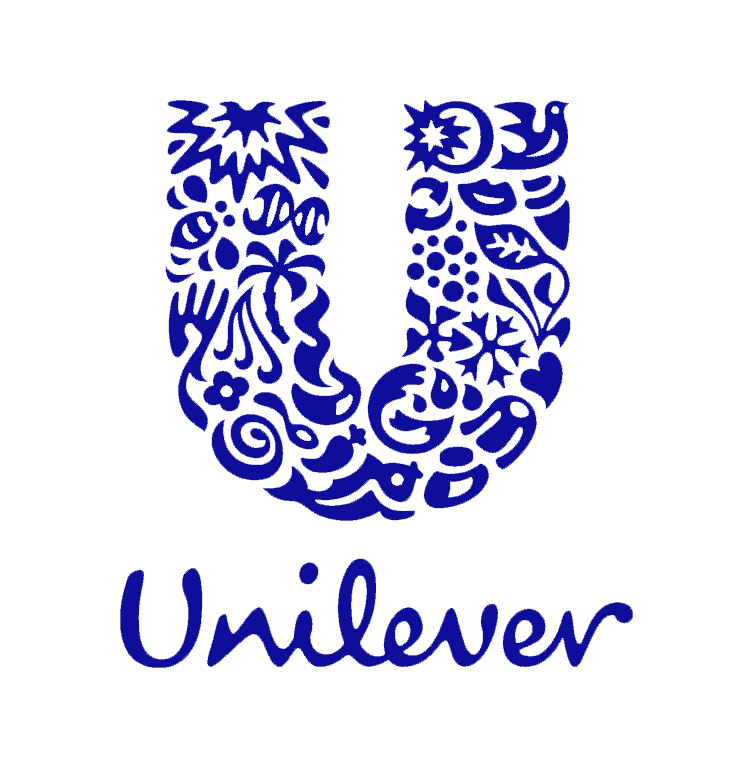 IMAGE[Unilever]Unilever is a multinational food, personal care and cleaning products company. Until 2020, Unilever had a dual business structure with 2 head offices in 2 locations. The first head office was located in Rotterdam: Unilever NV. The other head office is in London: Unilever PLC. This dual business structure is comparable to that of, for example, Reed-Elsevier and previously to that of the Royal Dutch Shell Group. Nowadays Unilever only has a head office in London.
More than a third of Unilever's turnover is generated in Europe, a third in North America and Latin America and just over a quarter in the rest of the world. This regional spread makes Unilever a somewhat less risky investment. When things are not going well in one region, the positive results from another region can absorb the bad results.
Unilever's competitors
One of the strongest threats to Unilever's share is its competitors. Unilever is constantly competing with other companies. They want to gain as large a market stock as possible. But what are Unilever's biggest competitors?
Nestlé, headquartered in Switzerland, has the largest turnover.
Pepsico is also a major player on the global market.
Kraft Food is another large food company.
Coca-Cola also has a large market share.
Before investing, it is wise to look at these companies as well. That way, you can check whether Unilever can still compete with these parties.
The power of Unilever
A major advantage of the Unilever stock are the many brands covered by this brand. Many of these brands are well known, which makes it easy to gain a large market share.
Unilever regularly manages to expand its reach through strategic acquisitions and mergers around the world. Because Unilever produces so many products, it can take advantage of economies of scale. Because the company has many international interests, it can quickly roll out a product worldwide.
What are the risks of investing in Unilever?
It goes without saying that each share has its disadvantages. The products marketed by Unilever are seldom unique. Ketchup, for example, is easy to reproduce and can be released under a different brand name. To remain successful, the company must therefore constantly market strong names and brand names must continue to resonate with customers.
The fact that Unilever's focus is entirely on consumer goods is also a risk. Revenues thus come from only one segment. Diversification always reduces the risk.
Unilever is also very dependent on the external distribution network to distribute the products. Lack of control over certain phases in a production line is always a risk. After all, Unilever cannot influence this.
Before buying Unilever stocks, it is wise to take these strengths and weaknesses into account. This allows you to make an informed choice.
What kind of investment is Unilever?
Unilever can be seen as a fairly defensive investment. Unilever pays a fixed dividend on a regular basis and this dividend grows year-on-year. Consumer goods are also less dependent on the economic climate. After all, even in bad economic times, we still eat food. If you are looking for a defensive share, you can consider investing in Unilever.
History
Unilever was founded in 1930 by Anton Jurgens, Samuel van den Bergh and William Hulme Lever. The first 2 were Dutch competing margarine producers, both with a company in Oss. In 1908, they concluded a pool agreement and in 1927 they decided to merge in the Margarine Unie. Later. the Margarine Unie was renamed Van den Bergh and Jurgens.
William Hesketh Lever was a grocery wholesaler and brought Sunlight soap to the market after an acquisition of a soap factory. In 1885, he founded Lever Brothers and got soap factories all over the world. Since 1917 he also started to produce food products, for which he bought up fish ice cream and canneries. After his death in 1925 his son William Hulme Lever succeeded him.
The birth of Unilever
In 1929, the Dutch margarine company Margarine Unie and the British soap manufacturer Lever Brothers decided to merge and Unilever was born. This merger made perfect sense as it benefited both companies. They competed with each other for the same raw materials. They also advertised the same type of products and used similar distribution channels. The merger allowed them to benefit from economies of scale, which increased the profitability of the stock.
Until 2008, Unilever had more factories in the Netherlands. Since 2008 there are only 4: Unox in Oss, Ben and Jerry's in Hellendoorn, Blue Band and Calvé in Rotterdam and Prodent and Zendium in Amersfoort. The Calvé branch in Delft and the Knorr and Conimex branches in Loosdrecht and the detergents branch in Vlaardingen were closed in 2008.
Author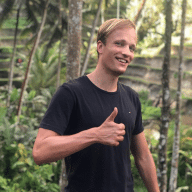 About
When I was 16, I secretly bought my first stock. Since that 'proud moment' I have been managing trading.info for over 10 years. It is my goal to educate people about financial freedom. After my studies business administration and psychology, I decided to put all my time in developing this website. Since I love to travel, I work from all over the world. Click here to read more about trading.info! Don't hesitate to leave a comment under this article.