How to buy Colgate-Palmolive shares?
Colgate-Palmolive is the perfect example of a somewhat dull stock that does perform very well. The company has been increasing its dividend for 50 years and people will always have to take care of their teeth and wash their hands. But how can you actually invest in this successful company?
Where can you buy Colgate-Palmolive stocks?
Do you want to buy Colgate Palmolive shares? You can directly trade in Colgate Palmolive stocks with one of these reliable brokers:

| Brokers | Benefits | Register |
| --- | --- | --- |
How can you invest in Colgate-Palmolive?
If you want to profit from all the price fluctuations of the Colgate-Palmolive stocks, it is wise to actively trade on the price. You can do this by using a derivative such as a CFD. With a short position, you can even achieve a favourable result when the share price drops.
Do you want to try active trading of Colgate-Palmolive shares yourself? Open a free demo at Plus500 immediately and try out the possibilities:
What is Colgate-Palmolive's stock price?
Are you curious to see how the Colgate-Palmolive share price develops? In the chart below you can immediately see at what price you can buy CFD shares in Colgate-Palmolive:
About the Colgate-Palmolive Company
The US multinational markets branded products in the areas of personal care, oral care and household care. It also produces pet food. The company, which is active worldwide, achieves half of its turnover, excluding pet food, in North and Latin America. Europe accounts for one-sixth of sales. The stock of animal nutrition sold is 15 per cent of total turnover.
The Dutch subsidiary of this company, under the name Colgate-Palmolive Nederland bv, is located in Weesp. Products marketed by these Dutch branches include toothpaste, shampoo, shower gel and all-purpose cleaner.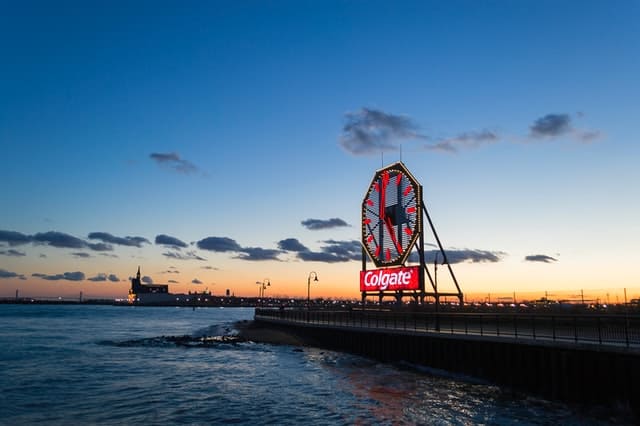 Company history
In the United States, William Colgate, a soap and candle maker, founded William Colgate & Company in 1806. This company, then located on Dutch Street in New York, made starch, candles and soap. William Colgate died in 1857.
His son, Samuel Colgate, took over the business. The name of the company was changed to Colgate & Company. In 1873, the company produced its first scented hand cream. In 1896, the company launched its first toothpaste tubes.
The first Palmolive soap made entirely from palm and olive oil was produced in 1896 by the B.J. Johnson Soap Company. The company was based in Milwaukee, Wisconsin. Because the soap was very popular, the name of the company was changed to The Palmolive Company.
After a merger in 1926 with the soap manufacturer Peet Brothers, the company's name changed to Palmolive-Peet Company. In 1928, Colgate & Company was purchased. The company's name was changed to Colgate-Palmolive-Peet Company. In 1953, Peet disappeared from the company's name. So the name of the company became Colgate-Palmolive Company.
Gaba Group and Palmolive
The Swiss company Gaba Group makes dental and oral care products. Well-known brands of this company are Elmex, Meridol and Aronal. Since 2004, the Gaba Group has been part of the Colgate-Palmolive Group.
More demand for products from Colgate-Palmolive
In 2020, the Colgate-Palmolive company, which produces soap, shampoo and toothpaste among other things, will benefit from the growing demand for personal care products. Soap sales, for example, will increase due to the fear of the coronavirus. In the second quarter of 2020, the company's turnover in Europe grew by 17 percent. It is likely that this increase in sales is partly a result of consumer hoarding.
Author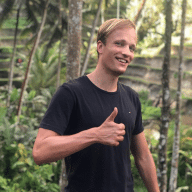 About
When I was 16, I secretly bought my first stock. Since that 'proud moment' I have been managing trading.info for over 10 years. It is my goal to educate people about financial freedom. After my studies business administration and psychology, I decided to put all my time in developing this website. Since I love to travel, I work from all over the world. Click here to read more about trading.info! Don't hesitate to leave a comment under this article.