How to buy Unilever shares (2023)? – invest in Unilever stocks
Unilever is a multinational company in the food, personal care, and cleaning products industries. Are you considering buying Unilever shares? On this page, you can read everything about investing in Unilever stocks. You can also find the latest Unilever stock price here.
Are you looking for a defensive stock for your portfolio? Then it may be interesting to buy Unilever stocks. In the overview below, you can see at which brokers you can buy Unilever shares:

| Brokers | Benefits | Register |
| --- | --- | --- |
| | Buy Unilever without commissions. Your capital is at risk. Other fees may apply. | |
| | Speculate with CFD's on increasing & decreasing prices of Unilever! 82% of retail CFD accounts lose money. | |
| | Benefit from low fees, an innovative platform & high security! | |
| | Speculate on price increases and decreases of Unilever with a free demo! | |
What is the current stock price of Unilever?
Do you want to know what the current price of the Unilever share is? Below, you can view the Unilever stock price. You can also buy and sell Unilever shares directly by using the buttons.
Company information of Unilever
Below, you can see the most important company information of Unilever.
Stock prices of Unilever in the last 5 days
In the table below, you can see the stock prices of Unilever from the last 5 days:
Strong brands: with brands such as Ben & Jerry's, Dove, and Lipton, Unilever owns several recognizable brands.
Diversification: Unilever operates in various market segments and regions, which reduces the risk of investments in Unilever.
Strong financial position: Unilever is known as a strong company with a solid annual growth and cash position.
Sustainability: Unilever pays attention to sustainability and is trying to keep climate-conscious customers satisfied.
These are the biggest risks of investing in Unilever stocks?
Competition: Unilever faces strong competition, which may force the company to lower its prices under pressure.
Regulation: Unilever is subject to strict regulations around, for example, food production. Mistakes in following these rules can put profitability under pressure.
Dependency: Unilever's success depends on their management of the supply chain.
Uniqueness: Unilever's products are not always unique. For example, ketchup is easy to replicate under a different name.
Distribution: Unilever is heavily dependent on the external distribution network for generating its revenue.
Before you can invest in Unilever shares, you need to go through several steps. For example, you need an account with an online broker. You also need to activate this account before you can take a position in Unilever shares.
Then select the Unilever share to open the order screen. Within the order screen, enter the amount you want to invest. You can invest in Unilever shares from as little as $100. Press buy to buy Unilever shares directly.
You can then track your investment in real-time within your brokerage account. When you're ready, you can sell your Unilever shares again.
What are the biggest competitors of Unilever?
The strength of Unilever: the brands
A major advantage of Unilever is that many strong brands fall under it. Many of these brands are well-known, which makes it easy to gain a large market share.
Unilever regularly expands its reach through strategic acquisitions and mergers worldwide. Because Unilever produces so many products, the company can take advantage of economies of scale. Due to the international position of Unilever, the company can quickly distribute new products worldwide.
What does Unilever do?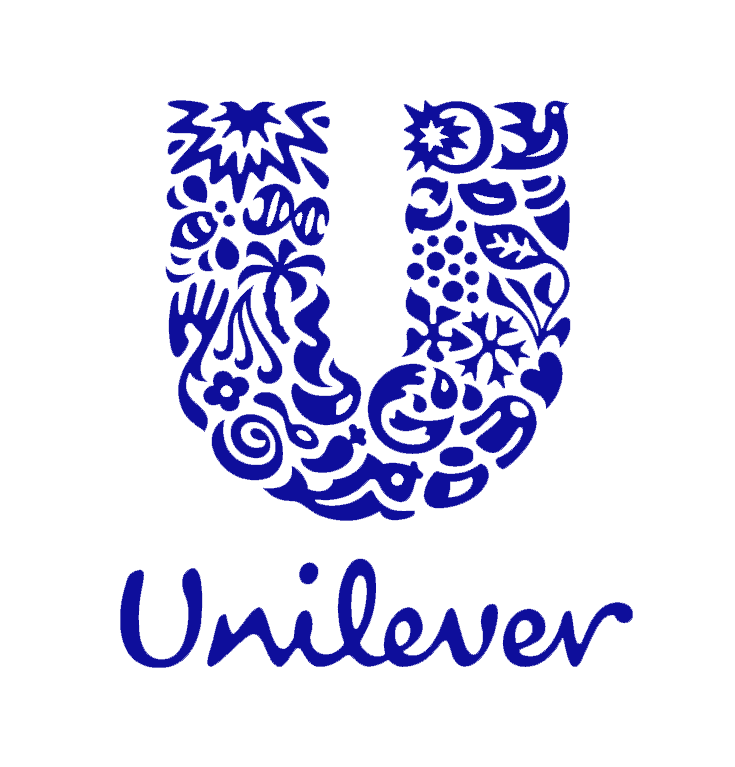 Unilever is a multinational company in the field of food, personal care and cleaning products. Until 2020, Unilever had a dual corporate structure, with two headquarters in two locations. The first headquarters could be found in Rotterdam: Unilever NV. The other headquarters is located in London: Unilever PLC. Nowadays, Unilever only has a headquarters in London.
Regional distribution
Unilever's revenue is generated by just over one-third in Europe, for one-third in North America and Latin America and for just over a quarter in the rest of the world. This distribution across different regions makes Unilever a somewhat less risky investment. When things are not going well in one region, the positive results from another region can compensate for the disappointing results.
What kind of investment is Unilever?
Unilever can be seen as a fairly defensive investment. Unilever regularly pays out a fixed dividend, and this dividend grows year after year. Consumer goods are also less dependent on the economic climate. After all, even in economically bad times, we still eat food. If you are looking for a defensive share, you may consider investing in Unilever.
History of Unilever
Unilever was founded in 1930 by Anton Jurgens, Samuel van den Bergh and William Hulme Lever.
William Hesketh Lever was a wholesaler of groceries and introduced Sunlight soap to the market after taking over a soap factory. In 1885, he founded Lever Brothers and owned soap factories all over the world.
The birth of Unilever
In 1929, the Dutch margarine company Margarine Unie and the British soap manufacturer Lever Brothers decided to merge, and thus Unilever was born. This merger was very sensible since both companies benefited from it. They competed with each other for the same raw materials. Both companies also advertised for the same types of products and used similar distribution channels. Through the merger, they were able to take advantage of economies of scale, which benefited the profitability of the company.
Due to its portfolio of strong brands, Unilever is a potentially interesting investment. If you consider an investment in Unilever stocks, it is important to compare the company with its competition. An investment in a competing company may be a better choice due to its financial situation.
In addition, determine whether Unilever shares are suitable for your investment portfolio. Not every investor has a similar risk profile, so buying Unilever shares may not be suitable for everyone. Finally, please note that investing always carries risks, and this certainly applies to investments in Unilever stocks.
Author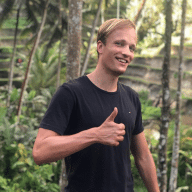 About
When I was 16, I secretly bought my first stock. Since that 'proud moment' I have been managing trading.info for over 10 years. It is my goal to educate people about financial freedom. After my studies business administration and psychology, I decided to put all my time in developing this website. Since I love to travel, I work from all over the world. Click here to read more about trading.info! Don't hesitate to leave a comment under this article.