How to buy PepsiCo shares?
In Europe, Coca-Cola is still the major market leader when it comes to soft drinks. Make no mistake though: PepsiCo is much more than Pepsi Cola alone. For example, the company produces and sells various snacks that are still extremely popular with consumers. Do you want to invest in PepsiCo by buying shares? That is possible! In this article we discuss how best to invest in PepsiCo stocks.
Where to buy PepsiCo stocks?
Do you want to buy PepsiCo shares? You can directly trade in PepsiCo stocks with one of these reliable brokers:

| Brokers | Benefits | Register |
| --- | --- | --- |
| | Buy PepsiCo without commissions. Your capital is at risk. Other fees may apply. | |
| | Speculate on price increases and decreases of PepsiCo with a free demo! | |
| | Benefit from low fees, an innovative platform & high security! | |
| | Speculate with CFD's on increasing & decreasing prices of PepsiCo! 86% of retail CFD accounts lose money. | |
How to actively invest in PepsiCo?
PepsiCo's operating results are flexible. For example, during the corona pandemic you could see that people drank less soda. This makes sense since people eat out less. However, this was more than offset by the snacking millennials: 25% of all young people in this age group snack several times a day. A company like PepsiCo can benefit from that!
The price development of PepsiCo shares can fluctuate sharply. Do you want to actively trade Pepsico CFD shares? Then open a free demo account at Plus500 to try the possibilities free & without risk. Use the button below to open a demo:
What is PepsiCo's stock price?
Do you want to know how PepsiCo's stock price is developing? The graph below shows the amount for which you can trade PepsiCo CFD shares. When you want to open an investment position, you can press the buy & sell buttons directly.
About PepsiCo, the company
With 285,000 employees located in more than 200 countries and net sales of more than $60 billion a year, PepsiCo is one of the largest food and beverage companies in the world. The company produces various fizzy drinks and drinks without carbon dioxide. The company also produces confectionery, salts, and grain snacks. Well-known brands of the company include the Pepsi-Cola brands, Tropicana, Lay's and Smith's. Within PepsiCo, the business is divided into six business units.
Three separate companies are active in North America, while activities in all other areas are part of a regional group, such as PepsiCo Europe and PepsiCo Asia. The company's headquarters are in Purchase, New York.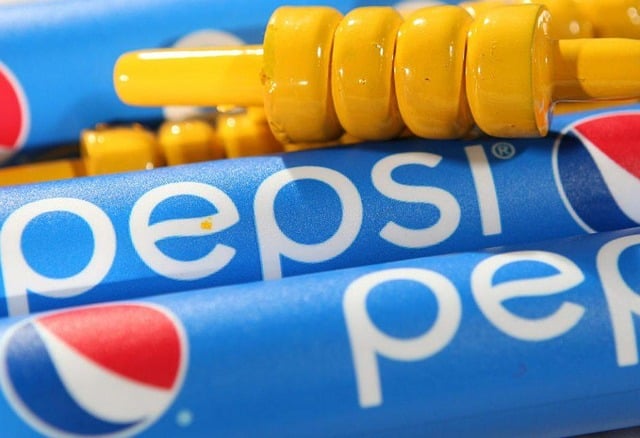 History of the company
After the merger of the companies Pepsi-Cola and Frito-Lay, the company PepsiCo, Inc. was formed in 1965. Pepsi-Cola was founded in the late 19th century and Frito-Lay was founded in 1961. In the year of the merger, the new company, which employed 16,000 people at the time, had a turnover of 510 million euros. In 1974, PepsiCo began selling PepsiCo soft drinks in the Soviet Union. It was then one of the first Western companies to operate in the Soviet Union.
PepsiCo has acquired some companies. For example, the company made an offer to acquire Quaker Oats, a company that produces cereal and soft drinks. PepsiCo acquired the company for more than $13 billion, an amount that was partly paid for with PepsiCo shares. By buying 66% of the shares of Russian dairy company Wim-Bill-Dann in 2001, PepsiCo acquired a  large stake in that company. Prior to 2009, PepsiCo had a minority stake in Pepsi bottling group and Pepsi Americas. In 2009, the company bought all remaining shares.
PepsiCo may target cannabis drinks market
PepsiCo announced in October 2018 that the company may be focusing on the market for cannabis products. Due to the legalization of weed in some countries, more and more companies are interested in the production and processing of cannabis. Several companies were in discussion with cannabis producing companies in 2018 about marketing drinks containing cannabis. The beer brand Corona has also invested in companies that produce cannabis.
Author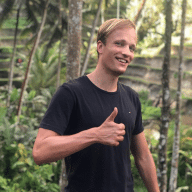 About
When I was 16, I secretly bought my first stock. Since that 'proud moment' I have been managing trading.info for over 10 years. It is my goal to educate people about financial freedom. After my studies business administration and psychology, I decided to put all my time in developing this website. Since I love to travel, I work from all over the world. Click here to read more about trading.info! Don't hesitate to leave a comment under this article.