How to buy PepsiCo stocks (2023) – invest in PepsiCo shares
PepsiCo is much more than just Pepsi Cola. The company also produces and sells various snacks that are popular among consumers. Do you want to invest in PepsiCo by buying shares? In this article, we will discuss how to invest in PepsiCo stocks.
PepsiCo can be an interesting long-term investment: even in uncertain economic times, the stock still pays a decent dividend. However, there are also threats to the brand. Despite the popularity of snacks, people are starting to appreciate healthier snacks more. Currently, PepsiCo mainly sells products high in sugar content, which could cause the company to lose popularity.
However, the healthier products of PepsiCo also perform well. For example, their water brand, Aquafina, is the most popular in the world. If you believe that people will continue to choose PepsiCo's popular products in the future, it can be a smart move to buy PepsiCo shares through a reliable broker:
| Brokers | Benefits | Register |
| --- | --- | --- |
| | Buy PepsiCo without commissions. Your capital is at risk. Other fees may apply. | |
| | Speculate with CFD's on increasing & decreasing prices of PepsiCo! 82% of retail CFD accounts lose money. | |
| | Benefit from low fees, an innovative platform & high security! | |
| | Speculate on price increases and decreases of PepsiCo with a free demo! | |
What is the stock price of PepsiCo?
Do you want to know how the stock price of PepsiCo is performing? The graph below shows the trading price of PepsiCo shares. If you want to open an investment position, you can directly click on the buy and sell buttons.
Company data of PepsiCo
Below is the key company data of PepsiCo.
Before deciding whether to buy or sell PepsiCo stocks, it's important to analyse the stock thoroughly. In the overview below, you can see how PepsiCo has performed over the past period.
Stock prices of PepsiCo over the last 5 days
The table below shows the stock prices of PepsiCo for the last 5 days:
What will be the PepsiCo stock price in 2023?
Are you curious about analysts' predictions for PepsiCo's performance in 2023 and the following years? We have combined the forecasts of analysts using data from Alpha Vantage. Remember that this figure is just a prediction of PepsiCo's stock price movement and may not come true.
Strong brand: PepsiCo is a strong brand in the food and beverage industry, known for its high-quality products.
Diversification: While PepsiCo is mainly known for cola, the company owns a wide range of beverage and food brands, including soft drinks, snacks, and juices.
Global presence: PepsiCo operates in more than 200 countries, which makes the company less dependent on the socio-economic situation in a specific region.
What are the risks of investing in PepsiCo stocks?
Commodity prices: PepsiCo is dependent on commodity prices such as wheat, sugar, and coffee. When the prices of these commodities rise, it can put pressure on profit margins.
Competition: PepsiCo faces strong competition from Coca-Cola, Nestlé, and Danone. People often jokingly say that you drink Pepsi when Coca-Cola is not available.
Consumer habits: It's important to keep an eye on consumer spending patterns. If they switch to alternatives, it can put pressure on the company's performance.
Who are the biggest competitors of PepsiCo?
Investing in the major American company PepsiCo can be attractive. However, before you can invest in PepsiCo shares, you need to open an account with a professional stockbroker. Click here to directly compare different stockbrokers.
When you are satisfied with your selected broker, you can start investing. However, you first need to activate your investment account by uploading a copy of your passport and address. Once your documents are approved, you can deposit money directly from your bank account into your investment account.
Now select the Pepsico stock within the trading software and enter the amount you want to invest. You can invest as little as $100, but it is also possible to invest a larger amount in Pepsico. Then, press "buy" to submit the order for the Pepsico stock directly to the stock exchange.
You can see the results of your investments in Pepsico directly within the investment software. Don't forget to evaluate your investments regularly; this way, you can determine a good exit moment.
About the company Pepsico
PepsiCo is one of the largest food and beverage companies in the world. The company produces various carbonated beverages and snacks. Well-known brands of the company include Pepsi-Cola, Tropicana, Lay's, and Smith's, among others. Within PepsiCo, the activities are divided into six divisions.
Three separate divisions are located in North America, while all activities in other regions are part of a regional group, such as PepsiCo Europe and PepsiCo Asia. The company's headquarters are located in Purchase, New York, in the United States.
History of PepsiCo
After the merger of the companies Pepsi-Cola and Frito-Lay, the company PepsiCo, Inc. was formed in 1965.
Pepsi-Cola was founded in the late 19th century, and Frito-Lay was established in 1961. In the year of the merger, the new company, employing 16,000 people at the time, had a revenue of 510 million euros. In 1974, PepsiCo started selling PepsiCo soft drinks in the Soviet Union. It was one of the first Western companies to be active in the Soviet Union.
Acquisitions by PepsiCo
PepsiCo acquired Quaker Oats for 13 billion dollars.
PepsiCo obtained a significant stake in the Russian dairy company Wim-Bill-Dann in 2001.
PepsiCo possibly targets the cannabis beverage market
PepsiCo announced in October 2018 that the company was considering entering the cannabis products market. With the legalization of marijuana in some countries, an increasing number of companies have shown interest in the production and processing of cannabis.
In 2018, various companies were in discussions with cannabis-producing companies about introducing beverages containing cannabis to the market. Even the beer brand Corona has invested in companies that produce cannabis.
Should You Buy PepsiCo Stocks?
It can certainly be attractive to buy PepsiCo stocks. The company is known for its long history of profitability and dividend payments. However, when considering an investment, it is important to compare the strengths and weaknesses.
There is no simple yes or no answer to whether you should buy PepsiCo stocks. It is wise to analyse the growth potential, financial position, and industry trends.
A positive aspect for PepsiCo is that they are actively gaining market share in new markets. They also introduce healthier alternatives to the market, which aligns with the current trend of consumers paying more attention to their health.
At the same time, it is essential to remember that there is fierce competition in the food and beverage market. In addition to the giants, there are smaller companies competing with specific niche products. Furthermore, pay attention to the costs of key raw materials, as they can put pressure on the company's profit margins.
Ultimately, take the time to determine whether PepsiCo stocks align with your risk tolerance and investment portfolio. Remember, investing always carries risks!
Author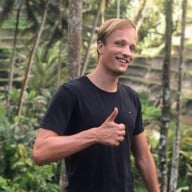 About
When I was 16, I secretly bought my first stock. Since that 'proud moment' I have been managing trading.info for over 10 years. It is my goal to educate people about financial freedom. After my studies business administration and psychology, I decided to put all my time in developing this website. Since I love to travel, I work from all over the world. Click <a href="/about-us/">here</a> to read more about trading.info! Don't hesitate to leave a comment under this article.