How to buy tencent shares?
Tencent is a technology giant in China. The company is known from WeChat and the internet portal QQ. With more than 1 billion active users, the company has acquired a large position. Would you like to invest in this promising company? Read more about Tencent in this article and decide whether you also want to buy stocks. You can also consult the current stock price of Tencent here.
Where can you buy Tencent stocks?
Do you want to buy Tencent shares? You can directly trade in Tencent stocks with one of these reliable brokers:

| Brokers | Benefits | Register |
| --- | --- | --- |
Tencent is a modern technology company that, together with Alibaba, is fighting for a dominant position in this huge market. The company is engaged in many activities. When positive news comes out, the share price can suddenly rise sharply. At the same time, negative rumours can cause the price to drop. You can earn a lot of money by actively trading in Tencent shares.
But how can you actively trade in Tencent CFD stocks? You can actively trade in Tencent by using CFDs. With CFDs, you can speculate on rises and falls in the share price. A good party to trade CFDs is Plus500. You can actively trade with this broker without any risk by trying an unlimited demo. Use the button below to instantly open a free account:
What is the current stock price of Tencent?
Are you curious about the current share price of the Tencent share? Below you can see the graph with the current share price of Tencent. By means of the buttons you can open a CFD position on the share.
What makes an investment in Tencent interesting?
Investing in Tencent can be very interesting! China is an emerging economy with a growing internal market. Investments in China can therefore bring high returns. Moreover, the Internet is a growing sector and Tencent has built up a strong position with WeChat.
WeChat 'steals' many users from the big competitor Baidu. The search engine Baidu is increasingly seen as unnecessary by many users of WeChat. This is because you can do many things with WeChat: booking flight tickets, calling cabs and making payments are just a few examples. Tencent's software program is therefore extremely diverse, which makes an investment attractive.
You can see this in the financial data: Tencent has a solid financial basis, so the company will not get into trouble easily. The advertising revenue of the company is growing rapidly and when the trend continues they can snatch more advertisers away from Baidu.
What are the risks of investing in Tencent?
Investing in Tencent stocks is not without risks. Technology companies around the world are under increasing political pressure. For example, governments are asking more and more questions about privacy issues and the rules are becoming stricter as a result. What's more, the Chinese government is not always predictable: they could block parts of Tencent just like that from one day to the next.
On top of that, there is the difficult relationship between America and Tencent: the American government could block several of Tencent's services, which would not benefit the company's profitability. A similar incident occurred in India, where after a border dispute, a series of Chinese applications were blocked.
However, the effects of this kind of tension are limited as the majority of Tencent's revenue comes from China. However, future growth is limited with this kind of developments, and it is wise to be aware of this.
Is investing in Tencent wise?
An investment in Tencent can certainly be interesting despite the risks. With over 1.2 billion WeChat users and increasing profits, it is difficult to turn your back on the company. However, it is always wise to spread the risk: don't invest all your money in Tencent shares.
Pay attention to the exchange rate
When investing in China, it is important to pay attention to the exchange rate. The stocks of Tencent are listed on the Hong Kong stock exchange. Before buying the shares, you exchange your currency for Hong Kong dollars. The exchange rate of the Hong Kong dollar then influences your investment results in your currency. Tencent also has a listing on the New York Stock Exchange, which makes it possible to buy the stocks there as well. When you buy Tencent shares on the New York Stock Exchange you invest using the American dollar.
About Tencent
Founded in 1998, the Chinese company Tencent is officially called Tencent Holdings Ltd. Together with Apple, Alphabet (Google), Microsoft and Amazon Tencent is regarded as one of the biggest companies in the world. The Chinese technology company is one of the largest Internet company in the world after Google and Amazon.com. The company is headquartered in Shenzhen. However, the company is officially registered in the Channel Islands.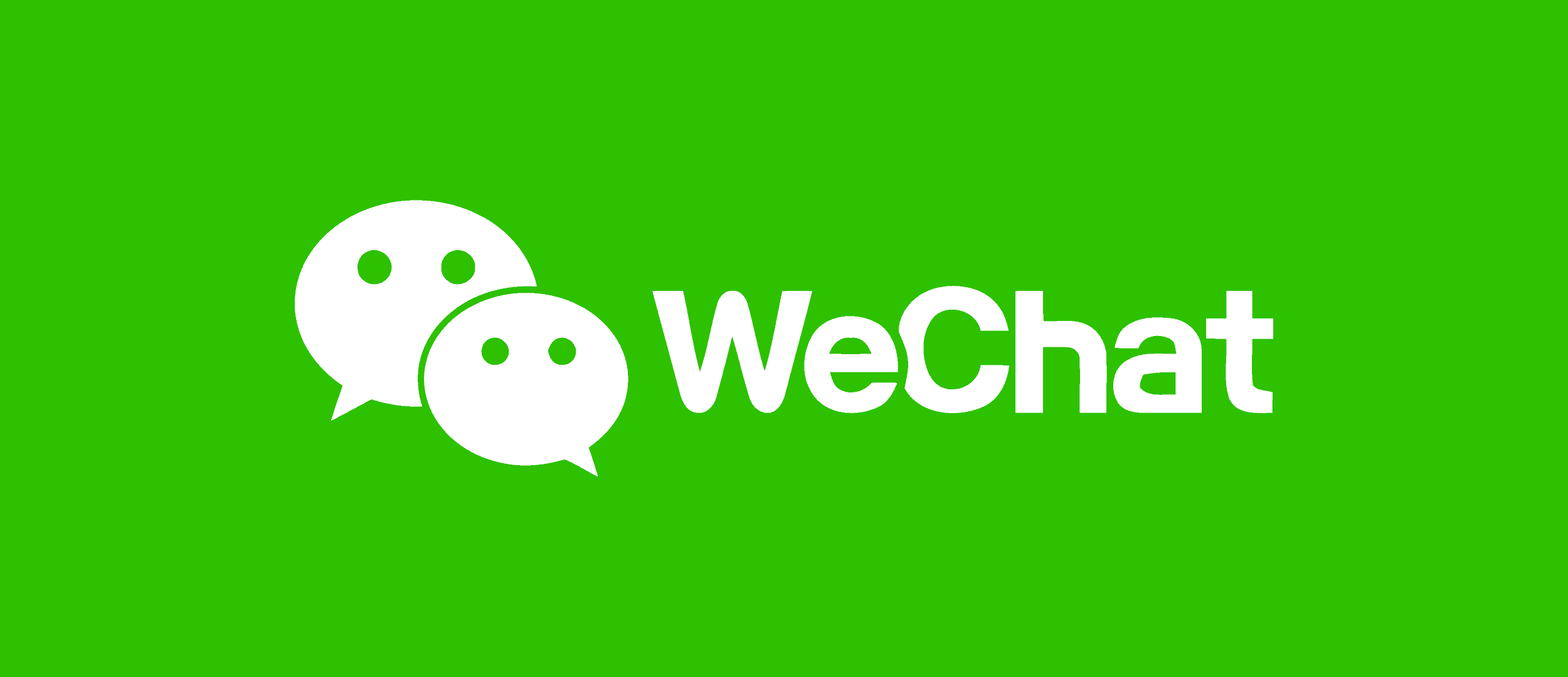 The activities of the company
Tencent started as a game portal. Through a number of popular games, the company has become one of the largest game companies in the world. Moreover, the company develops all kinds of online games itself.
Their other core business is social media. They earn money with their social media application WeChat. This is an application with over a billion users. This application is WhatsApp… but much more extensive. You can use WeChat to make payments through TenPay. Within the application, you can then, for example, book flight tickets and buy products. Of course, Tencent can make a lot of money from this.
Another product of this company is the large internet portal QQ. This is the largest and most popular internet portal in China.
With these products Tencent has built up a strong position within the Chinese market. This can be a good reason to buy Tencent shares.
The company has grown through acquisitions
Partly as a result of all kinds of takeovers, the company has grown considerably. In 1986, for example, an 85% stake was purchased in the Finnish game console manufacturer Supercell. Tencent paid 8.6 billion dollars for this interest. This is the largest acquisition in the history of Tencent. Tencent also invests in the popular Chinese e-sports market. That is why they acquired the company Riot Games. This company makes the popular League of Legends.
Acquisitions can have a strong influence on the price of a stock. It is therefore advisable to first investigate whether Tencent wants to acquire new companies before investing in Tencent shares.
Further investments
Tencent is also not averse to investing here and there. For example, the company has an equity stake in Tesla, Snapchat, Spotify, JD.com and Activision Blizzard. In this way, the can benefit from the activities of other companies. If you want to invest in Tencent, it is therefore wise to carefully check what they themselves invest in.
An advantage of these investments is that the company applies a solid level of risk diversification. As an investor, you benefit from this when you buy Tencent stocks.
Developments & innovations
Tencent understands the importance of innovation within the technology world. The company employs more than 50% of its staff in research. They constantly try to keep up with the competition. An example of a success they have achieved is the development of a mobile version of Call of Duty. This game was launched together with Activision and received more than one hundred million downloads in the first month.
Indirect investment in Tencent?
You can, of course, invest in the Tencent share by buying it directly. In that case, you are dealing with an exchange rate risk. After all, the price of a Tencent share in Hong Kong dollar can fluctuate considerably. You can also invest in Tencent indirectly by buying Prosus shares on the Dutch stock exchange. This company has a large interest in Tencent.
Difficult relationship with the Chinese government
The company has a difficult relationship with the Chinese government. Tencent's video games are often played on cell phones. The share of video games in the company's turnover is 40%. These video games are often limited by the Chinese government. The Chinese government does this because they believe that these video games are addictive.
For example, the Chinese government limited the use of the game Honours of Kings. In 2018, the Chinese government had objections to the game Monster Hunter. Sales had to be stopped one day after the official introduction of the game.
Incidentally, companies such as Tencent had to check themselves to make sure that users did not play too much. Young people are not allowed to play for more than an hour and a half a day and at night they are not allowed to play at all. When the company does not follow these strict rules, the government can take their licence.
This is a risk for investments in Tencent: strong government interference can put pressure on the profitability of a company. Pay attention to the Chinese government and their policies when you want to invest in Tencent shares!
Focus on Europe
Partly because of this difficult relationship with the Chinese government, the company Tencent is looking for new markets: Europe is a very intriguing option for them. The company wants to invest €10 billion in Europe. The focus will be on cloud applications. The turnover in this branch is growing and there is a great demand for cloud services in Europe.
The company also wants to work via Germany on games that can be sold in Europe. With the strong restrictions in China, the company is probably looking for a better market where they can sell their games without limits.
The diversification into new regions can have a positive effect on the Tencent share price. Do you think Tencent will achieve better results in the future? Then it may be smart to buy Tencent stocks!
Author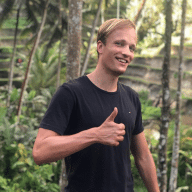 About
When I was 16, I secretly bought my first stock. Since that 'proud moment' I have been managing trading.info for over 10 years. It is my goal to educate people about financial freedom. After my studies business administration and psychology, I decided to put all my time in developing this website. Since I love to travel, I work from all over the world. Click here to read more about trading.info! Don't hesitate to leave a comment under this article.