How to buy Tencent stocks (2023)? Invest in Tencent
Do you want to invest in Tencent stocks? On this page, you will find all the information you need before buying Tencent shares. This allows you to make an informed decision before investing in the company.
How to buy Tencent stocks?
Do you have confidence in Tencent's future? Then you may consider buying Tencent stocks for the long term. It is important to choose a cost-effective and reliable broker for your investments. Many people lose a significant portion of their returns due to excessive transaction costs.
Do you want to use a reliable broker for buying & selling Tencent stocks? Take a look at the table below to open an account with a reliable broker directly:
| Brokers | Benefits | Register |
| --- | --- | --- |
| | Buy Tencent without commissions. Your capital is at risk. Other fees may apply. | |
| | Speculate with CFD's on increasing & decreasing prices of Tencent! 82% of retail CFD accounts lose money. | |
| | Benefit from low fees, an innovative platform & high security! | |
| | Speculate on price increases and decreases of Tencent with a free demo! | |
What is the current stock price of Tencent?
Are you curious about the current stock price of Tencent? In the graph below, you can see how Tencent stocks perform. Moreover, with the buy & sell buttons, you can start trading Tencent shares directly.
Tencent company information
Below, you can find the most essential company information for Tencent.
Stock prices of Tencent over the last 5 days
In the table below, you can see the stock prices of Tencent for the last 5 days:
China is a growing market
Investing in Tencent can be appealing! China is an emerging economy with a growing internal market. Investments in China can therefore be profitable. In addition, the internet is a growing sector, and Tencent has built a strong position with WeChat.
Dominant position
Tencent has built a dominant position in the Chinese market with WeChat. The chat application, which is sometimes compared to WhatsApp, has more than a billion users.
Tencent can compete with its competitors
WeChat 'steals' many users from the major competitor, Baidu. Many WeChat users see the search engine Baidu as unnecessary, since you can use many services within WeChat:
You can book flights with WeChat
It is possible to book a taxi within WeChat
You can use WeChat to execute payments
Tencent's software program is therefore diverse, which makes an investment attractive.
WeChat is active outside of China
Unlike many other Chinese tech companies, Tencent is also active in America, Europe, and other parts of Asia. This makes the company somewhat less susceptible to political and economic developments in the Chinese market.
Strong financial foundation
Tencent has a solid financial foundation, which means the company is unlikely to encounter problems quickly. The company's advertising revenue is growing rapidly, and if the trend continues, they can take more advertisers away from Baidu.


What are the risks of investing in Tencent stocks?
Political pressure
Investing in Tencent stocks is not entirely without risks. Technology companies worldwide are facing increasing political pressure. Governments, for example, ask more questions about privacy issues, and regulations are becoming increasingly strict. Moreover, the Chinese government is not always predictable: they could block parts of Tencent overnight.
A significant portion of Tencent's revenue comes from gaming. The Chinese government is increasingly imposing restrictions on the amount of time children can spend on gaming platforms. The Chinese government also closely monitors the content that can be shared on Tencent's platforms, which makes it difficult for the company to break through internationally.
Difficult relationship with America
The difficult relationship between America and Tencent also adds to the risks: the US government could block various Tencent services, which would not be beneficial to the company's profitability. A similar incident was seen in India, where a border conflict led to the blockade of a series of Chinese applications.
Intense competition
Tencent faces a lot of competition, both from Chinese and foreign parties. It is therefore important to keep an eye on the competition when you consider an investment in Tencent shares.
How risky is an investment in Tencent?
However, the effects of these tensions are limited, as the majority of Tencent's revenue comes from China. However, these developments do limit future growth, and it is wise to be aware of this.
Monitor the exchange rate
When investing in China, it is essential to pay attention to the exchange rate. Tencent's stocks are listed on the Hong Kong stock exchange. Before buying the stocks, you first exchange your currency for Hong Kong dollars. The exchange rate of the Hong Kong dollar then affects your investment results.
You can also invest in Tencent through the US stock exchange. If you choose the US stock exchange, the exchange rate of the dollar plays an important role in your results.
About Tencent
The Chinese company Tencent, founded in 1998, is officially called Tencent Holdings Ltd. Along with Apple, Alphabet (Google), Microsoft, and Amazon, Tencent is one of the largest companies in the world. The company's headquarters are located in Shenzhen, although the company is officially registered in the Channel Islands.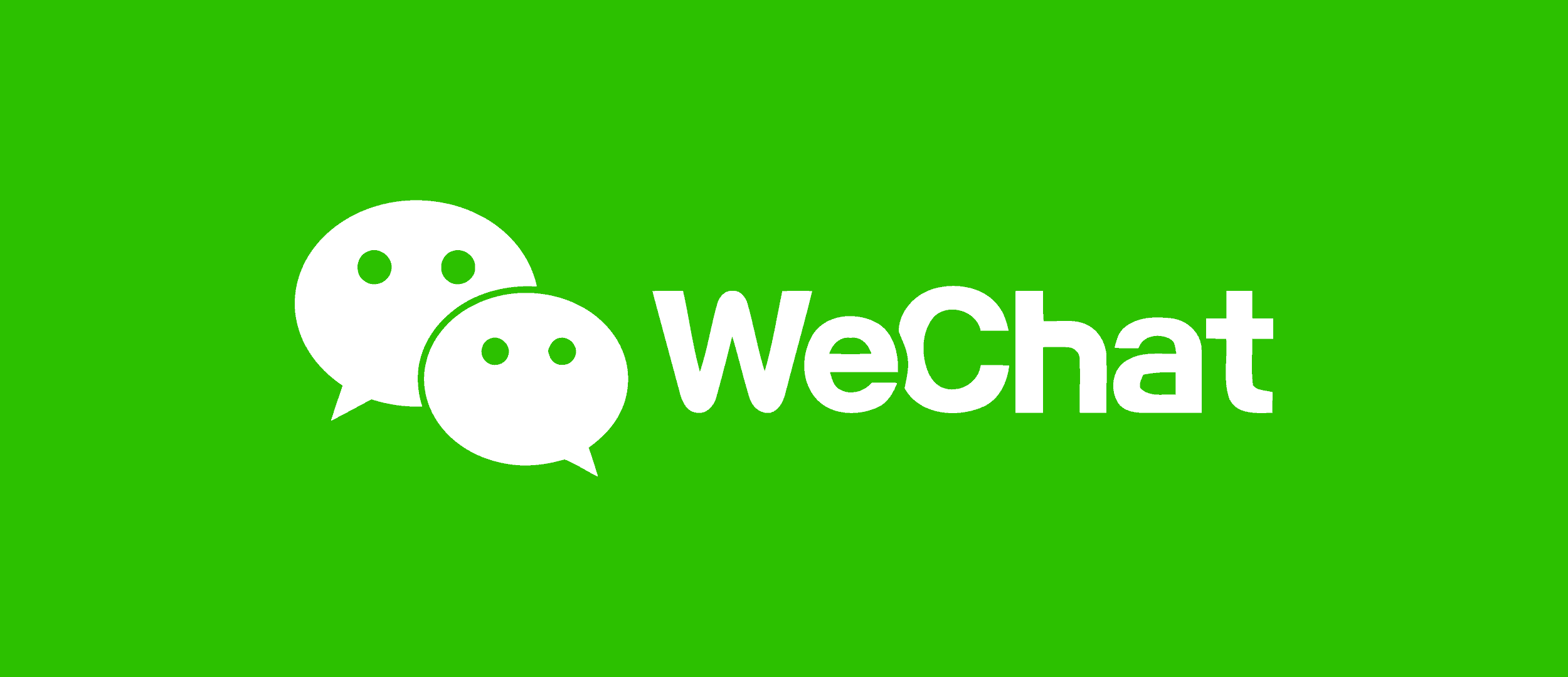 The company's activities
Tencent started as a gaming portal. Through some popular games, the company has grown to become one of the largest gaming companies in the world.
Their other core business is social media. WeChat is the most popular chat application in China, and with TenPay, you can also make payments. Within the application, you can, for example, book flights and buy products. This makes it easier for the company to monetize its activities.
Another product of this company is the large internet portal QQ, which is the largest and most popular internet portal in China.
With these products, Tencent has built a strong position in the Chinese market. This can be a good reason to buy Tencent shares.
The importance of R&D
Tencent understands the importance of innovation in the technology world. Over 50% of the company's employees work in research. By innovating their products, they try to keep up with the competition.
An example of a success they have achieved is the development of a mobile version of Call of Duty. This game was launched in collaboration with Activision and received over one hundred million downloads in the first month.
The company has grown through acquisitions
The company has grown significantly, in part due to various acquisitions. For example, in 1986, an 85% stake was purchased in the Finnish game console maker Supercell for $8.6 billion. In Tencent's history, this is the largest acquisition.
Tencent also invests in the popular Chinese esports market. For example, they acquired Riot Games, which produces the popular game League of Legends.
Acquisitions can have a strong influence on the stock price. Therefore, it is recommended to first investigate whether Tencent intends to acquire new companies before investing in Tencent shares. Some investors fear that the cash burn for these investments is a risk.
Tencent also invests in other companies
Tencent is also not averse to making investments here and there. For example, the company has a stake in Tesla, Snapchat, Spotify, JD.com, and Activision Blizzard. This allows Tencent to benefits from the activities of other companies.
An advantage of these investments is that the company applies good risk diversification. As an investor, you benefit from this when you buy Tencent shares.
Indirect investment in Tencent?
You can invest in Tencent stock by buying them directly. However, you will face exchange rate risks, as the price of Tencent stock in Hong Kong dolar can fluctuate greatly.
You can also indirectly invest in Tencent by buying Prosus stock on the Dutch stock exchange. This company has a large stake in Tencent.
Limitations of the Chinese government on the gaming division
The company has a difficult relationship with the Chinese government. Tencent's video games are often played on mobile phones and account for 40% of the company's revenue. The Chinese government regularly limits these video games to prevent addiction.
For example, the Chinese government limited the use of the game Honours of Kings. In 2018, the Chinese government had objections to the game Monster Hunter. The sale was halted one day after the official introduction of the game.
Moreover, companies like Tencent must themselves control that users do not play too much. Young people are not allowed to play for more than an hour and a half a day. If the company does not comply with these rules, it may lose its licence.
This is a risk for investments in Tencent shares: strong government interference can put pressure on the profitability of a company. Keep this in mind if you want to invest in Tencent stocks!
Focus on Europe
Due to this difficult relationship with the Chinese government, Tencent is exploring new markets, and Europe is very interesting for this purpose. The company intends to invest €10 billion in Europe. The focus will be on cloud applications, a sector that grows rapidly, and there is also high demand for these products in Europe.
The company wants to work on games that can be sold in Europe through Germany. With the strong limitations in China, the company is likely looking for a better market where they can sell their games without limits.
The diversification into new regions can have a positive effect on the Tencent stock price. Do you think Tencent will achieve better results in the future? Then it may be wise to invest in Tencent stocks!
Despite the risks, an investment in Tencent stocks can be interesting. With over 1.2 billion WeChat users and rising profit figures, it's hard to turn your back on the company. However, it's always wise to diversify your risks: don't invest all your money directly in Tencent stocks.
Also, keep a close eye on the competition. If other companies in China manage to catch up with Tencent, it is important to be careful.
Author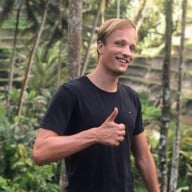 About
When I was 16, I secretly bought my first stock. Since that 'proud moment' I have been managing trading.info for over 10 years. It is my goal to educate people about financial freedom. After my studies business administration and psychology, I decided to put all my time in developing this website. Since I love to travel, I work from all over the world. Click <a href="/about-us/">here</a> to read more about trading.info! Don't hesitate to leave a comment under this article.