How to buy Snapchat shares?
Everyone knows Snapchat; the popular app is now used by millions of people worldwide. Since a few years the shares of Snapchat are also tradeable on the stock exchange. But how can you actually buy Snapchat stocks?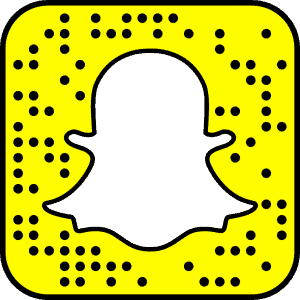 It can be very interesting to invest in Snapchat shares. The prices of technological stocks often fluctuate sharply. By responding to this as an investor, you have a chance of obtaining good results with your investments.
Timing is crucial here; by buying or selling at the right time you can make a nice profit. Thanks to modern brokers it is also possible to make money in the case of a falling share price; you do this by short selling the share.
How to buy Snapchat stocks?
Do you want to buy Snapchat shares? You can directly trade in Snapchat stocks with one of these reliable brokers:

| Brokers | Benefits | Register |
| --- | --- | --- |
How can you actively invest in Snapchat?
With Plus500 it is possible to trade in Snapchat CFD shares. With Plus500 you can start with a $40.000 demo or a deposit of $100 or more. Use the button below to open a demo on Plus500 straight away:
How is Snapchat performing?
After a disappointing IPO, the company Snapchat seems to be doing well again. Advertising revenue is rising and because the company has introduced games and augmented reality, the number of users on the app is increasing. The corona pandemic has lured many more people to the app, and they could just stick around.
An investment in Snapchat can therefore certainly turn out well. However, it is important to keep a close eye on competition: users quickly switch to a competitor when it provides better services.
You can buy your first Snapchat stocks immediately by going through three steps. Before you can buy shares, you need to open an account with a reliable online broker. A broker is a party that makes it possible to buy and sell shares via the internet. When choosing a suitable broker, pay close attention to the costs: many investors miss out on returns because they pay too high transaction costs.
After you have opened an account, it is important to deposit money into your account. Please note that Snapchat stocks are listed on the US stock exchange: you buy the shares in dollars. When your currency becomes more expensive in relation to the dollar, you may lose money. This is also called the exchange rate risk.
Once you have deposited money into your account, you can open an investment. For most investors, a market order is perfect: you buy the shares directly at the best available price. However, for the speculators among us, a limit order can be better. With a limit order, you can set a price at which you buy the stocks. In this way, you keep full control over your investment strategy!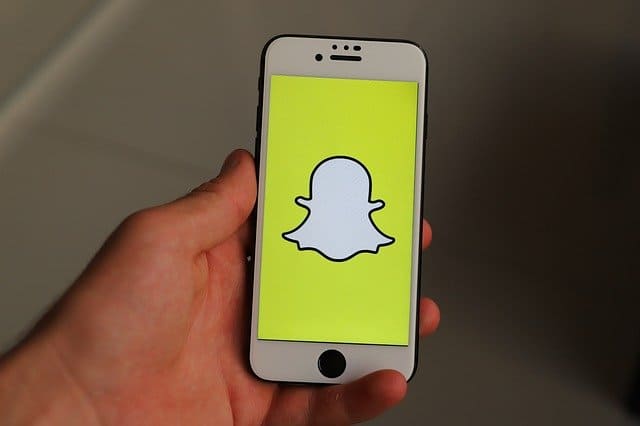 Is it wise to invest in Snapchat?
Before buying Snapchat shares, it is wise to analyse the future of the company. Here are a few things to consider when investing in Snapchat.
The competition
A major threat to the Snapchat share is competition. Facebook and Instagram keep a close eye on Snapchat. They have introduced similar features in recent years. Many users have therefore switched from Snapchat to Instagram.
For a while, it seemed that Snapchat was going to lose its users. Recently, they have entered into new collaborations with Zynga with whom they launched Snap Games. This is a live multiplayer platform where users can play games together. The innovations seem to help: the number of users increased more than expected in 2019 and 2020.
Nevertheless, it is important to keep an eye on competition. Do you think Snapchat can keep up with the competition? Then buying Snapchat shares can be attractive.
Positive developments
Snapchat is in the process of reducing costs. Reducing costs leaves a larger profit margin. This seems to be working as the loss per share is lower. If this trend continues, the Snapchat may soon be able to write the first green figures.
Social developments
Before buying Snapchat stocks, it is wise to also take social developments into account. Privacy is becoming increasingly important. In the past, Snapchat has been sued by the FTC (Federal Trade Commission) for violating the privacy of its users. Events of this kind can have a negative impact on the share price.
Social media are also increasingly making negative headlines in the news. For example, it would encourage young women and men to focus too much on a perfect body image. Social media would also contribute to lowering the level of happiness of many people. This does not alter the fact that social media are still unprecedentedly popular.
Are you confident that social media have a place in our society? Then an investment in Snapchat could be a good consideration.
What is the current stock price of Snapchat?
Below you can view the current share price of Snapchat. It is also possible to buy Snapchat CFD shares directly by pressing one of the buttons.
Trade show Snapchat: how did it go?
When Snapchat went public at the beginning of 2017, the share immediately rose 44 percent. Since then, however, the share seems to be doing less well. The price is a lot lower than at the opening: it is therefore questionable whether Snapchat will continue to do well in the long term. This is why many people see Snapchat's IPO as a fail. In this article you can read more about what went wrong with Snapchat's IPO.
Meanwhile, the tide has turned again for Snapchat. Worldwide, the application now has more than 300 million active users every month. The market capitalization of the company at the time of writing is more than 60 million dollars. Evan Spiegel is one of the richest people on earth thanks to the IPO in one fell swoop. Not bad for a company that was founded five years ago with two fellow students from Stanford University…
The IPO of Snapchat has also had an impact on the shares of a related company with the notation SNAP. At the time of the IPO, investors first thought it was Snapchat. As a result, the relatively small company SNAP suddenly saw their shares increase by tens of percent. Of course, this mistake was discovered at some point, after which the price of the wrong share fell again.
Snap Inc.: more than just Snapchat
Since 2016, the company behind Snapchat is called Snap Inc. The company Snap Inc. does not only deal with Snapchat. The company also develops Bitmoji and Zenly. Do you think these products contribute to the operating results of Snap Inc.? Then it may be attractive to buy Snapchat stocks.
Information about Snapchat
Snapchat was originally founded in 2011. Since 2014, advertisements have also appeared within the Snapchat service, generating revenue. Since the advertisements were introduced, the company has been generating revenue. For example, in the third quarter of 2019, revenue was up $446 million, which is an increase of 50% compared to the same period last year.
In 2013, Facebook and Google already tried to buy Snapchat for three billion dollars. However, Snapchat decided to reject the offer.
A nice fact is that the company behind Snapchat is also working on other things; an example of this are sunglasses with a camera that makes ten-second films and then sends them directly to a telephone. However, with some 300 million active users worldwide, the network is not yet close to giants such as Facebook and Twitter.
Author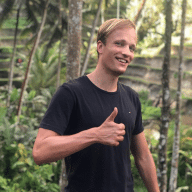 About
When I was 16, I secretly bought my first stock. Since that 'proud moment' I have been managing trading.info for over 10 years. It is my goal to educate people about financial freedom. After my studies business administration and psychology, I decided to put all my time in developing this website. Since I love to travel, I work from all over the world. Click here to read more about trading.info! Don't hesitate to leave a comment under this article.