How to buy Spotify shares?
The IPO of Spotify is seen by many people as the most important one of 2018. It can therefore be very interesting to invest in Spotify. In this article you can read directly how to invest in Spotify. We also look at why Spotify can be an interesting investment. Finally, we look at the history behind the company.
Investing in Spotify: 2 methods
You can invest in Spotify in two ways: you can choose to speculate on the Spotify stock in the short term, or you can choose to buy the Spotify share for the long term.
How to buy Spotify stocks?
Do you want to buy Spotify shares? You can directly trade in Spotify stocks with one of these reliable brokers:
| Brokers | Benefits | Register |
| --- | --- | --- |
How can you actively invest in Spotify?
We speak of trading when you want to profit from price fluctuations in the Spotify stock, especially in the short term. By trading you can take advantage of both falling and rising prices by reacting to all market movements. A good online broker where you can trade Spotify CFDs is Plus500. Do you want to try Plus500 for free? This is possible with the unlimited and risk-free demo. Use the button below to open a free demo straight away:
An investment in Spotify stocks can certainly turn out well: even during the corona pandemic in 2020, Spotify had no problems. This is because most of Spotify's income comes from users with a premium account. Of course, the results are somewhat less rosy in the short term due to disappointing advertising revenues. Spotify, however, has a positive cash position and no debts, which protects the company against hardships.
Spotify has built up a strong position in the music streaming market. The number of users is still growing strongly and because the company is so big, artists can no longer boycott the application. Nevertheless, it is important to keep an eye on the situation, as many artists and record labels are not satisfied with the number of payments they receive from Spotify. When artists suddenly boycott the application as a group, it could be a big risk for the application.
Strong growth
A good trend for Spotify is that more and more people worldwide have access to (mobile) internet. This increases Spotify's potential target group on a daily basis. Of course, the company has to remain attractive in relation to the competition. When people switch to another platform, Spotify can of course rapidly decline. It is therefore important to keep a close eye on the situation if you want to buy Spotify shares.
Podcasts
Spotify tries to stay ahead of the competition by offering unique experiences. They have to, as the competition is much less dependent on streaming music. Recently, for example, they have taken over The Ringer, which is a podcast and media company. Spotify is therefore increasingly focusing on offering quality podcasts that can attract even more users.
Buying Spotify shares can still be very interesting, especially now that people are spending more and more time on the internet.
In short: what is Spotify?
Spotify is a well-known Swedish company founded in the year 2006. Almost everyone knows the company nowadays. Worldwide many millions of people use the service to stream music. The company has adopted a clever strategy to recruit many users.
At Spotify, you have a choice of two account types. Everyone can initially use Spotify. You do experience the necessary disadvantages: think of advertising interruptions, not being able to skip songs in a playlist and a lower streaming quality.
Spotify also has the option of switching to a premium account. The price of the premium account is approximately ten euros. For this money, you will experience better sound quality and the songs will not be interrupted by annoying advertisements.

What makes Spotify an interesting investment?
Streaming clearly is the future. With the rise of the Internet, illegal downloads increased, which was of course bad news for the music industry. Spotify offers a safe and simple system for this which the music industry can also earn from. Spotify pays out 70% of the income to the artists.
Spotify's success has been clearly proven: the service has over 144 million streaming premium music lovers. This number is still growing, which can make Spotify a very interesting investment. Nevertheless, an investment in Spotify also involves the necessary risks.
What are the risks of investing in Spotify?
Despite the great success of Spotify, the service is still loss-making. However, turnover has increased significantly over the past few years. Nevertheless, this enormous growth has not yet led to profits: Spotify is therefore the classic example of a growth stock. When you start investing in Spotify, it is therefore important to consider whether you believe that the company will ever make a profit. However, the lack of a profit is not a disaster: after all, most technology companies start with a strong loss.
Another possible danger is increasing competition.  Major players such as Google and Microsoft tried (with limited success, incidentally) to attract users to their music services. The biggest competitor at the moment is Apple Music. A major danger of this competitor is the fact that Apple can, of course, pump large amounts of money into this service.
Nevertheless, Spotify still has a large lead over the other competitors. Apple Music has to make do with 30 million paying users compared to Spotify's 70 million paying users.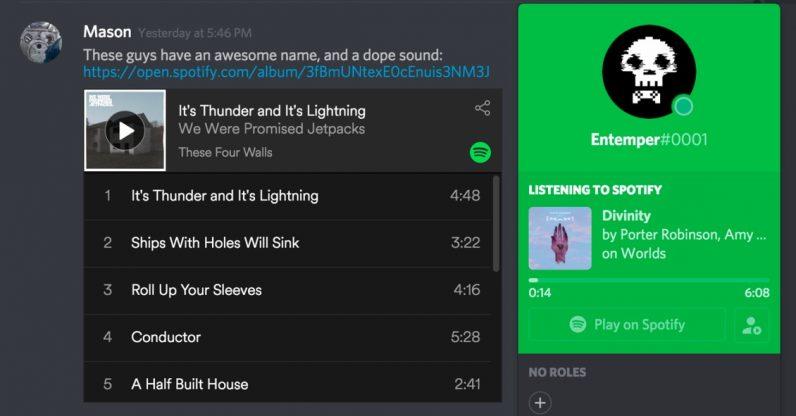 Spotify software
Investing in Spotify tips
Before you start investing in Spotify, it is important to read through the following tips:
Buy Spotify shares only when you expect a rising price.
Determine the stock price at which you buy the share and the stock price at which you sell the share upfront.
You can open a short position with an online broker when you expect a falling price.
Keep a close eye on the news when investing in Spotify.
Spread your risks: don't invest all your money in Spotify!
Exhibition opening Spotify
The IPO of Spotify took place on 3 April 2018 through a special direct listing. In the case of an IPO, a so-called underwriter arranges the IPO. Although the entire IPO process is then professionally supervised, it costs between two and eight percent in commissions.
This is probably the reason why Spotify opted for a direct listing. In a direct listing, the company sells the stocks directly to the public without the help of intermediaries. No new shares will then be issued. Of course, this also has its risks: for example, there is no promotion and the stock price is not determined professionally.
Author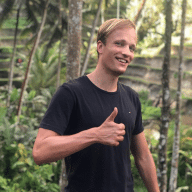 About
When I was 16, I secretly bought my first stock. Since that 'proud moment' I have been managing trading.info for over 10 years. It is my goal to educate people about financial freedom. After my studies business administration and psychology, I decided to put all my time in developing this website. Since I love to travel, I work from all over the world. Click here to read more about trading.info! Don't hesitate to leave a comment under this article.