How to buy Johnson & Johnson shares?
Johnson & Johnson is the largest and most diverse health-focused company in the world. With more than 250 different departments, there is plenty of variety within the company, which can make it an attractive investment. But what is the best method to buy Johnson & Johnson stocks and what is the current share price? In this article you will find all the information you need.
Where to buy Johnson & Johnson stocks?
Do you want to buy Johnson & Johnson shares? You can directly trade in Johnson & Johnson stocks with one of these reliable brokers:

| Brokers | Benefits | Register |
| --- | --- | --- |
How to invest actively in Johnson & Johnson?
Johnson & Johnson is a huge company that has been a household name in America for decades. The various public transport companies regularly have a strong influence on the company's share price. Because Johnson & Johnson is working on many products at the same time, you can open a profitable investment on the stock at different times. By actively trading price movements of Johnson & Johnson, you can optimize your investment results.
A good broker where you can actively trade in Johnson & Johnson CFD shares is Plus500. At Plus500, you can place an order on both falling and rising prices. Moreover, with leverage you can greatly increase your results; this increases your potential profit and potential losses. Do you want to try the possibilities for free with an unlimited demo? Use the button below to open an account immediately:
What is Johnson & Johnson's stock price?
Do you want to know how Johnson & Johnson's share price is developing? In the chart below, you can see the price at which you can buy and sell Johnson & Johnson CFD shares.
About Johnson & Johnson, the company
The American company Johnson & Johnson is active in the pharmaceutical industry worldwide. Both medical and consumer products are manufactured by the company. The company has three divisions: medical devices, medicines, and consumer products.
The medicines business accounted for 50 percent of sales in 2019, while the consumer products business accounted for 16 percent of sales. Half of the total turnover of this globally active company, 80 billion in 2019, is achieved in the United States. Johnson & Johnson is headquartered in the city of New Brunswick, New Jersey.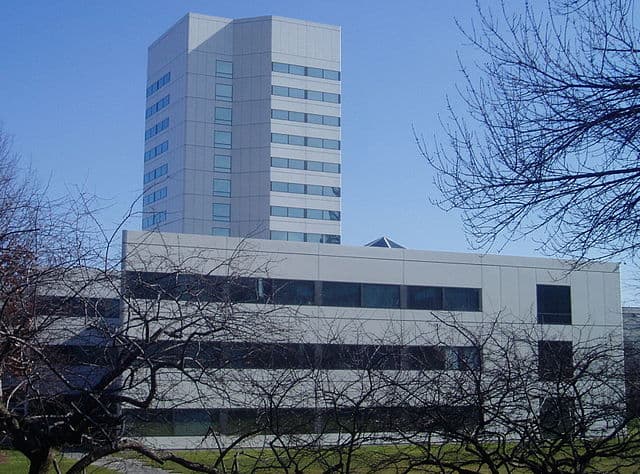 History of the company
The Johnson & Johnson company was founded in 1886 by brothers Robert Wood Johnson, James Wood Johnson, and Edward Mead Johnson. Their company was the first to market a bandage product with bacteria-killing properties.
Several other companies were acquired. The Belgian company Janssen Pharmaceutica was acquired in 1961. In 1999, Centocor, now Janssen Biotech, was acquired. The consumer division of the company Pfizer was acquired in 2006.
In October 2010, Johnson & Johnson offered 1.75 billion euros for the remaining shares for the Dutch company Crucell, of which it already owned 18%. This acquisition was completed in February 2011. Crucell joined Janssen Pharmaceutica in October 2014. In August 2020, the company was acquired by Momenta Pharmaceuticals. This company develops biologic drugs to treat rare immune diseases.
As you can see, Johnson & Johnson is active in buying up other companies. This can be a smart strategy: It increases the company's product offering and spreads risks across different categories as much as possible. When the company makes a smart acquisition, this can be a good reason to buy Johnson & Johnson shares.
Johnson & Johnson goes public
In 1944, the company was listing on the New York Stock Exchange. The company is listed on the Dow Jones Industrial Average Index.
The Company Johnson & Johnson: Controversies
The company praised prescription drugs that were not registered. Bribes were also allegedly paid to doctors. In 2013, a settlement was reached with the U.S. Attorney's Office for $2.2 billion. In addition, the company was placed under stricter supervision.
By concealing the side effects of analgesic substances supplied by the company, the company contributed to the 'opiate crisis'.  Hundreds of thousands of Americans have died since 2000 after taking an overdose of an analgesic. In 2019, a judge ordered the company to pay a $572 million fine to the American state of Oklahoma. The company appealed. Because the fine imposed was much lower than expected, the share price rose.
The drug Risperdal, which has the side effect of breast formation in boys, was promoted by the company unauthorized. The company was fined $8 billion.
These kinds of controversies and scandals can put pressure on the company's results. As an investor, it is important to keep a close eye on the latest developments. The stock price can come under a lot of pressure when the company does something stupid. As an active trader, you can respond to these kinds of mistakes by taking a short position: with a short position, you achieve a positive result when the share price falls.
Author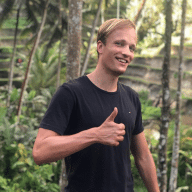 About
When I was 16, I secretly bought my first stock. Since that 'proud moment' I have been managing trading.info for over 10 years. It is my goal to educate people about financial freedom. After my studies business administration and psychology, I decided to put all my time in developing this website. Since I love to travel, I work from all over the world. Click here to read more about trading.info! Don't hesitate to leave a comment under this article.