How to buy Pfizer shares?
Pfizer is one of the largest pharmaceutical companies in the world. With medicines such as Viagra and Xanax, the company can establish a stable, annual source of income. An investment in the Pfizer company can therefore turn out well! In this article we look at how you can buy Pfizer shares. You can also consult the latest Pfizer stock price on this page.
Do you want to buy Pfizer shares? You can directly trade in Pfizer stocks with one of these reliable brokers:

| Brokers | Benefits | Register |
| --- | --- | --- |
How can you actively invest in Pfizer?
It can be very interesting to actively invest in Pfizer. A new, revolutionary drug can cause the share price to rise sharply just like that. You can earn money on this in the short term. At the same time, a competitor's drug that works better than Pfizer's products can cause the stock price to collapse. By using CFDs, you can benefit from both these types of increases and decreases.
With CFDs, you can bet on both rising and falling share prices. It is even possible to use leverage. With leverage both your potential profit and your potential loss increase significantly. Plus500 allows you to actively speculate in Pfizer using CFDs. Use the button below to open a free demo at this broker:
What is Pfizer's stock price?
Are you curious about Pfizer's current CFD stock price? Then you've come to the right place! The chart below shows how Pfizer's CFD share is performing.
Is it wise to invest in Pfizer?
Investors thinking of buying Pfizer shares should, of course, consider some pros and cons. An important advantage of the Pfizer company is that they introduced the erectile Viagra to the market. This is not only the best known, but also the most popular erection product worldwide. Other well-known Pfizer products that provide a stable base and a steady revenue stream are Lipitor (the drug with the world's largest sales), Xanax (a drug for treating anxiety disorders) and Zoloft (an antidepressant).
Pfizer is an important global name because of these well-known medicines. An investment in Pfizer is therefore considered relatively safe. The company pays out a nice annual dividend, which is of course very attractive in times of low-interest rates. With an investment in Pfizer you can even make a lot of money when the company produces a new 'hit'. This happens when the company invents a new drug that is in high demand. During the corona pandemic, for example, the company carries out research into a vaccine.
There are, of course, some potential risks associated with buying Pfizer stocks in practice. The medical sector is one that is constantly changing. Will there be an erectile dysfunction product on the market tomorrow that has a better effect than Viagra? Or will there be a new, important competitor on the market for Lipitor? If so, Pfizer's operating results could suffer considerably. This type of news could put pressure on the company's stock price. Fortunately, you can still profit from this with a short position.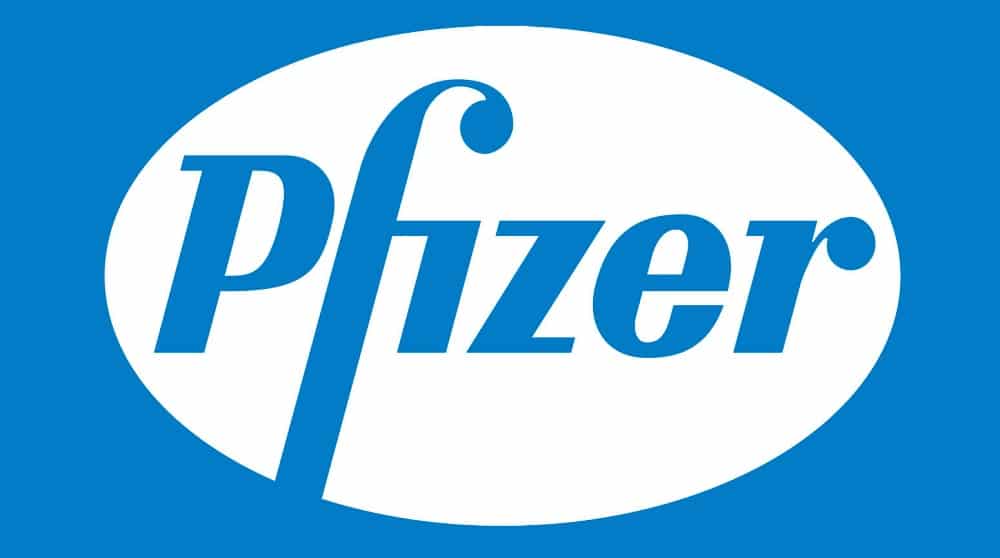 About the Pfizer company
Pfizer, headquartered in New York, is one of the world's largest pharmaceutical companies. At the time of writing, the products marketed by Pfizer are sold in more than 125 countries on this planet.
Having said that, it is true that around 50% of all turnover is expected to be generated in the United States. Countries such as Japan and China also account for a not insignificant 8% of total turnover. Pfizer's shares are listed on the New York Stock Exchange with the ticker PFE.
The company can grow even further in emerging economies such as China. If you believe this is possible, it may be attractive to buy Pfizer shares.
The three parts of the Pfizer company
The structure of the pharmaceutical company Pfizer consists of three different parts. Firstly, there is the Pfizer Biopharmaceuticals Group division. In practice, this group focuses on the development and production of mainly medicines.
A second part of the company is 'Upjohn'. This business unit is particularly known for its focus on the production and sale of generic medicines. In July of the year 2019, Pfizer announced that there would be a close collaboration between this business unit and Mylan.
The third and final part of Pfizer is 'Consumer Healthcare'. This business unit is not only responsible for the production, but also for the sale of medicines that are not exclusively available with a prescription. On 19 December of the year 2018 it was announced that this business unit will merge with a similar division that is part of the company GlaxoSmithKline.
The history of Pfizer
The Pfizer company was founded in 1849  by Charles Pfizer together with his cousin Charles F. Erhart. Initially, the company was given the name 'Charles Pfizer and Company'. In the time of the First World War, the company encountered problems with the supply of certain raw materials from Italy.
At that time, however, Pfizer succeeded in remedying this shortcoming through its own fermentation research. This turned out to be a critical or perhaps even crucial milestone in the history of the Pfizer company. It laid the foundations for the production of penicillin. This medicine was produced in large numbers by the Pfizer company during the Second World War.
Over the years, Pfizer has made several strategic acquisitions. One important acquisition, for example, took place in 2009. At that time, Pfizer acquired sector colleague Wyeth. Six years later, the company had an interesting new acquisition opportunity in the form of sector colleague Allergan. The acquisition involved an amount of some 160 billion US dollars.
In December of the year 2018, a new agreement was concluded between Pfizer and GlaxoSmithKline. The agreement related to the bundling of their consumer health care activities. In July 2019, Pfizer also announced that it would acquire Mylan. This further strengthened the company's market position.
When Pfizer acquires other companies, this can have a major impact on the share price. This can therefore be an interesting time to actively trade in Pfizer's shares.
Author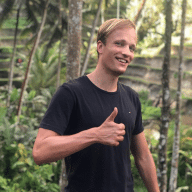 About
When I was 16, I secretly bought my first stock. Since that 'proud moment' I have been managing trading.info for over 10 years. It is my goal to educate people about financial freedom. After my studies business administration and psychology, I decided to put all my time in developing this website. Since I love to travel, I work from all over the world. Click here to read more about trading.info! Don't hesitate to leave a comment under this article.