How to buy Pfizer shares (2023)? – invest in Pfizer
Pfizer is one of the largest pharmaceutical companies in the world. With drugs like Viagra and Xanax, the company maintains a stable annual revenue stream. An investment in Pfizer shares can therefore be lucrative! In this article, we will explore how you can buy Pfizer stocks. You can also examine the latest Pfizer stock price on this page.
How to buy Pfizer stocks?
People will continue to need a lot of medication in the future. As people get older, they will become increasingly dependent on medication. In addition, prosperity is increasing in countries such as China, where the company can reach new markets.
Investing in Pfizer shares for the long term can therefore be a good idea. But what is the best place to buy Pfizer stocks?
<table id=9 / x_text="Pfizer"]
What is Pfizer's stock price?
Are you curious about Pfizer's current stock price? Then you have come to the right place on this page! In the chart below, you can see how the Pfizer stock performs:
Company information for Pfizer
Below, you can see the key company information for Pfizer.
Pfizer stock Analysis
Before you decide whether to buy or sell Pfizer stocks, it is important to analyse the stock thoroughly. In the overview below, you can see how Pfizer has performed over the past period.
Stock prices of Pfizer for the last 5 days
In the table below, you can see the stock prices for Pfizer for the last 5 days:
What will Pfizer's stock price do in 2023?
Are you curious about what analysts think Pfizer will do in 2023 and the following years? We have combined analyst forecasts using data from Alpha Vantage. Keep in mind that this number is only a prediction of Pfizer's stock price and that this prediction may not come true.
Why can it be a good idea to buy Pfizer stocks?
Strong brand: Pfizer is a globally recognized brand that has developed vaccines for many diseases.
Diversification: a good reason to invest in Pfizer is the company's extensive portfolio. Disappointing results from one drug can be offset by good results from another drug.
Strong pipeline: by constantly releasing new drugs, the company can continue to grow in the future.
COVID-19: Pfizer's reputation and revenue have increased significantly due to the company developing one of the most well-known COVID-19 vaccines.
What are the risks associated with investing in Pfizer?
Dependency on patents: Pfizer's income comes from the patents for medicines that the company owns. When these expire, the company's profitability may decrease.
Competition: the pharmaceutical industry is highly competitive, and Pfizer will have to actively fight to maintain its market share.
Concentration: a large portion of the company's income comes from a few medicines, which is a risk.
Regulations: new regulations surrounding medicines can put pressure on the company's profitability.
Who are Pfizer's biggest competitors?
Novartis AG
Roche Holding
AstraZeneca
Merk & Co
Step 1: individuals can buy and sell Pfizer shares through an online broker. Therefore, it is important to first open an account with a professional broker.
Step 2: transfer money from your bank account to your stock account. It may take several business days for the transaction to be fully processed.
Step 3: select the Pfizer share and enter the amount you want to invest.
Step 4: with a market order, you buy the share directly at the current price. With a limit order, you retain more control over your investment, but there is a risk that it will never be executed.
About Pfizer
At the time of writing, the products marketed by Pfizer are sold in more than 125 countries around the world.
Currently, about 50% of the total revenue is generated in the United States. Countries such as Japan and China also contribute significantly to the revenue of the company, with a percentage of 8%. Pfizer shares are listed on the New York Stock Exchange under the ticker PFE.
The company can further grow in emerging economies such as China. If you believe this is possible, it may be attractive to buy Pfizer shares.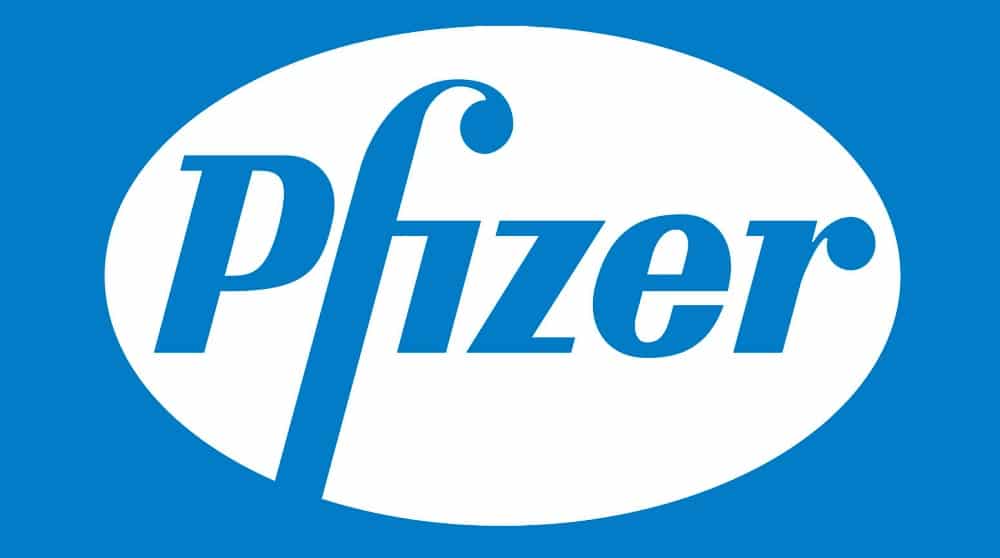 The main divisions of Pfizer
Innovative Medicines: this division focuses on researching and developing new medicines.
Established Medicines: this division develops generic medicines without a patent.
Consumer Healthcare: this division produces products that are available without a prescription.
The history of Pfizer
Pfizer was founded in 1849 by Charles Pfizer and his cousin Charles F. Erhart. Initially, the company was named 'Charles Pfizer and Company'. During the First World War, the company faced problems with the supply of certain raw materials from Italy.
Penicillin
However, during that time, Pfizer managed to solve this problem through its own fermentation research. This turned out to be a significant, or perhaps even crucial, milestone in the history of Pfizer as it laid the foundation for the production of penicillin. During World War II, Pfizer produced large quantities of this medicine.
Acquisitions
Over the years, Pfizer has carried out various strategic acquisitions. Some examples of these acquisitions are:
In 2009, Pfizer acquired sector peer Wyeth.
Six years later, Pfizer also acquired Allergan for $160 billion.
In July 2019, Pfizer decided to acquire Mylan.
When Pfizer acquires other companies, it can have a significant impact on the stock price. This can be an interesting time to actively trade Pfizer shares.
Is it wise to invest in Pfizer stocks?
Strong income from existing medicines
Investors considering buying Pfizer shares should take the pros and cons into account. An important advantage of Pfizer is that it has brought the erectile dysfunction drug Viagra to the market. This is not only the most well-known, but also the most popular erectile dysfunction drug worldwide.
Other well-known Pfizer products that provide a stable base and at least a constant revenue stream are Lipitor (the drug with the world's largest revenue), Xanax (a drug for the treatment of anxiety disorders), and Zoloft (an antidepressant).
Due to these well-known medicines, Pfizer is an important global name. An investment in Pfizer stocks is therefore considered as relatively safe. The company pays a solid dividend annually, which makes buying Pfizer shares more attractive.
New medicines
Furthermore, buying Pfizer shares can lead to a significant gain. This happens when the company invents a new medicine that is in high demand. During the coronavirus pandemic, for example, the stock price rose sharply because the company introduced a coronavirus vaccine to the market.
Competition can throw a wrench in the works
Of course, there are also some potential risks associated with buying Pfizer shares. The medical sector is one that is constantly in motion. If a new erectile dysfunction drug with better efficacy is released by a competing company, the stock price of Pfizer can take a hit. This kind of news can put pressure on the company's stock price.
Always keep a close eye on developments and determine whether Pfizer shares fit within your risk profile.
Author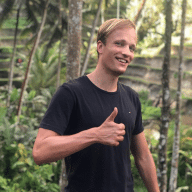 About
When I was 16, I secretly bought my first stock. Since that 'proud moment' I have been managing trading.info for over 10 years. It is my goal to educate people about financial freedom. After my studies business administration and psychology, I decided to put all my time in developing this website. Since I love to travel, I work from all over the world. Click here to read more about trading.info! Don't hesitate to leave a comment under this article.