How to buy IBM stocks (2023)? – invest in IBM shares stocks
Do you want to buy IBM shares? Read the comprehensive analysis first, so you know whether investing in IBM stocks is wise.
How to buy IBM stocks?
If you have confidence in the new direction the company has taken, you may consider buying IBM stocks. By selling the computer division, they can fully focus on more profitable product groups. However, this comes with risks: IBM is dependent on a smaller group of divisions that generate the majority of its revenue.
When you want to buy IBM shares, it is important to pick a reliable stockbroker:
| Brokers | Benefits | Register |
| --- | --- | --- |
| | Buy IBM without commissions. Your capital is at risk. Other fees may apply. | |
| | Speculate with CFD's on increasing & decreasing prices of IBM! 82% of retail CFD accounts lose money. | |
| | Benefit from low fees, an innovative platform & high security! | |
| | Speculate on price increases and decreases of IBM with a free demo! | |
Why can it be advantageous to buy IBM stocks?
Strong position: IBM has built a strong position in the technology sector. The company is also building a strong position in new sectors such as artificial intelligence and cloud computing.
Diversification: because the company is active in different segments, the risks of investing in IBM stocks are lower.
Strategic partnerships: IBM collaborates with Microsoft and Red Hat, among others.
Strong financial performance: IBM has a nice annual growth rate, which is positive for the future stock price.
Dependency: IBM is completely dependent on the technology industry for its revenue.
Competition: the technology industry is highly competitive, which puts a lot of pressure on the company.
External risks: the economic situation, new legislation, and supply chain problems can put pressure on IBM's results in the future.
What are IBM's biggest competitors?
How to invest in IBM stocks?
Compare: take the time to compare IBM stocks with other stocks. This way, you can determine if IBM is the best investment for you.
Open an account: then open an account with a broker where it is possible to invest in IBM stocks.
Activate your account: take the time to activate your investment account. You can then deposit money directly from your bank account.
Buy IBM stocks: select the IBM stock and determine the amount you want to invest. By pressing buy, you send the order directly to the stock exchange.
Evaluate: you can sell your IBM shares at any time and transfer the money to your personal bank account.
Is it wise to invest in IBM stocks?
There are plenty of arguments in favour of investing in IBM stocks. The strength of the existing patents that the company holds is already great. Moreover, they are constantly trying to innovate, which allows them to apply for more profitable patents. IBM has also been successful in creating economies of scale, which increases the company's competitive strength.
However, there are also concerns about IBM's performance. Many investors doubt whether IBM can keep up with the competition. Their growth lags behind compared to many competitors. This was evident in their approach to the new cloud technology. They failed to beat the competitors Microsoft Azure and Amazon AWS despite enormous investments and research. In the future, IBM's cloud services may be able to capture a larger market share, which would contribute to the company's profitability.
An investment in IBM stocks may also be interesting for investors who are looking for a solid dividend yield. The average payment of 5 percent per year is higher than that of other companies in the S&P 500. However, it is important to remember that the company is still rediscovering itself: a long-term investment in IMB shares is therefore far from risk-free.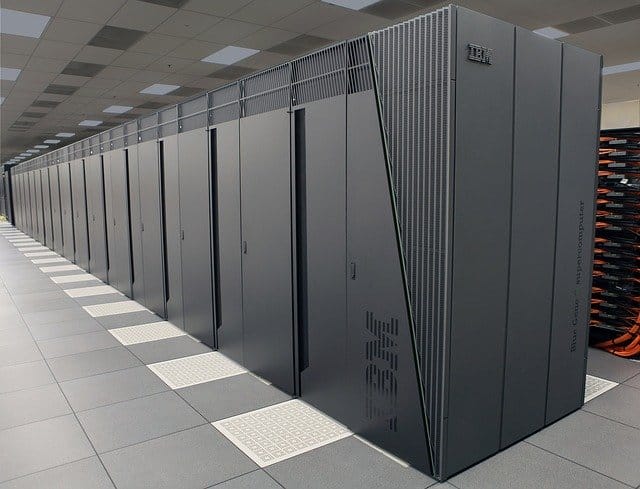 What is the stock price of IBM?
Do you want to know how the CFD share price of IBM has developed? In the chart below, you can directly buy the IBM share by using the buttons.
Company Information of IBM
Below you can find the most critical company information of IBM.
Analysis of IBM
Before you decide to buy or sell IBM stocks, it is essential to analyse the stock thoroughly. In the overview below, you can see how IBM has performed over the past period.
Stock Prices of IBM over the Last 5 Days
In the table below, you can see the stock prices of IBM of the last 5 days:
What Will IBM's Stock Price Do in 2023?
Are you curious about what analysts think IBM will do in 2023 and the years after that? We have combined the forecasts of analysts using the data from Alpha Vantage. Keep in mind that this figure is only a prediction about the stock price of IBM and that this prediction does not have to come true.
About IBM
IBM (International Business Machines Corporation) is one of the largest IT companies in the world. The company has offices in more than 70 countries, and serves customers from over 170 countries. This American IT company is engaged in computer hardware and software, computer technology, and provides services to companies in the IT sector. This powerful company with the blue logo is nicknamed Big Blue.
Inventions by IBM
IBM has several inventions to its name. Some examples of these inventions are Dynamic Random Access Memory (DRAM), the floppy disk, the hard drive, the magnetic stripe card, the relational database, the virtual machine, and the Universal Product Code (UPC) barcode.
The company also holds numerous patents, which allows the company to generate income to this day. These patents can be a good reason to invest in IBM stocks.
The Organizational Structure of IBM
Sales and Distribution
This division aims to provide the best IT solutions to the company's clients. This division includes development and integration of products and services, and provides customized solutions to various industries, including government, telecom companies, financial service providers, and the industry.
Global Technologies Services (GTS)
This division, established in 1991, offers a broad range of services to customers who do business over the internet. IBM is at the forefront of this growing market of internet payments, network services, and hosting services.
Global Business Services
This division deals with business processes. It not only provides advice, but also handles the ultimate implementation and potential outsourcing.
Global Financing
This division provides IT financing for the purchase of hardware and software.
Towards a Smarter Planet
Smarter Planet is a vision for a smarter world introduced by the company in 2008. Smart systems developed by the company can be used to extract information from the overwhelming amount of data created every day. This enables customers to gain new insights, make better predictions, and take better decisions.
If you believe that IBM will achieve better results with its large-scale information systems in the future, it may be attractive to buy IBM shares.
The long history of IBM
IBM has a long history of innovation dating back to the 19th century. There were pioneering companies in the late 19th century with revolutionary inventions in information processing.
One of these companies was the Tabulating Machine Company founded by Hollerith in 1896. Herman Hollerith is the inventor of a data processing machine that works with punch cards. His company merged with two other companies, the Computing Scale Company and the International Time Recording Company, in 1911 to form the Computing Tabulated Recording Company (CTR). The name of this company was changed to International Business Machines (IBM) in 1924.
Storing information is important
At IBM, everything has always revolved around information. The pioneering companies at the end of the 19th century were already investigating how to store, calculate, and transmit information.
IBM products such as the PC and the Watson system were also developed out of the need to store and process information. The Watson system could analyse and interpret texts in an advanced way.
PC division sold to Lenovo
IBM is best known for the Personal Computer it introduced to the market in 1981. The IBM-developed PC could also be built under licence by other companies. However, in 2004, the company decided to sell its PC division to Lenovo. This was done because, according to IBM, producing PCs was no longer a strategic goal of the company. Lenovo paid about 2 billion dollars for this acquisition.
Through the sale, IBM can better focus on its main tasks. In theory, this can lead to better results, which can be a good reason to buy IBM shares. At the same time, the company is now less diversified, which means that the risks have increased. Therefore, analyse whether it is a good time to invest in IBM stocks.
IBM is an iconic company that has had a strong position in the technology industry for decades. Because the company is active in different sectors, it can be an interesting investment. The company is also known for its strong growth figures, which can make it an attractive investment.
It is advisable to keep a close eye on IBM's competition. When other companies perform better, the relative profitability of the company may decrease.
Furthermore, always determine whether IBM shares fit within your current investment portfolio. If this is the case, you can consider investing in IBM stocks.
Author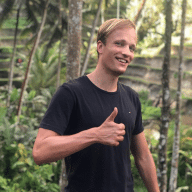 About
When I was 16, I secretly bought my first stock. Since that 'proud moment' I have been managing trading.info for over 10 years. It is my goal to educate people about financial freedom. After my studies business administration and psychology, I decided to put all my time in developing this website. Since I love to travel, I work from all over the world. Click here to read more about trading.info! Don't hesitate to leave a comment under this article.