How to buy ChatGPT shares? Investing in OpenAI
ChatGPT might become the most important tool since the development of modern search engines. It can therefore be interesting to invest in OpenAI ChatGPT shares. In this article, I explain in detail how to buy ChatGPT stocks.
ChatGPT and OpenAI are currently not publicly traded: therefore, you cannot invest in ChatGPT directly. However, Microsoft recently bought 49% of the shares for $10 billion. You can therefore invest in ChatGPT by buying Microsoft shares. In the future, ChatGPT might become a publicly traded company. When ChatGPT & OpenAI become publicly listed, you can buy their stocks without any issues.
Are you wondering which broker you should use to invest in stocks? Take a look at the list below to find the best broker for you:
| Brokers | Benefits | Register |
| --- | --- | --- |
| | Buy without commissions. Your capital is at risk. Other fees may apply. | |
| | Speculate with CFD's on increasing & decreasing prices of ! 82% of retail CFD accounts lose money. | |
| | Benefit from low fees, an innovative platform & high security! | |
| | Speculate on price increases and decreases of with a free demo! | |
Why might ChatGPT be an interesting investment?
ChatGPT is an AI (artificial intelligence) company. AI is a computer programme that can handle information in an intelligent way. For example, you can ask ChatGPT questions, and the programme can even write entire articles. ChatGPT's might have a lot of impact in the future:
ChatGPT allows people to search the internet differently. ChatGPT is therefore a direct threat to Google.
Writing content is easier than ever with ChatGPT. The programme can even write poems and answer complex questions.
There are also drawbacks to ChatGPT: many school students use the programme to write entire assignments. ChatGPT is strong with factual information, but is not good at drafting opinions. Many students slightly modify the output of ChatGPT and subsequentially hand in the AI-generated assignment. ChatGPT creates unique content, which makes it impossible for teachers to spot plagiarism.
AI, despite its drawbacks, will play an increasingly big role in our society. This might make it interesting to invest in ChatGPT stocks.
Alternative investments for ChatGPT & OpenAI
You can also invest in other AI related companies. Here are some alternative companies you can invest in:
Alphabet: the search results Google shows you are determined by a complicated algorithm.
Amazon: AI is crucial at Amazon. AI predicts which products users might like, and robots are increasingly replacing real workers in the warehouses. Moreover, their Alexa product also uses AI technology and is gaining popularity.
ai: This company offers so-called enterprise AI, which can help companies transform information in the cloud.
IBM: IBM has been developing AI solutions for decades. Its supercomputer Watson is the best-known example. This supercomputer can answer complicated questions.
Lemonade: an AI robot processes most of the insurance claims and applications.
Meta Platforms: Meta's algorithm determines what information you see on your social media feed. This creates echo chambers where you mostly see opinions that match your own.
Nvidia: Nvidia already understood the importance of AI and has taken the right steps to build a strong position.
Salesforce: the Einstein AI Engine makes managing customer relationships easier than ever.
Tesla: it is no secret that Tesla works on self-driving cars. In addition, the company also works on robot taxis that can get users to their destinations quickly and safely.
Besides AI stocks, you can also choose to invest in an AI ETF. An ETF is a security that tracks a basket of securities, allowing you to invest in numerous stocks in one fell swoop. An AI ETF focuses on companies related to AI development. Some examples of AI ETFs are:
iShares automation & Robotics UCITS ETF USD A
Wisdom Tree Artificial Intell UNCITS ETF
Global X Robotics & Artificial Intelligence UCITS
What is the future of AI?
AI will play an increasingly important role in our society. For example, did you know that admissions in US universities are largely conducted by AI? More and more decisions that were performed by humans in the past will now be performed by computers. At many companies, it is becoming increasingly hard to speak to a real person because they have largely been replaced by robots.
However, AI also has its dark sides; for instance, there were several scandals involving AI making racist decisions. This kind of bias can easily arise. For example, when immigrants earn less money on average, AI may decide that all immigrants deserve a lower credit score. This could lead to ethical concerns that lead to court cases.
Conclusion: this is how to invest in ChatGPT
First, open an account with a reliable broker.
Select the stock you want to invest in: for example ChatGPT.
Research whether their stock suits you before opening an investment.
Enter the amount you would like to invest and press the buy button.
Frequently asked questions about ChatGPT
I tested this, but the answer is no. ChatGPT is programmed to alert users when they ask the algorithm for financial advice. Algorithms can certainly predict stock market movements, but unpredictable events can disrupt these predictions. AI can ultimately only respond to existing information, and creativity is not yet part of AI.
More and more people are asking me if it is possible to invest in ChatGPT. At the time of writing, you cannot yet buy ChatGPT shares. However, Microsoft is a major co-shareholder of ChatGPT so by investing in Microsoft, you also invest in ChatGPT. Additionally, there are several other AI related companies you can invest in.
ChatGPT (or in full generative pre-trained transformer) is a chatbot that uses OpenAI. You can use ChatGPT to ask complex questions. ChatGPT can even write entire stories for you and perform various tasks. ChatGPT is estimated to be worth $29 billion USD in 2023. The company that developed ChatGPT is OpenAI.
OpenAI is the company that developed ChatGPT. You cannot buy shares in OpenAI or ChatGPT at the time of writing. When it becomes possible to invest in these shares, you will be able to read about it here.
Author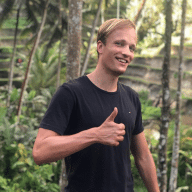 About
When I was 16, I secretly bought my first stock. Since that 'proud moment' I have been managing trading.info for over 10 years. It is my goal to educate people about financial freedom. After my studies business administration and psychology, I decided to put all my time in developing this website. Since I love to travel, I work from all over the world. Click here to read more about trading.info! Don't hesitate to leave a comment under this article.