How to buy Whiting Petroleum shares?
Do you want to invest in Whiting Petroleum? In this article, you can read how to buy Whiting Petroleum shares. You can also consult the actual stock price of Whiting Petroleum here.
Do you want to buy Whiting Petroleum shares? You can directly trade in Whiting Petroleum stocks with one of these reliable brokers:

| Brokers | Benefits | Register |
| --- | --- | --- |
| | Buy Whiting Petroleum without commissions. Your capital is at risk. Other fees may apply. | |
| | Speculate with CFD's on increasing & decreasing prices of Whiting Petroleum! 82% of retail CFD accounts lose money. | |
| | Benefit from low fees, an innovative platform & high security! | |
| | Speculate on price increases and decreases of Whiting Petroleum with a free demo! | |
How can you actively invest in Whiting Petroleum stocks?
Oil stocks can be very volatile. The company Whiting Petroleum is no exception. The company is on the brink of bankruptcy and the income per share is therefore extremely low. By actively speculating on the price of the Whiting Petroleum company, you can react to the latest market conditions.
A good party to actively speculate on the price of this CFD share is Plus500. Use the button below to open an account and start speculating immediately:
What is the current stock price of Whiting Petroleum?
Are you curious about the current course of the company Whiting Petroleum? Understandable! In the graph below you can see the CFD price of the Whiting Petroleum share. You can also use the buttons to open a position.
About the company Whiting Petroleum
Whiting Petroleum is a company specializing in the exploration of hydrocarbons. The company is headquartered in Denver, Colorado. Whiting Petroleum has long been one of America's largest oil-based asset companies. It controls one of the largest acreage positions within the Williston Basin of North Dakota and Montana.
The company is known to have no less than 476,332 hectares of oil production in this region. This gives it an absolutely impressive share.
Independent exploration and production company
Whiting Petroleum is not only an independent exploration company, but also a production company with a base that focuses entirely on oil. The American state of North Dakota is known as an oil-rich environment. Indeed, it can be said that this is one of the most important oil production environments in the world. It is here that Whiting Petroleum can profile itself as one of the most important oil producers. It also has a significant share of oil production within the US State of Colorado.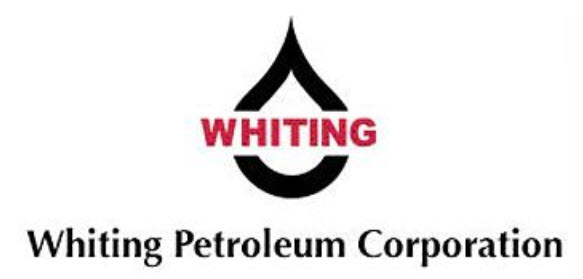 The history of Whiting Petroleum
Whiting Petroleum was founded in 1980. The company was founded by Kenneth R. Whiting and Bert Ladd. The company remained in the hands of the two founders until 1992. At that time, the founders received an offer of about 27.5 million American dollars from Alliant Energy. More than 11 years later, Whiting Petroleum was to be transformed into a public company. This was done through an IPO that brought in over 400 million US dollars.
After going public with Whiting Petroleum, the focus was mainly on the acquisition of new assets. One of the most important purchases in this area took place in 2005, when the North Ward Estes area was purchased for a value of $459 million. Some eleven years later, the property was to be sold back for a price of 300 million dollars. In August 2013, North Ward Estes also became the owner of a number of assets in the Williston Basin. This investment involved an amount of approximately 260 million dollars.
In the years that followed, Williston Basin mainly chose to dispose of many of its assets and focus on more specific areas. This led to the sale of certain assets in North Dakota in January 2017 for an amount of $375 million. Later that year, in August, assets in the Fort Berthold Indian Reservation in North Dakota would also be sold. For this, Whiting Petroleum received an acquisition price of approximately 500 million dollars.
Is it wise to invest in Whiting Petroleum?
Oil related stocks are as popular as ever. Despite the relatively short history the company has (it was only founded in the year 1980), it is true that Whiting Petroleum has managed to achieve a certain degree of reliability over the years. Its position as one of the largest and most important oil companies in the United States has of course aroused the interest of many potential (international) investors over the years.
In doing so, we have, in fact, immediately identified a significant risk to what an investment in Whiting Petroleum might entail. The fact that this company's share is entirely dependent on oil production and the exploration of hydrocarbons obviously also entails a certain risk. The development of the Whiting Petroleum share price is therefore highly dependent on the current oil price. Especially for people who are diversifying their portfolio, it is essential to take this into account.
Before investing in Whiting Petroleum, it is therefore advisable to carefully check the development of the oil price. Do you think it will rise in the future? Then you can certainly consider investing in Whiting Petroleum.
It is also important to mention that things are not going well for Whiting Petroleum: the company has fallen enormously in value and the share price could drop to EUR 0 in the future. By investing actively & smart you can still achieve good results with Whiting Petroleum stocks.
Author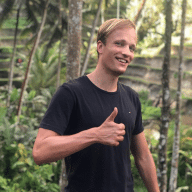 About
When I was 16, I secretly bought my first stock. Since that 'proud moment' I have been managing trading.info for over 10 years. It is my goal to educate people about financial freedom. After my studies business administration and psychology, I decided to put all my time in developing this website. Since I love to travel, I work from all over the world. Click here to read more about trading.info! Don't hesitate to leave a comment under this article.