How to buy Berkshire Hathaway shares?
Berkshire Hathaway is known as Warren Buffett's company. Between 1965 and 2017, the company did almost twice as well as the S&P500. These good results are achieved by investing in promising companies with a strong brand name and position. But how can you invest in Berkshire Hathaway shares yourself? This article explains how to buy Berkshire Hathaway stocks. You can also consult the stock price here.
Do you want to buy Berkshire Hathaway shares? You can directly trade in Berkshire Hathaway stocks with one of these reliable brokers:

| Brokers | Benefits | Register |
| --- | --- | --- |
| | Buy Berkshire Hathaway without commissions. Your capital is at risk. Other fees may apply. | |
| | Speculate on price increases and decreases of Berkshire Hathaway with a free demo! | |
| | Benefit from low fees, an innovative platform & high security! | |
How to actively invest in Berkshire Hathaway?
Actively trading the value of a stock has benefits. By actively speculating, you can better respond to the latest market developments. When the economy is performing badly, a company like Berkshire Hathaway is doing less well. Most companies will generate lower profits. If the share prices of the shares Berkshire Hathaway invests in fall, their own stock will also decline in value.
With CFDs you can actively speculate on these price increases and price falls. With a CFD, you do not directly invest in the share: you will therefore never be the owner of the share. However, you can take full advantage of the price movements. Plus500 is a good party with which you can actively trade in CFDs. Use the button below to open a free account on Plus500:
What is Berkshire Hathaway's stock price?
In the chart below you can check out Berkshire Hathaway's current stock price. You can also use the buttons to open a CFD position on the stock. Before you invest in the company, it is smart to explore which stocks the company invests in. Of course, you can also consult the individual prices of these shares.
Is it wise to invest in Berkshire Hathaway?
An investment in Berkshire Hathaway can certainly be wise. Between 1965 and 2018, the company achieved a much higher return than the S&P 500. It therefore seems that the company manages to beat the market by investing in stable and reliable companies. An investment in the company can therefore be ideal for the investor who does not have time to select individual shares.
Another major advantage of an investment in Berkshire Hathaway is the diversification. The company invests in all kinds of different shares. If one sector performs badly, the loss can be compensated by positive results from another sector. In addition, the company also provides insurance, which likewise allows it to achieve profitable results.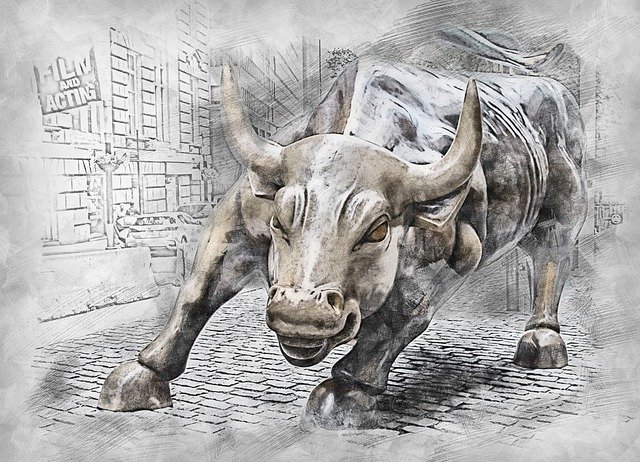 However, there are also risks associated with an investment in Berkshire Hathaway. Warren Buffett is the figurehead of the organization and people trust him. When he retires at some point, the price of the share can fall sharply. This is not so much because the company is doing worse, but rather because the famous person suddenly disappears. As an active trader, you can of course respond to such a development.
Furthermore, it is important to consider whether the company's investment strategy fits yours. Berkshire Hathaway is investing for the long term. The focus is therefore on stable returns and a relatively slow growth. If you prefer to act aggressively and make bigger profits, an investment in Berkshire Hathaway is not the best choice.
A final drawback of an investment in Berkshire Hathaway is the fact that the company will not do well during economically bad times. Volatility in the stock markets also causes changes in the value of your investments in the company. It is therefore advisable to buy shares at different times. This way you avoid making a big investment at the height of the market.
Roadmap for buying Berkshire Hathaway
Have you decided to buy Berkshire Hathaway shares? Then you must first go through a few steps. A first important step is to open an account with a broker. First, compare the different brokers, so that you can be sure that you select the right party.
After you open an account and deposit money, you can look up the stock within your account. You can do this by searching for the name of the company or by entering the BRKB ticker symbol.
You can choose to buy the stock directly, or you can open a trading position at a later time by using a limit order. It is advisable to buy Berkshire Hathaway shares at different times.
After you open an investment, it is important to regularly evaluate whether the investment still suits you. If this is not the case, you can close the position. Do not do this without substantial analysis first. It happens regularly that investors panic and therefore suffer a substantial loss.
Do you want to invest like Warren Buffett yourself?
Do you want to learn how to invest like Warren Buffett? Maybe you can invest better than this iconic investment hero. With tips from our article about Warren Buffett, you will learn how he selects his stocks. Use the button to read the article and discover his secret tips for buying the most attractive shares:
Berkshire Hathaway, the company
American conglomerate Berkshire Hathaway ranks fourth in the world. This conglomerate owns many companies in the financial, energy, and transport sectors. In addition, Berkshire Hathaway has a minority stake in various businesses. For example, this American conglomerate has a minority stake in the Coca-Cola Company and Wells Fargo, among others. Berkshire Hathaway is headquartered in Omaha, Nebraska.
The history of Berkshire Hathaway
Berkshire Hathaway has a rich history. Oliver Chase founded the Valley Falls Company in 1839. This company manufactured textiles. In 1927, there was a merger with Berkshire Cotton manufacturing Company. After the merger, the company continued as Berkshire Fine Spinning Associates. After integrating the loss-making Hathaway Manufacturing Company in 1955, the company was given its current name Berkshire Hathaway. In 1955, the company consisted of 15 factories employing more than 12,000 people.
The well-known American investment banker Warren Buffett bought shares of this company in 1962. Two years later, it became apparent that the textile industry was stagnating. Hathaway's former owner offered Buffet to buy back his shares. Buffet decided not to sell his stocks. Instead, he decided to buy up most of the shares in Berkshire Hathaway. He then fired the management and became the owner of the company himself. Buffet started with investing in insurance companies.
The company's activities
What are Berkshire Hathaway's current operations? It is a conglomerate with various investments in other companies.
Berkshire Hathaway has several business units. The main business entities are those relating to insurance and reinsurance activities. However, the company is also active in several other sectors.
For example, the company has an important position on the American rail network with the large freight carrier BNSF Railway. They are also active in companies engaged in the generation and distribution of electricity. Berkshire Hathaway is also active in the natural gas sector.
The company has likewise invested in well-known American companies such as Apple and Bank of America. Particularly, the investment in Apple has led to a good return. With this, Warren Buffett seems to be letting go of his advice a little more. In the past, he indicated that he only wanted to invest in companies that he fully understood.
During the Corona crisis, he sold his entire investments in airlines. This sale may have come a little too soon, as the shares recovered somewhat after the first crash. Buffett then invested in gold, which has given him a good return.
Cash reserves rise to record high
In 2019, Berkshire Hathaway's cash reserves rise to a record high. Warren Buffet's investment vehicle has $122 billion in cash at the end of June 2019. That is more than the record set in 2017. He is regularly criticized for holding large cash positions. This because the return on cash is low or sometimes even negative. However, this can be better than making an investment in a company that does not deliver good results.
Author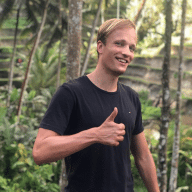 About
When I was 16, I secretly bought my first stock. Since that 'proud moment' I have been managing trading.info for over 10 years. It is my goal to educate people about financial freedom. After my studies business administration and psychology, I decided to put all my time in developing this website. Since I love to travel, I work from all over the world. Click here to read more about trading.info! Don't hesitate to leave a comment under this article.