How to buy Berkshire Hathaway Stocks (2023) – invest in Berkshire Hathaway
Berkshire Hathaway is also known as Warren Buffett's company and is known for its stable investment results. But how can you actually invest in shares of Berkshire Hathaway yourself? In this article, you can read how to buy Berkshire Hathaway stocks, and you can also consult the latest share price here.
How to Buy Berkshire Hathaway Stocks?
If you have confidence in Buffett's investment strategy, it can be smart to buy Berkshire Hathaway shares. The full share is expensive, and costs over $300,000. However, you can also invest in Berkshire Hathaway Class B stocks, which are available for a few hundred dollars. You can buy these shares directly from one of these reliable stockbrokers:
| Brokers | Benefits | Register |
| --- | --- | --- |
| | Buy Berkshire Hathaway without commissions. Your capital is at risk. Other fees may apply. | |
| | Speculate with CFD's on increasing & decreasing prices of Berkshire Hathaway! 82% of retail CFD accounts lose money. | |
| | Benefit from low fees, an innovative platform & high security! | |
| | Speculate on price increases and decreases of Berkshire Hathaway with a free demo! | |
What is the Stock Price of Berkshire Hathaway?
In the chart below, you can examine the current stock price of Berkshire Hathaway. You can also open a position on the stock by using the buttons. Before investing in the company, it's wise to research the stocks in which the company invests. You can also consult the individual prices of these stocks.
Company Details of Berkshire Hathaway
Below, you can see the key company details of Berkshire Hathaway.
Stock Prices of Berkshire Hathaway the Last 5 Days
In the table below, you can see the stock prices of Berkshire Hathaway for the last 5 days:
What Makes it Interesting to Buy Berkshire Hathaway Stocks?
Warren Buffett: Warren Buffett, the CEO of the company, is known as one of the world's most successful investors. His long-term strategy is popular, and attracts many investors to the company.
Diversification: Berkshire Hathaway owns stocks of companies in various sectors such as insurance, transportation, and more. This diversification reduces the risk of investments in the company.
Strong Financial Performance: Berkshire Hathaway has achieved consistent results for its shareholders over the years.
Strong Philosophy: The focus on buy and hold investing with an emphasis on companies with competitive advantages has contributed to the company's results.
What Are the Risks of Investing in Berkshire Hathaway Stocks?
Dependency on Warren Buffett: The success of Berkshire Hathaway heavily relies on the leadership of Warren Buffett. Given his age, he will be replaced soon.
Size: Berkshire Hathaway has grown significantly, which makes it more challenging to invest capital wisely. This can make it harder for the company to achieve significant growth figures.
Insurance Risks: Berkshire Hathaway has a large insurance division and can lose money in the event of major natural disasters.
Volatility: Fluctuations in the stocks in which Berkshire Hathaway invests strongly influence the stock price of Berkshire Hathaway.
What Are the Biggest Competitors of Berkshire Hathaway?
JPMorgan Chase & Co
BlackRock Inc.
The Vanguard Group
Fidelity Investments
State Street Corporation
Compare brokers: click here to compare the most reliable stockbrokers. Choose a broker that suits you and pay attention to transaction fees.
Determine strategy: take the time to determine a solid investment strategy. Decide how much you want to invest in Berkshire Hathaway and activate your investment account to start investing immediately.
Select stock: Berkshire Hathaway offers two classes of shares, select the Class B shares.
Place order: enter the number of Berkshire Hathaway shares you would like to buy and click "buy" to send the order directly to the stock exchange.
Evaluate: take the time to evaluate your investment in Berkshire Hathaway. If you no longer believe in the fund, you can sell the Berkshire Hathaway shares at any time.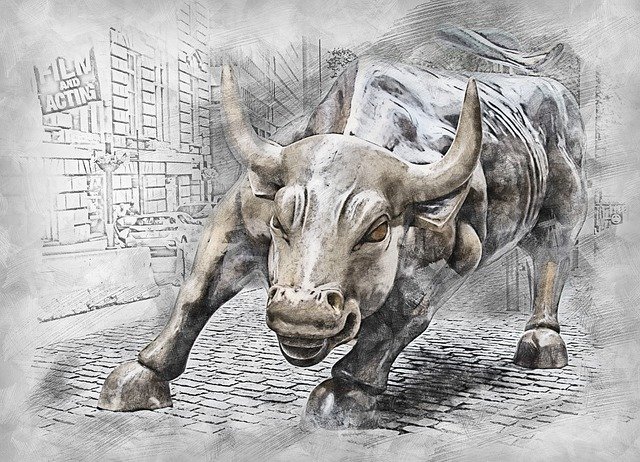 Do you want to invest like Warren Buffett?
Do you want to learn to invest like Warren Buffett? Maybe you can be a better investor than this iconic investment hero. With the tips from our article about Warren Buffett, you can learn how he selects his stocks. Use the button to read the article directly and discover his secret tips for buying the most attractive stocks:
About Berkshire Hathaway
Berkshire Hathaway is one of the largest companies in the world. This conglomerate owns many companies in the financial sector, energy sector, and transportation sector. Additionally, Berkshire Hathaway has minority stakes in various companies. For example, this American conglomerate has a minority stake in companies such as Coca-Cola Company and Wells Fargo. Berkshire Hathaway's headquarters is located in Omaha, Nebraska.
The history of Berkshire Hathaway
Berkshire Hathaway has a rich history. Oliver Chase founded the company Valley Falls Company in 1839, a textile manufacturing company. In 1927, a merger took place with Berkshire Cotton Manufacturing Company. After the merger, the company continued as Berkshire Fine Spinning Associates. After integrating the struggling Hathaway Manufacturing Company in 1955, the company adopted its current name, Berkshire Hathaway. In 1955, the company owned 15 factories with over 12,000 employees.
The well-known American investor Warren Buffett bought shares of this company in 1962. Two years later, it turned out that the textile industry was declining in value. Hathaway's former owner offered Buffet to buy back his shares. Buffet decided not to sell his shares. Instead, he decided to buy up most of the stock in Berkshire Hathaway. He then fired the management and became the owner of the company himself. After unwinding the assets, Buffet invested in insurance companies, among other things.
The company's activities
Berkshire Hathaway is active in various sectors. The main business segments are related to insurance and reinsurance.
The company also holds a significant position in the American rail network together with the major freight carrier BNSF Railway. It is also involved in companies engaged in electricity generation and distribution, as well as natural gas.
The company has also invested in well-known American companies such as Apple and Bank of America. The investment in Apple, in particular, has yielded a good return. This seems to indicate that Warren Buffett is deviating slightly from his own advice, as he used to state that he only wanted to invest in things he fully understood.
During the COVID-19 pandemic, he sold his entire investments in airline companies. This sale may have been premature, as the stocks somewhat recovered after the initial crash. Buffett then invested in gold, which yielded a good return.
The company also maintains a large cash reserve: which allows the company to remain flexible and quickly seize new opportunities in the stock market.
Is it wise to invest in Berkshire Hathaway stocks?
An investment in Berkshire Hathaway can certainly be wise. The company has achieved a higher return than the S&P 500 between 1965 and 2023. It appears that the company is able to outperform the market by investing in stable and reliable companies. Therefore, an investment in Berkshire Hathaway can be ideal for investors who don't have the time to select individual stocks.
Another major advantage of investing in Berkshire Hathaway shares, is the diversification. The company invests in various stocks. If one region performs poorly, it can be offset by results in another region. Moreover, the company also provides insurance, which can contribute to the profitable results.
However, there are also risks associated with investing in Berkshire Hathaway stocks. Warren Buffett is the face of the organization, and people trust him. When he eventually retires, the stock price may experience a significant decline. This is not necessarily because the company performs worse, but rather due to the sudden absence of the well-known figure. As an active trader, you can certainly take advantage of this.
Furthermore, consider whether the investment strategy of the company aligns well with your own strategy. Berkshire Hathaway invests for the long term and focuses on stable returns and relatively slow growth. If you prefer aggressive trading and larger profits, then investing in Berkshire Hathaway may not be the best choice.
A final disadvantage of investing in Berkshire Hathaway shares is that the company may not perform well during economic downturns. Volatility in the stock markets also leads to fluctuations in the value of your investment in the company. It is therefore advisable to buy the shares at multiple points in time, to avoid making a large investment at the market peak.
Author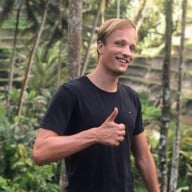 About
When I was 16, I secretly bought my first stock. Since that 'proud moment' I have been managing trading.info for over 10 years. It is my goal to educate people about financial freedom. After my studies business administration and psychology, I decided to put all my time in developing this website. Since I love to travel, I work from all over the world. Click <a href="/about-us/">here</a> to read more about trading.info! Don't hesitate to leave a comment under this article.