How to buy General Electric stocks?
Do you want to invest in General Electric stocks? That is possible! In this article you can read directly where and how to buy General Electric shares. You can also find the current share price here.
Where can you buy General Electric stocks?
Do you want to buy General Electric shares? You can directly trade in General Electric stocks with one of these reliable brokers:

| Brokers | Benefits | Register |
| --- | --- | --- |
| | Buy General Electric without commissions. Your capital is at risk. Other fees may apply. | |
| | Speculate on price increases and decreases of General Electric with a free demo! | |
| | Benefit from low fees, an innovative platform & high security! | |
| | Speculate with CFD's on increasing & decreasing prices of General Electric! 86% of retail CFD accounts lose money. | |
Would you like to actively invest in General Electric? This can be interesting, because by trading actively you can achieve a positive result both in the event of price rises and falls.
A good party to actively trade in General Electric stocks is Plus500. You can trade stocks at General Electric by using CFD's. Would you like to try this way of trading shares for free with a demo? Use the button below to open an account:
What is the current stock price of General Electric?
Are you curious about the current price of the General Electric stock? Take a look at the graph below to see the price development. With the buttons, you can directly open a CFD position on the share.
Is it wise to invest in General Electric?
For years, General Electric was one of the leading (electronics) companies in the world. This is still the case today. The company is the holder of a number of critical patents, as a result of which many investors still enter General Electric with full confidence. The improved diversity that the company has been able to realize also appears to be a very positive point.
Despite these positive points, it is true that General Electric's once solid basis has been somewhat eroded. Various profit warnings have therefore been issued in the past. Because of this profit warning, the board of directors then decided to halve the dividend. In this way, savings of USD 4.2 billion could be made. The fact that General Electric disappeared from the Dow Jones Industrial Average share index in 2018 could also be a red flag for potential investors. As an investor, it is therefore particularly important to follow the latest developments within General Electric.
Another possible risk for an investment in General Electric is the former heavy weight of the financial department. Before the 2008 crisis, no less than 50% of the income came from this department. However, the problem with financial services is that the results are very cyclical and a company can get into a lot of trouble when the economy is not doing well. As a result, even now the company still has loss-making financial products.
The management of General Electric sometimes takes mediocre decisions. For example, the company sold part of its healthcare division for $20 billion. General Electric could make good use of the money, but at the same time this division is critical for the company's profitability. It is therefore questionable whether the management always makes the smartest decisions. Before investing in General Electric shares, it is therefore advisable to examine what decisions the CEO of the company wants to make.
In the wake of the credit crisis, General Electric needed substantial government support to stay afloat. Even now, this large company is still in the process of reorganizing itself. By no means all departments are performing well and there is still a lot of work to be done. An investment in General Electric stocks is therefore certainly not without risk.
What is General Electric doing now?
Health care plays an increasingly important role within the company General Electric. For example, they are working on solutions that allow early detection of diseases. The company's solutions can also help doctors select the best treatment.
The company also produces a lot of loose equipment. Think, for example, of household appliances and lighting. This division does particularly well when the economy is developing well.
The company has also built up a strong position in the field of infrastructure. For example, General Electric supplies technology for the use of energy, oil, gas and water to developing countries. In this way, General Electric can make an excellent contribution to a good cause.
Finally, General Electric is also active in the financial market with its GE Money division. They offer, for example, loans that can be applied for by consumers and entrepreneurs. When the economy is underperforming, General Electric can lose money on these loans.
As you can see, General Electric is active in several markets. This diversity can be a good reason to buy General Electric shares.
Roadmap for buying GE stocks
Do you want to buy GE shares? Then follow this step-by-step plan to immediately add your first General Electric stocks to your investment portfolio.
An important first step in trading GE shares is to create an account with a broker. A broker is a party that can buy and sell stocks for you. It is important to choose a reliable and advantageous party: this way you can achieve the best results with your investments. Click here to compare the best brokers.
After you have opened an account, the second step is to deposit money into your account. Before you can do this, you will need to enter a few personal details.
After there is money in your account, you can look up the share in the third step. Within your investment account you can use the search function to find the General Electric share. Press buy to open the order screen.
In the fourth step you place the share order on the GE share. Here you have to fill in at least for what amount you want to buy General Electric stocks. Decide for yourself for what percentage you want GE shares to be part of your investment portfolio. Then decide whether you want to buy the stocks directly at the current market price with a market order or at a specific price with a limit order.
The fifth step never really stops: you have to constantly evaluate whether General Electric stocks still fit well within your strategy. If this is not the case, it is better to sell the General Electric shares.
One of the absolute market leaders in the electronics market
First and foremost, General Electric is known to be one of the absolute market leaders in the electronics market. In addition, the company is also known to be active in aircraft, medical equipment and renewable energy such as wind energy. Financial services are also part of General Electric's range of services. A noteworthy fact is that in North America, the French company Thomson sells consumer electronics under the name 'General Electric Consumer Electronics'. This, of course, together with General Electric itself.
This spread across different sectors reduces the risk of an investment in General Electric. It may be attractive to buy stocks in a company with a risk diversification.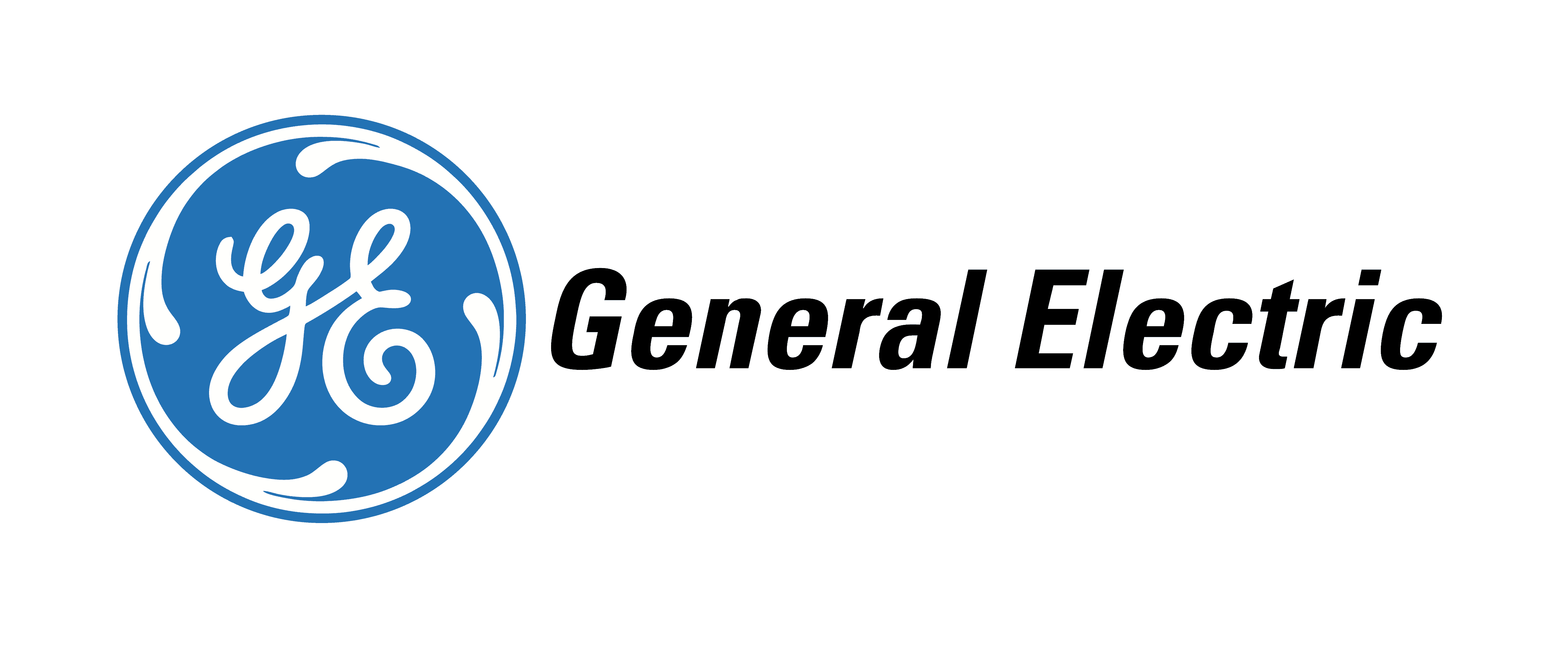 The history of General Electric
Anyone interested in investment will have heard of General Electric at some point. What many people do not know is that we have to go way back in time for the origins of this company. The person who founded it was none other than Thomas Edison! Edison opened his laboratory in Menlo Park in New Jersey in 1876. This laboratory was the place where some of the world's most important inventions would ever be made.
Thomas Edison's most important invention is undoubtedly the electric lamp. When the year 1890 came, Edison had chosen to have his various activities incorporated into his own holding company. The name of this holding company was the 'Edison General Electric Company'. In the following years (in the battle with competitor Thomson-Houston) many purchases of inventions and patents would take place. This resulted in General Electric, together with Thomson-Houston, acquiring impressive market positions.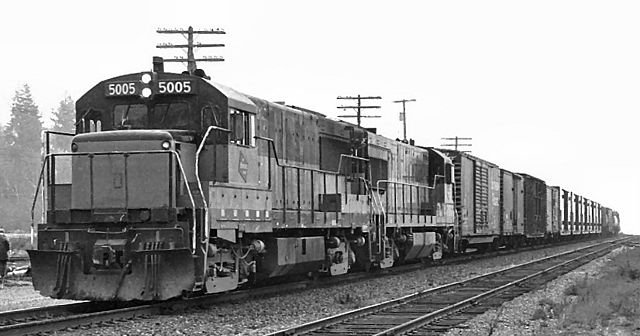 A train from 1970 produced by General Electric
In 1892, a long-awaited merger between the two companies finally took place, resulting in The General Electric Company. In the year 2015, General Electric made an important strategic change. At that time, the company chose to divest a significant amount of its financial services. In the year 2018 on 26 June the company disappeared from the Dow Jones Industrial Average share index.
In brief about General Electric
General Electric is a multinational and global company. The company is known for trading in technology, electronics and all kinds of services.
In the past, including the year 2016, General Electric ranked 68th among the world's largest companies, according to the Forbes Global 2000. It is headquartered in Fairfield, Connecticut, USA.
Author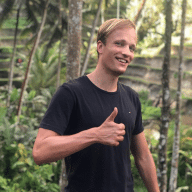 About
When I was 16, I secretly bought my first stock. Since that 'proud moment' I have been managing trading.info for over 10 years. It is my goal to educate people about financial freedom. After my studies business administration and psychology, I decided to put all my time in developing this website. Since I love to travel, I work from all over the world. Click here to read more about trading.info! Don't hesitate to leave a comment under this article.