How to buy General Electric stocks (2023)?
Do you want to invest in General Electric stocks? In this article, you will find information on where and how to buy General Electric shares, and you can also check the current stock price.
Where can you buy General Electric stocks?
General Electric is a large multinational company worth billions of dollars, and it holds a high position in the Forbes Global 2000. Do you think the company will deliver good results in the future? If so, it might be interesting to buy General Electric stocks. Are you looking for a reliable broker to buy General Electric shares? Have a look at our broker overview directly:
| Brokers | Benefits | Register |
| --- | --- | --- |
| | Buy General Electric without commissions. Your capital is at risk. Other fees may apply. | |
| | Speculate with CFD's on increasing & decreasing prices of General Electric! 82% of retail CFD accounts lose money. | |
| | Benefit from low fees, an innovative platform & high security! | |
| | Speculate on price increases and decreases of General Electric with a free demo! | |
What is the current stock price of General Electric?
Are you curious about the current price of General Electric stock? Examine the chart below to view the price trend or open a position on the stock by using the provided buttons.
Company information of General Electric
Below you can find the key company information for General Electric.
Analysis of General Electric stocks
Before deciding whether to buy or sell General Electric stocks, it is important to analyse the stock thoroughly. In the overview below, you can see how General Electric has performed over the past period.
Stock prices of GE over the last 5 days
In the table below, you can see the stock prices of General Electric for the last 5 days:
What is the forecast for General Electric's performance in 2023?
Are you curious about analysts' expectations for General Electric's performance in 2023 and the following years? Using data from Alpha Vantage, we have combined analysts' forecasts. Please note that this figure is only a prediction of General Electric's stock performance and may not materialize.
What makes buying General Electric stocks interesting?
Diversification: General Electric operates in the energy, aviation, and healthcare sector. The diversification of GE allows it to offset underperforming divisions with strong performance in other divisions.
Leading position in key markets: GE Aviation is a major player in the aviation industry, and GE Renewable Energy is a prominent player in the sustainable energy sector.
Technological expertise and innovation: an example is the advanced gas turbines developed by General Electric.
Restructuring: General Electric has significantly reduced its costs by selling non-core assets and focusing on the most profitable segments.
What are the risks of investing in General Electric stocks?
Debt: General Electric carries a high level of debt, which limits the company's financial flexibility.
Economy: The aviation and power divisions are particularly sensitive to economic challenges.
Obligations: General Electric faces potential risks due to past pension obligations.
Competition: GE operates in competitive industries and must constantly innovate. If General Electric is overtaken by competitors, its competitive position can significantly deteriorate.
What are General Electric's main competitors?
ABB Ltd
Honetwell International Inc
How to buy General Electric stocks?
Open a stock account: Although you can buy stocks through your bank, this is rarely the best option. Transaction fees at your bank are usually higher than with the average broker. Click here to directly compare various stockbrokers.
Activate your account & deposit funds: You then activate your investment account by uploading a copy of your passport and address. After these documents are approved, you can start investing straight away.
Purchase GE stocks: Use the search function within your investment account to select General Electric stocks. Then enter the amount you want to invest and press "buy" to open a position immediately.
Track results: Within your investment account, you can directly track the results of your investments. If you are no longer satisfied with your GE stocks, you can easily sell them with the click of a button.
What is General Electric currently working on?
Healthcare plays an increasingly important role within the company General Electric. For example, they are working on solutions for early disease detection. The company's solutions can also assist doctors in selecting the best treatment.
The company also produces a lot of individual equipment. This includes, for example, household appliances and lighting. This division performs particularly well when the economy develops positively.
General Electric has also built a strong position in the field of infrastructure. For example, General Electric provides technology for the use of energy, oil, gas, and water to developing countries.
Finally, General Electric is also active in the financial market with the GE Money division. The company offers loans that can be applied for by consumers and entrepreneurs. When the job market is poor, General Electric can lose money on these loans.
As you can see, General Electric is active in different markets. This diversity can be a good reason to invest in General Electric stocks.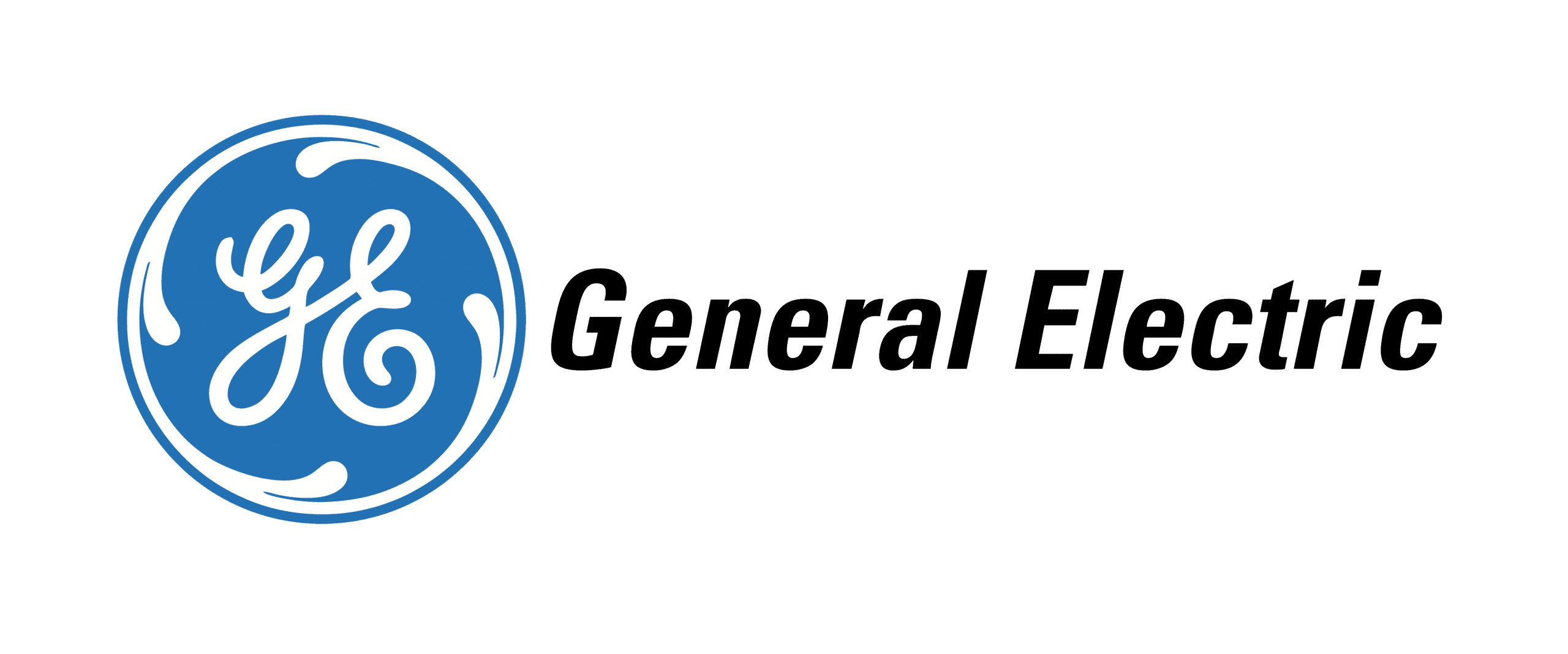 The history of General Electric
In the year 1876, Thomas Edison opened his laboratory in Menlo Park, New Jersey, USA. This laboratory was the place where some of the world's most important inventions would be made.
Thomas Edison's most significant invention is undoubtedly the electric lamp. In 1890, Edison decided to consolidate his activities into a holding company named "Edison General Electric Company." In the following years, the holding company acquired various inventions and patents, which allowed the company to build a strong position.
During 1892, General Electric merged with Thomson-Houston, which created The General Electric Company. In 2015, General Electric made a significant strategic change by divesting a large portion of its financial services.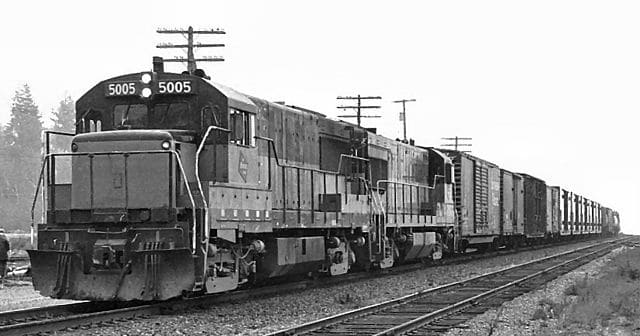 A train from 1970 produced by General Electric
Is it wise to invest in General Electric stocks?
General Electric is one of the leading (electronics) companies in the world. The company holds several indispensable patents and intellectual property, which is why many investors still confidently invest in General Electric shares. The improved diversity is also a positive point for investors in GE stocks.
Despite these positive points, the once solid foundation of General Electric has been somewhat compromised. In the past, there have been various profit warnings, which led the board to cut the dividend in half. This move resulted in a saving of $4.2 billion. The fact that General Electric was removed from the Dow Jones Industrial Average stock index in 2018 can also be a red flag for potential investors. Therefore, it is crucial for investors to closely monitor the latest developments within General Electric.
Another potential risk for investing in General Electric stocks is the former heavy reliance on the financial division. Before the 2008 crisis, as much as 50% of the company's revenue came from this division. However, financial services are highly cyclical, and a company can face significant difficulties when the economy does not perform well. As a result, the company still holds unprofitable financial products.
The management of General Electric has also made questionable decisions at times. For example, the company sold a portion of its healthcare division for $20 billion. While General Electric needed the money, this division is crucial for the company's profitability. Before investing in General Electric stocks, it is advisable to investigate the decisions the CEO of the company intends to make.
After the credit crisis, General Electric required substantial government support to stay afloat. Even now, this large company is still in the process of restructuring its operations. Not all divisions are performing well, and there is still much work to be done. Therefore, an investment in General Electric stocks is certainly not without risks.
Author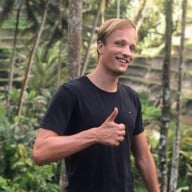 About
When I was 16, I secretly bought my first stock. Since that 'proud moment' I have been managing trading.info for over 10 years. It is my goal to educate people about financial freedom. After my studies business administration and psychology, I decided to put all my time in developing this website. Since I love to travel, I work from all over the world. Click <a href="/about-us/">here</a> to read more about trading.info! Don't hesitate to leave a comment under this article.