How to buy Siemens shares?
Siemens is active in eight different sectors in more than 190 countries. This makes an investment in Siemens a good option for the investor who likes to spread out his risks. Nevertheless, it is important to mention that the group's focus is on energy. In this article you can read whether it is wise to buy Siemens shares. You can also find the latest stock price here.
Do you think Siemens fits within your portfolio? Before you buy the stock, analyse how the company is doing. Does the company have good plans for the future and is the economy in good shape? Do you still think it is wise to buy Siemens shares? Then it is best to do this at a low cost broker.
I myself often use eToro to buy shares. At eToro, you do not pay set commissions, which allows you to achieve a higher return. In addition, the software is very user-friendly, which means that placing a share order is as simple as that. Use the button below to buy Siemens shares directly from eToro:
How can you actively invest in Siemens?
The Siemens share can constantly change in value under the influence of the economic situation and the operating results. If you buy the shares, it can happen that you lose a lot of money with an investment in the company. You can prevent this by actively trading. It is even possible to take a short position: with a short position you achieve a positive return when the share price drops.
A good party where you can actively trade in Siemens shares is Plus500. You can do this with Plus500 by using CFDs. With CFD's you only trade in the price of the share and not in the share itself. This allows you to open and close positions at low cost. Would you like to try the possibilities for free with a demo? Then use the button below to open an account:
What is Siemens' stock price?
The Siemens stock price fluctuates constantly. As an investor, it is important to be aware of the latest developments. The graph below shows the current CFD price of the share. You can also use the buy and sell buttons to open a position directly.
Is it smart to invest in Siemens?
There are several advantages and disadvantages when it comes to the Siemens shares. First of all, the company Siemens has clearly chosen to spread its activities and investments over no less than eight different sectors in total. This is advantageous, because in this way a natural spread of risks has been created. This can make an investment in Siemens less risky and therefore more attractive.
Despite this advantage, it should be noted that as much as 30% of the overall turnover is generated by the three energy-related components. Does the energy sector take a dive? Then this could decrease the stock price of the Siemens shares. As an active investor, you can, of course, respond to this by opening a short position. Nevertheless, it is important to keep a close eye on the energy market when you buy Siemens shares.
Another weakness of the Siemens share is its dependence on external suppliers. If there are problems with these suppliers, the company's profitability may come under pressure. The company also had to deal with various scandals in the media surrounding corruption. The consequences were limited, but if the company has to deal with a larger scandal in the future, this could cause the share price to fall considerably.
Despite these weaknesses, an investment in Siemens can work out well. The company knows how to innovate and every year it brings out new solutions and products to suit its customers' needs. Because the brand is so well known worldwide, it appeals to many people. However, do compare Siemens with the competition before you buy the shares.

What is the Siemens company?
Siemens is an originally German conglomerate that has grown over the years into an absolute world player in the field of electronics and electrical engineering. At the time of writing, Siemens is also active in various sectors. These include not only industry, but also the energy sector and health care. At the moment, the company is active in no less than 190 different countries. Siemens' headquarters are in the German cities of Berlin and Munich. The Siemens shares are also listed on the Deutsche Börse with the ticker SIE.
A company with considerable diversity
You might not see it at first, but Siemens is indeed a highly diversified company. At the time of writing, the activities of this company are divided into no less than eight different sections:
Power & Gas;
Wind Power & Renewables;
Energy Management;
Building Technologies;
Mobility;
Digital Factory;
Process Industries and Drives;
Healthineers;
The Financial Services Division;
However, it is mainly the first three energy-related activities that generate the revenues. On average, these activities together account for just as much as 40% of the overall turnover. The most important geographical markets for Siemens are generally Europe, Africa and the Middle East. Interestingly enough, the markets of North and South America together account on average for only a quarter of the company's total turnover.
If you are going to invest in Siemens, it is therefore important to investigate these regions extra carefully. If things go well economically there, the company's profitability will increase. As a result, the stock price may rise further.
The history of Siemens
The Siemens company was founded on 12 October 1847 by Werner von Siemens and Johann Georg Halske. At first, the company was not called Siemens, but 'Telegraphen-Bauanstalt von Siemens & Halske'. The company got listed on the stock exchange in the year 1899.
The history of Siemens has by no means always looked humane and rosy. For example, it is common knowledge that Siemens used forced labourers at the time of the Second World War to work on the products for Siemens & Halske. These forced labourers were located in the Groß-Rosen concentration camp and in some 20 different factories that were set up around the Ravensbrück concentration camp.
Siemens as we know it today actually originated in the year 1966. It was at that time that Siemens & alske AG chose to merge with Siemens-Schuckertwerke AG and Siemens-Reiniger-Werke AG. What many people may not remember is that Siemens was also active in the IT sector for some time under the name 'Siemens IT Solutions & Services'. This branch of the company was sold to ATOS in the year 2010.
An important announcement was made by Siemens on 18 September 2011. It announced that it would no longer continue to produce nuclear power plants. Somewhere in the middle of 2013, Siemens also decided to sell its 50% stake in the joint venture with Nokia Siemens Networks to Nokia.
Author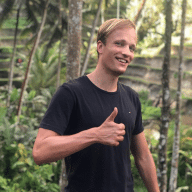 About
When I was 16, I secretly bought my first stock. Since that 'proud moment' I have been managing trading.info for over 10 years. It is my goal to educate people about financial freedom. After my studies business administration and psychology, I decided to put all my time in developing this website. Since I love to travel, I work from all over the world. Click here to read more about trading.info! Don't hesitate to leave a comment under this article.