How to buy Hitachi shares (2023)? – invest in Hitachi
Hitachi is a large Japanese conglomerate. Are you interested in investing in Hitachi stocks? Read here to discover where you can best buy Hitachi stocks and examine the current stock price.
Where can you buy Hitachi stocks?
If you have confidence in the future of this massive Japanese conglomerate, you can invest in Hitachi stocks through an online broker. Take the exchange rate into account when you buy Hitachi stocks: when your currency decreases in value against the Japanese Yen, you may achieve a poor result even with a rising stock price. You can buy Hitachi stocks with one of these reliable stock brokers:
| Brokers | Benefits | Register |
| --- | --- | --- |
| | Buy Hitachi without commissions. Your capital is at risk. Other fees may apply. | |
| | Speculate with CFD's on increasing & decreasing prices of Hitachi! 82% of retail CFD accounts lose money. | |
| | Benefit from low fees, an innovative platform & high security! | |
| | Speculate on price increases and decreases of Hitachi with a free demo! | |
What is the current stock price of Hitachi?
Do you want to know the latest price of Hitachi stocks? Below, you can see a graph which shows the stock's price trend. You can use the buttons to trade the stock directly and place an order.
Company information of Hitachi
Below, you can find the key company information of Hitachi.
Stock prices of Hitachi over the last 5 days
In the table below, you can see the stock prices of Hitachi for the past 5 days:
Diversification: Hitachi operates in various industries, including IT, infrastructure, automobiles, healthcare, and more. By investing in Hitachi stocks, you directly diversify across different sectors.
R&D: Hitachi strongly invests in R&D and excels in areas such as data analytics, IoT, and artificial intelligence.
Global presence: Hitachi has a strong global presence and operates in different countries. The brand has a solid reputation for infrastructure systems and industrial equipment.
Sustainability: Hitachi places significant emphasis on corporate social responsibility and strives to reduce its ecological footprint. This can make Hitachi an attractive investment for those who value sustainability.
What are the risks of investing in Hitachi stocks?
Economic cycles: During economic downturns, investments in infrastructure often decrease.
Intense competition: Hitachi faces strong competition from companies such as IBM, Accenture, and Fujitsu.
Technological developments: Hitachi must constantly respond to the latest technologies. When the company falls behind they can experience a rapid loss of market share to competitors.
Compare brokers: Take the time to compare different stockbrokers. In this overview, you can see the various options.
Activate your account: You can activate your account by uploading a copy of your passport and address.
Deposit funds: Determine the amount you want to invest in Hitachi stocks and deposit this amount into your investment account.
Purchase Hitachi stocks: Select the Hitachi stock and decide how much you would like to invest. With a market order, you buy the shares directly at the current price, and with a limit order, you set a price at which you want to buy Hitachi stocks.
Evaluate your position: Regularly take the time to evaluate your investments. This allows you to determine if the stocks still fit within your investment portfolio.
What are Hitachi's competitors?
About the company Hitachi
Hitachi started as a shop which sells electronic products. From this sole proprietorship, the Hitachi Group emerged as a globally operating company that produces over 20,000 different products.
Hitachi manufactures industrial machinery, telecommunications equipment, elevators, escalators, measuring equipment, medical devices, refrigerators, and high-speed trains. This variety can be a compelling reason to invest in Hitachi stocks.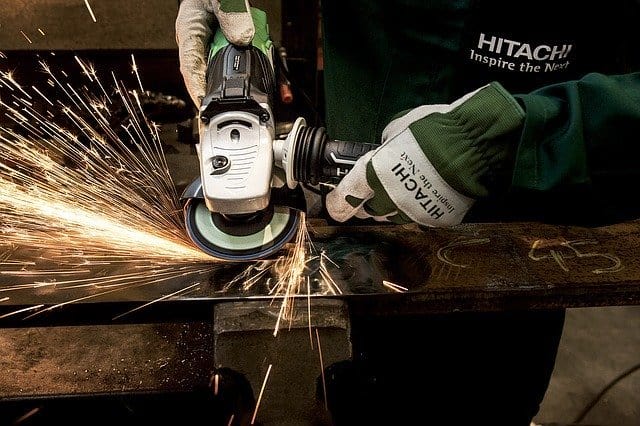 The name Hitachi
The word does not only refer to the city of Hitachi but also to the Chinese character kanji. This character literally means "sunrise," which aligns with Hitachi's corporate philosophy. The company's technology adds value to people and society.
Author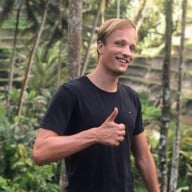 About
When I was 16, I secretly bought my first stock. Since that 'proud moment' I have been managing trading.info for over 10 years. It is my goal to educate people about financial freedom. After my studies business administration and psychology, I decided to put all my time in developing this website. Since I love to travel, I work from all over the world. Click <a href="/about-us/">here</a> to read more about trading.info! Don't hesitate to leave a comment under this article.